Working out is becoming the hottest beauty trend among women nowadays, but did you know that your post-workout stretch can make the biggest difference in muscle sculpting? Rosie Huntington-Whiteley sure knows.
The former Victoria's Secret model uploaded a photo of her post-workout stretch after one of her usual grueling Body by Simone workouts in Los Angeles.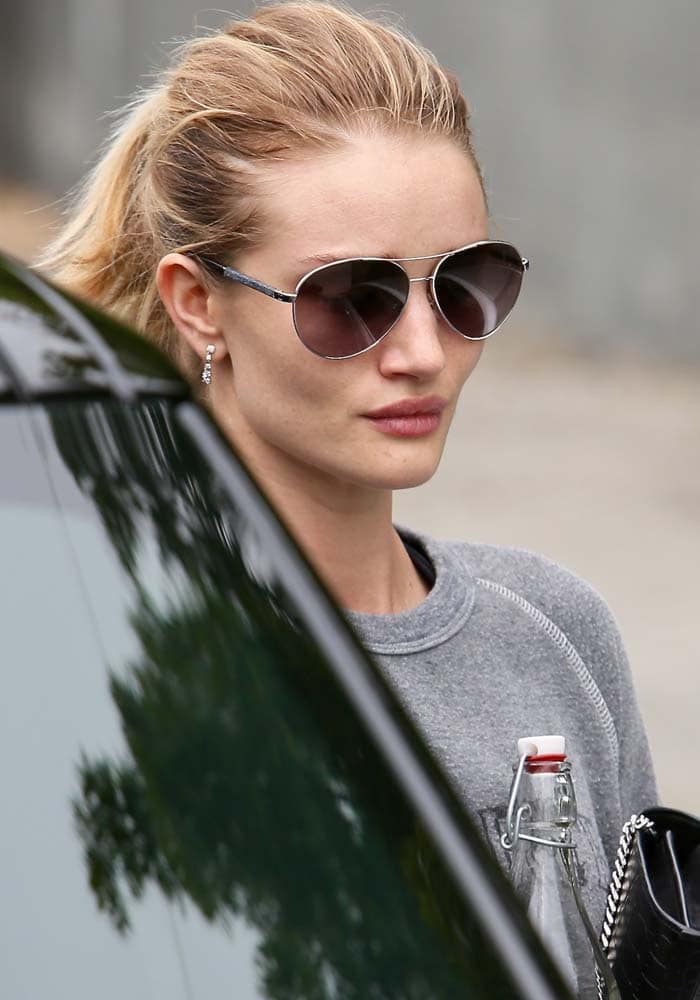 No dress-down days: Rosie Huntington-Whiteley leaving the gym in Los Angeles in workout glam on March 21, 2016
Rosie wore a gray sweatshirt by Rodarte, which she paired with Nike compression leggings and the Nike Free "4.0 Flyknit" Running Shoes in light blue. The model also wore earrings by Anita Ko, sunglasses by Burberry and a ring by Neil Lane.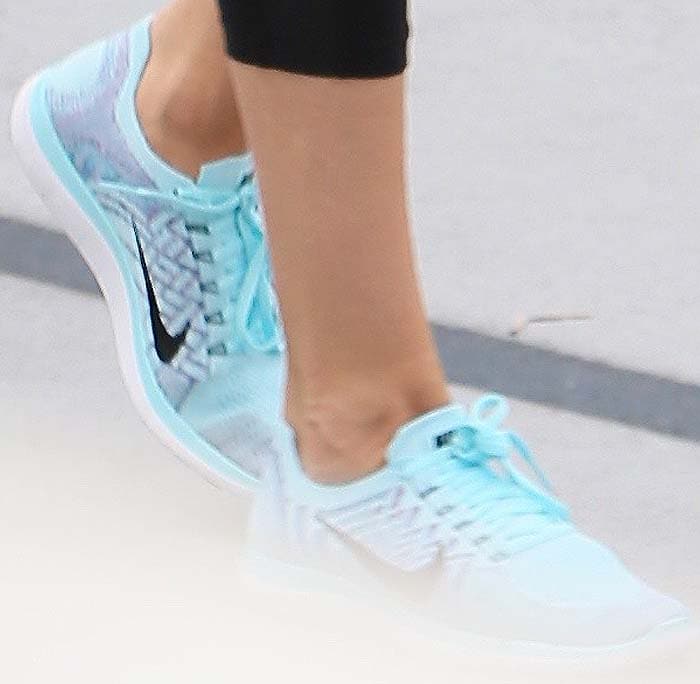 Rosie Huntington-Whiteley sports the Nike Free "4.0 Flyknit" Trainers in a light blue color
Rosie Huntington-Whiteley leaves the gym clutching a chic bottle of water and a purse
As it turns out, stretching after a workout helps elongate the muscles to keep from bulky toning. But of course, we probably need to be born with Rosie's killer genes to get her Victoria's Secret body.
Check out her post-workout stretch below:
Rosie Huntington-Whiteley uploads a photo of her post-workout stretch on her Instagram
Grab Rosie's cool-colored workout shoes from Nike at Dillard's and Finish Line.
Nike Free "4.0 Flyknit" Running Shoes, $99.98 – $120 at Dillard's and Finish Line
Credit: Michael Wright / WENN