Rosie Huntington-Whiteley may be a woman of classic silhouettes, but every now and then, she likes to switch things up.
We've been watching Rosie becoming more and more experimental with her footwear. After hinting to her partner Jason Statham that she wanted the Yves Saint Laurent "Freja" rose pumps from the Fall 2017 collection, Rosie also sent a small love note to Gucci asking to keep the brand's rainbow sandals.
This time, we saw Rosie stepping out in London in removable ankle straps.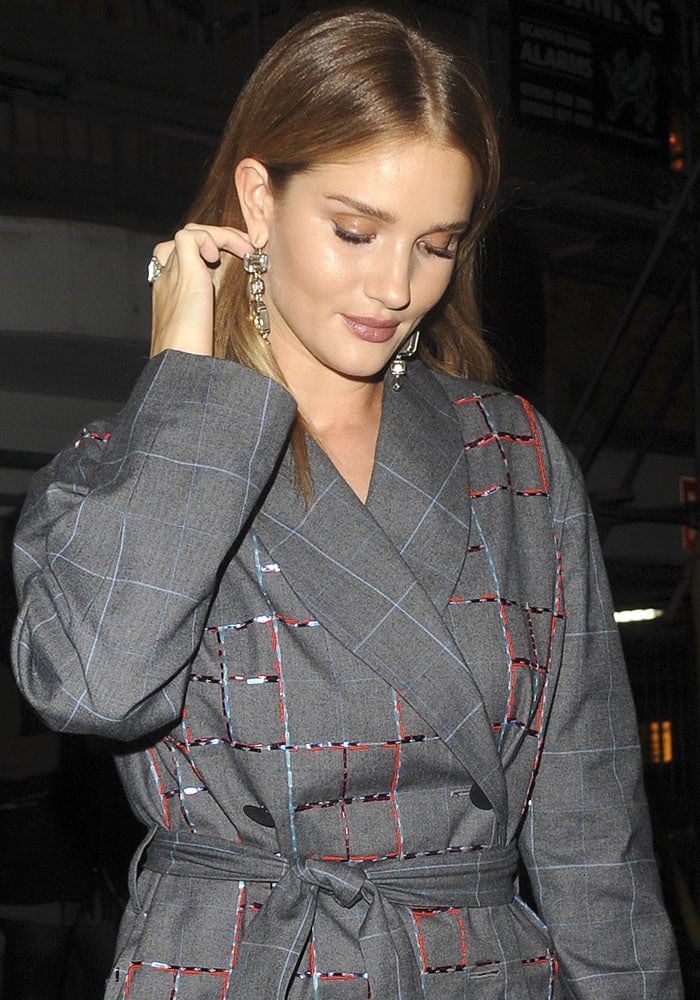 Rosie Huntington-Whiteley out and about in London on November 15, 2017.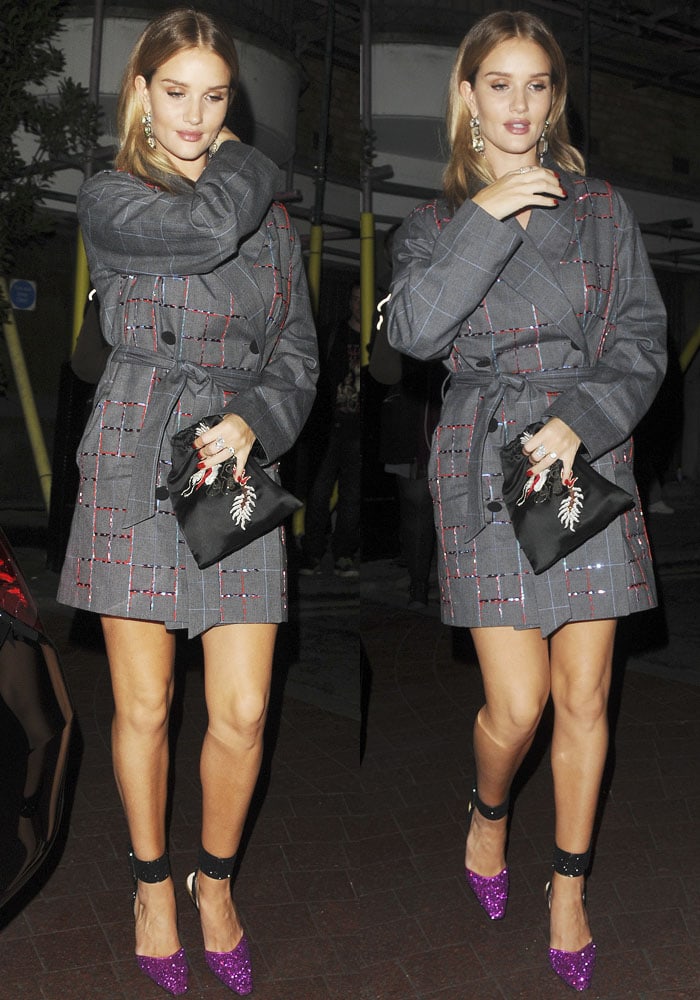 Rosie dons an interesting head-to-toe Attico outfit.
When we say removable ankle straps, the immediate thing that comes to mind is a pair of ankle strap shoes that can be converted into pumps. For Attico, however, the ankle straps come as separates that you can wear with any shoe.
Attico created these ankle strap separates to match some of their own designs. Rosie paired a set of black glitter ankle straps with Attico's "Diletta" glitter pumps that you can buy at Matches Fashion.
The ankle straps are also available in other colors and materials such as satin and suede.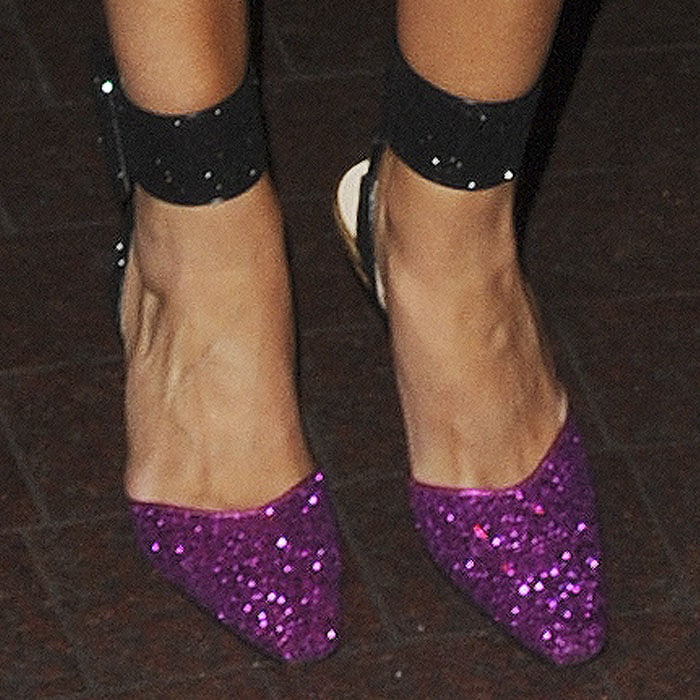 Rosie adds some pre-holiday sparkle to her look with the Attico "Diletta" pumps.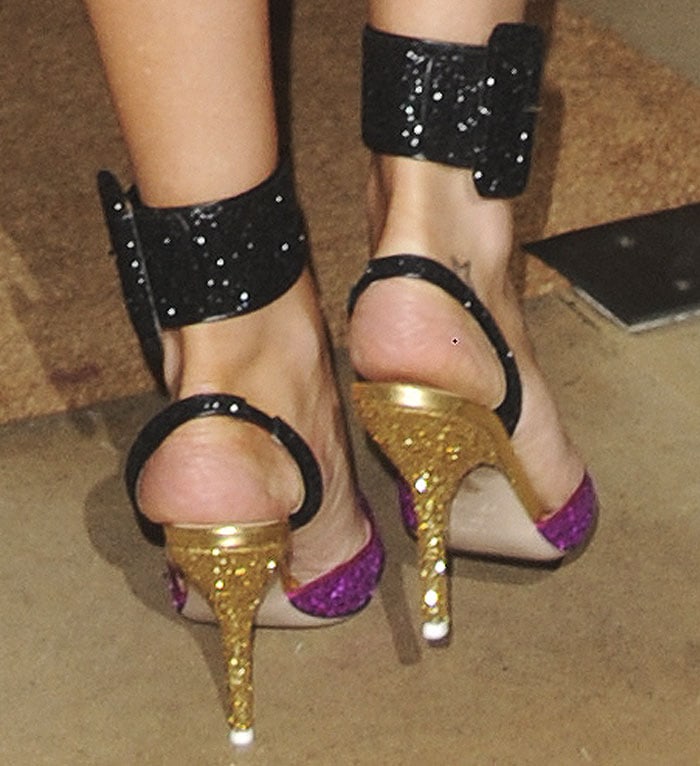 The model wears the Attico "Diletta" pumps with the brand's removable ankle straps.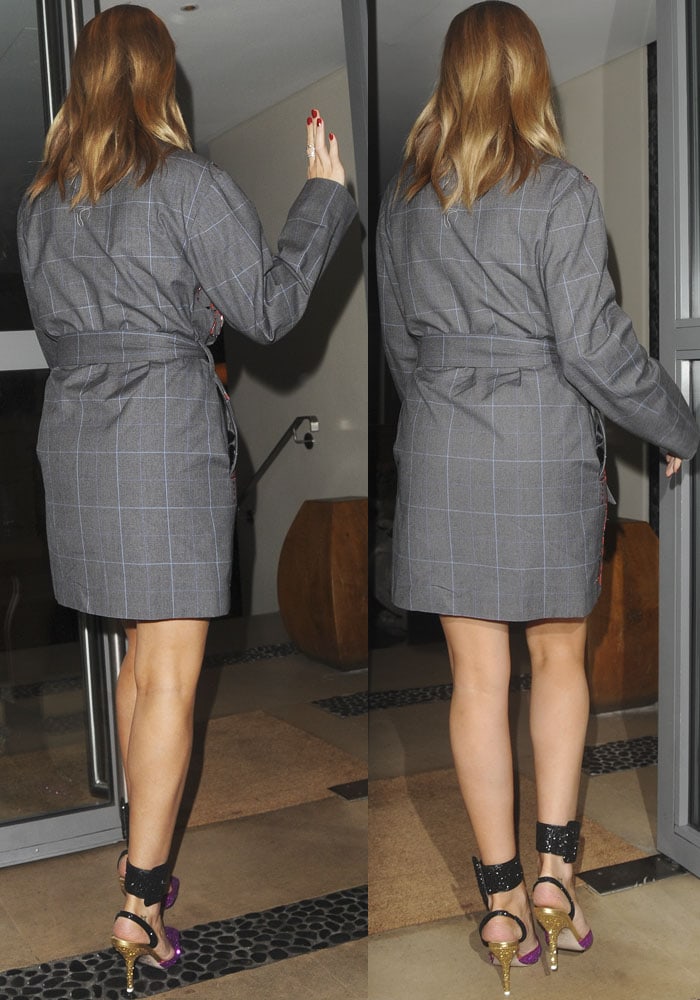 Rosie shows off the back of her double breasted Attico jacket.
Rosie matched her outfit with an Attico double breasted checked cotton jacket and the brand's dragon-embroidered satin pouch.
The model finished her look with a Jessica McCormack diamond hexagon ring, a pair of Isabel Marant chandelier earrings and a Neil Lane cushion cut diamond and platinum ring.
You can shop the Attico "Diletta" tri-color glitter pumps and their matching ankle straps at Matches Fashion.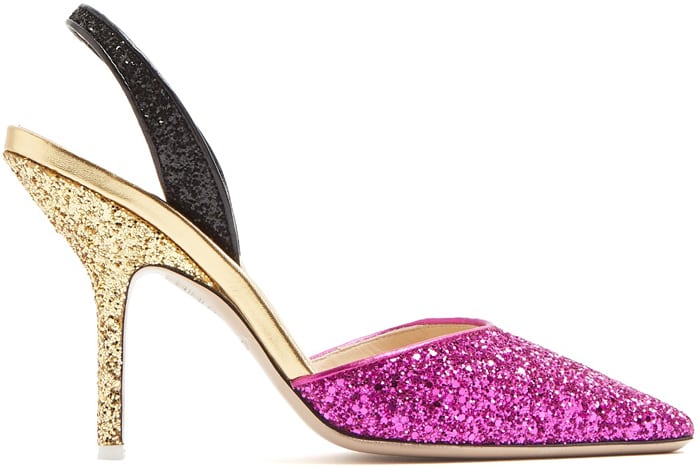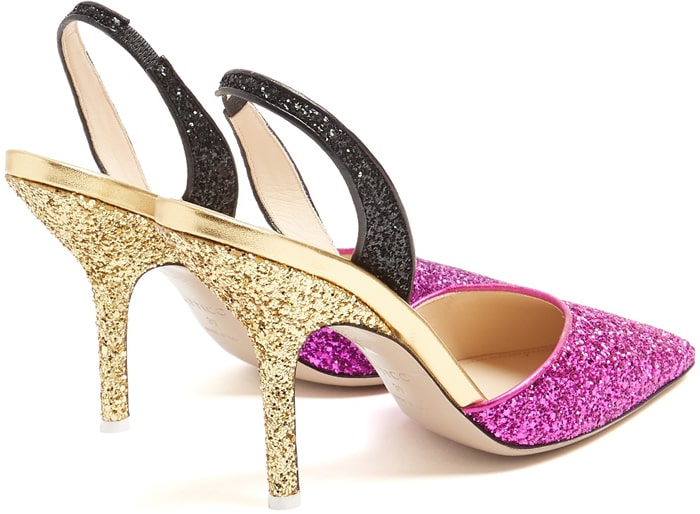 Attico "Diletta" tri-color glitter pumps, $851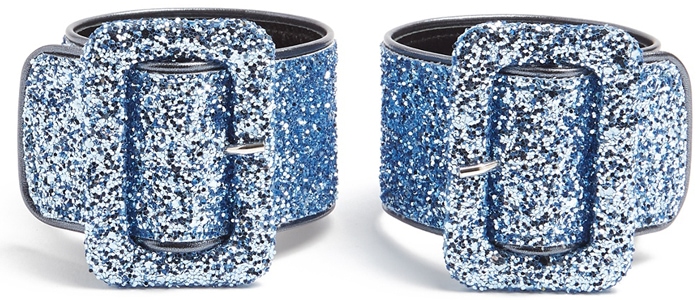 Attico glitter ankle straps, $589
Credit: WENN