Even though Salma Hayek tried to hide behind husband François-Henri Pinault when she was caught off-guard by street paparazzi during a Beverly Hills stroll, we still managed to get a pretty good look at her head-to-toe Gucci ensemble.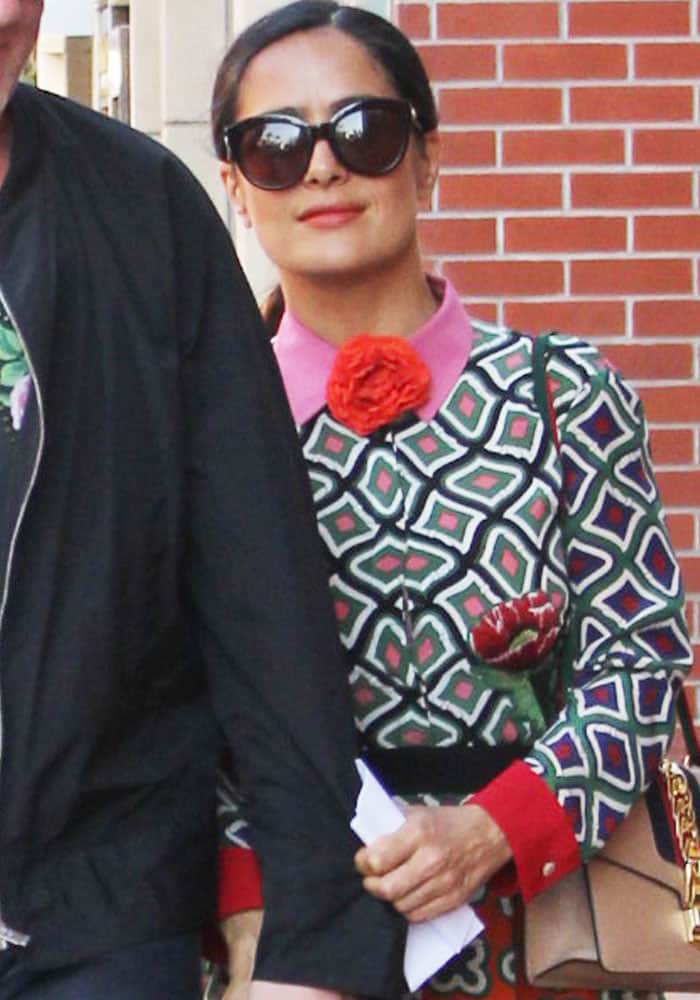 A camera shy Salma Hayek out and about with her husband Francois-Henri Pinault in Beverly Hills on August 30, 2016
Salma wears the Gucci "Finnaly" lace-up boots
The actress wore top-to-bottom Gucci, including an appliquéd printed silk dress and the quirky "Finnaly" lace-up boots straight from the brand's Spring 2016 collection. Salma paired her runway look with the "Sylvie" grosgrain bow leather shoulder bag.
François-Henri complemented his wife by wearing a printed Gucci shirt that costs $940.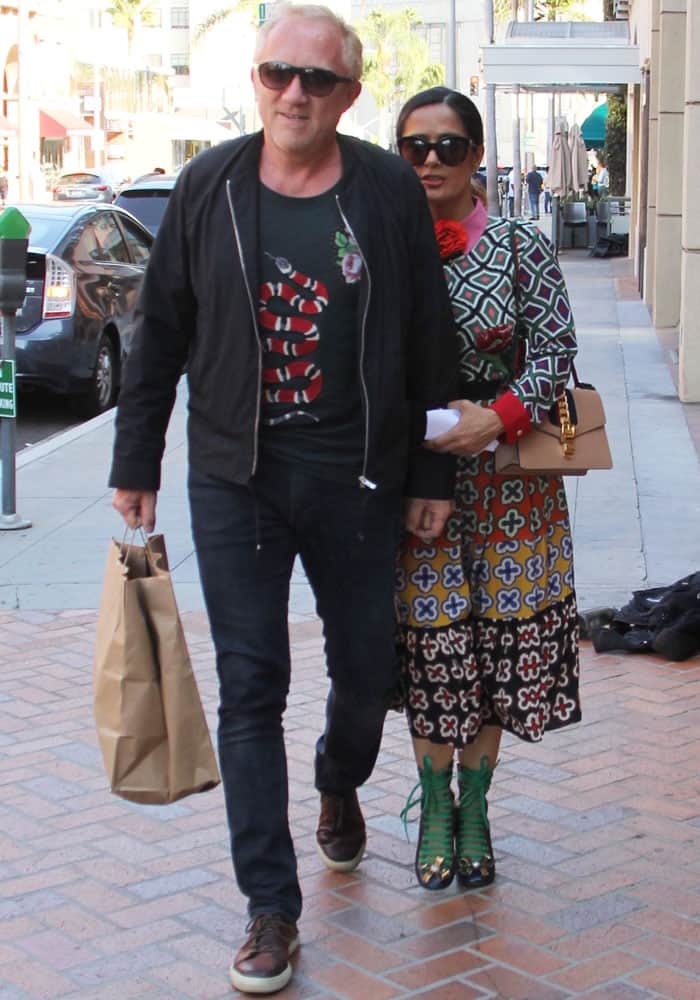 Salma's husband does more than just shield her from the paparazzi. The Kering (formerly PPR) CEO owns huge brands such as Alexander McQueen, Balenciaga, Saint Laurent Paris and — you guessed it — Gucci. That explains why Salma reps the Kering brands like there's no tomorrow — even casually running errands in a full Gucci runway look.
Check out Salma's Gucci "Finnaly" boots at Matches Fashion.
Gucci "Finnaly" Lace-Up Boots, £1,050 at Matches Fashion
Credit: WENN