We can imagine that movie promotional tours get old for actors and actresses really fast. However, it looks like Salma Hayek found a way to keep things interesting during her promo tour for her latest flick The Prophet.
She lends her voice to Kamila, a widowed mother, in the animated drama film adapted from Kahlil Gibran's book The Prophet (available at Amazon).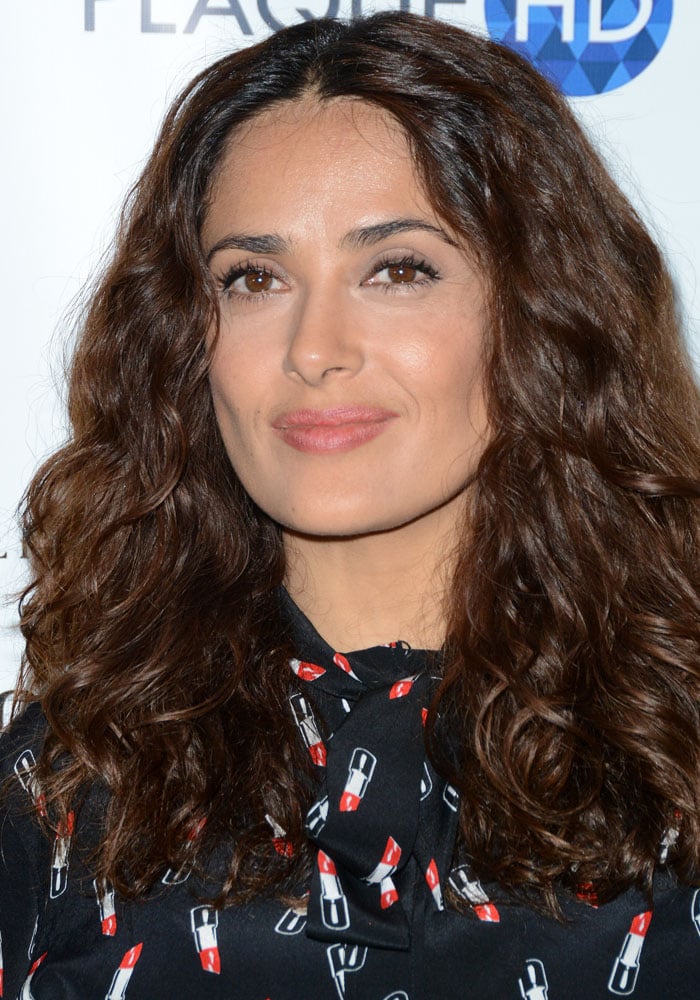 Salma Hayek promotes her new film The Prophet at the "A Mamarazzi Event" by The Moms on August 6, 2015
Salma recently found herself participating in a hilarious segment called "Pup Quiz" on Late Night with Jimmy Fallon.
The 48-year-old went head-to-head with the host, Jimmy Fallon, as the two tried to answer as many animal questions as possible.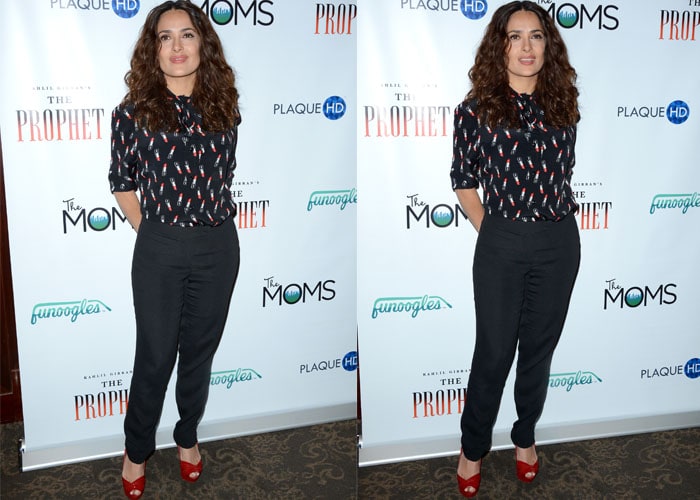 Salma Hayek poses in front of a promotional backdrop in her red-and-black look
The winner got to cuddle with adorable puppies.
Salma also recently made a more standard appearance at "The Mamarazzi Event" held by The Moms to promote her film.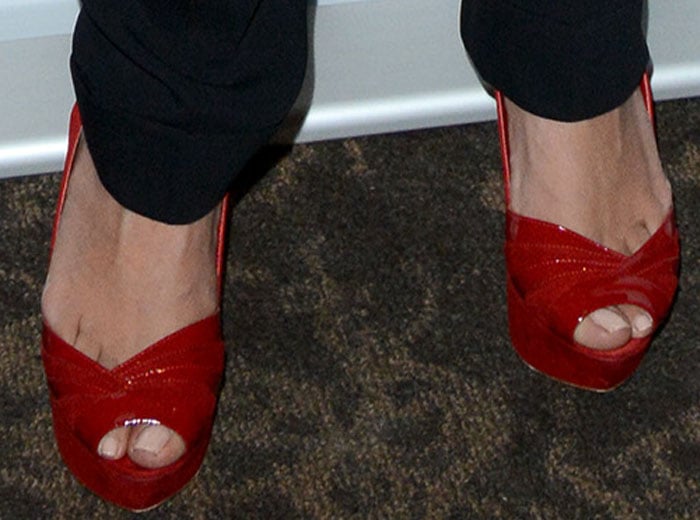 Salma Hayek complements her Saint Laurent outfit by showing off her toes in bright red patent platform heels
Salma wore a top by Saint Laurent, which she paired with high-waisted trousers.
The actress slipped her feet into a pair of bright red patent platform heels, which gave her look a little more life.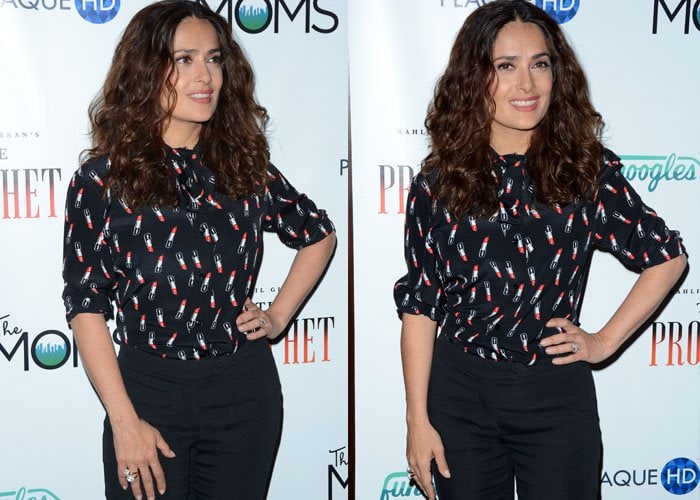 Salma Hayek's brown hair floats around her shoulders for her promotional look
Salma Hayek and Jimmy Fallon go head-to-head to win puppy hugs at Late Night with Jimmy Fallon
We can't identify this exact pair of shoes, but knowing Salma's preference for Saint Laurent shoes, we'd guess that her red patent pair is from said brand.
Check out other similar platform slingbacks below.
Giuseppe Zanotti Slingback Patent Leather Platform Pump, $299
Jimmy Choo Vertigo Red Platform Sandal, $743
Nine West Cinema Pumps in Red, $24.37 – $79.00
Credit: The Tonight Show Starring Jimmy Fallon's Youtube / Ivan Nikolov / WENN