No bad blood here! Golden Globe nominee Saoirse Ronan showed that there is absolutely no tension between her and competitor Brie Larson. The two bumped into each other at the BAFTA Awards Season Tea held at Four Seasons Hotel Los Angeles on Saturday afternoon.
While Brie was nominated in the Best Actress in a Motion Picture category for her work on "Room", Saoirse was nominated for her leading role in "Brooklyn." If you watched the Golden Globes, you will know that Brie won the Best Actress award and thanked boyfriend Alex Greenwald in her acceptance speech.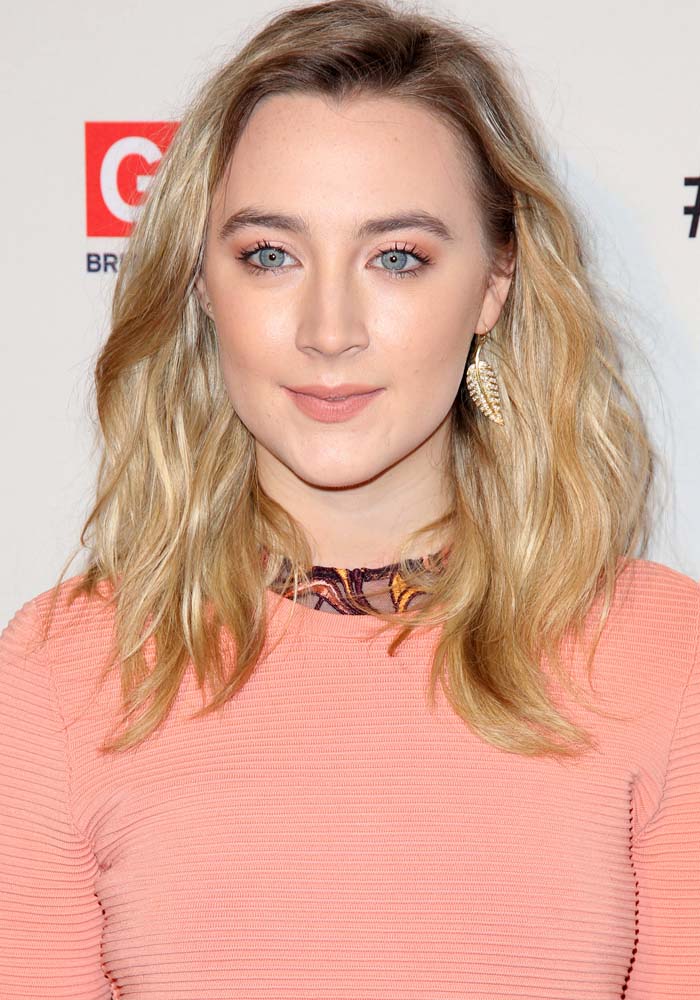 Saoirse turned heads in a peach Lela Rose dress and two-toned Alexandre Birman "Lolita" bow sandals at the BAFTA Los Angeles Awards Season Tea at Four Seasons, Los Angeles on January 9, 2016

Saoirse wore a peach Lela Rose dress with a pair of two-toned "Lolita" bow sandals from Alexandre Birman that you can find at Saks Fifth Avenue, Bergdorf Goodman, Nordstrom, Net-A-Porter.
Alexandre Birman's 'Lolita' bow-embellished sandals
We're not quite feeling this look on her (or anyone, for that matter). The sheer sleeves look like those fake tattoo slip-ons. While the peach part could have been cute, it looks like it was layered over her grandmother's old shirt. The entire look does nothing for her figure, either.
As if the dress wasn't enough of a mess, her heels look like they were snuck out of an old, abandoned circus.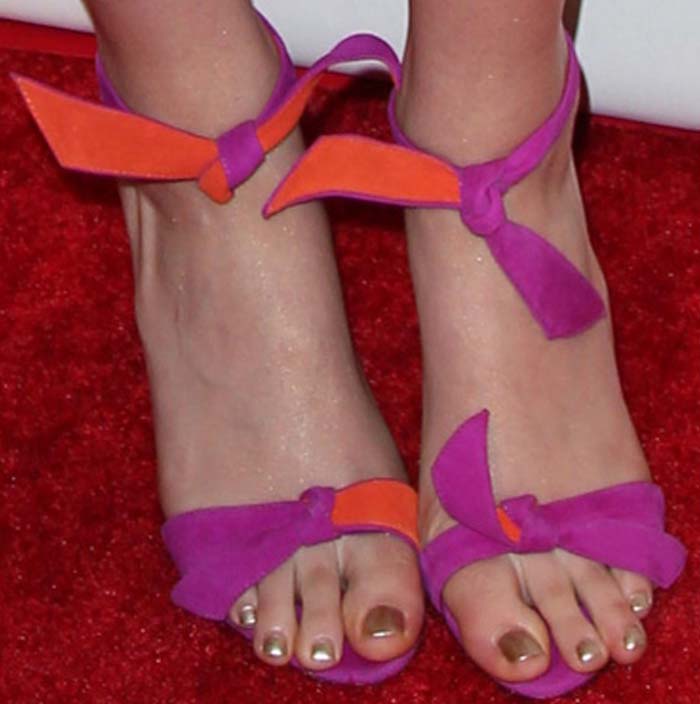 Saoirse Ronan showing off her feet in Alexandre Birman's 'Lolita' bow-embellished sandals

Messy outfit aside, it was cute to see Saoirse hugging it out with Brie. Check out their adorable photo below.
Saoirse's exact pair is no longer available online, but we pulled out similar pairs from the same brand, Alexandre Birman. Check them out at Neiman Marcus.
Alexandre Birman "Lolita" Pink and Orange Suede Sandals
Alexandre Birman "Patty" Suede Bow-Tie d'Orsay Sandal in Dalia, $595
Alexandre Birman "Lolita" Leather & Python Bow-Tie d'Orsay Sandal in Natural/Cognac, $675
Credit: Brian To / WENN