I'm not very familiar with Sarah Hyland — all I know is that she wore the same dress as Selena Gomez — but this girl has got some interesting taste in footwear.
At first I thought that she looked a bit too young to be wearing nearly 6-inch high heels from Ruthie Davis, but I was surprised to find out that she's actually already 21 years old!
Here's Sarah Hyland wearing shoes which turn out to be actually age-appropriate for her: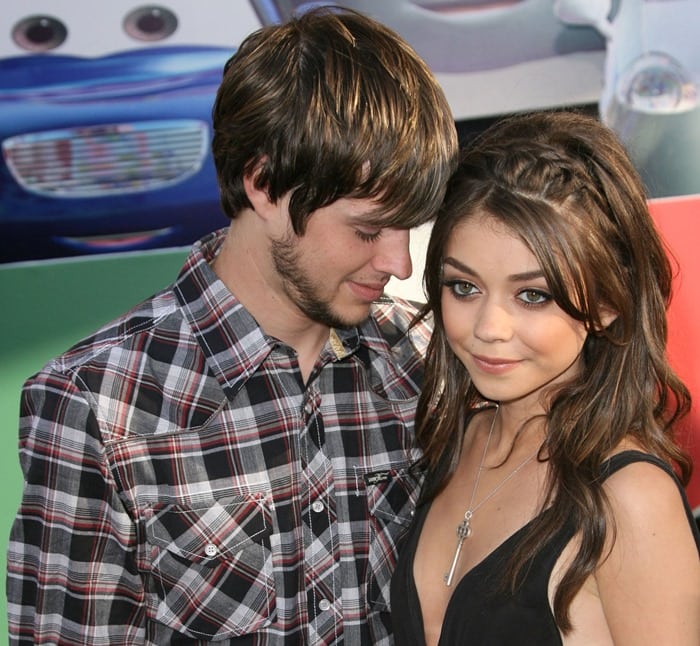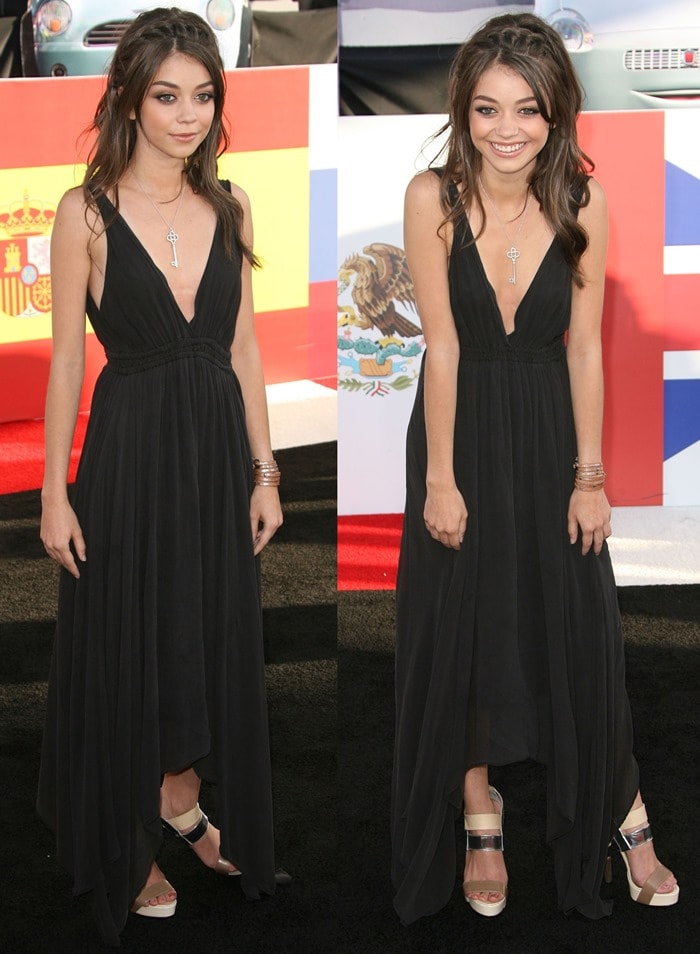 Matt Prokop and Sarah Hyland attend the world premiere of "Cars 2" held at the El Capitan Theatre in Hollywood on June 18, 2011
If you think you've seen these shoes somewhere before, you're right — we spotted these on Jennifer Lopez three months ago.
Jennifer Lopez wore the clear-strapped and white-heeled version while Sarah Hyland has the silver-strapped, taupe-heeled version of these 'Robot' sandals from the Ruthie Davis Spring 2011 collection: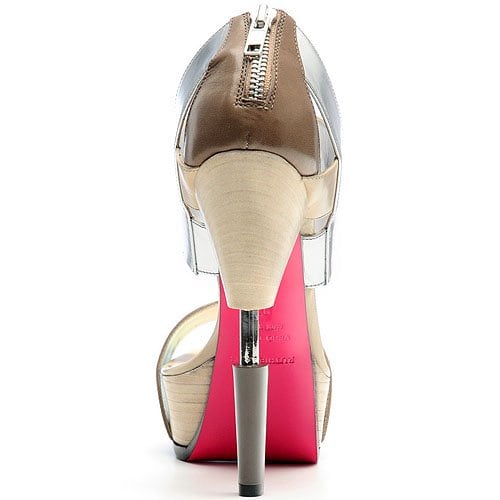 Love the cute flash of pink from the bottom of these heels!
Plenty of other Ruthie Davis shoes also feature the separated, faux-extended heel that's sort of become the designer's signature style. If you're after the unique heel more than anything else, you'll love that majority of these Ruthie Davis are 60% off at Amazon:
Ruthie Davis 'Pierced' platform pump, $346.00 (was $865.00) at Amazon
Ruthie Davis 'Tatt' ankle boot, $378.00 (was $945.00) at Amazon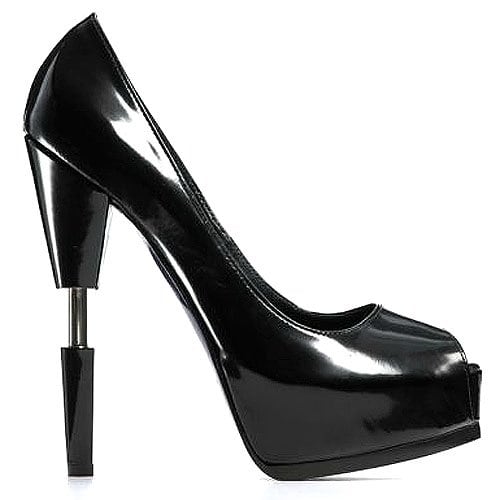 Ruthie Davis 'Angelina' platform pump, $895.00 at Amazon
Credit: Starbux / WENN / Adriana M. Barraza