Sarah Jessica Parker is probably one of the most down-to-earth celebrities in Hollywood today. While some celebrities can't be bothered by the paparazzi, Sarah Jessica stays true to her morals no matter how many cameras are pointed at her.
The actress was spotted picking up trash after a paparazzo knocked a trash bin over at the Los Angeles Airport.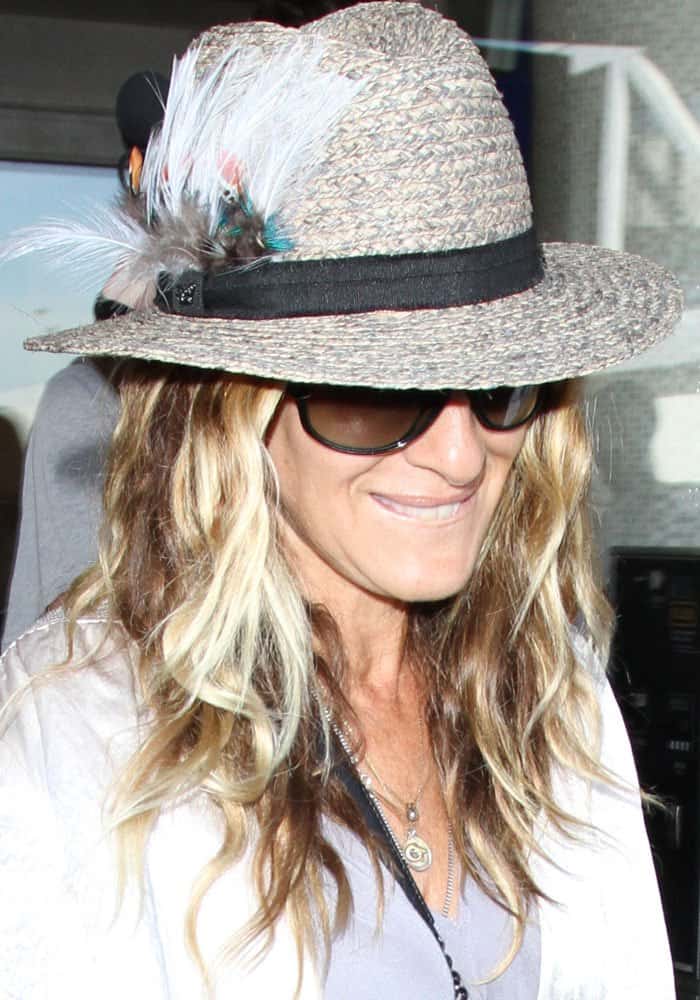 Sarah Jessica Parker arriving at the Los Angeles International Airport (LAX) on September 27, 2016
Sarah Jessica arrived in a pair of Swedish Hasbeens "Krillan" clogs
Despite her kind heart, we do have to point out that we're still not getting SJP's attempt at the laid-back eclectic style. Sarah Jessica mixed her Michael Stars "Romy" top with a ruched satin jacket and a gray midi skirt. The actress finished her look with a fedora hat, sunglasses, gray leggings, a top handle bag, and a pair of Swedish Hasbeens "Krillan" clogs.
We're not sure what SJP's inspiration was for this look. Extreme modesty?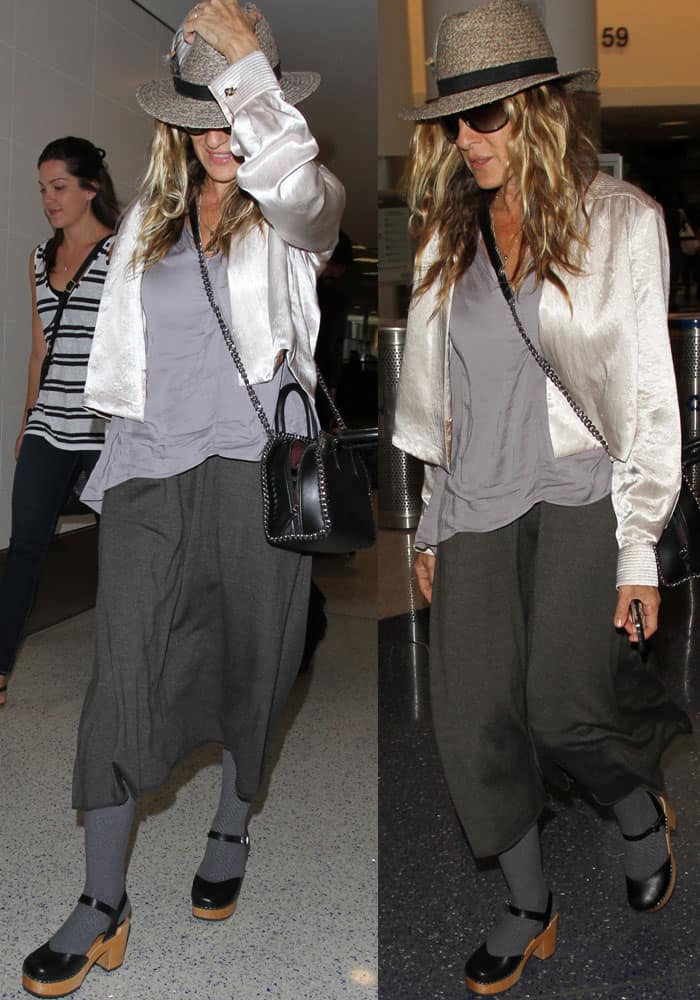 Sarah Jessica Parker covers up at the LAX
Failed styling attempt aside, we admire SJP much more for her kind heart. The actress was heard telling the paparazzo to pick up a bottle of juice he knocked out of the trash bin. When the paparazzo told Sarah Jessica that he would do it later, the actress proceeded to pick up the bottle of juice herself.
Shame, paparazzo, shame.
Grab Sarah Jessica Parker's Swedish Hasbeens "Krillan" clogs at Amazon and Zappos.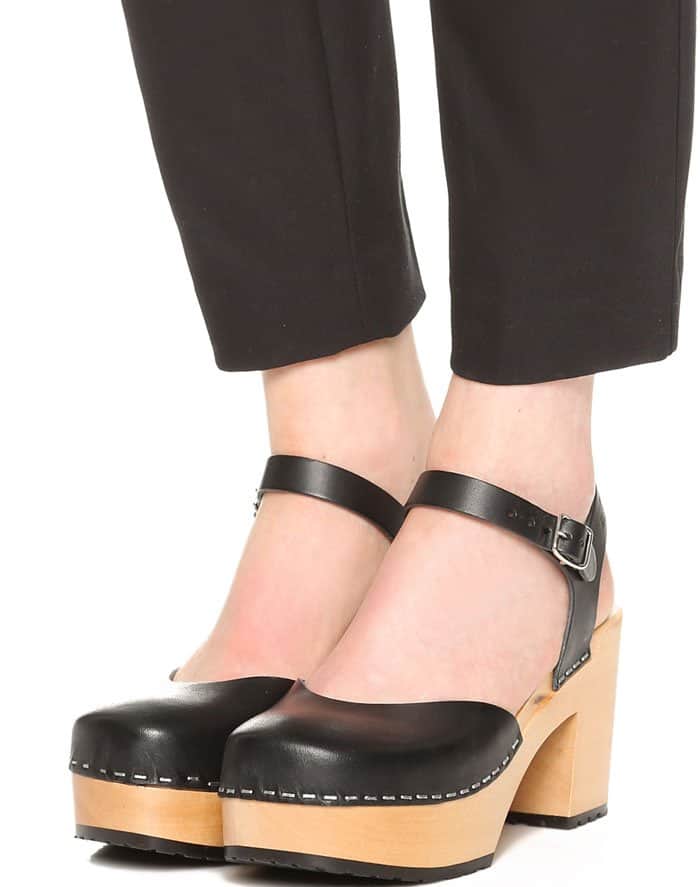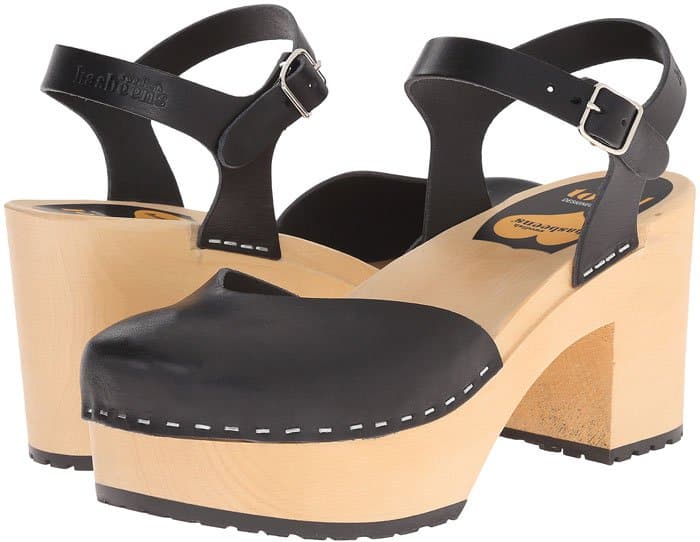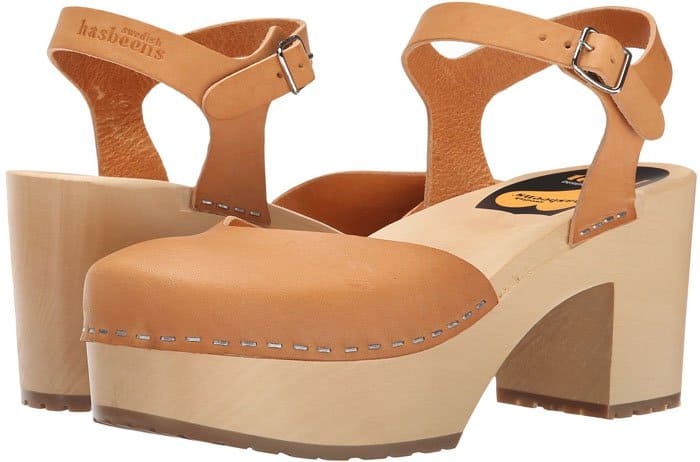 Swedish Hasbeens "Krillan" Leather Clogs, $119.90 – $269 at Amazon and Zappos
Credit: WENN