She just dropped a new track, Woman at Best, and an accompanying raunchy music video ahead of her self-titled debut album, Scout LaRue Willis, which will drop on June 24.
Woman at Best will serve as the title track of her forthcoming album, which will feature 11 new songs.
Bruce Willis' daughter described the song as a "love letter to Sacred feminine rage and sexuality" and "an ode to feminine creativity and freedom."
View this post on Instagram
"This song is about sovereignty over one's body and self, unapologetic and authentically expressing themselves," she added.
"It's an anthemic celebration of the courage it takes to make the tough decisions, that while for your highest good, often feel excruciating. It's about finally stepping away from something both toxic and intoxicating."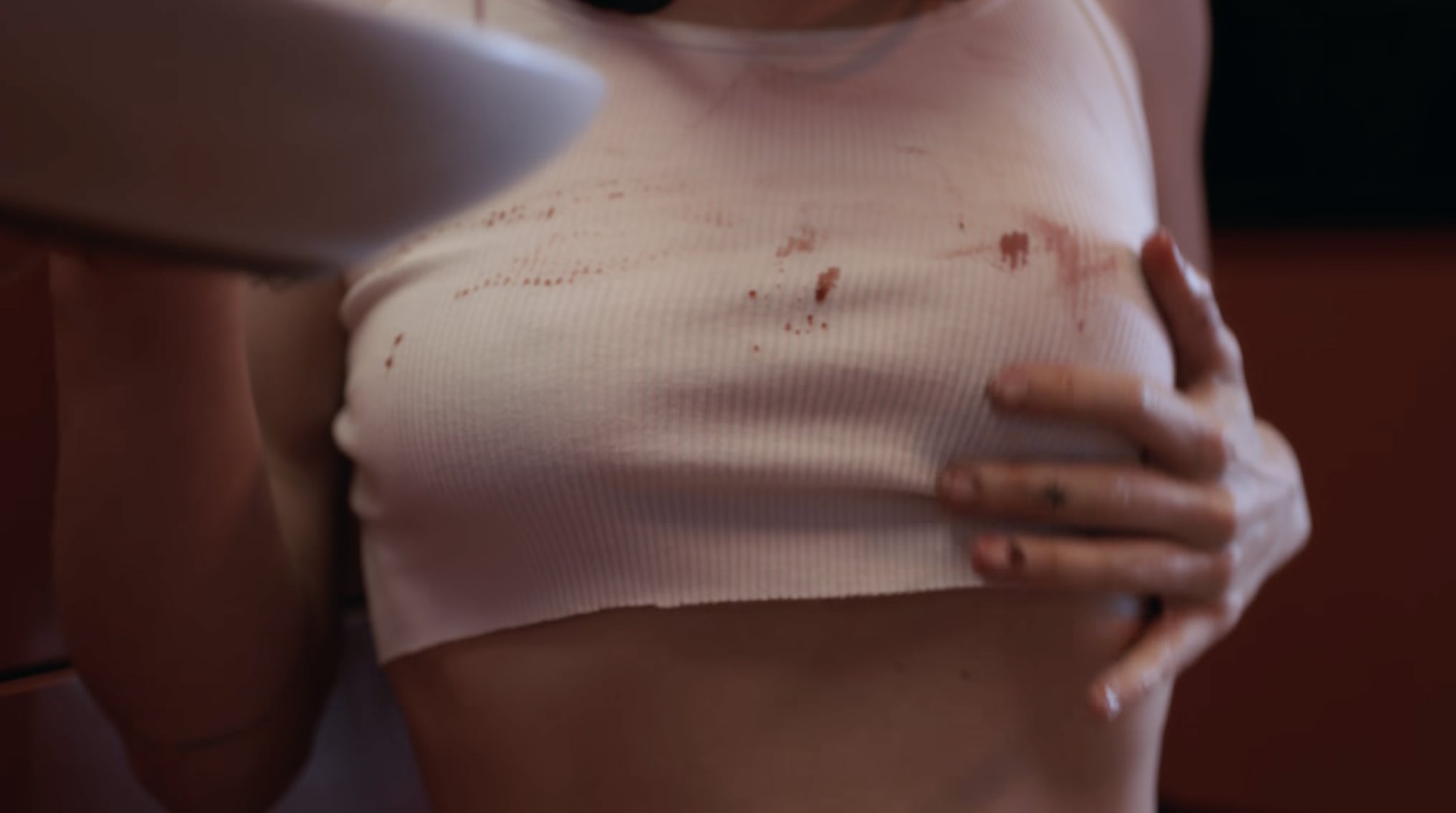 Scout Willis puts on a very sexy display in Woman at Best music video (Credit: Scout LaRue Willis / YouTube)
The Moonrise Kingdom actress can be seen putting on a sultry display in the music video, which she co-directed.
Wearing a white crop tank top and white underwear, Scout rubs cherries over her chest and puts a red anthurium flower over her crotch as she pretends to tease herself.
She added that the song "was the only song on the album dealing with the subject matter of relationships that wasn't soft, wasn't wistful, wasn't longing, wasn't sweet."
"This song was not about yearning for a broken relationship, this song was blasting down the freeway screaming and singing after it's really over, this song is the freedom you feel after you've finally had to have the conversation you were so afraid of, you felt it might kill you, only to find that not only did you survive, you feel fucking electric and powerful!"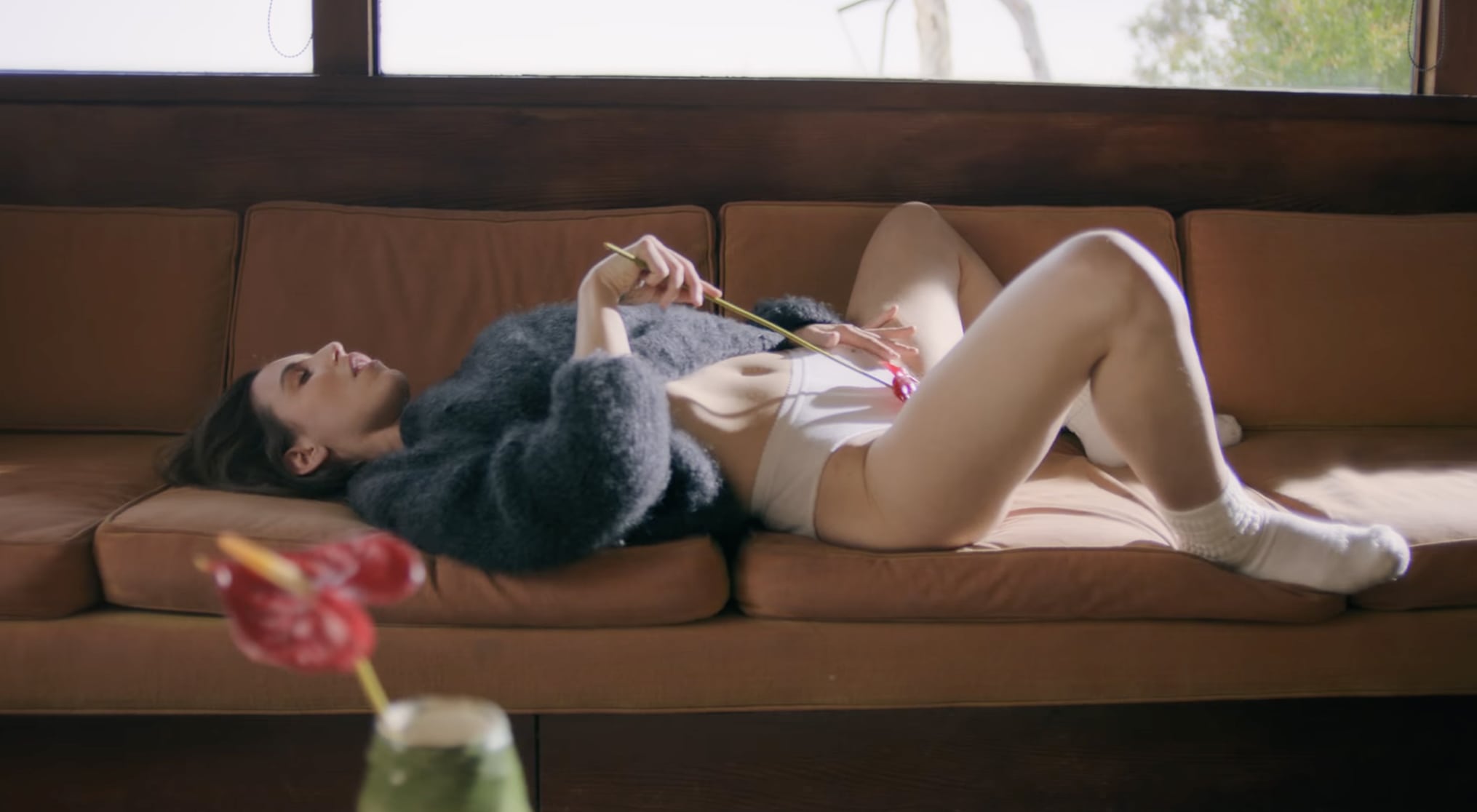 Scout Willis is seen pretending to tease herself in her latest music video (Credit: Scout LaRue Willis / YouTube)
Proud mom Demi Moore shared some screenshots and a short clip from Scout's music video on her Instagram page. "This one is so magical and powerful. Proud mama over here," she gushed.
View this post on Instagram
A day after releasing her new song, Scout was pictured looking cool while out and about in West Hollywood.
The feminist icon showed some flesh as she donned a white shirt, which was partially unbuttoned to reveal her midriff. She paired it with a matching pleated mini skirt that paraded her shapely pins.
Scout Willis flaunts her legs in a white shirt, a pleated white mini skirt, and two-tone oxfords (Credit: BauerGriffin / INSTARimages)
Elevating her laid-back outfit, Scout accessorized with gold hoop earrings, a gold necklace, and several gold rings.
She tied her tresses into a casual bun and wore brown eyeshadow with nude pink lipstick.
To complete her look, the 30-year-old singer slung a large bag over her shoulder and slipped her feet into a pair of white socks and two-tone oxford shoes.
Scout Willis highlights her eyes with brown eyeshadow and completes her laid-back look with nude pink lipstick (Credit: BauerGriffin / INSTARimages)
Willis' new release comes two months after revealing that her dad, Bruce, had been diagnosed with aphasia, a condition that affects one's ability to communicate.
In an Instagram post, Scout thanked fans for their love and support for the 67-year-old actor. "I'd hoped for some love and compassion, I truly NEVER could have anticipated the depth and breadth of the love we received as a family."
"I am so grateful for your love, I'm so grateful to hear about what my papa means to you. Thank you so much to everyone who reached out to me yesterday, I love and I appreciate you with all my heart."
View this post on Instagram