Architecture has always been a source of inspiration for shoe designs. The end results can look anywhere from beautiful to crazy to out of this world, but what they usually are are just plain unwearable.
Shoes by Sarajevo designer Tea Petrovic inspired by the work of Russian sculptor Naum Gabo and Spanish architect Santiago Calatrava
Breathtaking designs, but imagine the havoc these architectural shoes would wreak on women's feet! Even the designer Tea Petrovic admits that "these shoes are primarily an art object and their function is secondary".
Architecture inspired shoes are beautiful to look at but do you sometimes wish that their beauty can be appreciated beyond the glass cases inside museums? I do, and that's why I went looking for sculptural shoes that us women can actually walk in.
I found some – nine to be exact – all from Solestruck, an independent shoe retailer based in Wilsonville, Oregon, that went bankrupt in 2016. It was a much beloved fashion forward retailer that was all about "creative brands and products that push the envelope". They had a very select but unique collection of shoes in their store, so finding the following creations wasn't difficult at all.
How about some architecture for your feet? Here are 8 sculptural shoes made for wearing. If they aren't bizarre enough for you, check out these crazy shoes that will blow your mind!
1. Finsk 252-95 Wedge Booties in Mushroom Beige, $589.95
2. Jeffrey Campbell Mesh Boots in Black, $169.95
3. Su Yoon Jackson Wedges in Black Black Pink, $389.95
4. Jeffrey Campbell Christie Booties in Black Leather, $144.95
5. Finsk 205-122 High Heel Sandal Booties in Off White Black, $519.95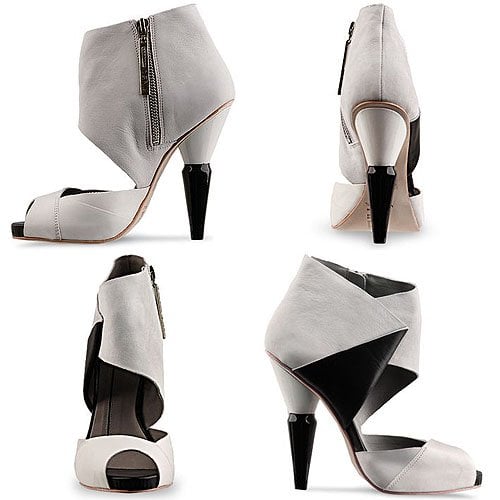 6. Jeffrey Campbell Abierto Cutout Wedge Lace-Up Boots in Grey Black, $179.95
7. Senso Acacia Wedge Ankle Boots in Black Matt, $129.95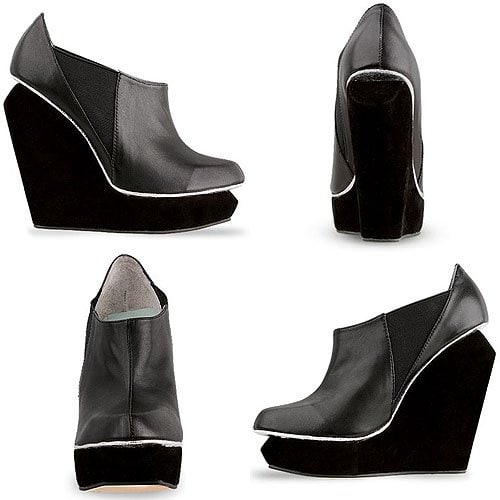 8. Jeffrey Campbell Meeker Suede Wooden Wedge Booties in Taupe Suede, $154.95
Credit: Dezeen