26-year-old Selena Gomez was snapped in a few weird pictures at Cannes last month where 68-year-old Bill Murray could be seen whispering in her ear.
Bill Murray whispering something in Selena Gomez's ear on the 2019 Cannes Film Festival red carpet
On her recent appearance on The Tonight Show Starring Jimmy Fallon, the actress-slash-singer finally revealed what the veteran actor kept leaning in to whisper to her.
She acknowledged that the pictures of them looked "weird" but said that Bill was just saying "dumb things."
Those dumb things turned out to be "you look great tonight" and a teasing "where are you from?", which really didn't do anything to clear up why her much older male co-worker was whispering in her ear in front of the cameras in the first place.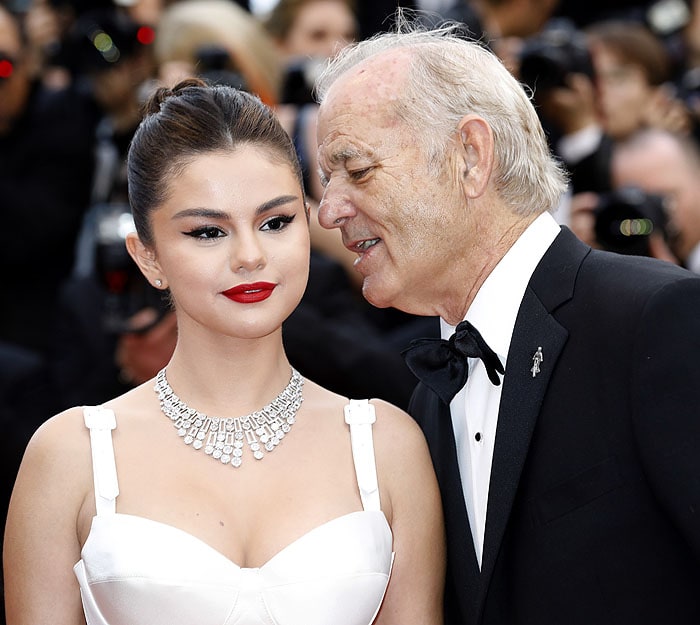 Bill Murray caught repeatedly whispering in Selena Gomez's ear at the premiere of The Dead Don't Die during 2019 Cannes Film Festival in Cannes, France, on May 14, 2019
Apart from the whispering, The two The Dead Don't Die co-stars were also photographed holding hands on the Cannes Film Festival red carpet. Bill could be seen getting an eyeful of Selena in her Louis Vuitton belted quilted bralet and skirt paired with Jimmy Choo 'Misty' platform sandals.
Selena Gomez and Bill Murray's blooming friendship: are you a fan or no?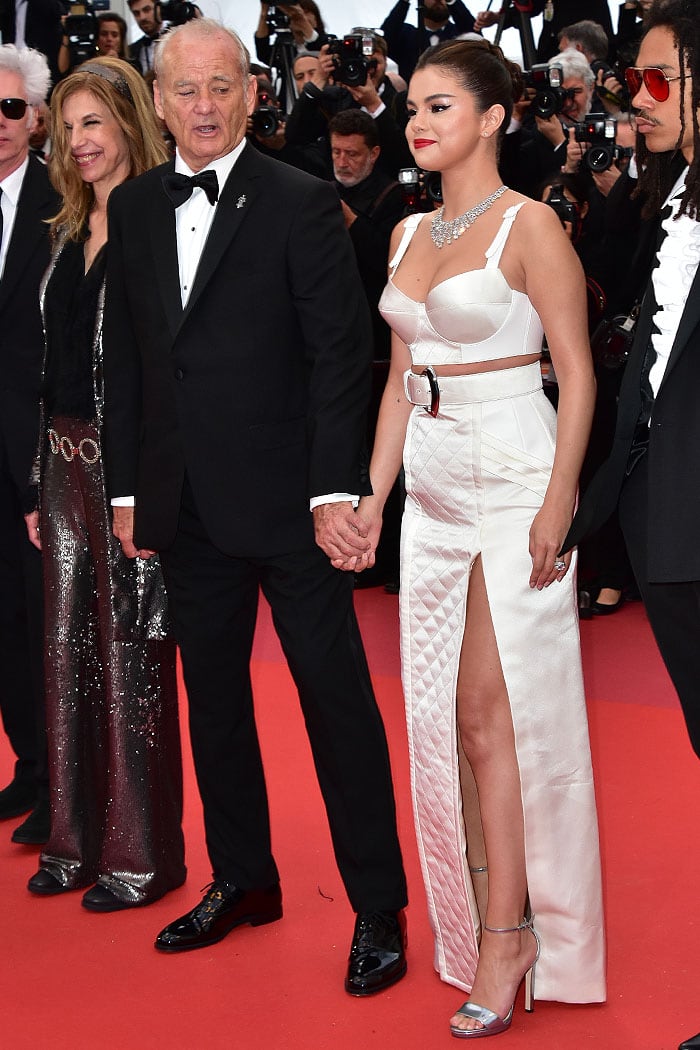 Bill Murray and Selena Gomez holding hands while posing for the cameras at the opening ceremony and screening of The Dead Don't Die during the 72nd Cannes Film Festival
For her Jimmy Fallon interview, Selena wore the highly coveted Marc Jacobs 'The Disco Dress' that retails for $750. You can find the skirt at Saks Fifth Avenue.
From what we can tell, Sel's black-patent pointy-toe pumps could be Saint Laurent 'Anja' pumps. The shoes have Saint Laurent shoes' all-black coloring, down to the bottom soles and the pipe-like stiletto heels.
Saint Laurent 'Anja' Patent Pumps, $625 at Nordstrom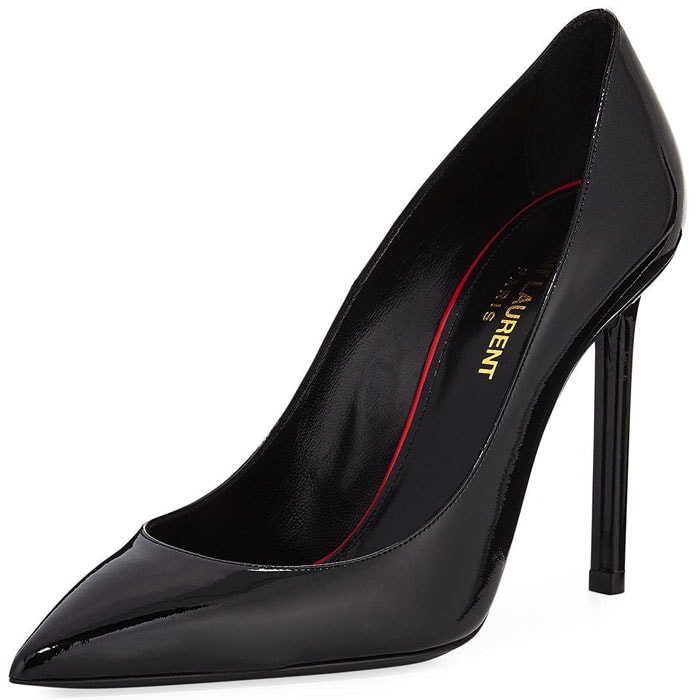 Credit: Joe Alvarez / Dave Bedrosian / Future Image / WENN