Oh, to be 23 and famous. It looks like Selena Gomez decided to take a birth-week this year instead of a birthday. The pop singer reportedly stayed in London for an entire week to celebrate her 23rd birthday.
Selena Gomez arrives for dinner looking tired and holding a can of Red Bull on July 27, 2015, at Chiltern Firehouse in London, England
A visibly tired Selena was spotted entering the famous Chiltern Firehouse for dinner, with a can of Red Bull in hand. She had too much fun last night, we presume?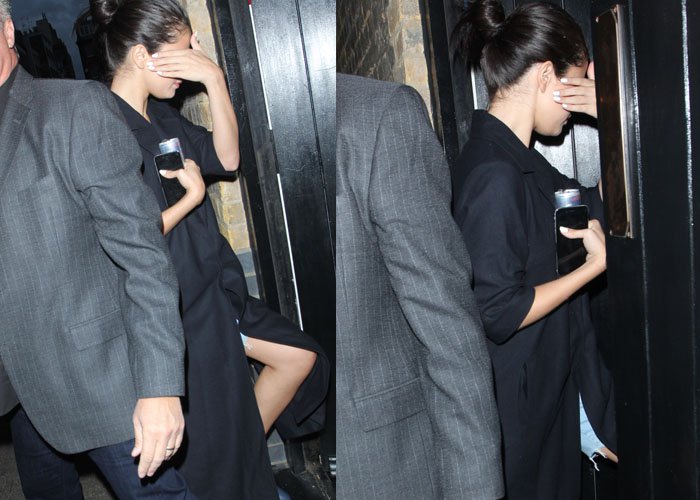 Selena Gomez hides her face with a white-manicured hand as she arrives for a birthday dinner in London
So, aside from a hungover dinner, how else did Selena spend her birthday week? Supposedly, her old flame, Justin Bieber serenaded the pop singer via FaceTime.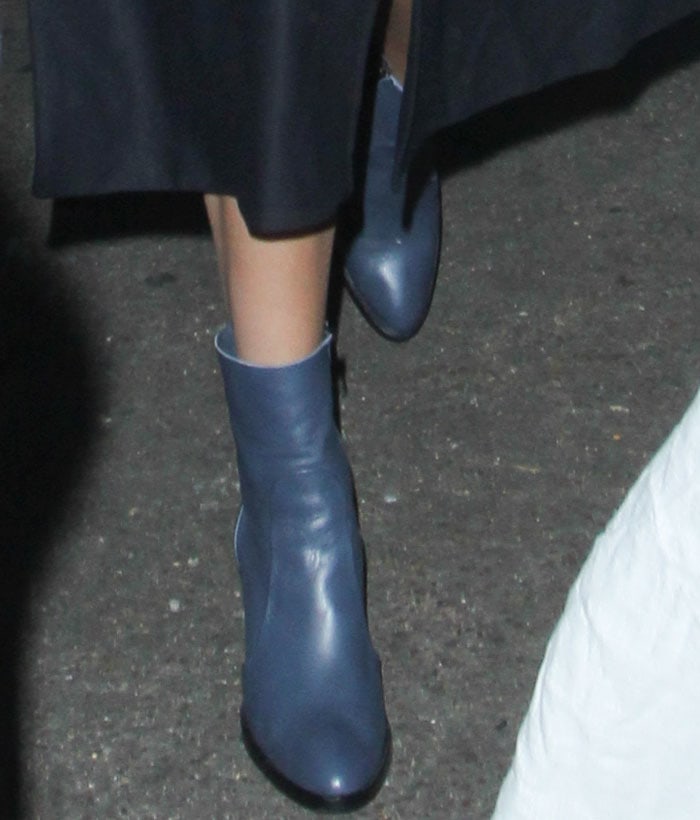 Selena Gomez shows off her blue Topshop boots
Justin reportedly pretended to hand a single rose to Selena before singing an upbeat version of the birthday song. Selena was, of course, more than thrilled.
Selena Gomez clutches the essentials — a phone and a can of Red Bull — in one hand while hiding her face with the other
For her birthday dinner, Selena wore denim jeans and a top underneath a long coat. She paired the outfit with blue sock boots from Topshop.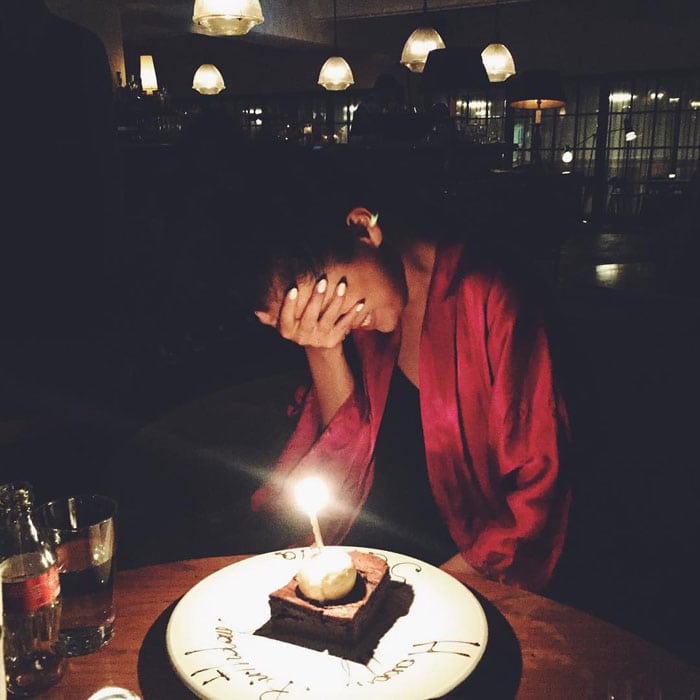 Selena Gomez's birthday photo posted on Instagram with the following caption: "I am the luckiest, happiest girl today. Thank you guys so much for all the bday wishes!! I love growing up with YOU. 🙈❤️"
To get Selena's London boots, head on over to Nordstrom and grab your own pair before they run out.
Topshop "Magnificent" Sock Boots, £79 at Nordstrom
Credit: Selena Gomez's Instagram Account / WENN