Selena Gomez looked like a swan princess in this Marchesa ivory and tulle long-sleeved dress when she arrived to host the 2011 MTV Europe Music Awards last Sunday: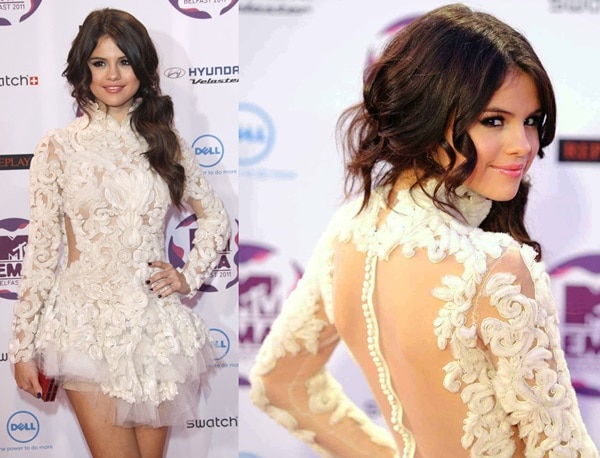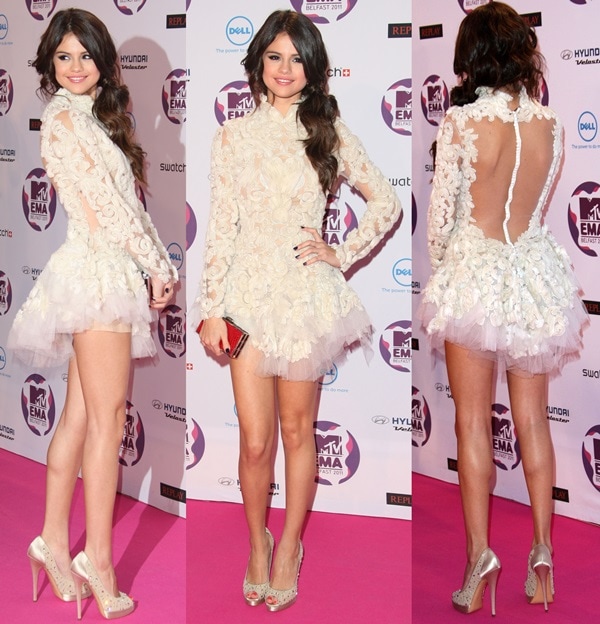 MTV Europe Music Awards Hostess Selena Gomez attends the MTV Europe Music Awards 2011 at the Odyssey Arena in Belfast, Northern Ireland on November 6, 2011
If you've got time, I suggest you take a closer look at Selena's stunning dress. The embroidery detailing is just amazing! I put the pictures of the dress here for you but since we're a blog about shoes, we'll be focusing more on Selena's footwear. They are just as amazing anyway. Here they are up close:

Selena Gomez's shoes are these Casadei rhinestone and mesh triple platform peep toe pumps: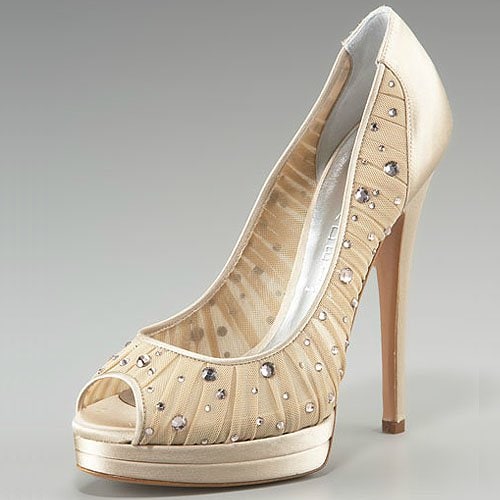 in champagne
Neiman Marcus simply calls them "sparkly pumps". And well, that name just might be enough to describe them!
I love how the rhinestones on these pumps look like raindrops on the gathered mesh upper. Satin fabric on the triple-stacked platform and the heel contribute to the shine factor. These pumps retail for $990.00 and are available at Neiman Marcus.
These pumps also come in this all-black color: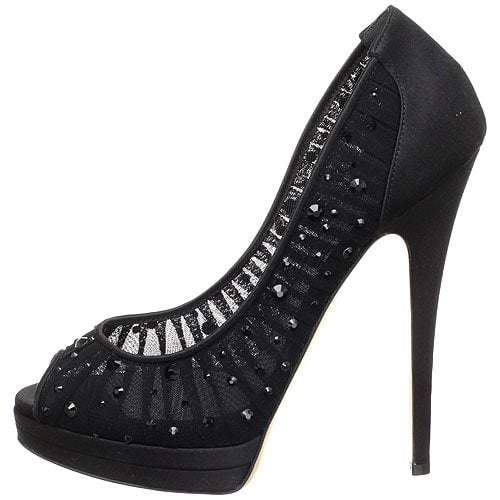 Casadei sparkly rhinestone and mesh peep toe platform pumps in black
For a look-for-less option with more available sizes, do check out the Bourne Samantha pumps. They're not as high and they're not peep toe, but they do have the crystal-dotted mesh look down pat.
Credit: Lia Toby/WENN