Selena Gomez treated fans to a performance at Santa Monica Place in Santa Monica, California last Monday afternoon. Selena was originally supposed to appear at the mall on Saturday but had to cancel after being rushed to the hospital.
Selena is thankfully a-okay now and actually looked like she was at the top of her game during her Monday performance. The 18-year-old actress/singer looked radiant in a loose white top and gold button shorts, finished off with gold jewelry and two-tone strappy sandals.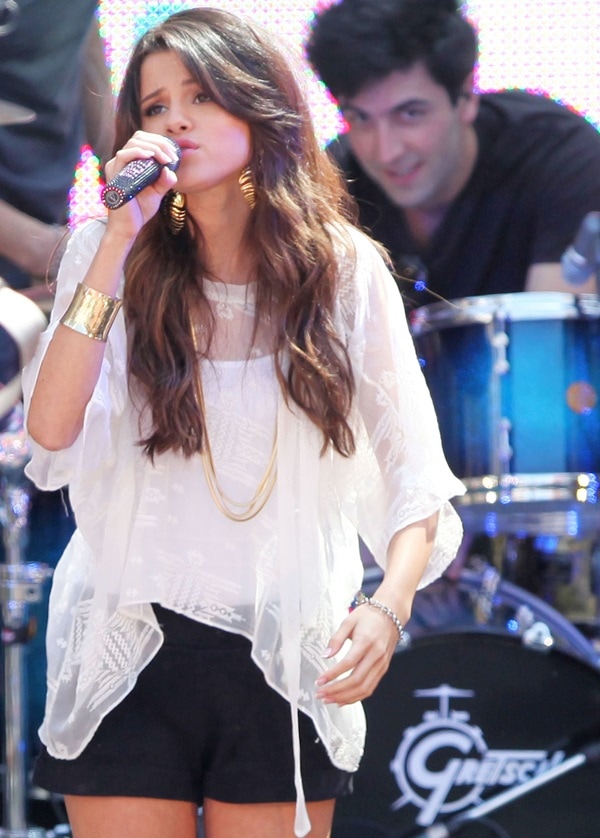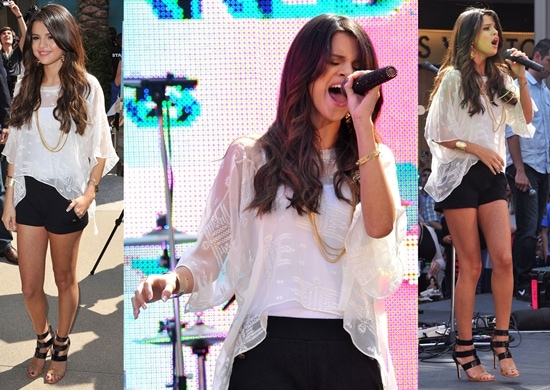 Selena Gomez performs for fans at Santa Monica Place in Santa Monica, California on June 13, 2011
Now let's take a closer look at those shoes:
Don't you think Selena's sandals look like the Jerome Rousseau 'Ego' sandals we spotted on Miranda Kerr a couple of weeks ago? Well, maybe not a lookalike but they do have the same color scheme. Black for the ankle straps and tan for the toe strap with metal hardware pieces as accents. If the ankle straps on Selena's sandals were vertical instead of horizontal, I would've easily mistaken them for the Jerome Rousseaus.
Selena's shoes are these 'Danielle' sandals by Tory Burch: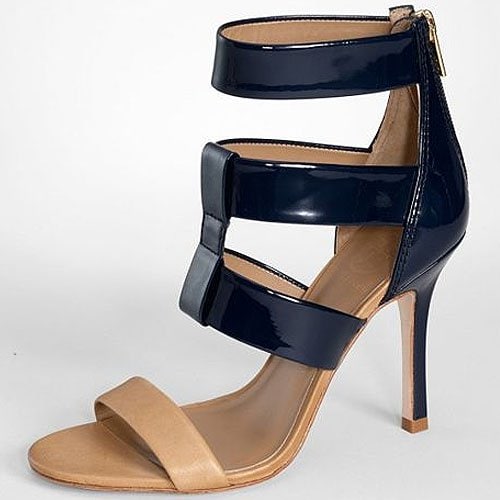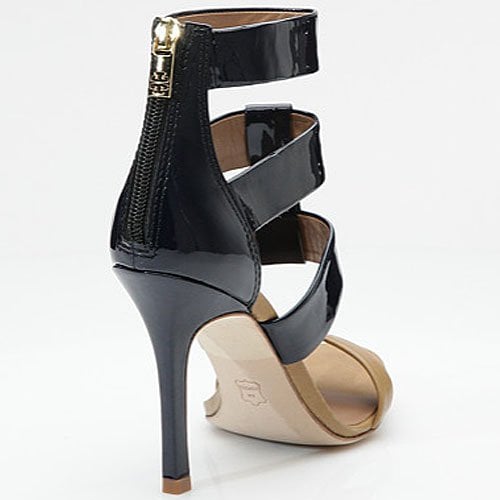 Tory Burch 'Danielle' Two-Tone Strap Sandals at Saks Fifth Avenue
Credit: WENN