There are many instances of celebrities endorsing products that they don't actually use. Curly-haired actresses advertising shampoos rife with sulfates, stick-thin models toting diet pills…
These situations make consumers feel like they are being lied to. One of the most confusing of these endorsements is that Tom Selleck has been named as the national spokesman for the American Advisors Group (AAG) and frequently appears in their commercials talking about — wait for it — reverse mortgages.
Senior citizens use reverse mortgages to borrow part of their home's equity as tax-free income (Credit: Textu / Shutterstock)
A reverse mortgage is a type of loan specifically offered for those 62 or older, receiving cash and using their home as collateral.
Reverse mortgages are generally considered one of the most predatory loan practices, as they can result in hefty interest rates that the loanees may not be able to pay off, resulting in their homes being quickly sold off after their deaths to satisfy the debt.
This can be a devastating blow for children and relatives who have lost a cherished family home or may have needed to sell it themselves to cover hospital bills or funeral costs for their loved one that passed.
Tom Selleck talks about reverse mortgages in commercials for AAG – American Advisors Group (Credit: YouTube)
The American Advisors Group, or AAG, is the leading lender of reverse mortgage loans in the United States. As you can imagine, they aren't the most popular company.
It makes sense that the AAG chose Tom Selleck to be the spokesperson for their reverse mortgage ad campaign due to their target audience: seniors.
Selleck is a 77-year-old American actor best known for his role in Magnum, P.I., which shot him to superstardom in the 1980s.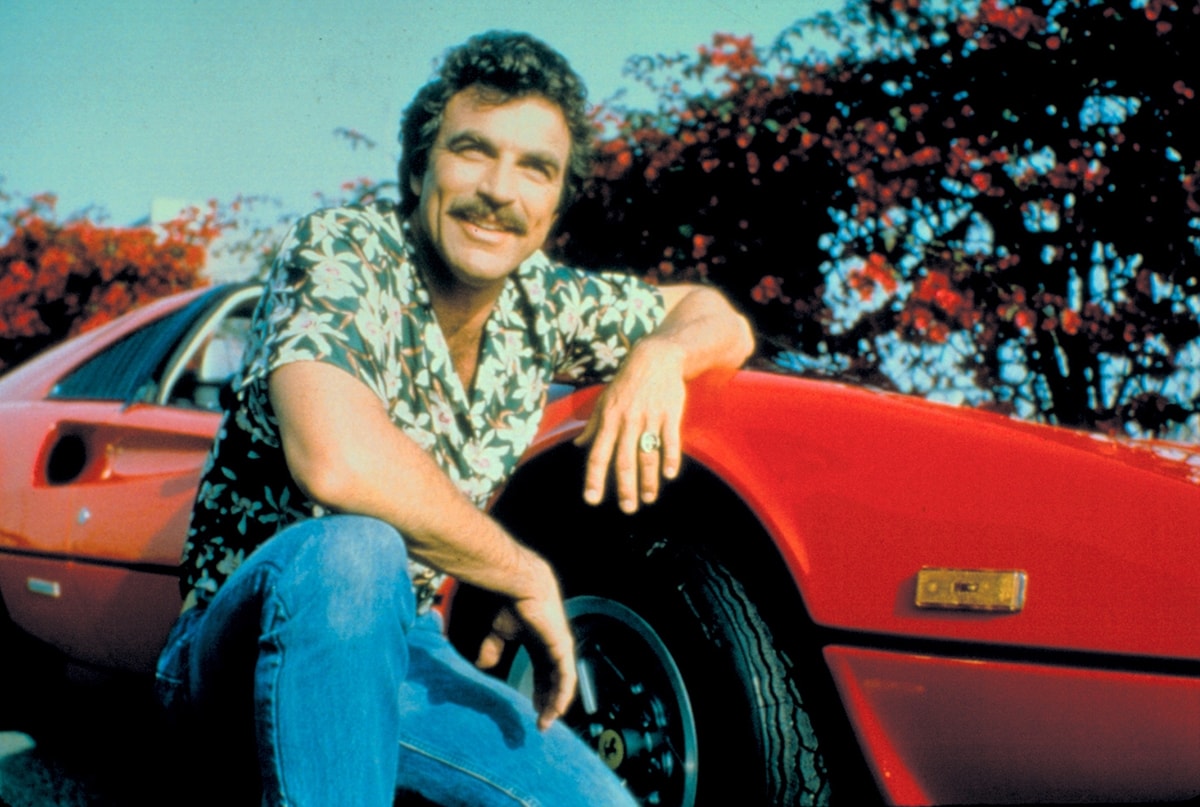 Tom Selleck got his big break as private investigator Thomas Sullivan Magnum IV in the American crime drama television series Magnum, P.I. (Credit: NBCUniversal Television Distribution)
Though Selleck has had a recurring role in Blue Bloods, which premiered in 2010, he is still best known for his work in the 1970s and 1980s.
He is a noted outdoorsman with a passion for firearms and even served in the California Army National Guard between 1967 and 1973.
Think about it: many people over the age of 62 in America know (and love) Tom Selleck, and his hobbies and former military service poll remarkably well with American seniors.
AAG's decision to make him the spokesperson for the campaign is a marketing genius — few public figures appeal quite as well to their target demographic.
"It's critical we partner with a spokesperson that older homeowners trust and with whom they feel a connection," said AAG CEO, Reza Jahangiri.
"I am confident that Tom, with his stature and credibility, will greatly assist us in continuing the conversation about the importance of home equity in retirement planning. He has been a welcome guest in American households for nearly 50 years and his record of service speaks for itself. We're proud he's part of the team."
Tom Selleck himself seems to be pleased to be the new spokesperson and said in a statement: "I am pleased and proud to be working with AAG. It was, after all, Fred Thompson who sparked my interest in reverse mortgages. I strongly believe that it is important for many Americans 62 and older, and just as importantly for their families, to know that a reverse mortgage can help them stay in their homes without giving up their ownership."
Tom Selleck, who has been married to Jillie Mack since 1987, has an estimated net worth of $45 million (Credit: Kathy Hutchins / Shutterstock)
There's just one problem: he's rich. Tom Selleck has an estimated net worth of $45 million. Why is he endorsing predatory reverse mortgage loans, when he would never need one himself?
As you may have already guessed, many fans and consumers alike are pretty pissed at Selleck. One Reddit post referred to him as a "scumbag".
Others question if he is telling the truth and wonder why he would even do the commercials in the first place. One commenter said they wished they could sue him for it, and in a heartbreaking admission, said: "I followed his words and now the bank owns my home."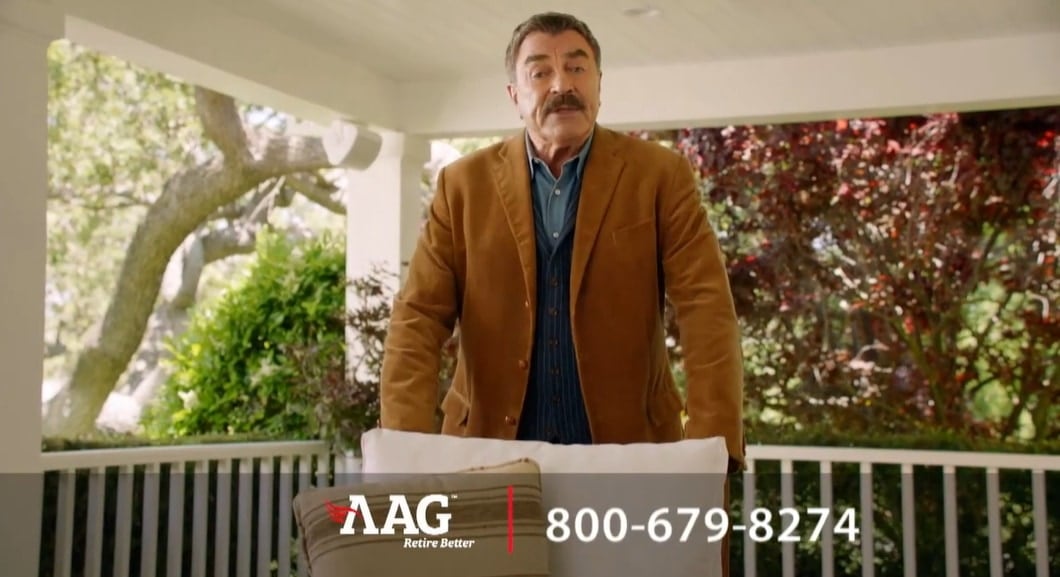 The Consumer Financial Protection Bureau has accused AAG – American Advisors Group of deceptive advertising (Credit: YouTube)
The general consensus is that Tom Selleck is an absolute shill, willing to sell out his fans for a check from AAG.
Of course, AAG is aware of that but has actively tried to silence those who are critical. In fact, they have even disabled comments on their YouTube video of the commercial.
In October 2021, the Consumer Financial Protection Bureau (CFPB) accused AAG of deceptively marketing reverse mortgages to consumers.
"American Advisors Group violated consumers' trust by advertising reverse mortgages with inflated and deceptive home-value estimates," said Acting CFPB Director David Uejio.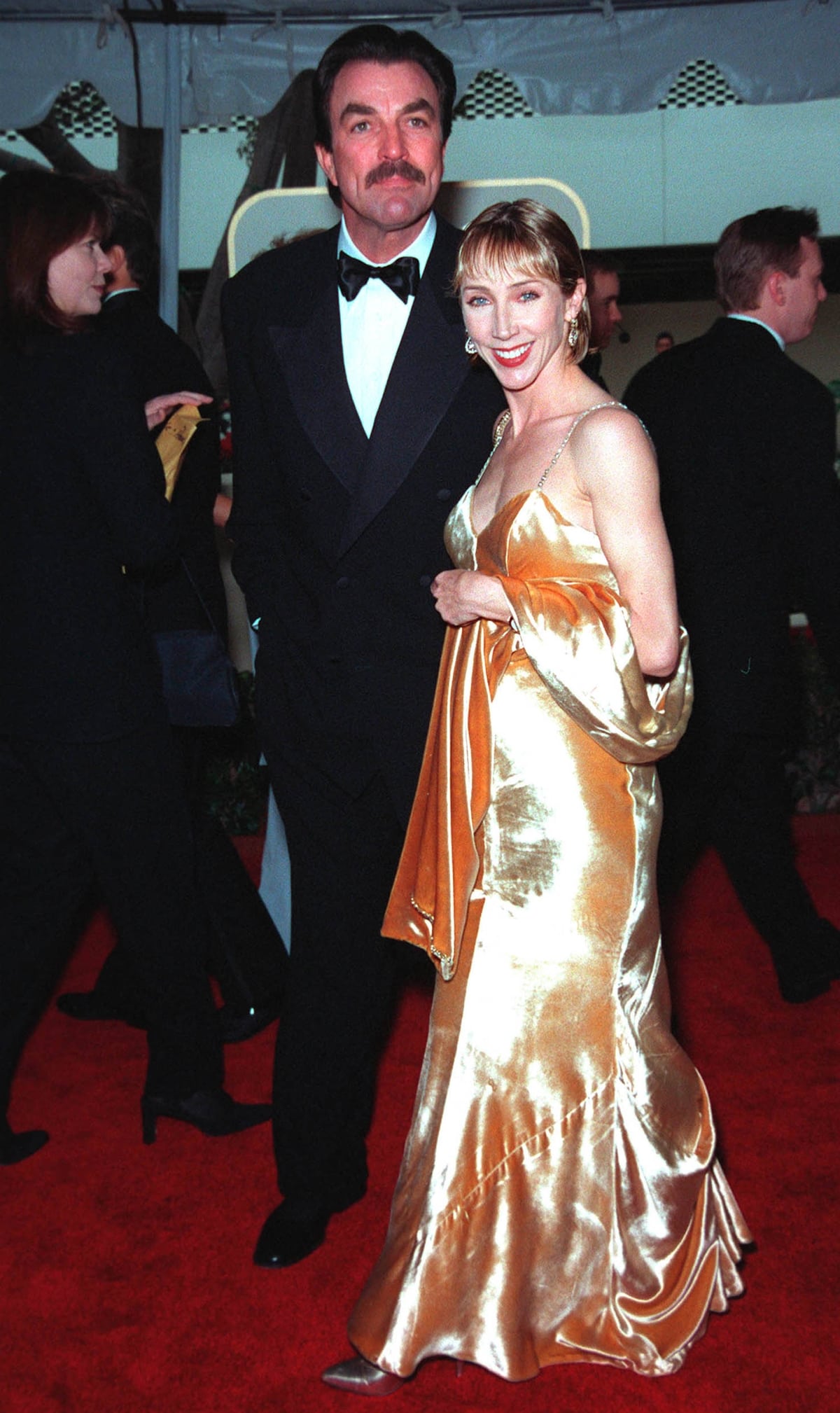 Tom Selleck and his wife Jillie Mack arrived at the 56th ceremony of the Golden Globe Awards held on January 24, 1999, at the Beverly Hilton Hotel in Beverly Hills, California (Credit: Featureflash Photo Agency / Shutterstock)
"The CFPB will act decisively when we uncover consumer harm or practices that seek to take advantage of vulnerable populations."
While we're reluctant to say that Tom Selleck is a bad man for taking a job as a spokesperson, you have to wonder why he chose to endorse a company that preys on American seniors and snatches these beloved homes — which may have been in the family for years — away from their children and relatives when they die.
A word of advice to any celebrities that may be reading this: don't endorse products or services you wouldn't use yourself.