Being Khloe Kardashian — or any other Kardashian/Jenner, for that matter — must come with its own difficulties. There's no such thing as anonymity.
A dash to the grocery store warrants the help of a stylist since you're always at risk of paparazzi. Your love life gets splashed across tomorrow's page six. Nothing you do is without criticism.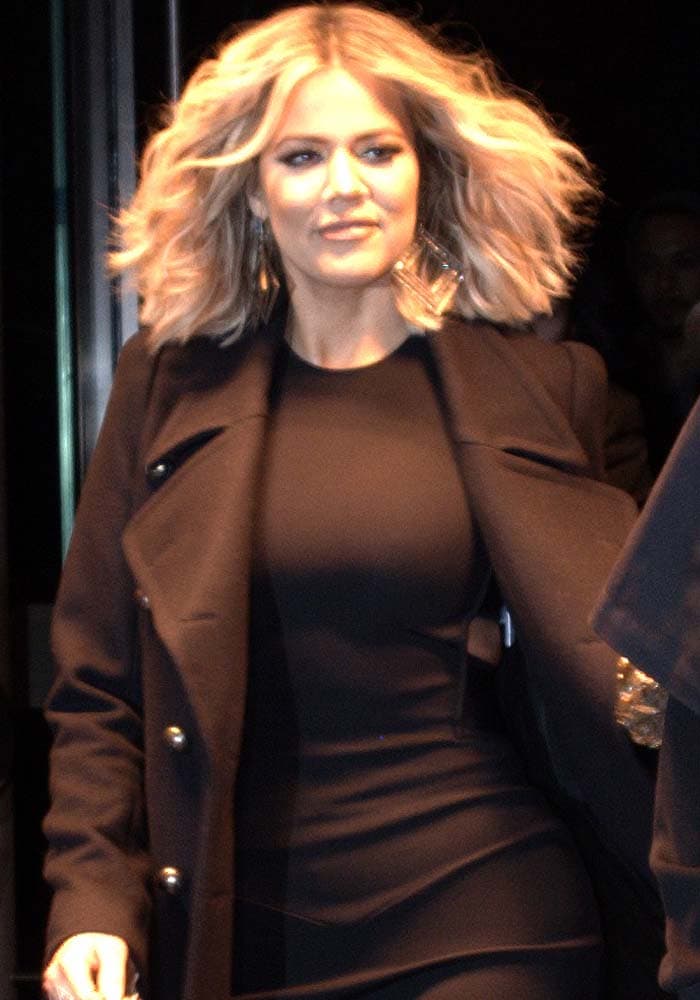 Khloe Kardashian wears her hair down as she promotes her new book "Strong Looks Better Naked" in Manhattan on January 14, 2016
Khloe, however many weird encounters she has had with the public, shared her weirdest fan exchange while promoting her latest book Strong Looks Better Naked on "Late Night With Seth Meyers" in New York.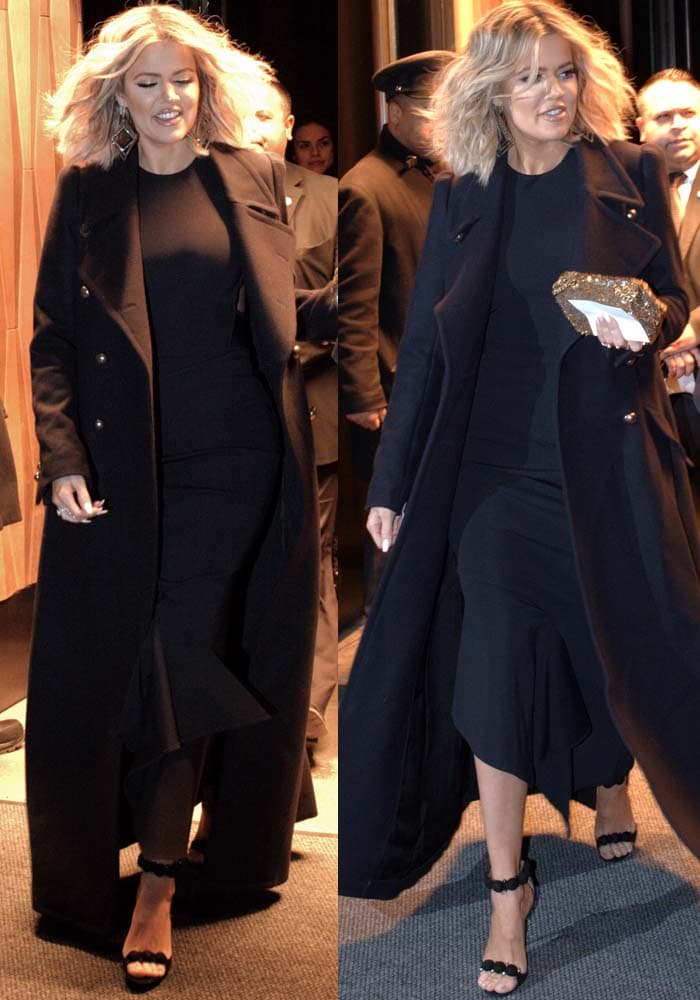 Khloe Kardashian wears a floor-length trench coat by Chloé to promote her new book
The curvaceous Kardashian left her New York hotel in a floor-length trench coat by Chloé which she wore over a gorgeous black cutout dress by Alexandre Vauthier.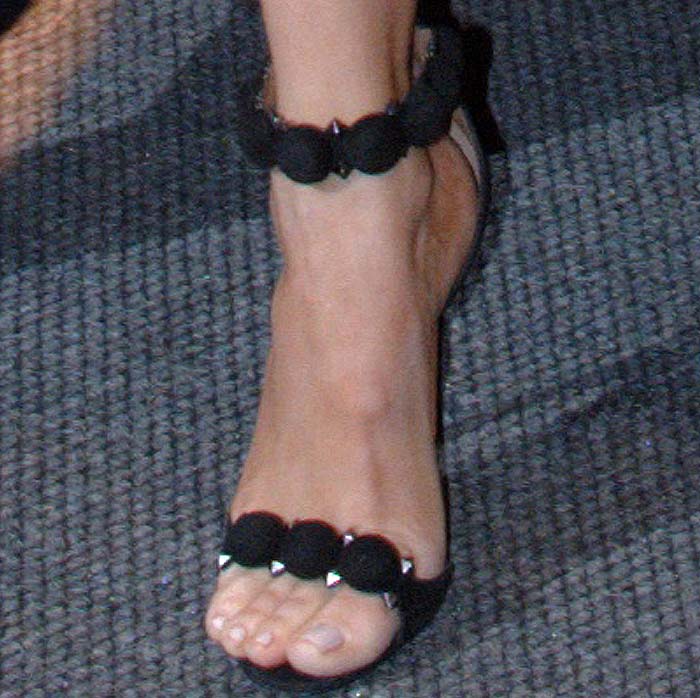 Khloe Kardashian's feet in black embellished Alaïa sandals
Khloe veered away from the sisters' typical Gianvito Rossi "Portofino" heels and went for an embellished sandal by Alaïa.
Khloe sat down with Seth Meyers to share her hilarious story about an exchange with a Bed, Bath and Beyond store employee. Let's just say the person, whom Khloe didn't know at all, could have passed as a neo-fertility guru.
"Someone was like, 'Hey, oh my god, let me tell you — if you want to have that baby, this is the position you need to have it," she recalled, "And I was like, is the part of the Bed Bath & the Beyond? The beyond? I was like, what?!"
"I was so blown away, and then I looked and she had a name tag and I realized she worked there," Kardashian added, before pointing out, "Who just gives someone sex positions that you don't know? It's good intentions. It's sweet… but it's awkward."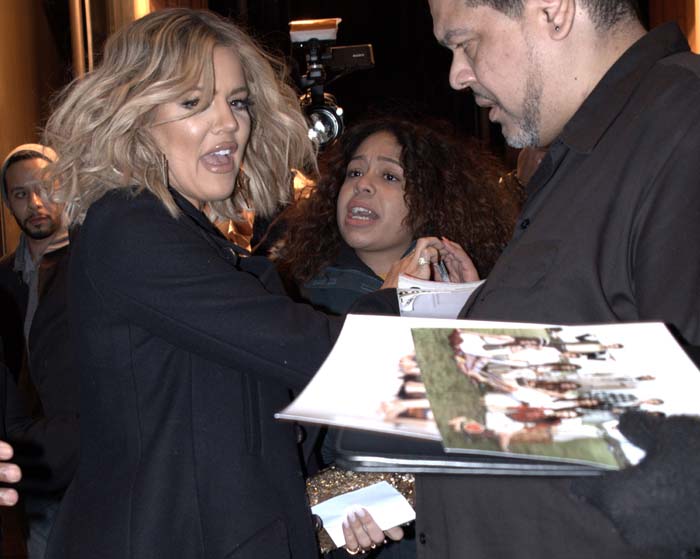 Khloe Kardashian interacts with fans at a signing of her new book
Khloe's embellished Alaïa sandals are no longer available in black online, but the ultra-chic snakeskin version is still available for purchase at Mytheresa and Net-A-Porter.
Alaïa Embellished Snake Sandals, $1,640
Alaïa's sandals are skillfully crafted from glossy snake with a smooth leather lining
Designed with a flattering two-strap silhouette, these sandals are punctuated with button embellishments and sleek gunmetal pyramid studs
Credit: TNYF / WENN