Azzedine Alaïa is a Tunisian designer in the haute couture niche who shot to success in the 1980s. His eponymous fashion brand 'Alaia' is famous for dressing some of the world's most famous women, including Michelle Obama, Madonna, and Rihanna.
While Alaia may not be a household name, the brand plays an essential role in the evolution of contemporary fashion. Azzedine Alaia took inspiration from the 1940s evolving silhouettes to create styles as varied as peplum skirts and bandage dresses.
The Parisian Couture Maison continues today without its founder.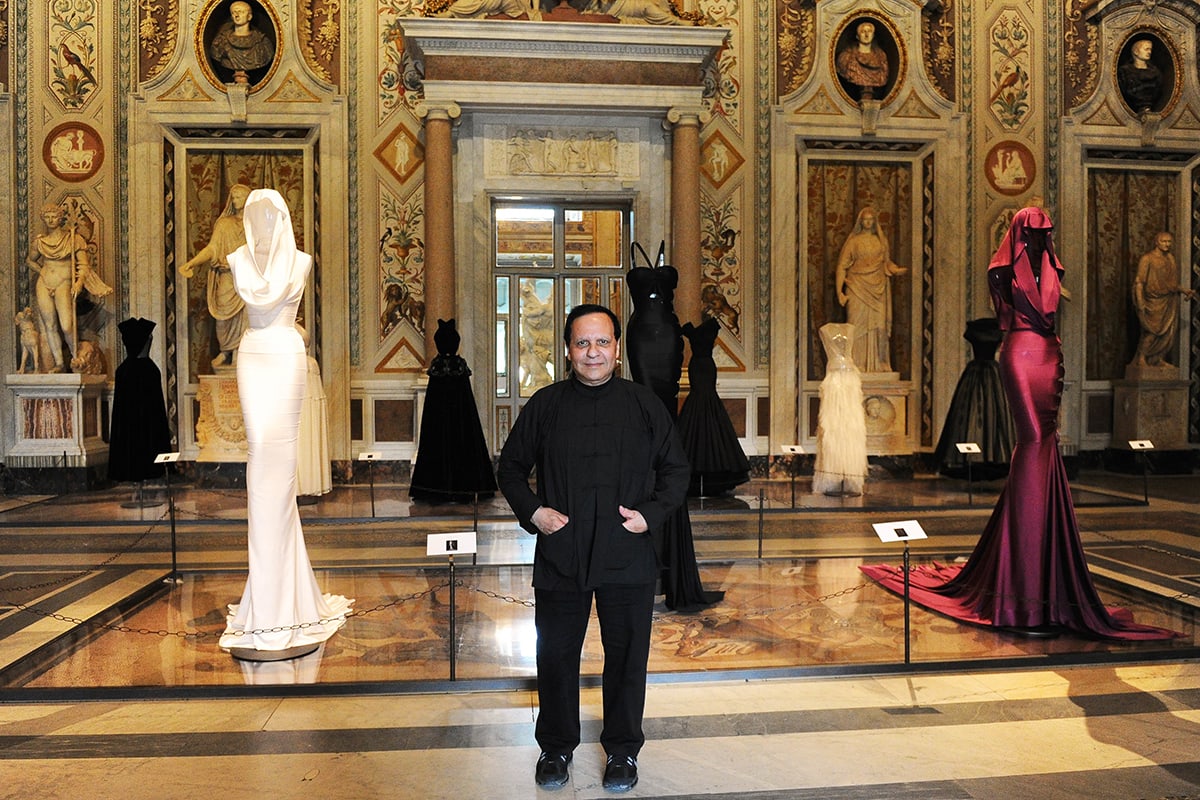 The late Azzedine Alaia at his exhibition 'Azzedine Alaia's soft sculpture' at the Galleria Borghese in Rome, Italy, in 2015 (Credit: INFphoto)
In January 2023, Alaia made headlines when it returned to New York by opening its new Soho store after a 32-year hiatus. The brand looks set for a revival, returning to the heart of the fashion industry under the ownership of Richemont.
Azzedine Alaïa was one of the most influential fashion designs of the 1980s, even winning 'Best Designer of the Year' in 1984.
We're sharing everything you need to know about Azzedine Alaïa and answering the most popular questions about his brand, Alaïa.
Who is Azzedine Alaïa?
Azzedine Alaïa was born in Tunisia in 1935, influenced by his twin sister to explore the world of couture. His childhood was spent reading Vogue before attending the Tunis Institute of Fine Arts and studying sculpture. After a short time dressing private clients, Alaia moved to Paris.
He got his first position in fashion at Christian Dior. However, Alaia only worked for the company for five days before the Algerian war broke out. He went on to work for Guy Laroche and Thierry Mugler before opening his first atelier in the late 1970s.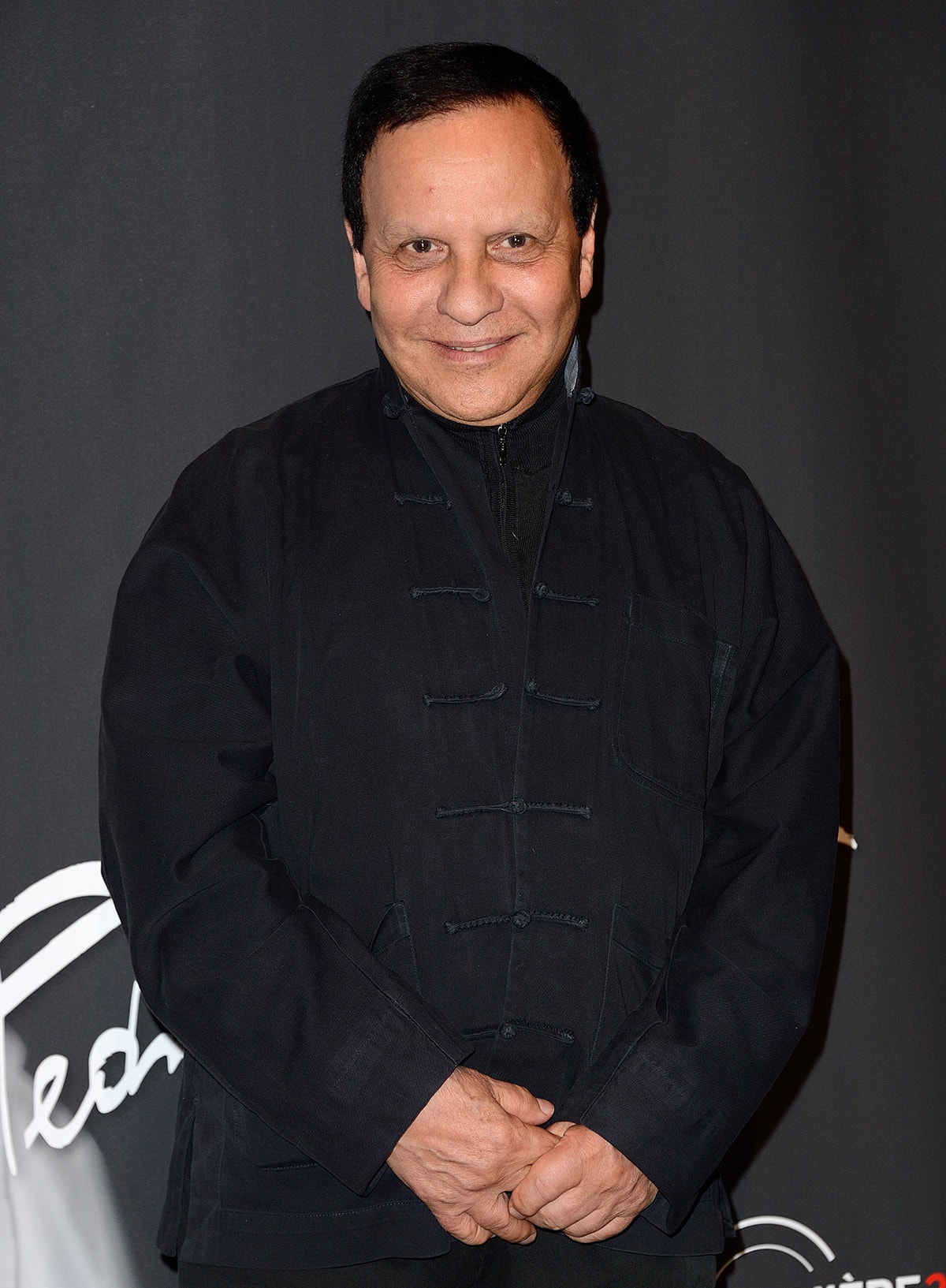 Azzedine Alaïa is a Tunisian designer who moved to Paris and opened his first atelier in the late 1970s after working for Christian Dior, Guy Laroche, and Thierry Mugler (Credit: Nicolas Briquet / Abaca / startraksphoto)
The atelier would welcome some of the world's most famous women over the next twenty years, from Greta Garbo to Marie-Helene de Rothschild and Louise de Vilmorin. Alaia's influences included Thierry Mugler and Claude Montana.
His first ready-to-wear collection was launched in 1980, making a splash in French Elle. Alaia entered the American market by launching at Bergdorf Goodman, with The New York Times eventually listing it as one of the landmark events that had impacted New York's cultural landscape.
Azzedine Alaia has dressed celebrities like Shakira and Naomi Campbell before disappearing from the fashion scene in the 1990s and returning in the 2000s following his partnership with Prada (Credit: Joseph Kerlakian / JAG / startraksphoto)
Alaia's success would peak in the 1980s, with his voluptuous silhouettes and undulating peplums becoming mainstream trends. He was voted the Best Designer of the Year at the Oscars de la Mode in 1984, along with winning Best Collection of the Year.
After dressing celebrities like Naomi Campbell, Janet Jackson, and Shakira, Alaia disappeared from the fashion scene in the 1990s.
A 2000 partnership with Prada revived the brand, but Alaia failed to reach its 1980s height as Azzedine refused to focus on marketing during an era of 'it bags.'
Azzedine Alaïa died in November 2017 at the age of 82. He was awarded the Legion of Honour and made a Knight in 2008.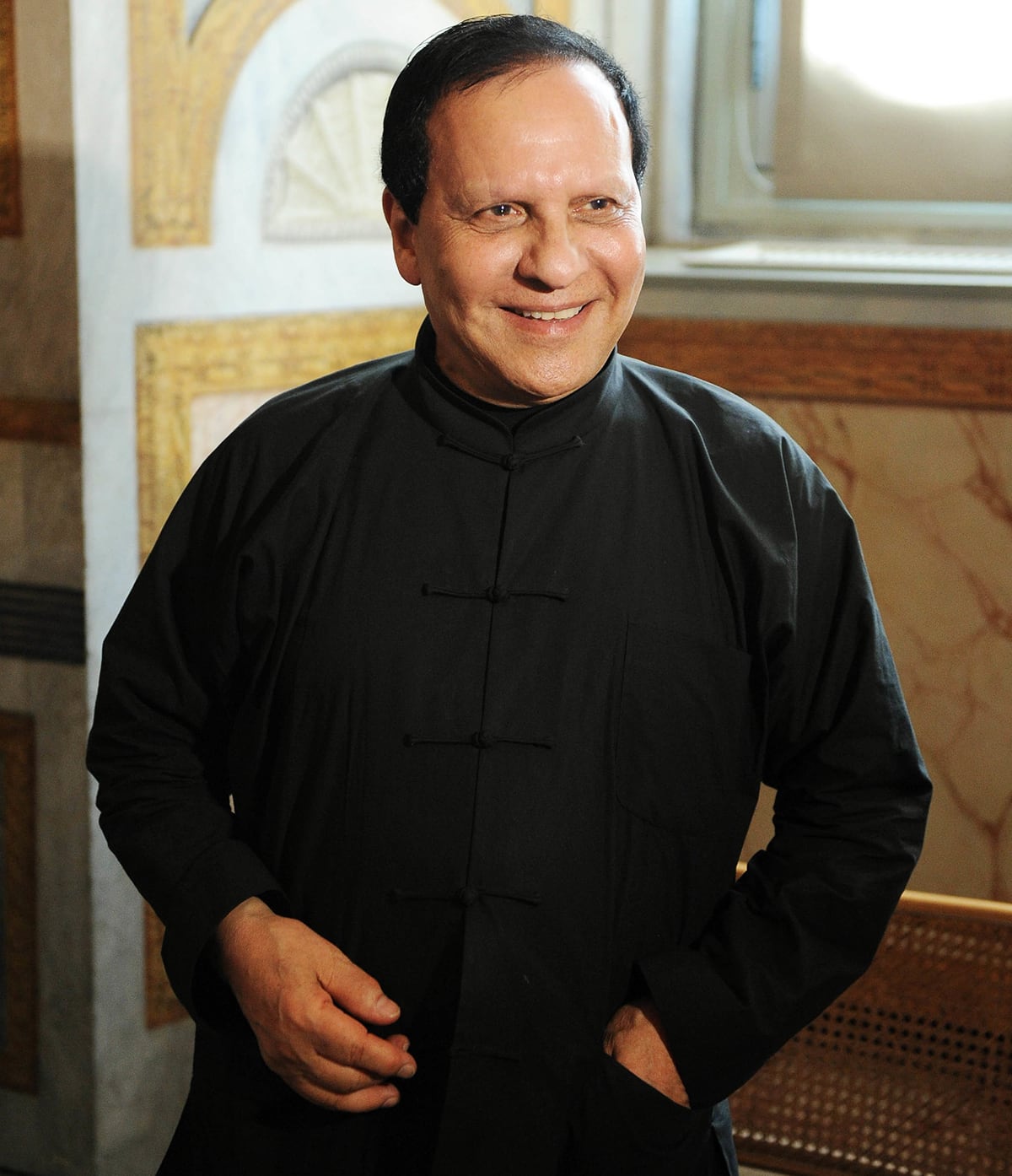 Azzedine Alaia died in Paris at the age of 82 in November 2017 (Credit: INFphoto)
On November 18, 2017, it was announced Alaia had died in Paris. He was born in Tunis, Tunisia, on February 26, 1935. According to reports, he suffered a heart attack and died peacefully without suffering.
At the time of his death, he had a net worth of approximately $18 million.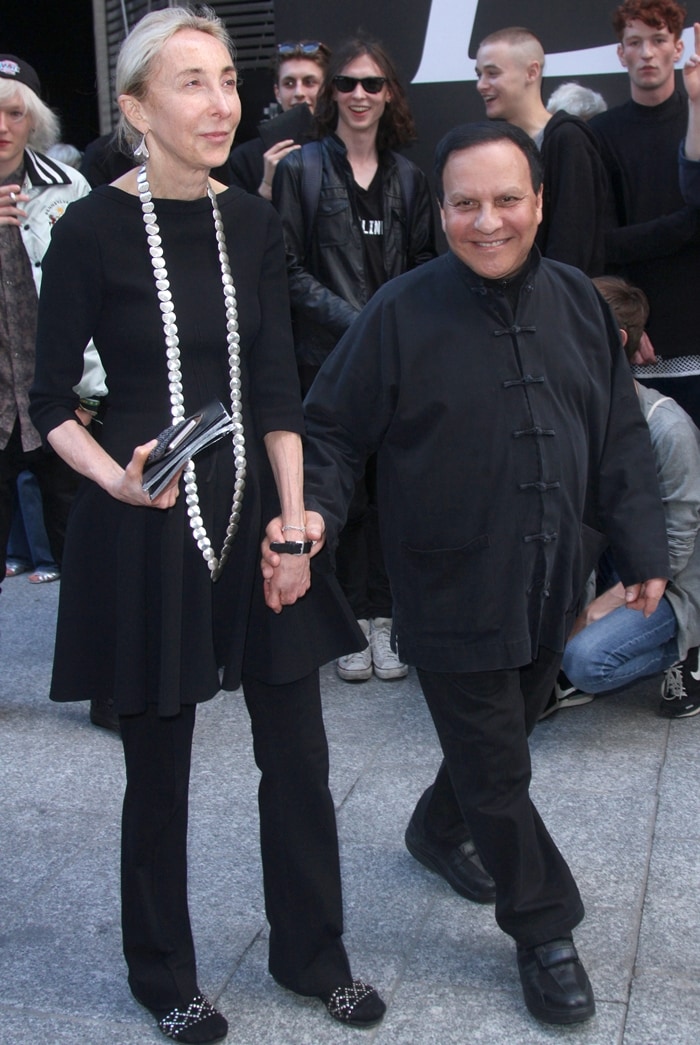 Tunisian-born couturier and shoe designer Azzedine Alaïa and his close friend Carla Sozzani attending a fashion show in Paris in 2014 (Credit: WENN)
How Azzedine Alaïa Became Famous
Azzedine Alaïa became famous for dressing some of the most influential women in the world, starting with socialites before expanding to celebrities. Alaia became synonymous with deft tailoring, leather, tight fits, and curve-accenting seaming.
His designs focused primarily on neutral and earthy color palettes, using cuts and silhouettes for maximum impact. Alaia was heavily influenced by 1940s styles, leading to him reviving the trend of broad shoulders, bust wiring, and corselets.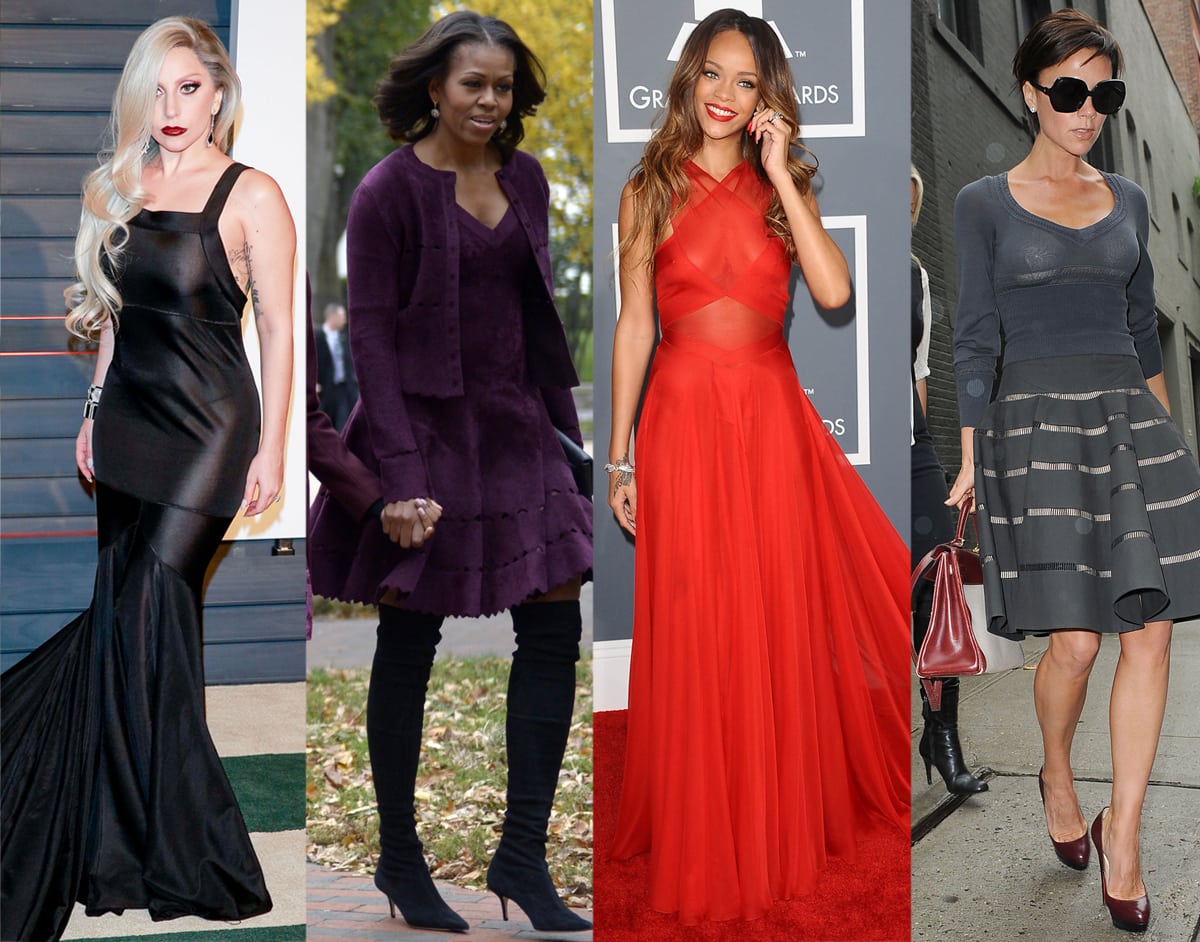 Lady Gaga, Michelle Obama, Rihanna, and Victoria Beckham wearing Alaia gowns and dresses (Credit: Graham Whitby Boot / Shawn Thew / picture-alliance / Cover Images / KYLE ROVER / Humberto Carreno / startraksphoto)
Alaia experienced a resurgence in the 2010s thanks to an array of music and Hollywood stars, including Lady Gaga and Rihanna.
What is Azzedine Alaïa Known For?
One of Azzedine Alaia's most famous designs was the bandage dress of the mid-1980s. It would eventually influence Herve Leger and become the designer's signature style.
Victoria Beckham named Alaia as her favorite designer, and the cultural impact of Azzedine Alaia is clear to see. The brand was given a solo exhibition in 1998 at the Groninger Museum, and it was referenced during the hit movie Clueless.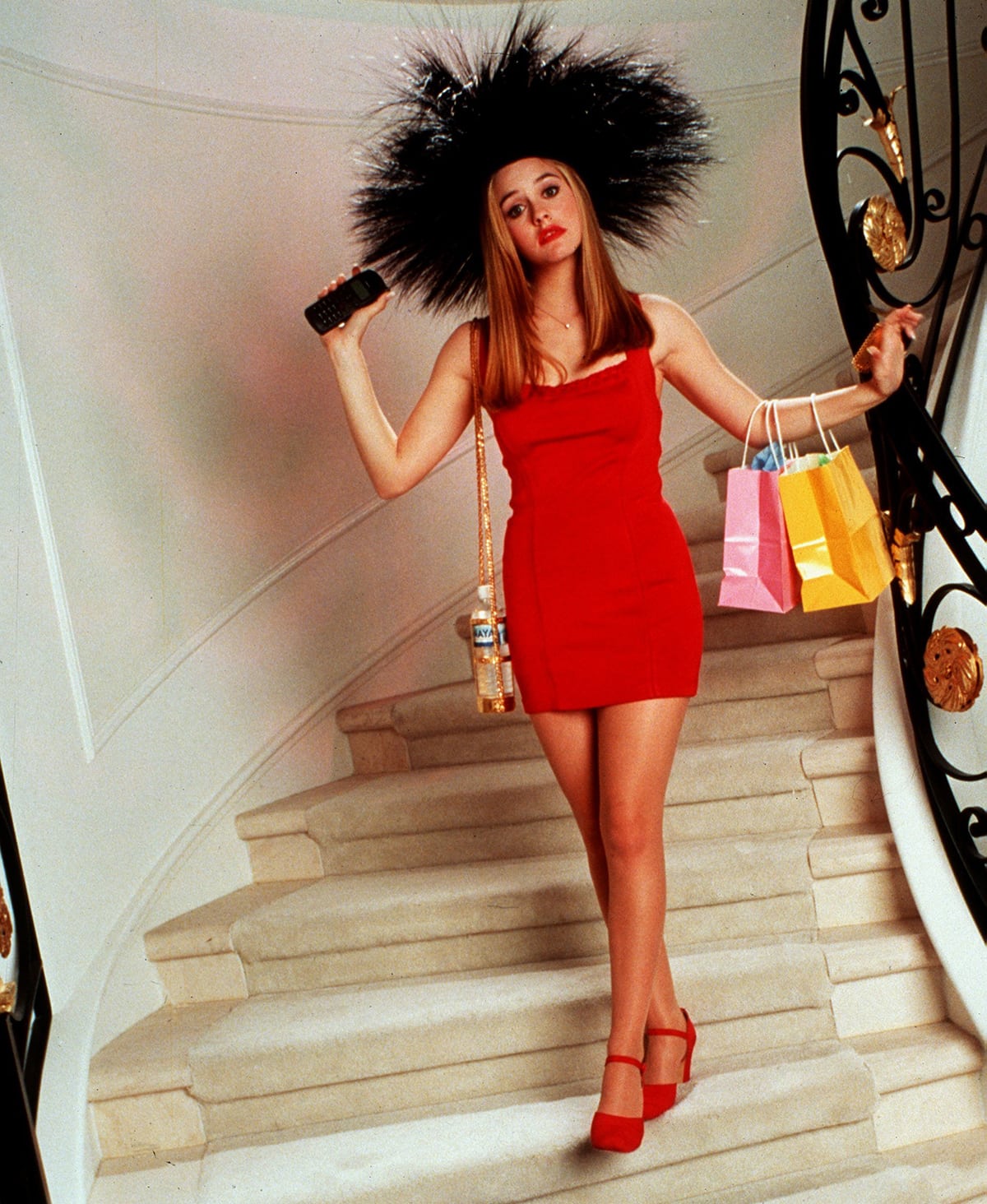 Alicia Silverstone wearing a red Alaia mini dress in the 1995 classic hit Clueless (Credit: Paramount Pictures)
Michelle Obama is one of Alaia's most famous clients of recent years.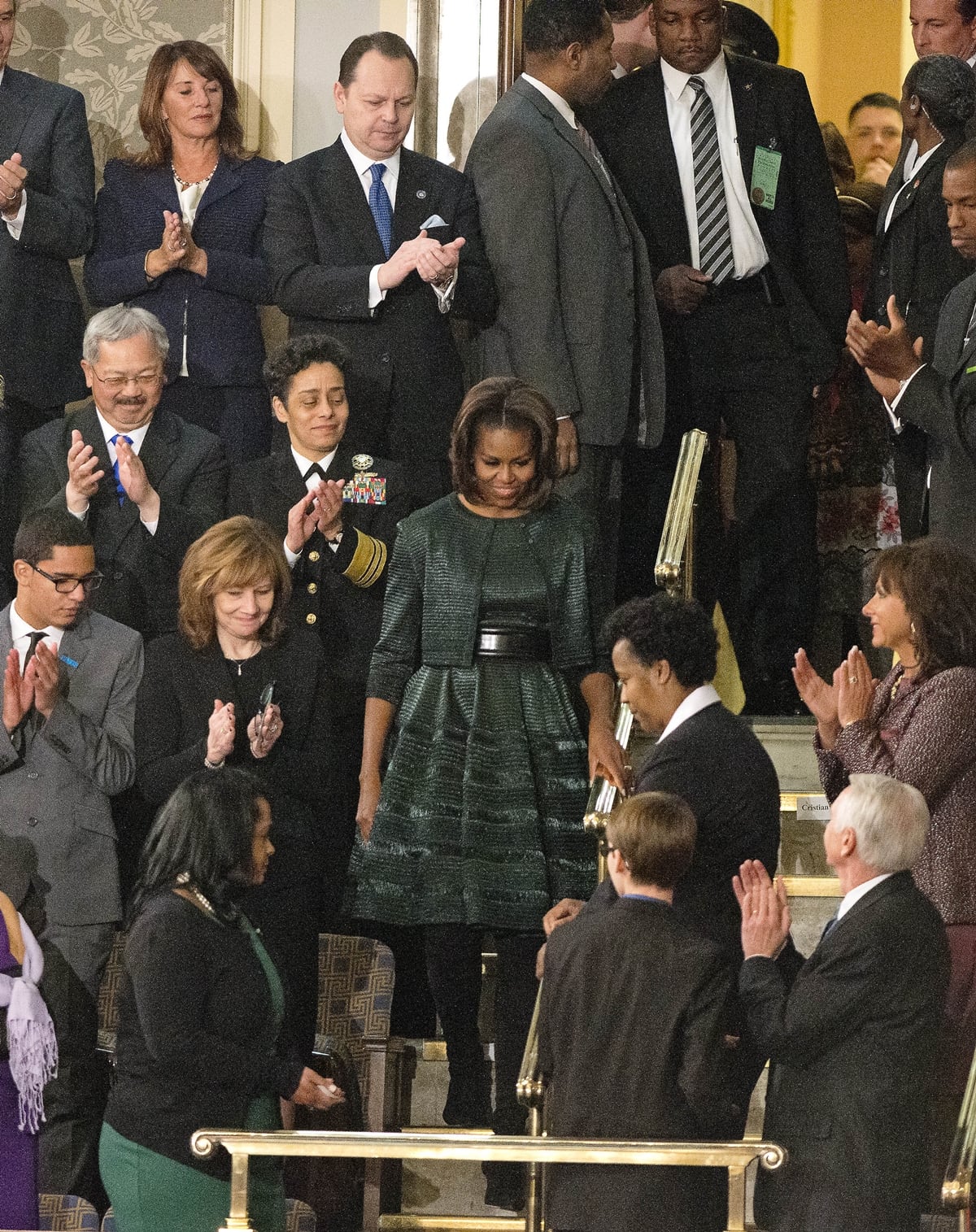 In 2014, Michelle Obama wore a textured, forest green Azzedine Alaia dress with a fitted bodice, A-line skirt, and a wide, black leather belt to the State of the Union address, which received praise for its conservative yet elegant style (Credit: Ron Sachs / Startraksphoto)
The former First Lady broke the tradition of wearing American designers by choosing the Tunisian brand for events as varied as NATO dinners and the opening-night Spring Gala of the American Ballet Theatre.
Ownership of Alaïa
Azzedine Alaia's brand 'Alaia' was privately owned before the designer partnered with the Prada group in 2000.
It brought around a second life for the brand before Alaia was bought in-house. However, leather goods and footwear remained part of the Prada group.
Alaia is owned by the Richemont group, a Switzerland-based luxury goods holding company that also owns Cartier, Van Cleef & Arpels, Chloe, Net-a-porter, and Delvaux
The Richemont group took a state in Alaia in 2007. Its other brands include Cartier, Van Cleef & Arpels, Chloe, Net-a-Porter, and Delvaux.
Pieter Mulier was named Chief Executive of Alaia in 2021, four years after Azzedine's death. The delay was due to the use of Azzedine's vast archive of designs that kept the brand moving forward.
Mulier previously worked at Raf Simons, Jil Sander, Christian Dior, and Calvin Klein as a creative director.
Where to Find Alaïa Stores
Alaia is a brand primarily sold through department stores, from its early success at Bergdorf Goodman to its presence today in luxury e-commerce stores such as Mytheresa.
The first Alaia boutique was opened at 'rue de Moussy' in Paris. It remains open today and is also home to the Azzedine Alaia Fountain's archives and exhibitions.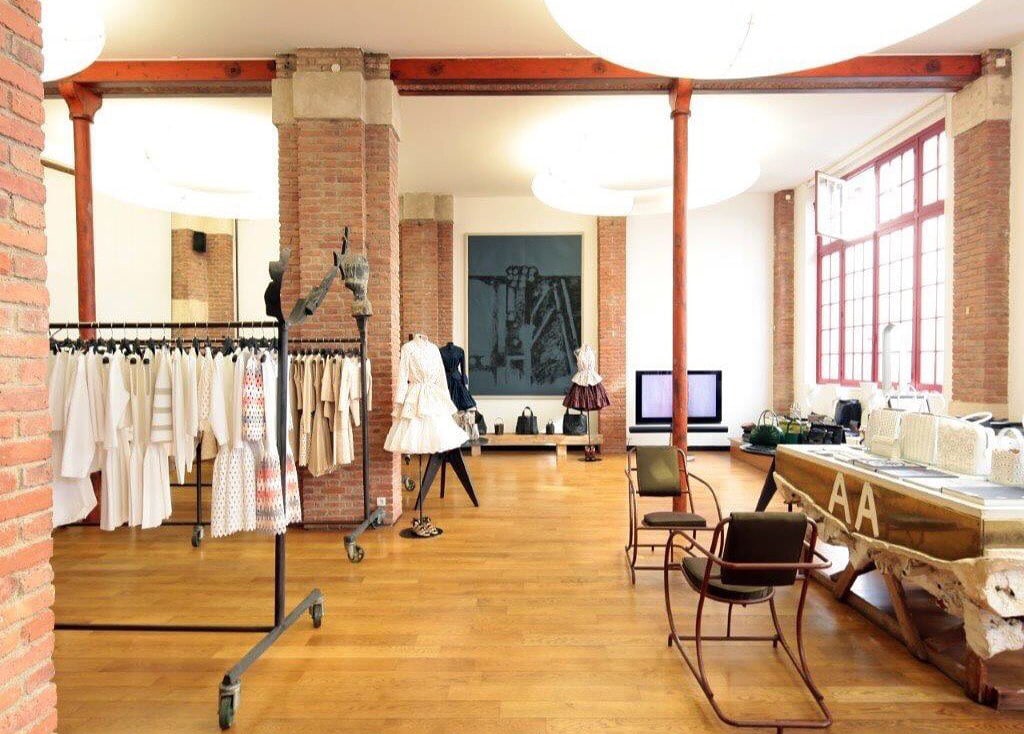 Alaia boutique at Rue de Moussy 75004 in Paris (Credit: Maison Alaïa / Facebook)
There are 11 Alaia stores currently open in Europe, America, and Asia. The Alaia website's store locator provides the most up-to-date look at the brand's international stockists.
Alaia's newest store opened in Soho, New York, in February 2023. You can also find Alaia on Net-a-Porter.
How to Pronounce Azzedine Alaïa
Azzedine Alaïa is pronounced as "AZ-uh-deen uh-LYE-uh."
Where are Alaïa Products Made?
Most Alaia products appear to be made in Italy. The brand is not fully transparent about its manufacturing, with only limited collections and product ranges featuring a country of origin in its online descriptions.
How Expensive is Alaïa?
Alaia is a luxury fashion brand with a top-tier price point. Its most affordable accessories are its sunglasses, retailing for under $400. You can expect to pay between $420 and $8,500 for Alaia ready-to-wear.
The brand's handbags retail for $900 to $4,000, with its best-selling style being the 'Le Papa' bag.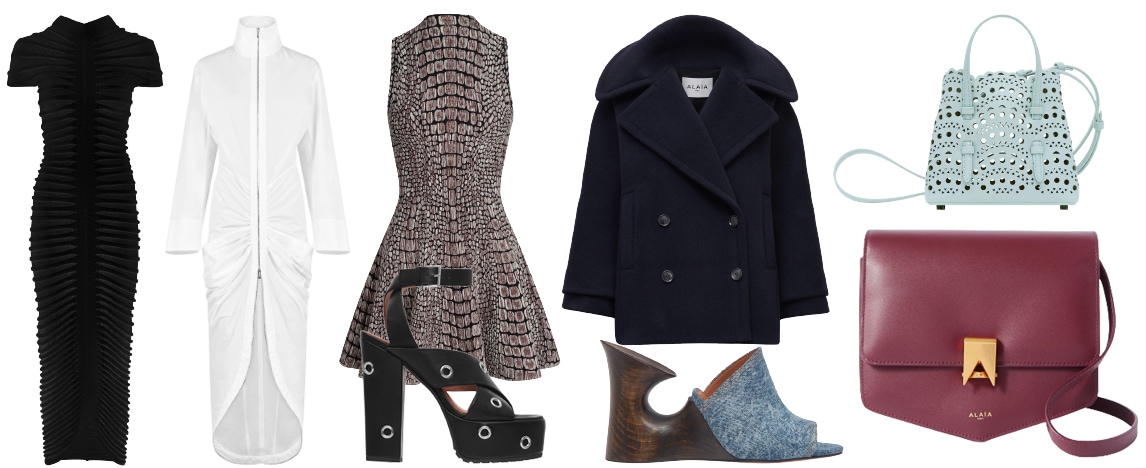 Alaia offers ready-to-wear clothing, shoes, outerwear, and bags, with prices ranging from $400 to $8,500
Azzedine once famously said that "my obsession is to make women beautiful. When you create with that in mind, things can't go out of fashion".
It's indisputable that Alaia is a brand synonymous with innovation – and one that looks set for a revival with a new Creative Director.