Shakira, 45, and long-term partner Gerard Pique, 35, are going their separate ways after 11 years together.
The couple never married and they share two children together. Their eldest son Milan is 9, while Sasha is 7.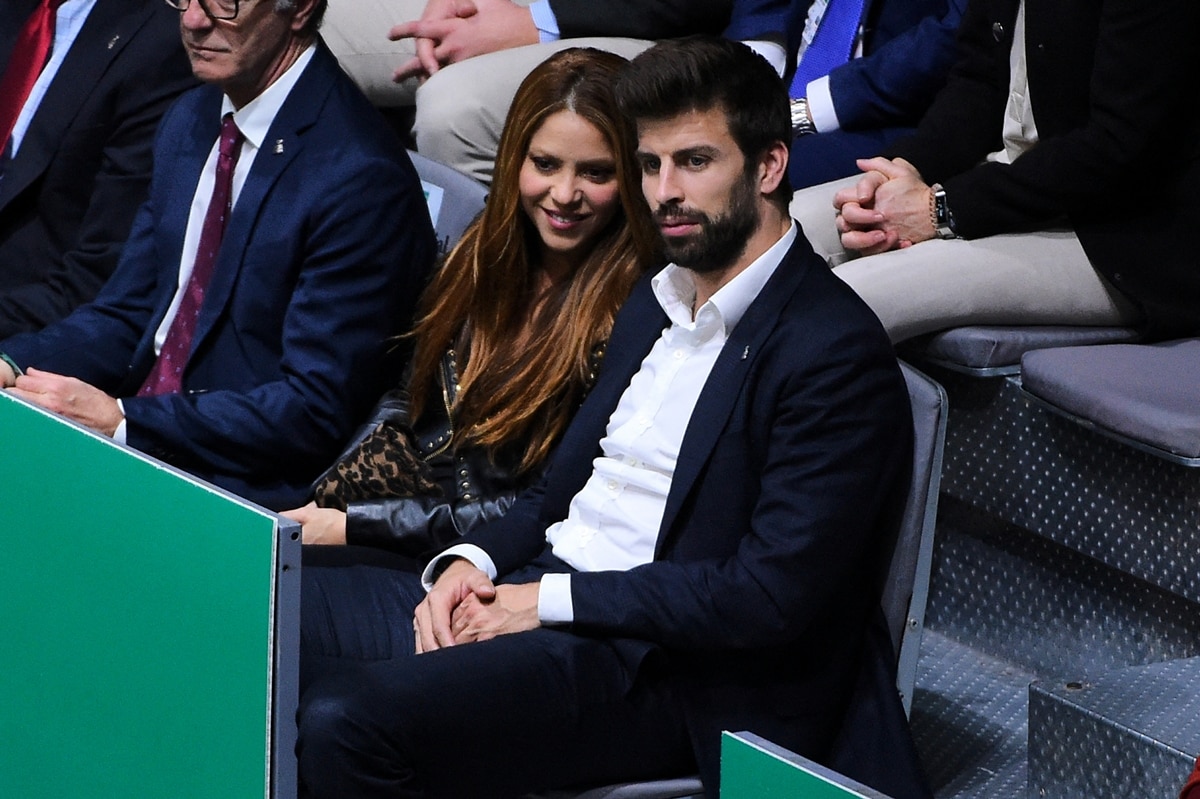 Musician Shakira and 10 years younger football player Gerard Pique in the Final between Spain and Canada during Day Seven of the 2019 David Cup at La Caja Magica on November 24, 2019, in Madrid, Spain (Credit: Dubreuil Corinne / ABACA / INSTARimages)
The couple confirmed their split on June 4 when they released a joint statement.
"We regret to confirm that we are parting ways," the statement reads. "For the well-being of our children, who are our highest priority, we ask that you respect their privacy. Thank you for your understanding."
The couple declined to share the reason for the split.
Rumors surfaced that the international soccer star cheated on his wife, but nothing has been confirmed.
Spanish professional footballer Gerard Piqué Bernabeu plays as a center-back for La Liga club Barcelona (Credit: Christian Bertrand / Shutterstock)
The Barcelona native has been a defender for FC Barcelona since 2008 and has appeared in 606 matches with the team.
Joan Laporta, FC Barcelona's president, recently spoke out about how his player is "suffering".
"Pique is suffering. As much as we imagine, we have in our imagination players with fame, money, and everything we like, but they are people and Pique is a great person," Laporta said. "He is one of the captains, he is lucky, and he has given a lot and he has to give us a lot."
Shakira and her longtime partner Gerard Pique announced their breakup in June 2022 after 11 years together (Credit: INSTARimages)
He added, "And he has gone through a circumstance that is not pleasant at all, with children at a very young age and Pique deserves the esteem and affection of the fans. Do not pay attention to the news that tries to leave him as a frivolous man, without feelings, and that everything slips away from him. I am lucky to know him and to have treated him as a person. It is an extraordinary person who is suffering. And we have to help him. I will be the first to give him the love he deserves."
The Couple's First Meeting
Shakira was chosen to sing the official song for the 2010 FIFA World Cup in South Africa. She and Piqué met on the set of her music video for "Waka Waka (This Time For Africa)".
The music video featured multiple players for many teams, but Piqué was the only one to catch her eye. Piqué was playing for his national team, Spain.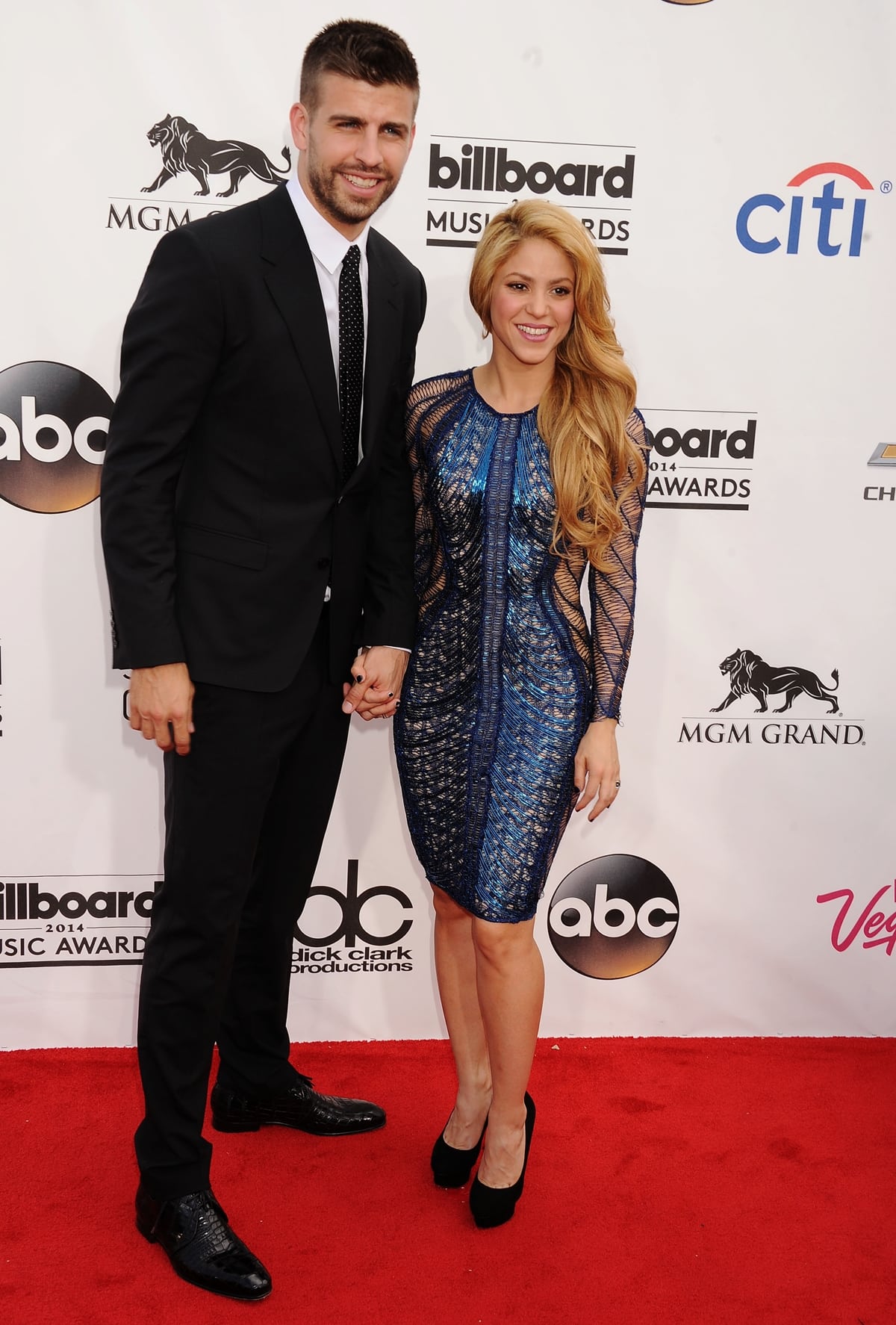 Shakira and Gerard Pique first met in 2010 on the set of the "Waka Waka (This Time for Africa)" music video (Credit: INFphoto)
Shakira recounted their first moments together in a 2020 interview with 60 Minutes. "I wasn't a soccer fan, so I didn't know who he was," she said. "When I saw the video, I was like, 'Hmm, that one's kind of cute. 'And then someone decided to introduce us.'"
In an interview with Spain's TV3, Piqué shared an equally endearing story. "It all started when we were together in South Africa and I wrote to her," he said. "
"She was already there because she sang in the opening ceremony, and I asked her what the weather was like. It's the typical stupid question, and the normal answer is to tell me to bring a jacket [The summer months are winter in South Africa]. But she started telling me what the weather was, like, every minute, and it got to the point where I told her we [The Spanish team] would have to get to the World Cup final to see her again — she was singing at the final."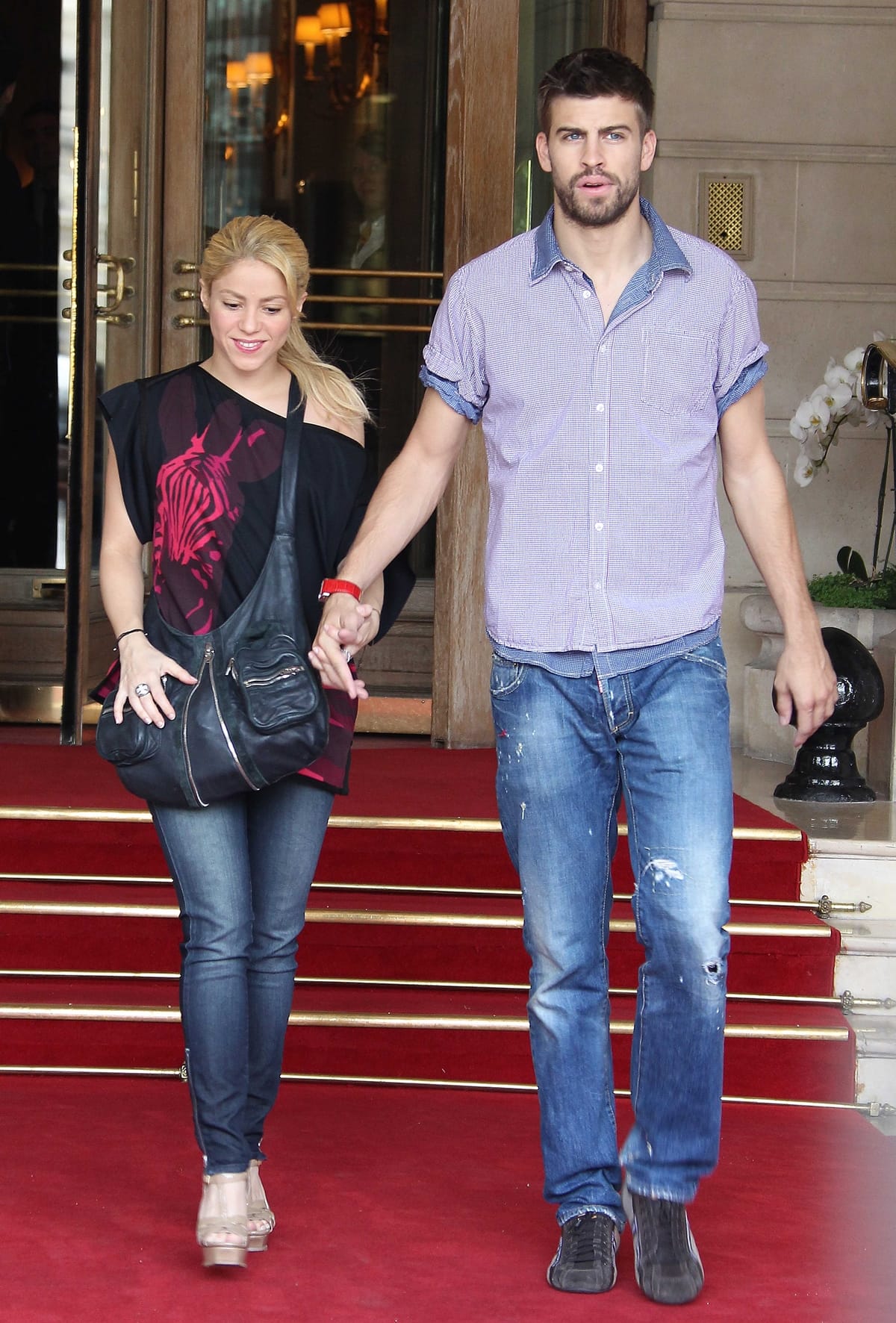 Shakira and Gerard Piqué started dating in 2011 and are the parents of two sons (Credit: INFphoto)
Spain ended up winning the 2010 World Cup, and the couple announced their relationship the next year.
Famous Family
The two made quite the pair. Both are incredibly well known within their fields.
The "Hips Don't Lie" singer got her start when she was only 13, and her first album was released in 1990. Considered one of the hottest women in the world, she has accumulated a net worth of over $300 million.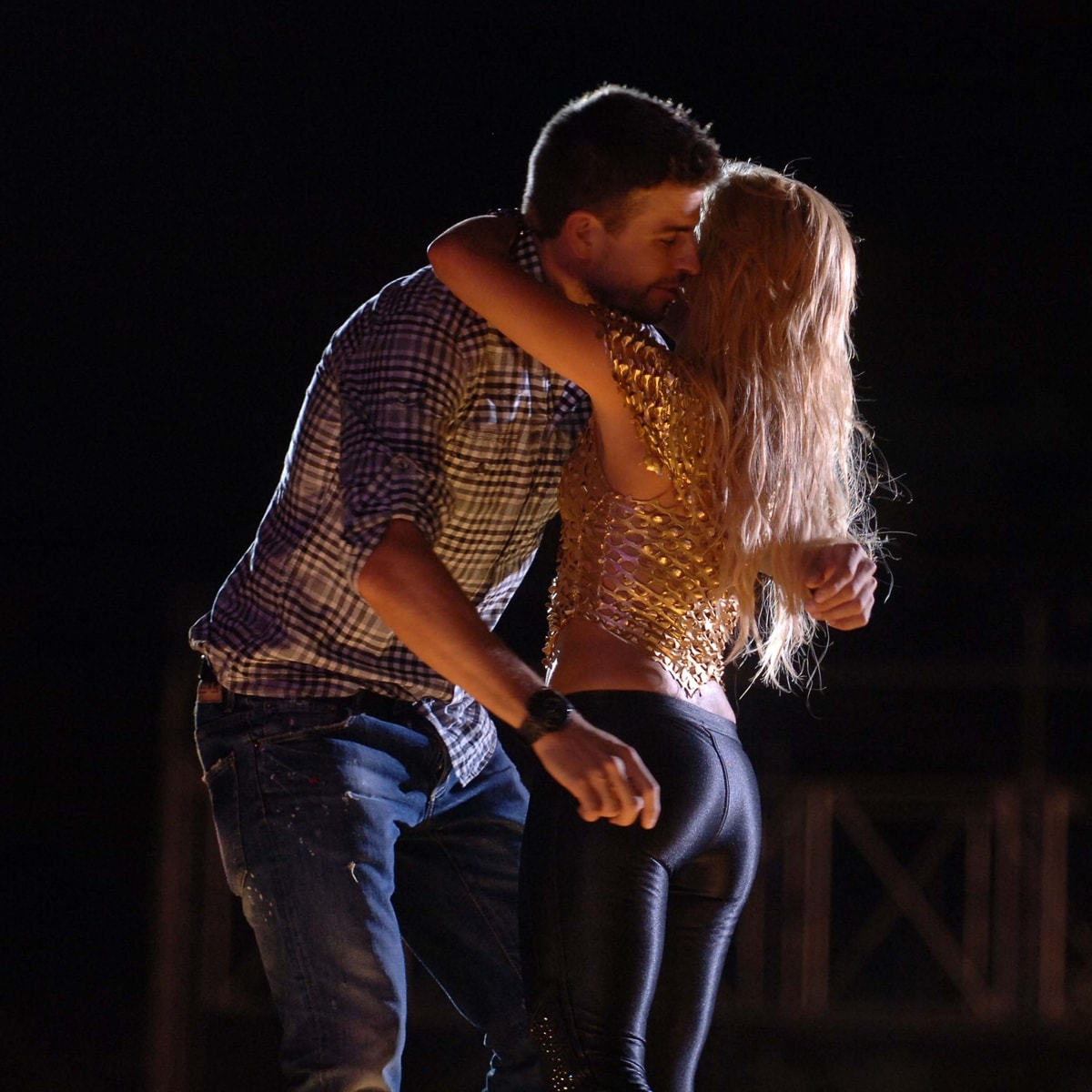 Shakira is much shorter, 10 years older, and significantly richer than Gerard Pique (Credit: INFphoto)
Piqué began playing soccer for Barcelona in 2008 and has stayed with them throughout his career. He is considered to be one of the best defenders of his generation, thanks in part to his towering 6'4" height. His net worth is an estimated $55 million.
He may be a full 14 inches taller than Shakira, but she's got him beat where it counts.
Where Are They Now?
Piqué was spotted with a blonde woman at a Swedish restaurant. The woman's identity remains a mystery, but rumors are circulating about who she could be.
Meanwhile, Shakira has been using the time apart to focus on her work. She has been sharing a series of posts promoting her show Dancing With Myself.
View this post on Instagram
No one knows what's in store for these two, but if history is any indication, it will be something great.
In May 2013, it was not possible to see that Shakira gave birth to her first child just a few months earlier. Milan Piqué Mebarak was born on January 22, 2013.
Shakira in a black leather jacket, a metallic tee, and faded boyfriend jeans (Credit: Dave Bedrosian / Future Image / WENN)
The then-36-year-old singer and 'The Voice' judge stepped out for a special red carpet event of the hit reality show in an edgy androgynous ensemble.
Shakira's rocking outfit consisted of a black leather jacket, a metallic tee, and faded boyfriend jeans. Quite a few women can pull off this kind of look, but not quite like the Colombian singer.
Shakira in a leather jacket at "The Voice" Season 4 Top 12 Event at the House of Blues on May 8, 2013, in West Hollywood (Credit: Dave Bedrosian / Future Image / WENN)