Best known for portraying Dionne Marie Davenport in the 1995 feature film Clueless and its television series of the same name, Stacey Dash seemed to be in a good month while leaving her house earlier this month. She turned 54 on January 20, 2021.
Clueless actress Stacey Dash leaves her house on January 21, 2021, in Los Angeles, California
Two years ago, she was arrested in Florida on a domestic battery charge for pushing and slapping a man across the face after they started arguing.
According to NBC News, the man had scratches on his upper left arm and Stacey Dash was taken to a jail in Land O' Lakes without further incident.
Stacey Dash shows off her size 8 (US) feet at the Jimmy Choo for H&M Collection private event in support of the Motion Picture & Television Fund on November 2, 2009, in West Hollywood, California
She starred in the 1995 American coming-of-age teen comedy film Clueless with Alicia Silverstone, Stacey Dash, Brittany Murphy, and Paul Rudd. It was released on July 19, 1995, when Stacey Dash was 28 years old.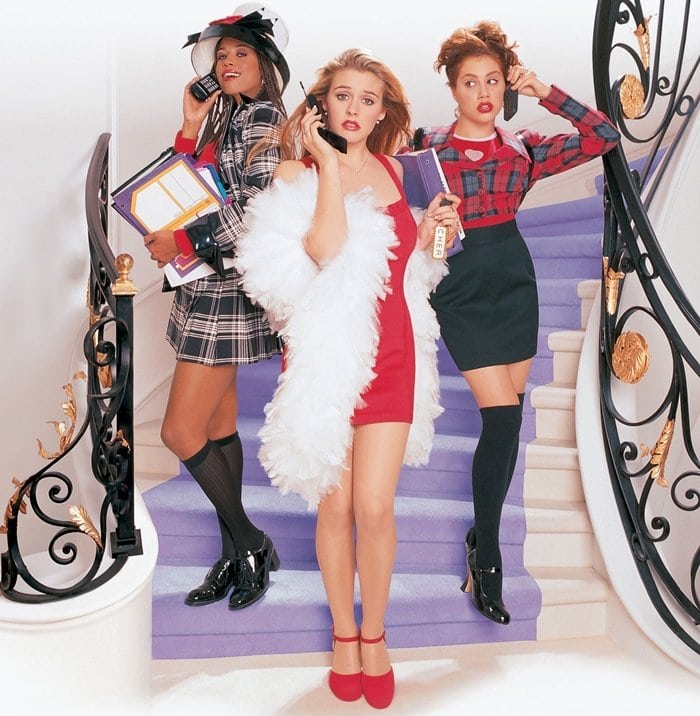 Stacey Dash (as Dionne Davenport), Alicia Silverstone (as Cher Horowitz), and Brittany Murphy (as Tai Frasier) in Clueless
"You know, you read so many scripts," Dash said in a phone interview with The Daily Beast in May 2020. "Some of them are really tedious. This one was just—I ripped through it." She connected with her character Dionne instantly. "I knew it was me. I knew I was Dionne," Dash added.
"I thought she was just a spoiled, rich brat but she had a good heart—which is what I loved about her. She was just everything. Great parents. Wealthy. Great friends. Popular. She was everything."
Filmmaker Amy Heckerling decided to cast Alicia Silverstone as Cherilyn "Cher" Horowitz after seeing Silverstone in three Aerosmith music videos. When principal photography for Clueless began on November 21, 1994, Alicia Silverstone was 18 and Stacey Dash was 27.
Alicia Silverstone was 18 when filming Clueless as Cherilyn "Cher" Horowitz
Brittany Anne Murphy-Monjack, who died in December 2009 of pneumonia at the age of 32, also had her breakthrough role as Tai Frasier in Clueless.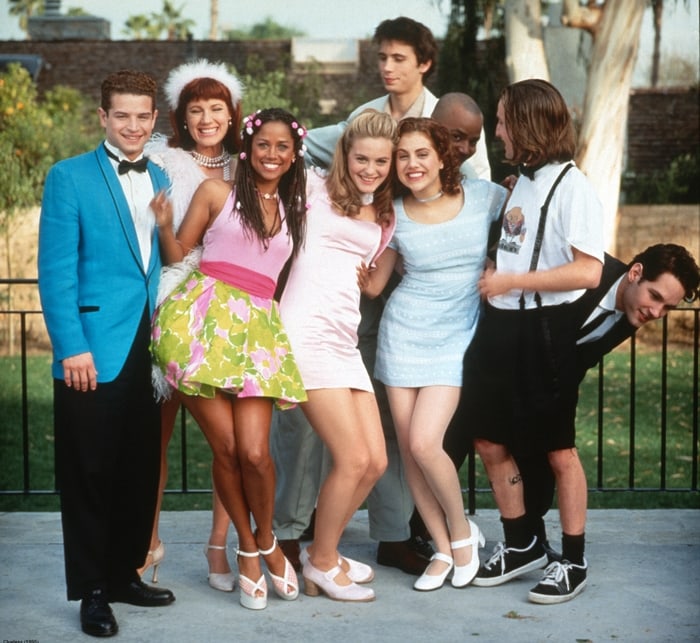 Clueless cast members Justin Walker, Elisa Donovan, Stacey Dash, Alicia Silverstone, Jeremy Sisto, Brittany Murphy, Donald Faison, Breckin Meyer, and Paul Rudd
With a modern-day setting of Beverly Hills, the film is loosely based on Jane Austen's 1815 novel Emma.
"I remembered reading Emma in college and being struck at how much it reminded me of old TV shows like Gidget," American film director Amy Heckerling told Entertainment Weekly. "There's something so basic about it."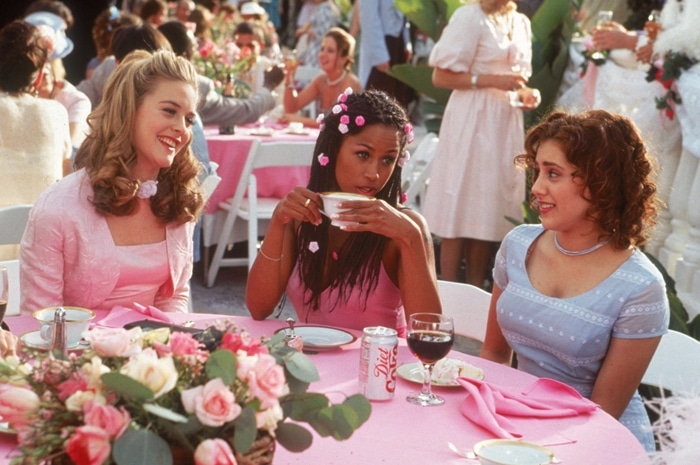 A loose adaptation of Jane Austen's 1815 novel Emma, Clueless stars Alicia Silverstone, Stacey Dash, and Brittany Murphy
21 years after the release of the movie, the 2016 CFDA Fashion Awards did not disappoint as one of the biggest fashion events of the year.
Selma Blair in an asymmetrical Christian Siriano pantsuit/dress hybrid
We saw stunning looks from Michelle Monaghan, Beyonce, and Heidi Klum to name a few. Unfortunately, Selma Blair was not on the same list. We think she was one of the worst dressed at the event.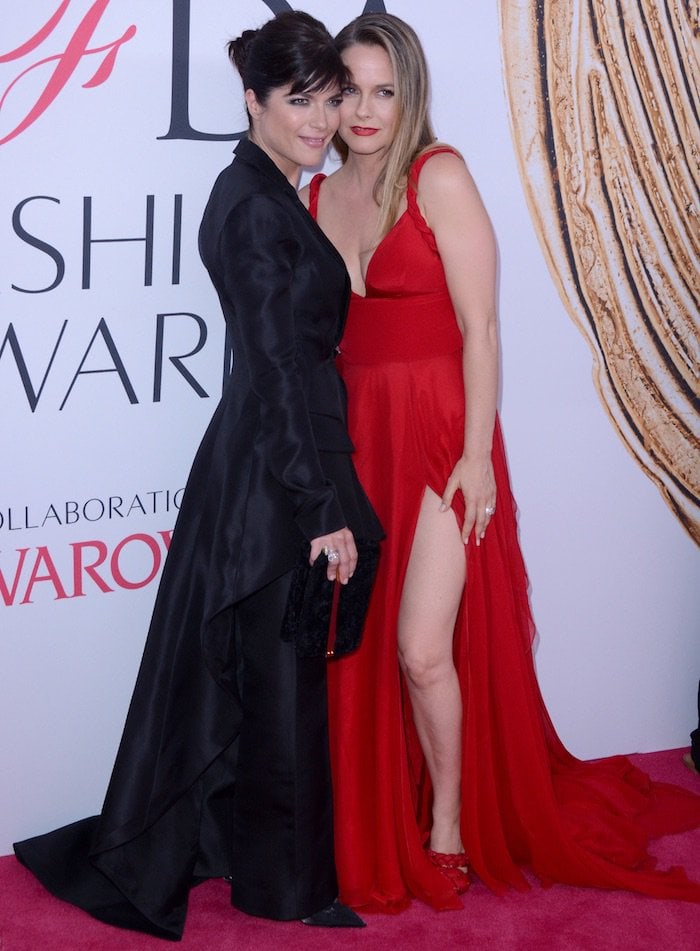 Selma Blair (L) and Alicia Silverstone attend the 2016 CFDA Fashion Awards at the Hammerstein Ballroom on June 6, 2016, in New York City
The "Cruel Intentions" star wore a weird dress-pantsuit hybrid by designer Christian Siriano.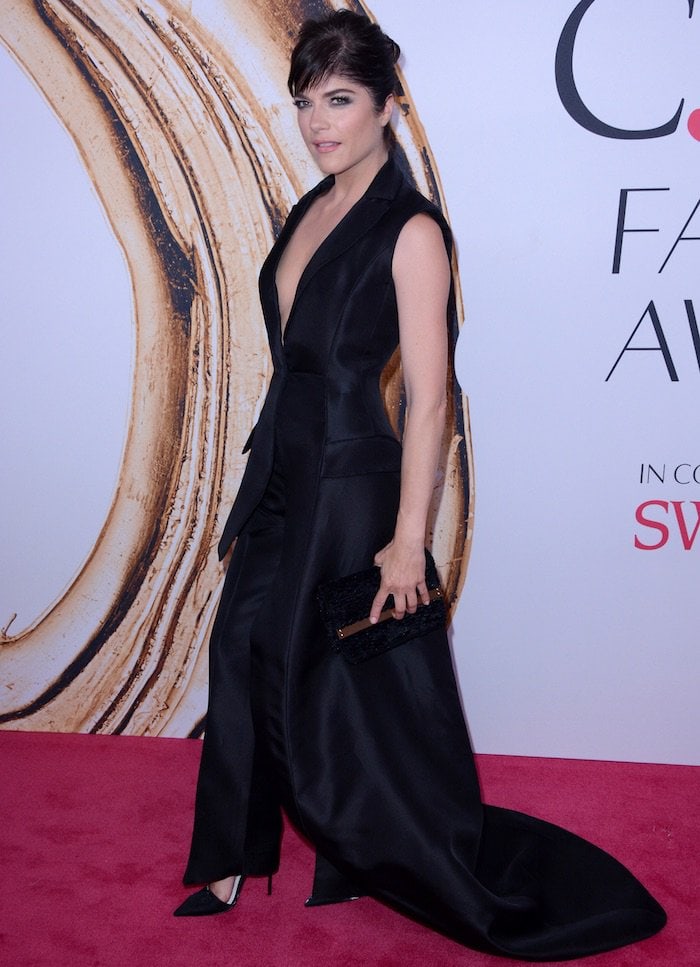 Selma Blair's black suit features a one long sleeve asymmetrical jacket
One side was a long-sleeved pantsuit, and the other side was a sleeveless dress with a train. She paired the outfit with black d'Orsay pumps.
Selma Blair shows off her size 7 (US) feet in black pumps
While we absolutely support taking risks in fashion, sometimes they just don't pay off. We loved her simple, chic D'orsay pumps though. You can get a similar pair from BCBGeneration at Nordstrom.
BCBGeneration "Tori" D'Orsay Pump, $58.77
The good news is Selma's date to the event, Alicia Silverstone, looked stunning in her Christian Siriano creation.
Alicia Silverstone and Selma Blair both wore outfits from American fashion designer Christian Siriano at the 2016 CFDA Fashion Awards
The "Excess Baggage" star wore a gorgeous red gown that featured a thigh-high slit.
Alicia Silverstone looked lovely in a red silk evening gown with a short v-neckline
She wore a pair of red sandals with large rope details in the front.
Clueless actress Alicia Silverstone portrayed Cher Andi Horowitz, a rich blonde teenager inspired by Emma Woodhouse, the protagonist of Jane Austen's 1815 novel Emma
In July 2020, Silverstone discussed her first meeting with Amy Heckerling in an interview with Vogue.
She had a strong Bronx accent that was really funny to me because I was such a California girl. I remember sitting way across from her at a table with my manager at my side. Amy loves to tell this story of me drinking from a cup with a straw because I wouldn't lift the cup up to my mouth. I had it on the table and would just bob my head up and down to get the straw. She just thought that was the cutest thing she'd ever seen which, honestly, I don't even see what's cute about it because I still do that now (laughs).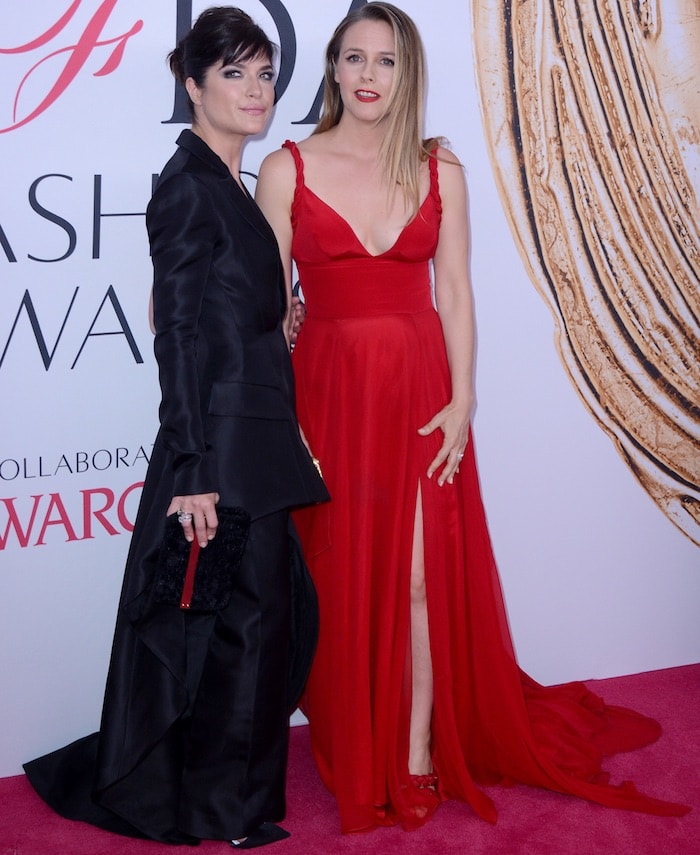 Alicia Silverstone walks the carpet with Selma Blair also in Christian Siriano at the 2016 CFDA Fashion Awards on June 6, 2016, in New York City.
This look is one we'll remember for a long time. It is reminiscent of the iconic red mini dress she wore as Cher Horowitz in "Clueless."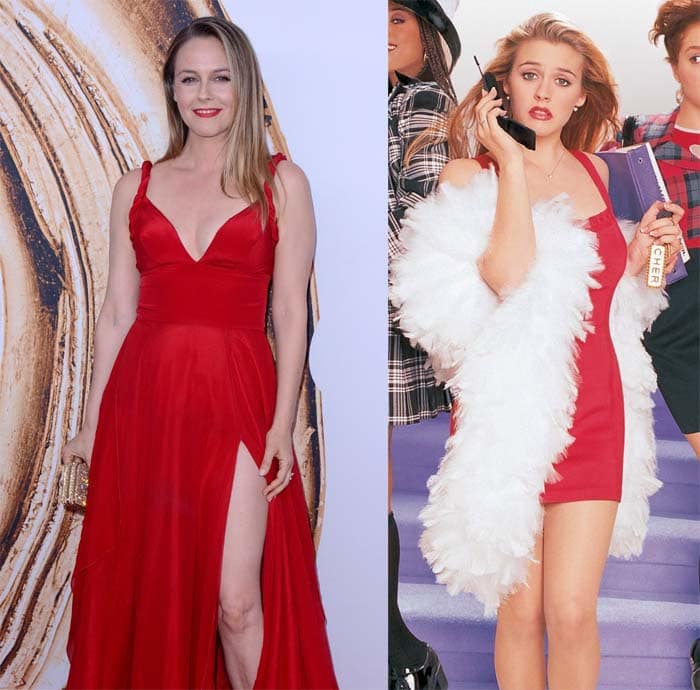 Alicia Silverstone's gown reminded us of her "Clueless" alter ego Cher Horowitz
Channel your inner Cher with this pair of red sandals from Rupert Sanderson.
Rupert Sanderson "Jewel" Suede Sandals, $595
Credit: Ivan Nikolov / WENN / Instar / Nikki Nelson