The cast and crew of the "Divergent" series are all abuzz as the final installment of the movie franchise may actually be turned into a television show. Fans across the world have expressed their distaste at this obvious money-making strategy to prolong the series, and the star of the series Shailene Woodley, who plays Tris, couldn't help but voice  her opinion.
Shailene shared her thoughts on Lionsgate's direction as she promoted her latest film "Snowden" at the 2016 Toronto International Film Festival.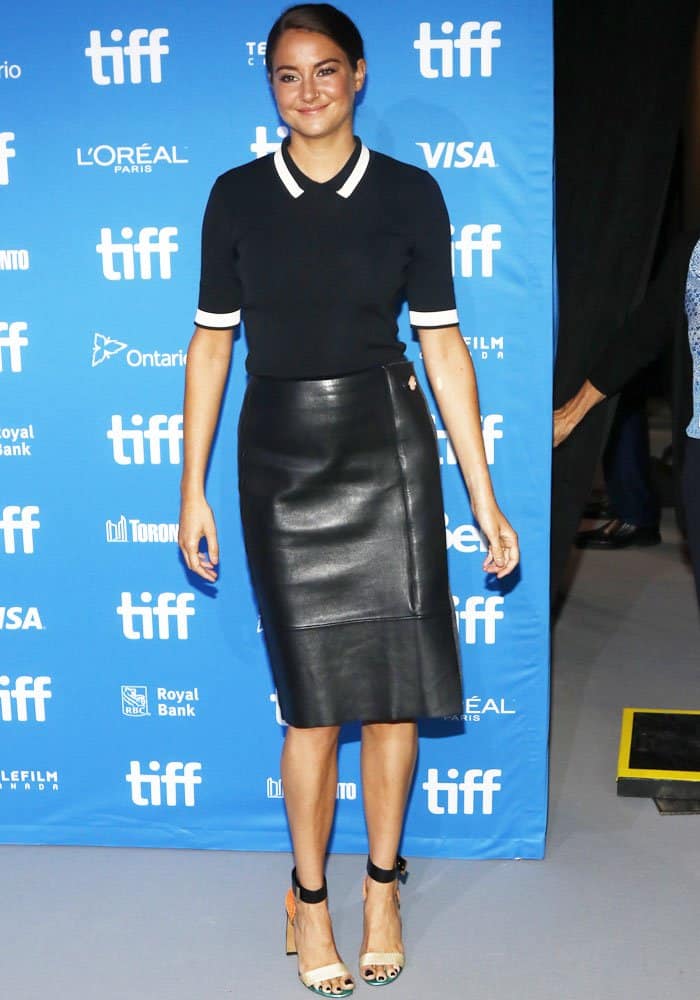 Shailene Woodley at the 41st Toronto International Film Festival photo call for "Snowden" in Canada on September 10, 2016
Shailene's press conference outfit made us yawn, to be honest. Save for her interesting Nicholas Kirkwood "Maeva" heels, the outfit was… not great. The GREY Jason Wu polo short and leather pencil skirt did nothing for her.
We don't even have anything good to say about Shailene's hair and makeup, which looks like something she would get caught in post-gym session. Did her entire glam squad just up and decide to leave her?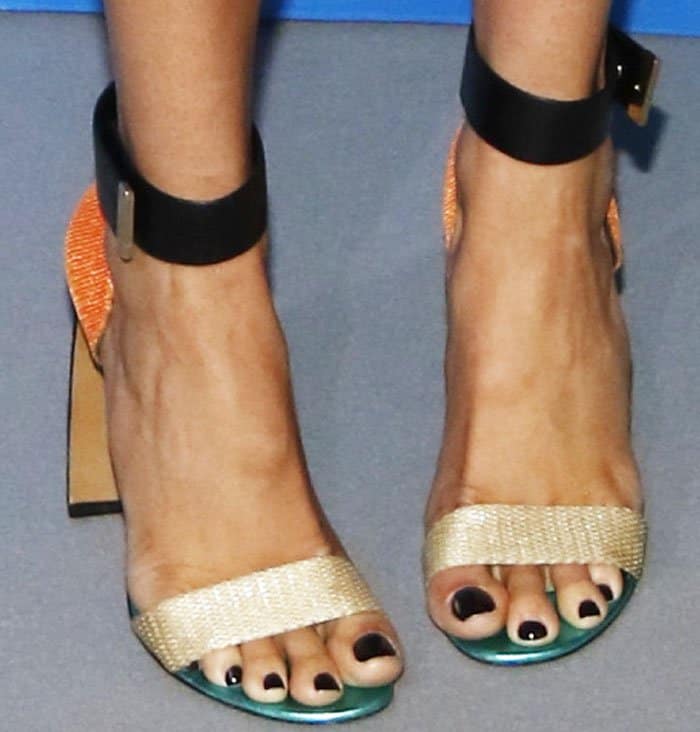 Shailene attempts to save her outfit with a pair of Nicholas Kirkwood "Maeva" sandals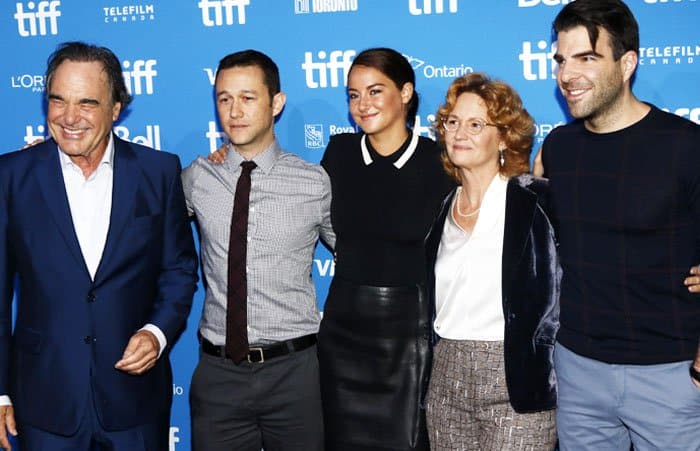 Shailene is pictured with her 'Snowden' castmates
When asked about the possibility of the fourth movie turning into a television show, Shailene clearly stated that she would have no part in it. The actress explained that she signed up to tell the story of Tris, and is hoping to "do justice" to the series by making the final feature film.
Shailene also expressed being eternally hopeful for the fourth film because she wanted to work with the cast and crew again.
Shailene's particular pair of Nicholas Kirkwood "Maeva" sandals is no longer available, but you can grab the same shoe in a different color combination at The Outnet.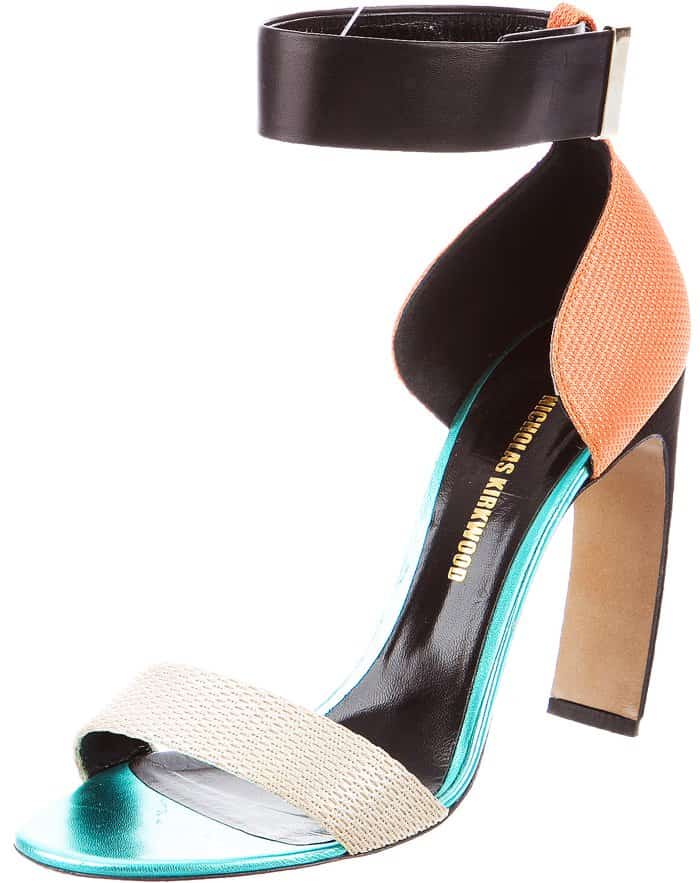 Nicholas Kirkwood Color Block Leather Sandal, £258.75 (original: £575) at The Outnet
Credit: WENN