In May 2013, the then 16-year-old Shake It Up star Zendaya Coleman had a mostly Disney fan base, but her fabulous red carpet shoe choices made us sit up and take notice.
Zendaya Coleman wears her hair up as she leaves her Manhattan hotel in New York City on May 23, 2013 (Credit: TNYF / WENN)
The teen star extended her fan base after placing second to Kellie Pickler on the sixteenth season of Dancing with the Stars.
She became famous for portraying Rocky Blue on the Disney Channel sitcom Shake It Up. Her good friend Bella Thorne starred as CeCe Jones.
Bella Thorne and Zendaya gained prominence for their roles as CeCe Jone and Rocky Blue on the Disney Channel sitcom Shake It Up (Credit: WENN)
Airing from November 7, 2010, to November 10, 2013, on Disney Channel, Zendaya Maree Stoermer Coleman was 14 and Annabella Avery Thorne was 13 when attending the series premiere.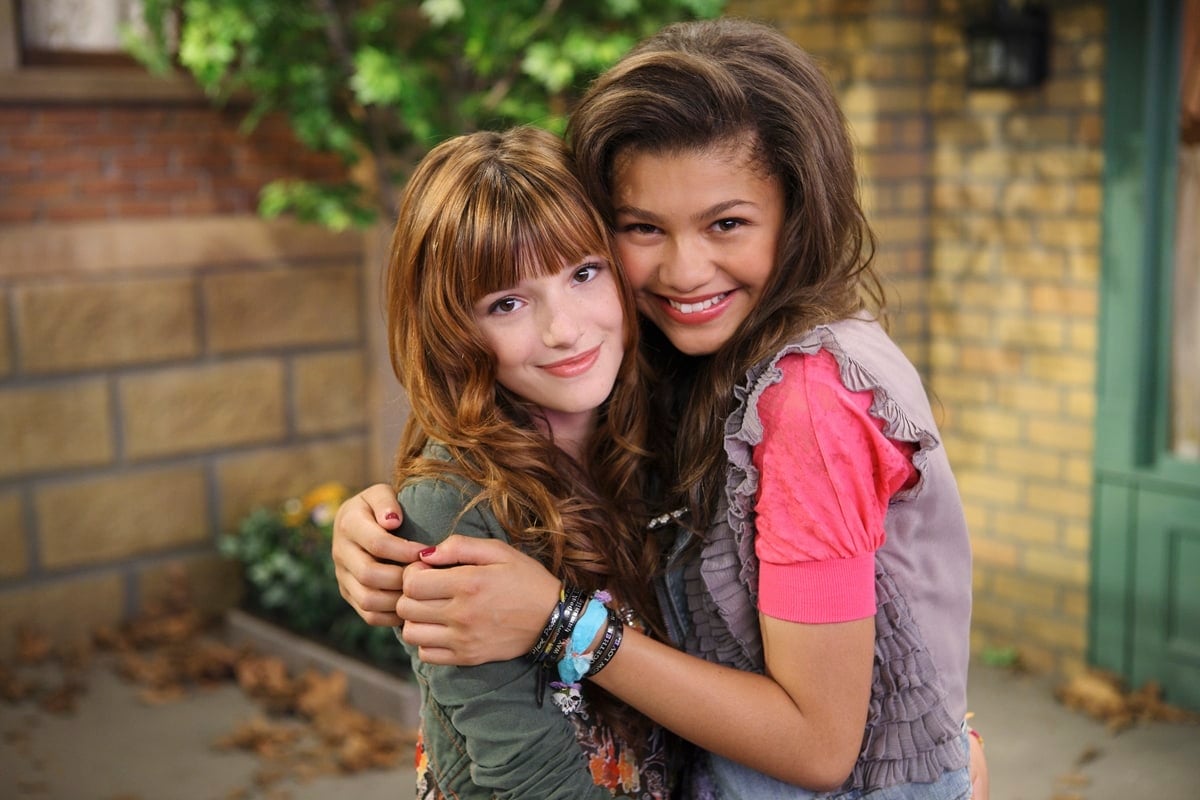 Bella Thorne as CeCe Jones and Zendaya as Rocky Blue in the American sitcom Shake It Up (Credit: Disney Channel)
Born on September 1, 1996, Zendaya turned 14 on September 1, 2010. Bella was born on October 8, 1997, and turned 13 on October 8, 2010.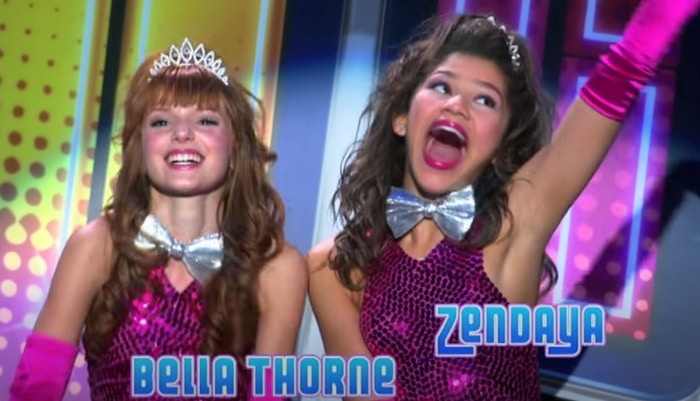 Bella Thorne and Zendaya had just turned 13 and 14 respectively when the first episode of Shake It Up aired on November 7, 2010 (Credit: Disney Channel)
Garnering 6.2 million viewers, the series premiere of Shake It Up became the highest-rated series premiere in Disney Channel's history.
Shake It Up concluded its run after its third season and was officially canceled by Disney Channel on July 25, 2013.
Zendaya wears a marigold-hued belted Prada dress while out in Manhattan (Credit: TNYF / WENN)
With her relaxed cool-girl style, Zendaya was easily catching the attention of the paparazzi.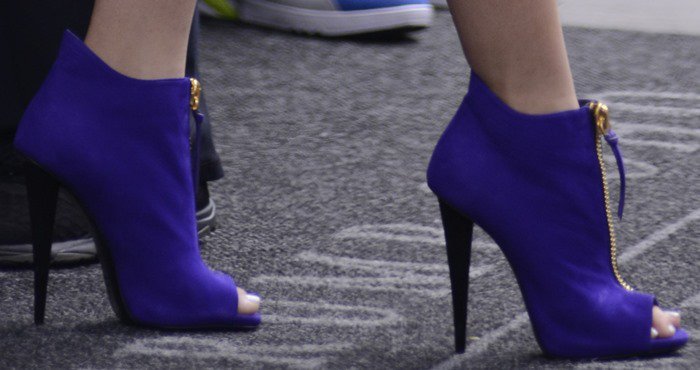 Zendaya's feet in purple Giuseppe Zanotti peep-toes (Credit: TNYF / WENN)
Take, for example, this yellow-and-purple outfit she was seen in as she exited her Manhattan hotel. We love the mix of bright colors.
How do you feel about her marigold belted Prada swing dress and massive top knot?
Zendaya's feet in purple zippered Giuseppe Zanotti peep-toes (Credit: TNYF / WENN)
Earlier the same day, Zendaya tweeted this edited picture of her wearing a less brightly colored but just as cute outfit:
Via Zendaya's Twitter, captioned: "NY look #1 by @luxurylaw @donnakaranDKNY (I got them editing skills)" (Credit: Zendaya's Instagram)
Credit goes to Zendaya's stylist, Law Roach, for these fierce New York looks. Of course, some credit also goes to Zendaya for actually running around NYC in the sky-high heels her stylist picked for her!
Available at Farfetch, the gold-zipped purple booties are these heels from the shoe-lust-inducing Giuseppe Zanotti Fall 2013 collection that we've also spotted on Nicki Minaj.
Giuseppe Zanotti Design Zipped Peep Toe Booties, $895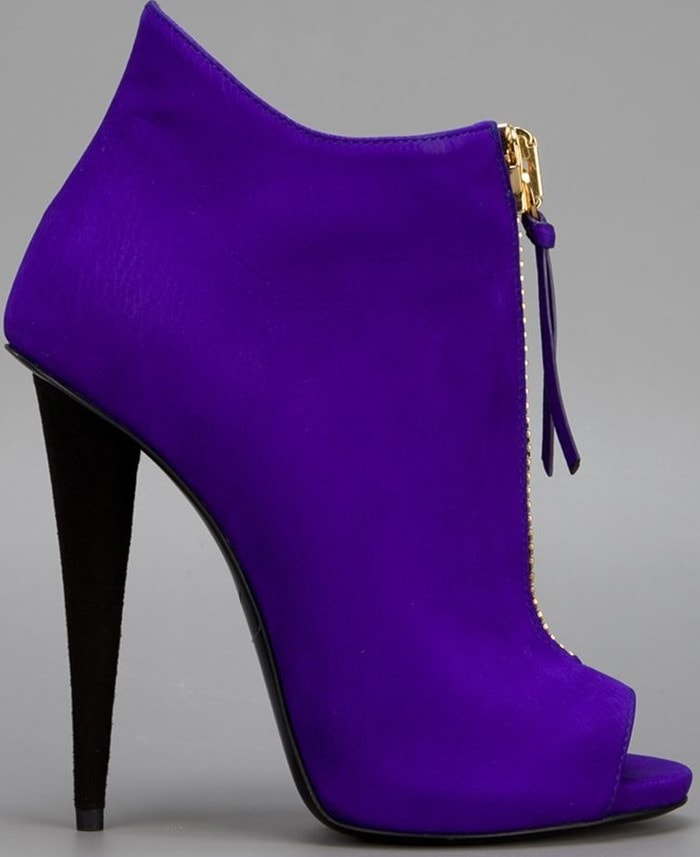 The shoes she's wearing in the picture she tweeted are these sporty DKNY heels.
DKNY Runway Pulse High Top Platform Pumps, $381.53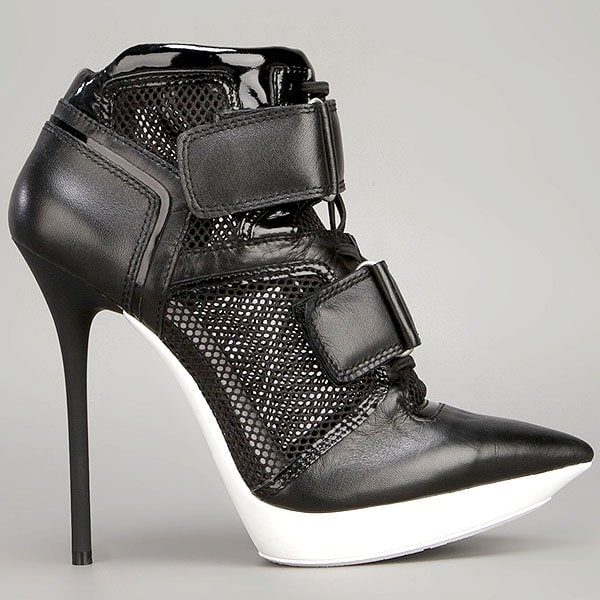 At the rate she's going, Zendaya is set to be one of our blog's future top featured celebrities. Aside from having great taste in footwear, this girl can also really dance!