Check out this stylish designer desktop tape dispenser for the shoe lover in you.
It is available in four great colors on Amazon and will undoubtedly be a hit and conversation piece in your office.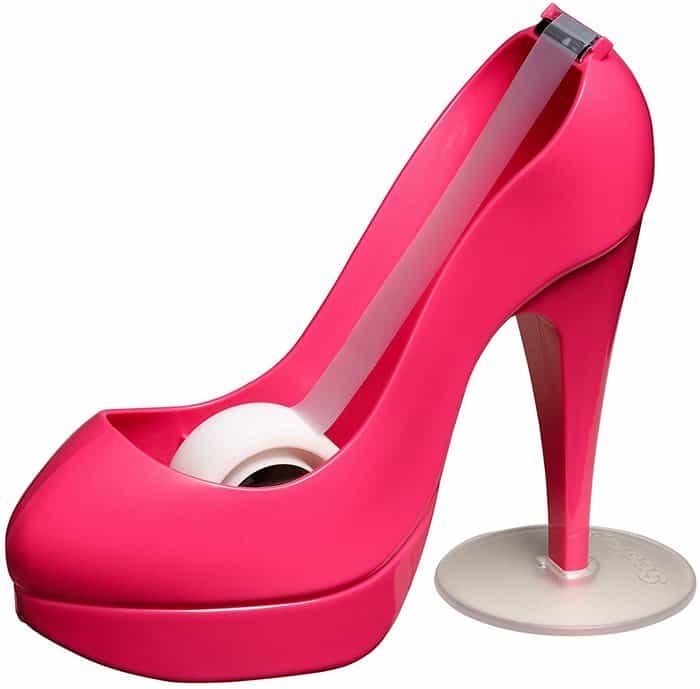 Pink Shoe Dispenser With Scotch Magic Tape, $10.14 – $22.57
The reviews of this high heeled tape dispenser are all really positive. Just read the following examples from Eva, S. Carlson, and Rene:
I bought this for my boss as a Christmas gift because she has a pair of shoes just like this. Everyone had a good laugh over this, and that is what this is for. I don't even know if the tape works. Buy this item in the spirit it was created in.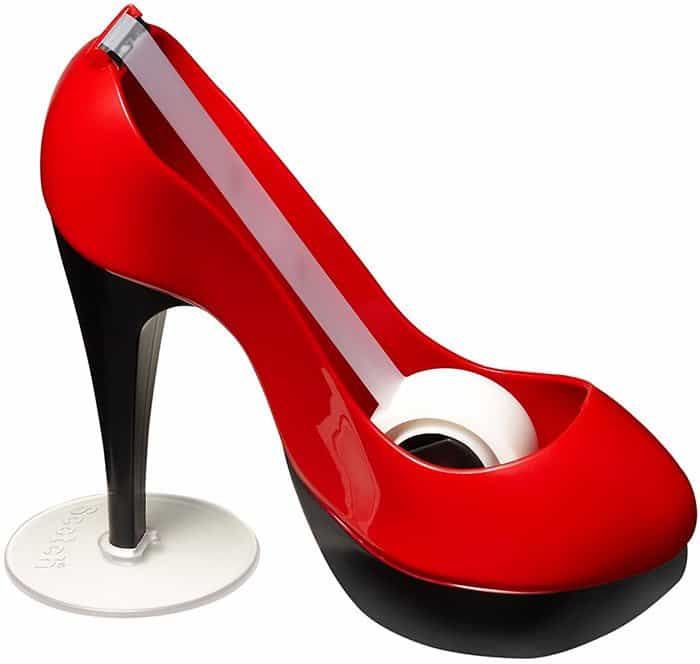 Red Shoe Dispenser With Scotch Magic Tape
I bought this as a stocking stuffer for my wife (who obviously has a thing for shoes). She promptly took it to work where it became a conversation piece for the office, as well as a pretty decent tape dispenser.
Zebra Print Shoe Dispenser With Scotch Magic Tape
Love this tape dispenser, goes perfect with my zebra decoration theme in my computer room and on my desk.

Just don't let your little ones get a hold of it, it's not sturdy enough to walk on lol though they might try! I want a real pair of shoes like this!
Black Shoe Dispenser With Scotch Magic Tape