A number of celebrities gathered at the Grosvenor House Hotel in London on March 12 for the Television and Radio Industries Club (TRIC) Awards 2013.
Beautiful actresses dressed their best, and we spotted some of them wearing really interesting shoes and toting hot handbags. Most of these celebs wore bright-colored shoes and several crystal-embellished heels also caught my attention.
Check them out below, and tell us who wore the hottest heels. We're hoping you can help us identify some of the shoes as well.
Trixie Franklin in Orange Suede Pumps
Trixie Franklin at the TRIC Awards 2013 held at the Grosvenor House Hotel in London, England, on March 12, 2013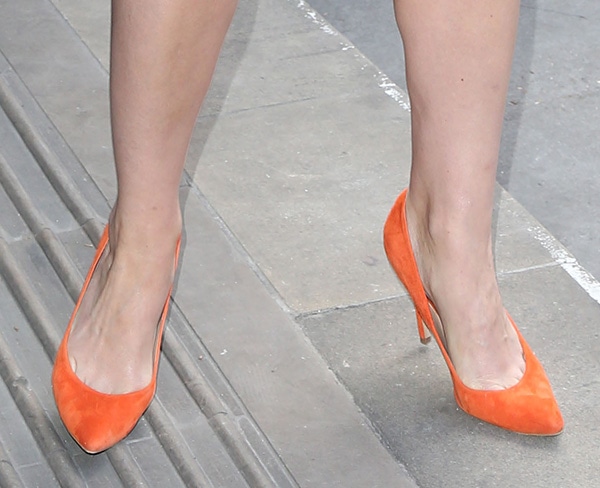 Trixie Franklin shows off her feet in orange suede pumps
Natalie Gumede in Blue Suede Pumps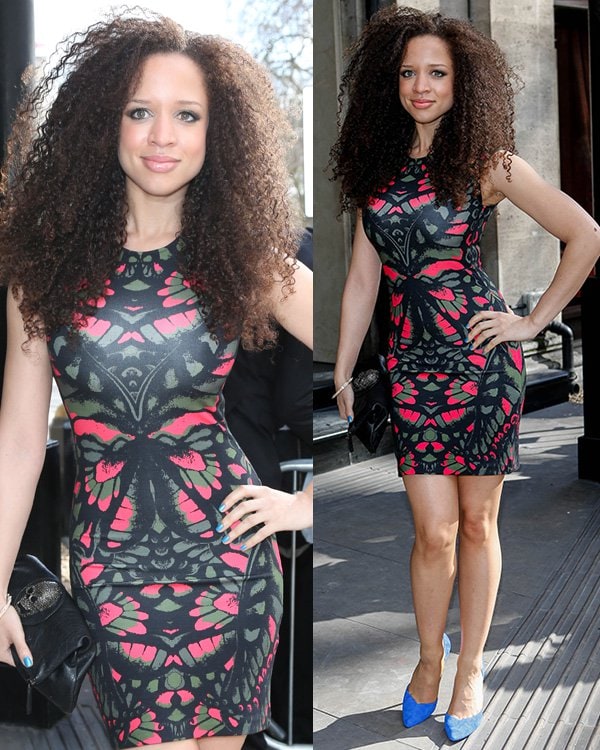 Natalie Gumede at the TRIC Awards 2013 held at the Grosvenor House Hotel in London, England, on March 12, 2013
Natalie Gumede shows off her feet in blue suede pumps
Georgia May Foote in Carvela April Platform Court Shoes
Georgia May Foote at the TRIC Awards 2013 held at the Grosvenor House Hotel in London, England, on March 12, 2013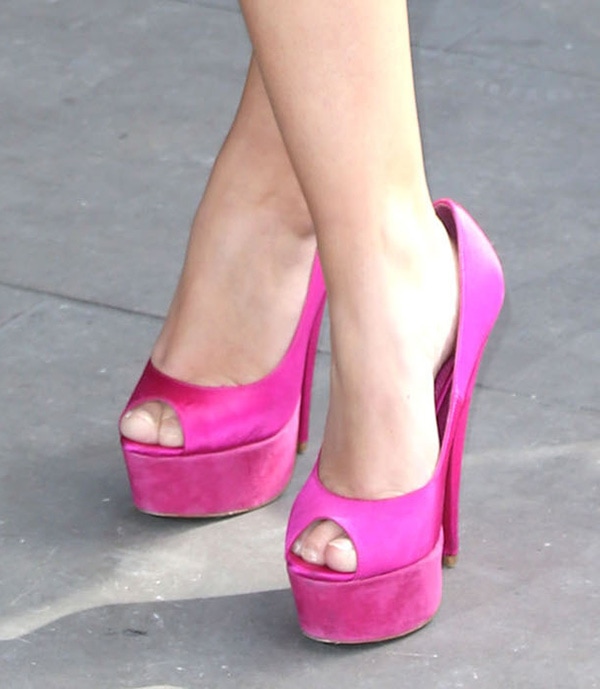 Georgia May Foote shows off her feet in Carvela 'April' platform court shoes
Lucy Dixon in Red Suede Ruffle Sandals
Lucy Dixon at the TRIC Awards 2013 held at the Grosvenor House Hotel in London, England, on March 12, 2013
Lucy Dixon shows off her sexy feet in red suede ruffle sandals
Lizzie Cundy in Silver Spike-Embellished Pumps
Lizzie Cundy at the TRIC Awards 2013 held at the Grosvenor House Hotel in London, England, on March 12, 2013
Lizzie Cundy shows off her hot feet in silver spike-embellished pumps
Laura Whitmore in White High-Heeled Sandals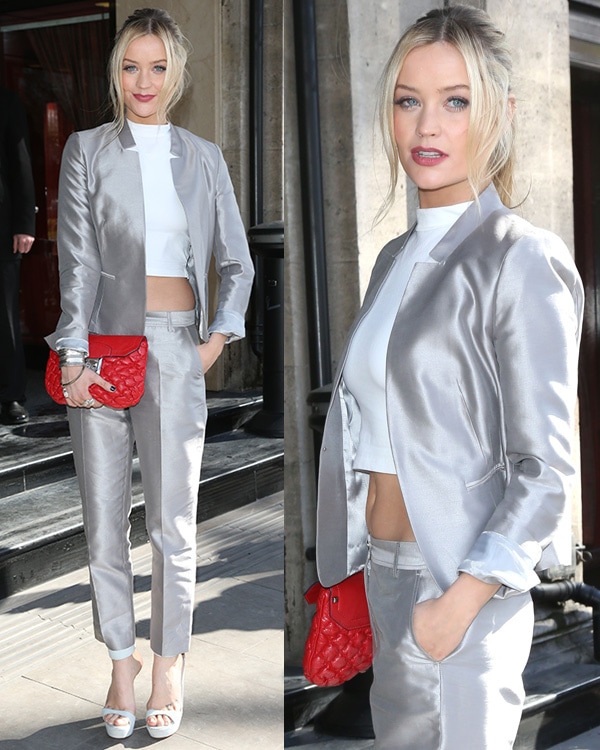 Laura Whitmore at the TRIC Awards 2013 held at the Grosvenor House Hotel in London, England, on March 12, 2013
Laura Whitmore shows off her perfect feet in white high-heeled sandals
Nazaneen Ghaffar in Black Slingbacks with Contrast Trimming and Heels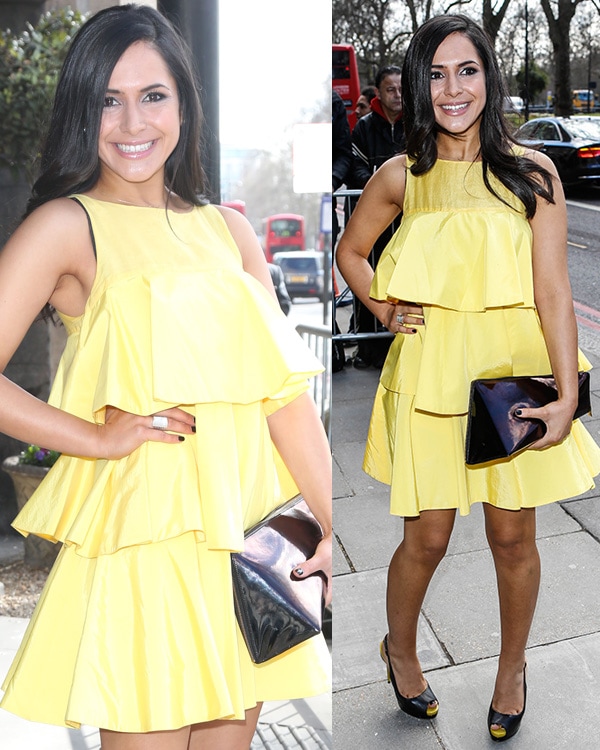 Nazaneen Ghaffar at The TRIC Awards 2013 held at the Grosvenor House Hotel in London, England, on March 12, 2013
Nazaneen Ghaffar reveals toe cleavage in black slingbacks with contrast trimming and heels
Dani Harmer in Jeffrey Campbell Foxy Platform Sandals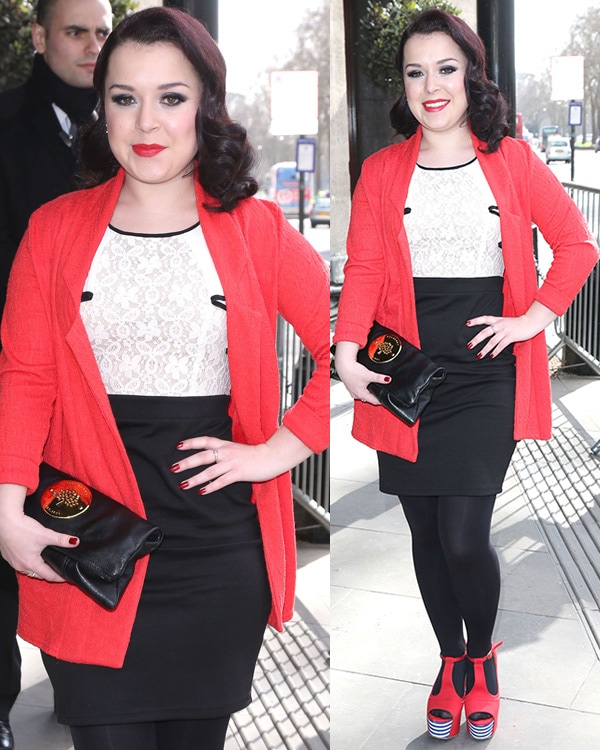 Dani Harmer at the TRIC Awards 2013 held at the Grosvenor House Hotel in London, England, on March 12, 2013
Dani Harmer rocks Jeffrey Campbell 'Foxy' platform sandals
Jeffrey Campbell Foxy Heel Platform Red Canvas Stripe, £105 at Amazon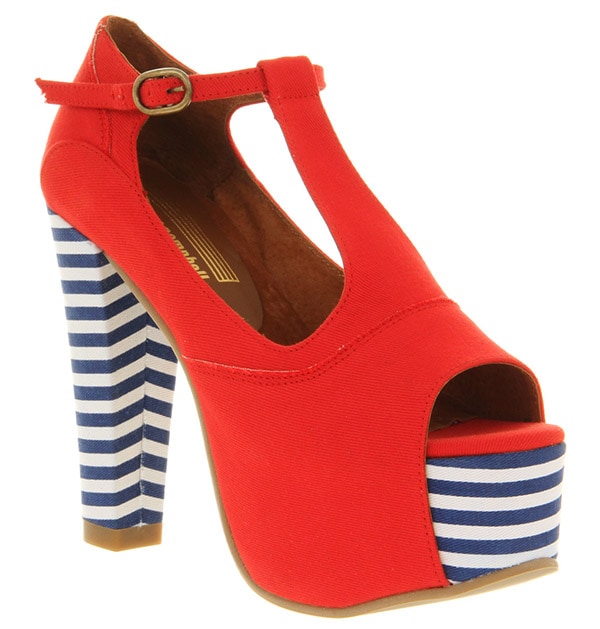 Helen Flanagan in Charlotte Olympia Paris Platform Sandals
Helen Flanagan at the TRIC Awards 2013 held at the Grosvenor House Hotel in London, England, on March 12, 2013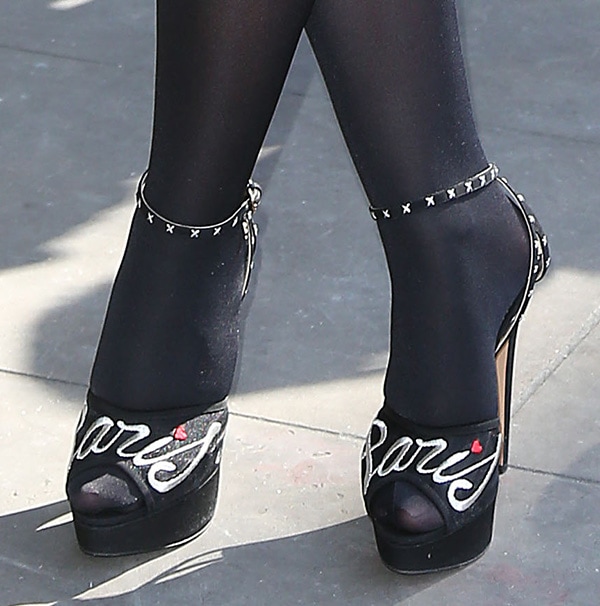 Helen Flanagan in black stockings and Charlotte Olympia 'Paris' platform sandals
Charlotte Olympia 'Paris' Sandals, $1,095 at Farfetch
Jessica Wright in Glittery Peep-Toe Pumps
Jessica Wright at the TRIC Awards 2013 held at the Grosvenor House Hotel in London, England, on March 12, 2013
Jessica Wright shows off her feet in glittery peep-toe pumps
Credit: Lia Toby / WENN