Sia also attended the Marquee Dayclub's Season Preview event hosted by clunky-clogs-clad Kourtney Kardashian in Las, Nevada, on Saturday. Though Sia's face isn't a mystery anymore, she apparently felt like hiding it behind a bluntly cut blond wig again that day. The "Chandelier" singer has said before that she hides her face because she neither want to be famous nor does she want to be critiqued about the way she looks on the internet.
Making sure that her entire face stays hidden, Sia also shaded her head with a wide-brimmed maroon hat. With no distinguishing features on her all-white Atea Oceanie blazer and ankle-length pants, our eyes had nowhere else to go but the fabulous fire-engine-red strappy pumps on Sia's feet. Not that we're complaining; fab shoes always deserve 100% of our attention!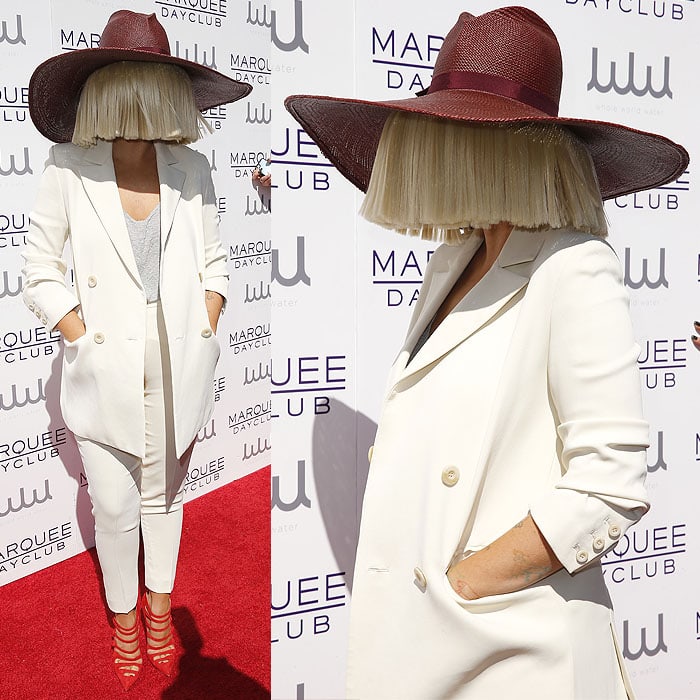 Sia attending the Marquee Dayclub Season Preview hosted by Kourtney Kardashian in Las Vegas, Nevada, on March 21, 2015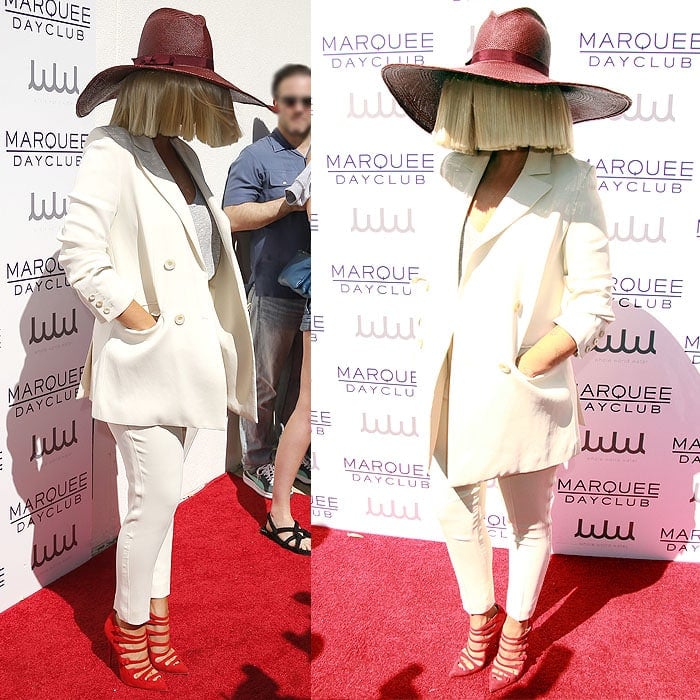 Sia wearing a white blazer and matching ankle-length pants by Atea Oceanie
A gust of wind threatening to show Sia's hidden face
Sia hiding her face behind a bluntly cut blond wig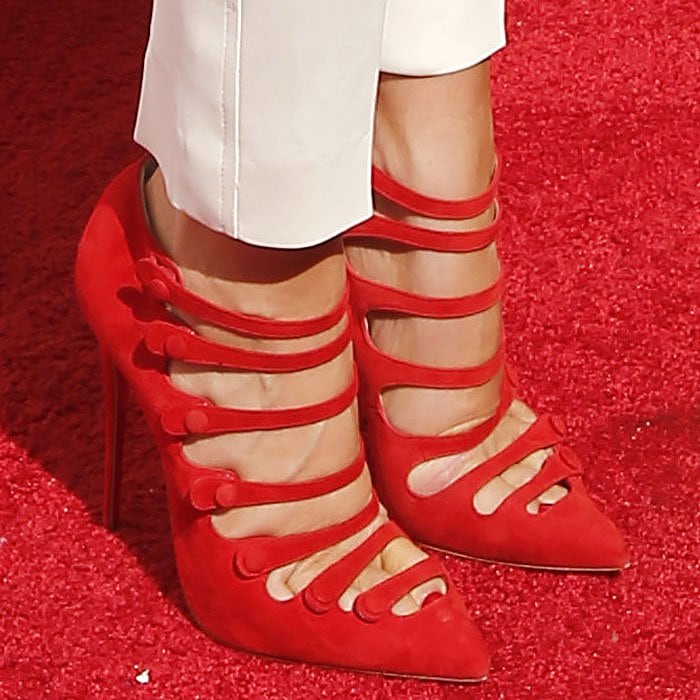 Quarter view of Sia's Christian Louboutin "Viennana" strappy pumps in red suede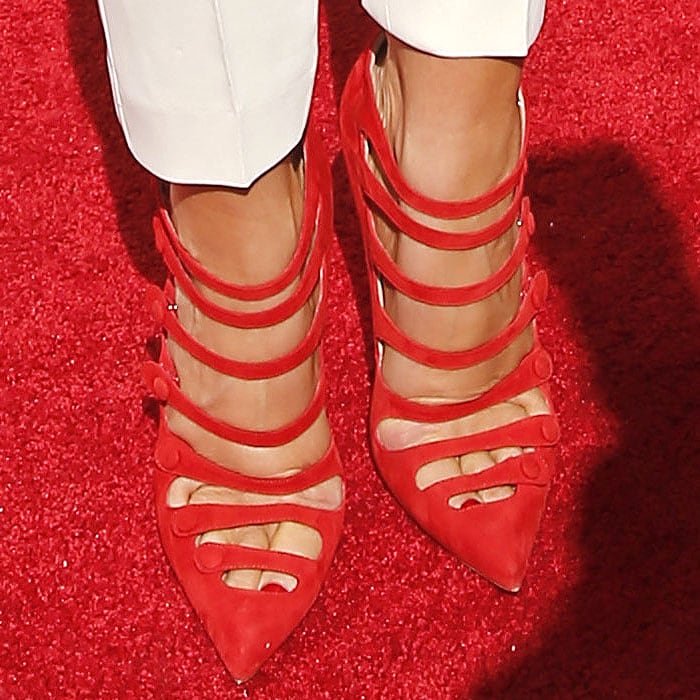 Sia's red nail polish matching her red suede Louboutin pumps
Sia's strappy shoes are the Christian Louboutin "Viennana" pumps. Other celebrities previously spotted wearing these shoes include Jennifer Lopez on The Tonight Show Starring Jimmy Fallon and January Jones at the 2014 Emmys. A black leather version of the shoes are currently on sale at Bluefly.
Christian Louboutin "Viennana" Buttoned Strappy Pumps (sold out; a black leather version on sale at Bluefly)
Credit: DJDM/Judy Eddy/WENN.com