Emily Blunt isn't one to love being the center of attention, stating that it was a common trait for British people to shy away from the spotlight. However, with her performance in her latest film Sicario, it is clear that the actress will just have to learn to put up with it.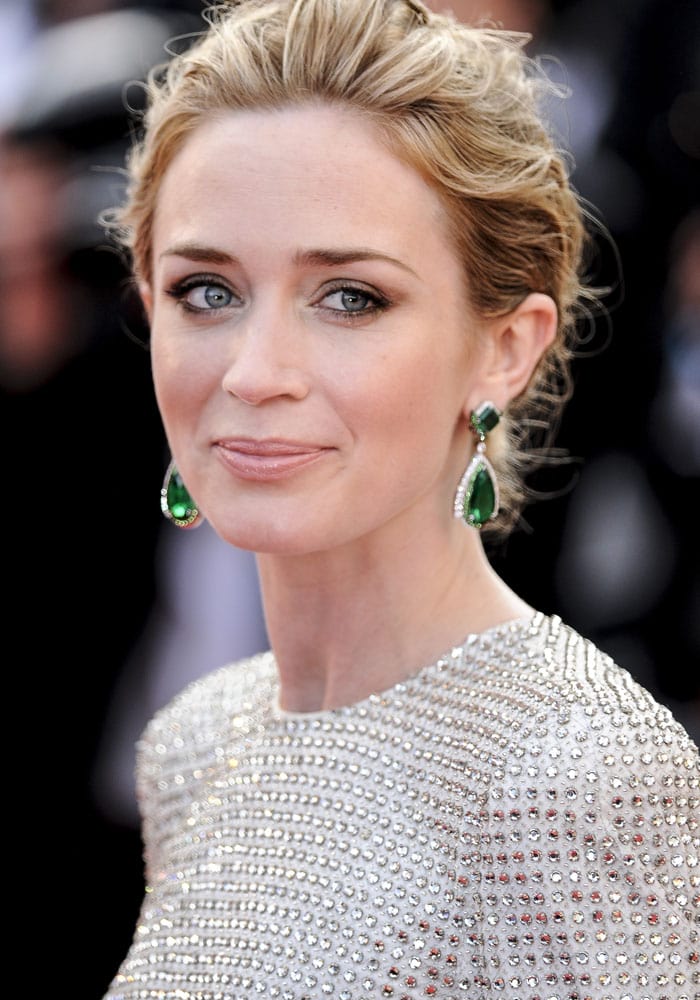 Emily Blunt's emerald Anna Hu Haute Joaillerie earrings
After garnering fame for more effeminate roles such as her feisty character in The Devil Wears Prada, the 32-year-old has recently been making a transition to tougher roles such as her recent project with Tom Cruise, Edge of Tomorrow.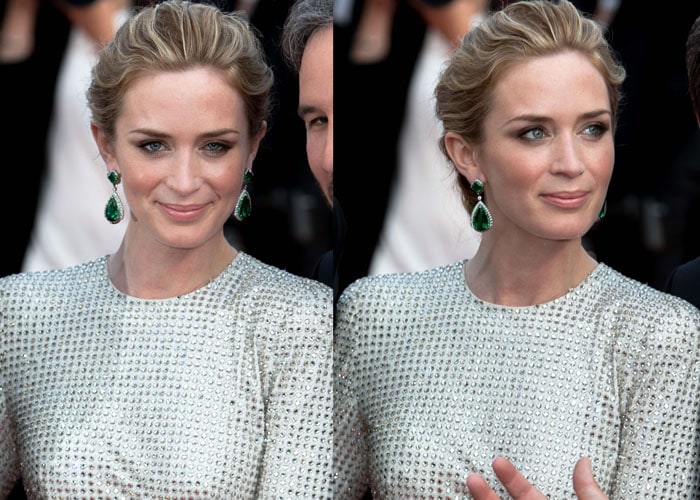 Emily Blunt rocked a long-sleeve Stella McCartney gown
The rather introverted actress, however, did not hold back on her bluntness (pun intended) when she commented on how disappointed she was on Cannes' no-flats policy, which turned away numerous women who weren't in heels from entering the film festival.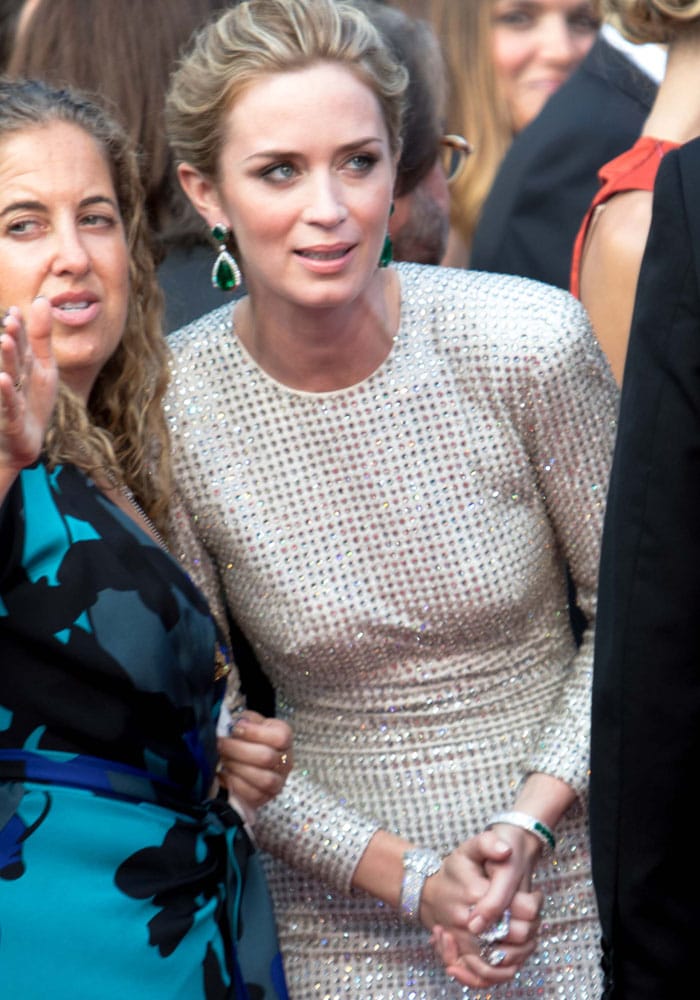 Emily Blunt accessorized with a variety of jewelry by New York-based Taiwanese high jewelry artist Anna Hu
The British beauty commented that she herself would prefer to be in Converse sneakers, but we are thankful that she continues to hit the red carpets in one pair of amazing heels after another.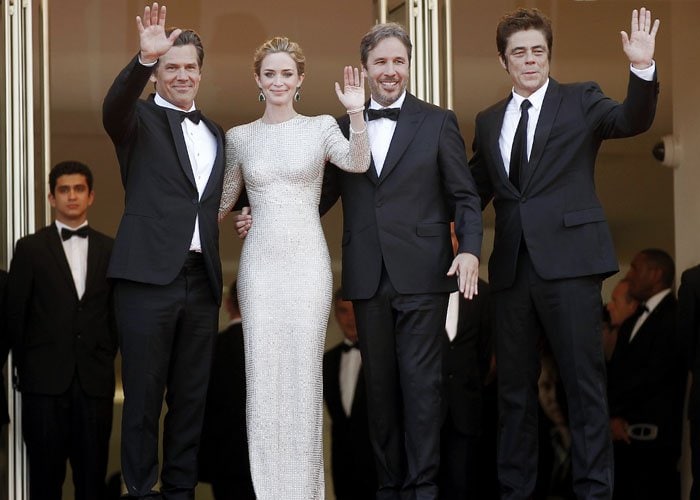 Actors Josh Brolin, Emily Blunt, director Denis Villeneuve and actor Benicio Del Toro attend the "Sicario" premiere during the 68th annual Cannes Film Festival on May 19, 2015, in Cannes, France
Emily Blunt showed off her flattering Stella McCartney gown on the red carpet
Emily Blunt's sexy feet in custom Casadei sandals
In addition to modern art deco earrings in emerald from Anna Hu Haute Joaillerie, she wore an Ellington bangle in emerald, a Wallis Simpson bracelet, and a Duchess Hibiscus ring from the same jewelry designer.
Emily Blunt having fun on the red carpet at the Sicario premiere in Cannes
We reckon her Casadei silver split heels were custom made for her dress, but do check out the nude and black version available for the rest of us non-celebrities at Farfetch and Casadei.
Casadei Split Heel Overlay Sandals, $730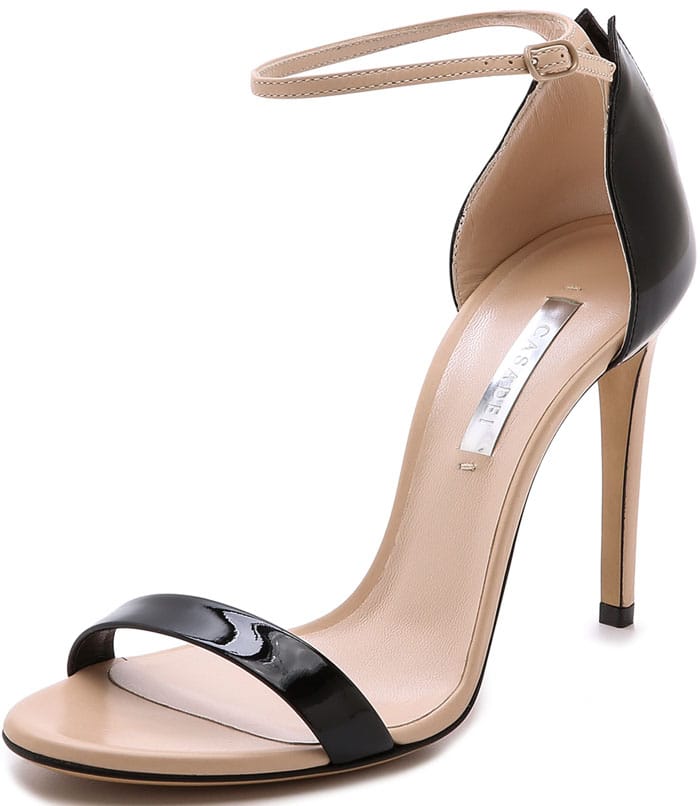 Credit: KIKA / Dave Bedrosian / Future Image / WENN