Sienna Miller has a tomboyish street style, but there was nary a trace of that on her when she attended Vanity Fair's Tribeca Film Festival party last Tuesday night.
Sienna was a total lady in her Topshop floral mini dress with a '50s-style boat neckline and a flattering fit-and-flare silhouette. She styled her look with a pretty pink lippie and a half ponytail delicately poufed at the back. Dainty black satin pumps served as her outfit's finishing touch.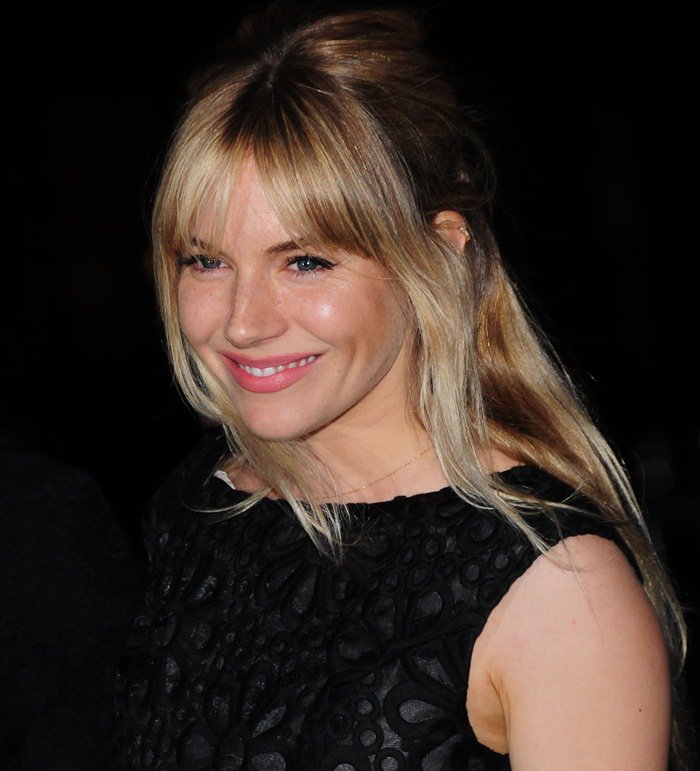 Sienna Miller at the Vanity Fair Party held during the 2013 Tribeca Film Festival in New York City on April 16, 2013
We've zoomed in on them, image-searched them, and mock-shopped for them online, but we still could not get a name on Sienna Miller's pumps. So, we're turning to you, Your Next Shoes readers, for help. Help us ID Sienna Miller's jeweled black satin pumps!
The closest we've come to them so far are the following three loafer pumps with similar tongue extension details. They're still nothing like the gemstone-embellished style of Sienna Miller's pumps though, and that makes us want to find out who they're by even more.
Bordello by Pleaser "Trixie-04" Pumps, $19.00 – $64.95
Free People "Clara" Stud Heels, $138
Please leave us a comment if you've got an ID on these pumps!
Credit: Ivan Nikolov/WENN/Dan Jackman/David Bodrick/DMBJ