British celebrities got all dressed up for the 2013 Arqiva British Academy Television Awards yesterday, only for gloomy weather literally rain on their glamorous looks.
Some got their dresses wet; others saw their hairdos — which we're sure they spent hours on — frizz up and fall flat. Some were able to escape the rain by shielding themselves with the umbrellas provided, a smart and well-planned move on the part of the event's sponsor.
Still, there was one thing that couldn't be prevented from getting wet, and that was the exposed red carpet. And you know what a wet red carpet means: squishy steps, wet dress hems, and, worst, wet expensive designer shoes.
Sienna Miller was among those at the 2013 TV BAFTAs to experience "wet shoe disaster." We think she was one of those who had it the worst because her shoes are not only made of difficult-to-care-for calf hair, but also brand new, yet-to-be-released Christian Louboutin Fall 2013 pumps.

Warning to hardcore shoe lovers before scrolling down: these pictures of damaged Louboutins are going to be hard to look at!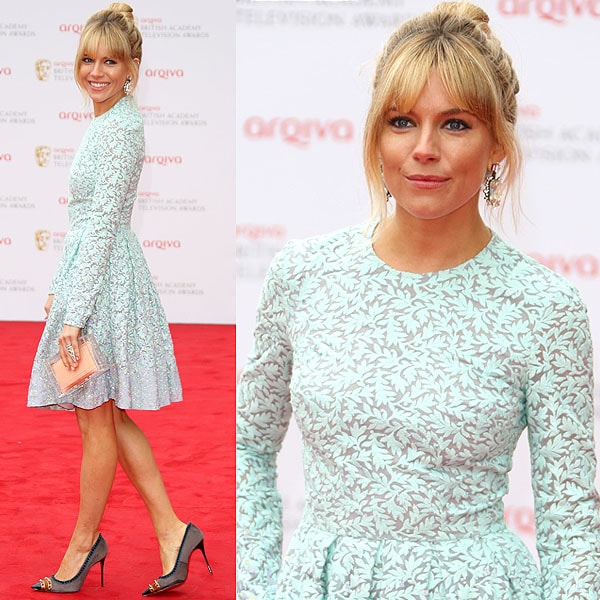 Sienna Miller arriving at the 2013 Arqiva British Academy Television Awards held at the Royal Festival Hall in London, England on May 12, 2013
The tips and sides of Sienna Miller's shoes showing damage from getting wet
If that was painful, let this picture of Sienna Miller's Christian Louboutin "Malabar Hill" pumps in their pristine condition erase your memory of the damaged shoes: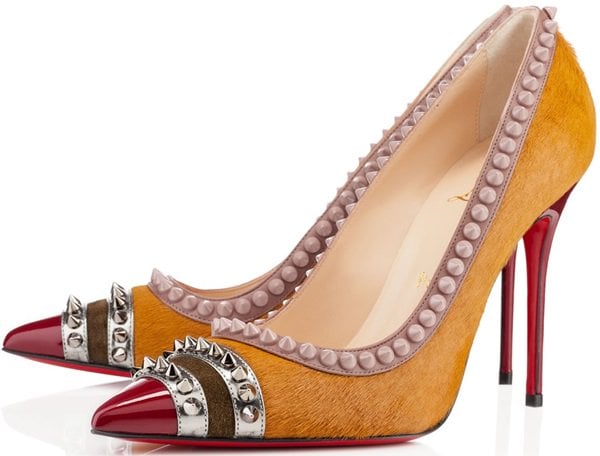 Christian Louboutin "Malabar Hill" Pumps
Has anyone got any tips on how to resurrect calf hair shoes that have gotten wet? Looks like Sienna Miller is going to need them.
Expect the Christian Louboutin Malabar Hill pumps and the rest of the Louboutin Fall 2013 collection to drop at retailers like Neiman Marcus and Saks Fifth Avenue before the end of the summer!
Credit: Lia Toby/Daniel Deme/WENN