On a scale of 1-10, how will you rate Sienna Miller's outfit for a stroll with boyfriend Tom Sturridge on the streets of New York? I'm giving this look a ten!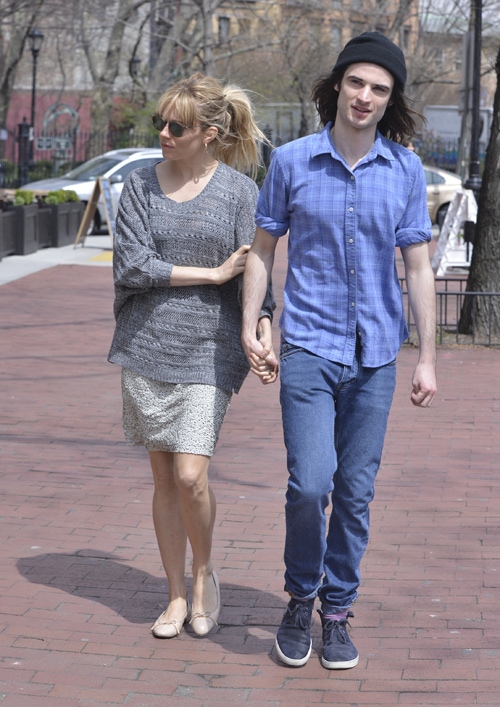 Sienna Miller and her boyfriend Tom Sturridge on a date in SoHo, New York City, on April 15, 2013
The new mom looked effortlessly fabulous in a knitted top with batwing sleeves and a sequin-adorned skirt.
Sienna Miller flaunted her legs in a knitted top paired with a sequin-adorned skirt
Sienna Miller, despite her occasional misses with grunge 90's looks, has always been impeccably dressed in my eyes. She goes for comfort but she doesn't fail to inject her own personal style in her ensembles.
This outfit is a good example. She dressed lightly for the unseasonably warm New York weather with minimal accessories. She only had on her cat-eye sunnies, gold hoops and nude bow-adorned flats. Not even a bag in sight!
It's adorable for spring, don't you agree? Steal Sienna's look and wear these knitted sweaters from Nordstrom:
1. Sandro Sage Sweater, $320.00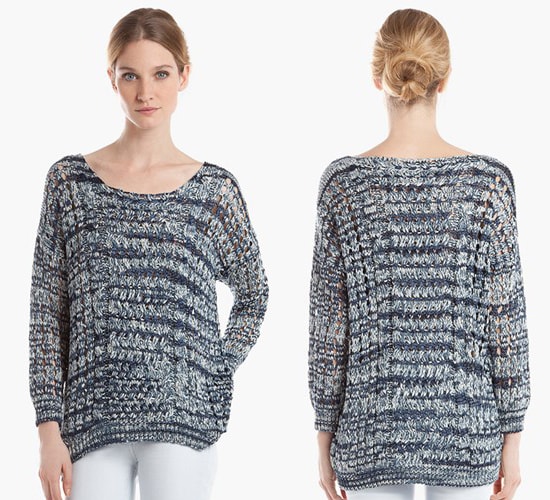 2. Splendid Norwegian Slub Stripe Dolman Sweater, $78.00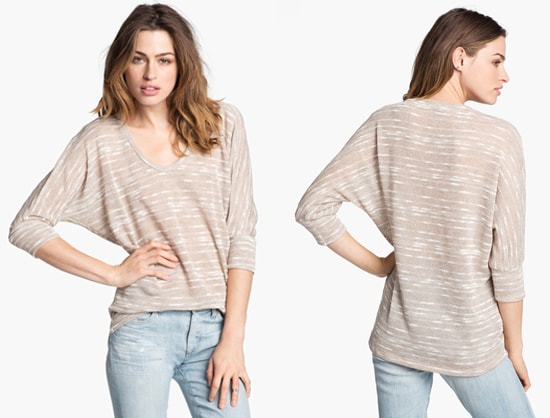 3. HELMUT Helmut Lang Caged Asymmetrical Hem Bouclé Sweater, $240.00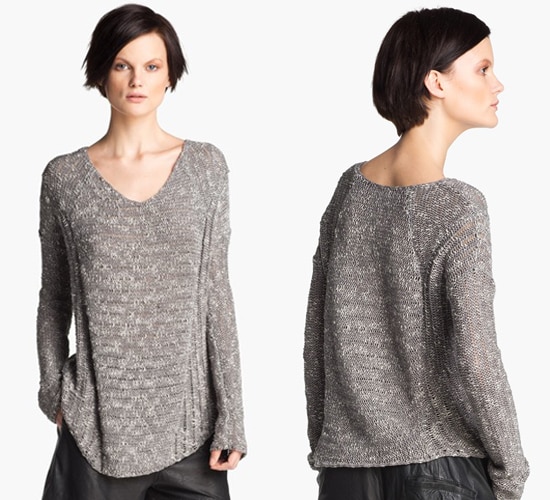 4. Ami Dans La Rue The Apres Beach Sweater, $175.00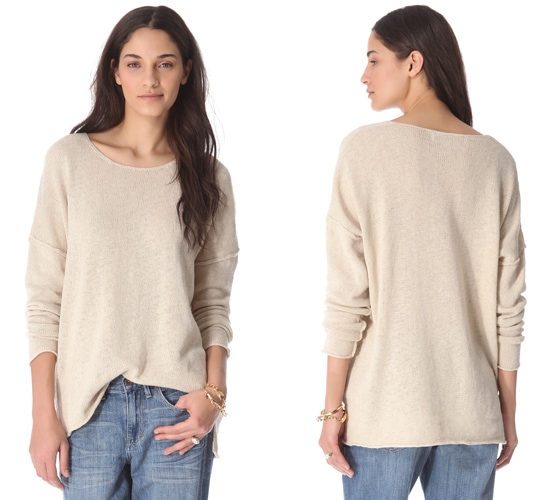 5. Vince Stretch Crew Sweater, $245.00
6. Vince Popover Cashmere Sweater, $265.00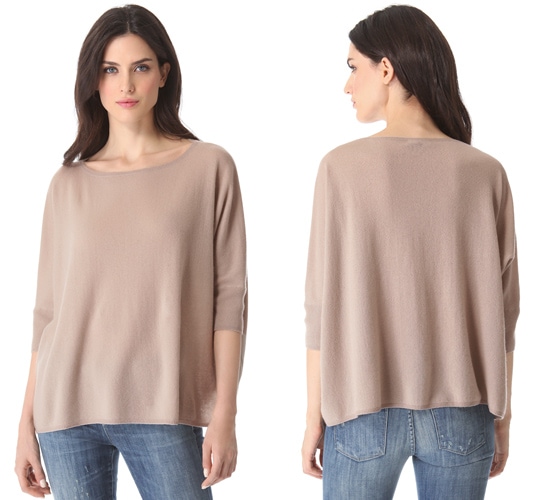 I like Sienna Miller's outfit but what about you ladies? Is this an outfit you'd like to wear for a stroll too?
Credit: TNYF / WENN