Sky Katz, a 13-year-old actress known from the American family sitcom television series 'Raven's Home', joined Sarah Hyland and Disney princess Sofia Carson while attending Mickey's 90th Spectacular celebration held at Shrine Auditorium on Saturday in Los Angeles.
Sky Katz wearing an inspirational 'If You Can Dream It You Can Do It' red jacket with matching pants
Rocking a red jacket with matching pants, the highlight of her outfit was her adorable Katy Perry Adella pumps that you can buy for $118.95 at Zappos, Katy Perry Collections, and Amazon.
Sky Katz at Mickey's 90th Spectacular celebration held at Shrine Auditorium in Los Angeles on October 6, 2018
Would you wear these shoes featuring a synthetic upper with bow-tie and collar detailing?
Sky Katz shows off her feet in Katy Perry shoes
Sky Katz rocks tux-inspired t-strap pumps
Really tie your look together in these adorable tux-inspired, t-strap pumps that are always dress code appropriate.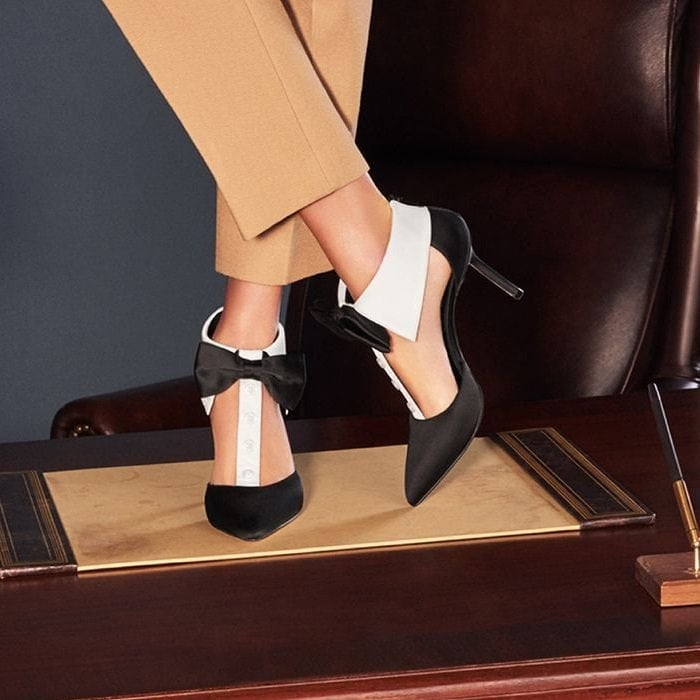 We've taken the opportunity to check out a few more new shoe arrivals from Katy Perry that we hope you'll like!
The Sissy Pumps, $69.99 – $89.99 at Amazon and Zappos
Fresh for fall, this statement pump in sparkle sweater is ready for whatever life has in store. Slip them on and face the new season in style.
In tumbled metallic, these kitten heel sandals boast playful mixed media details to add the perfect touch of retro vibes to your look.
The Skool Boy Flats, $102.99 – $129.00 at Amazon and Zappos
Pack up your pencils and stay smart in these flats that aren't too cool for school.
The Gipsy Ankle Boots, $110.99 at Amazon and Zappos
Face it, you need shoes that turn heads this season. Look no further than these cute booties with a showstopping, metal-edged profile heel.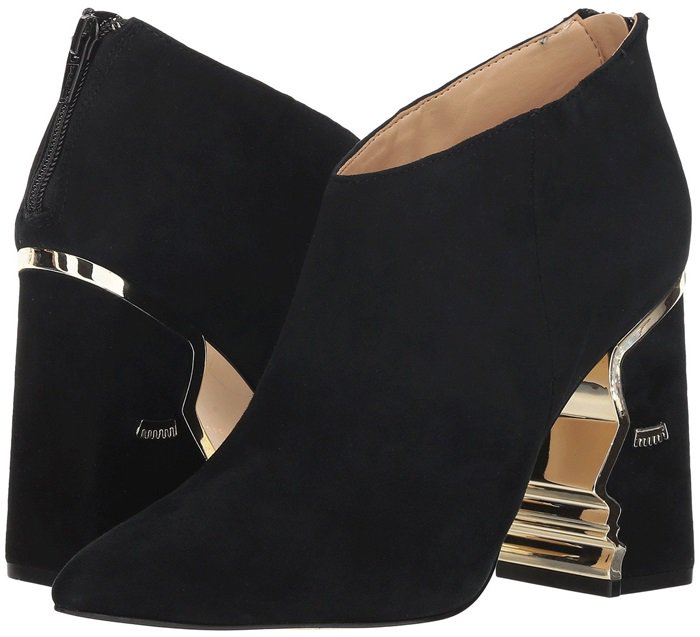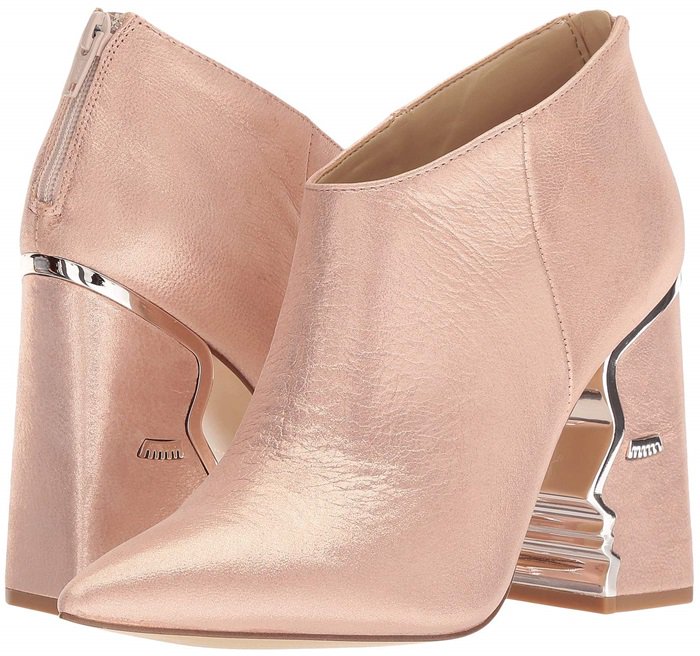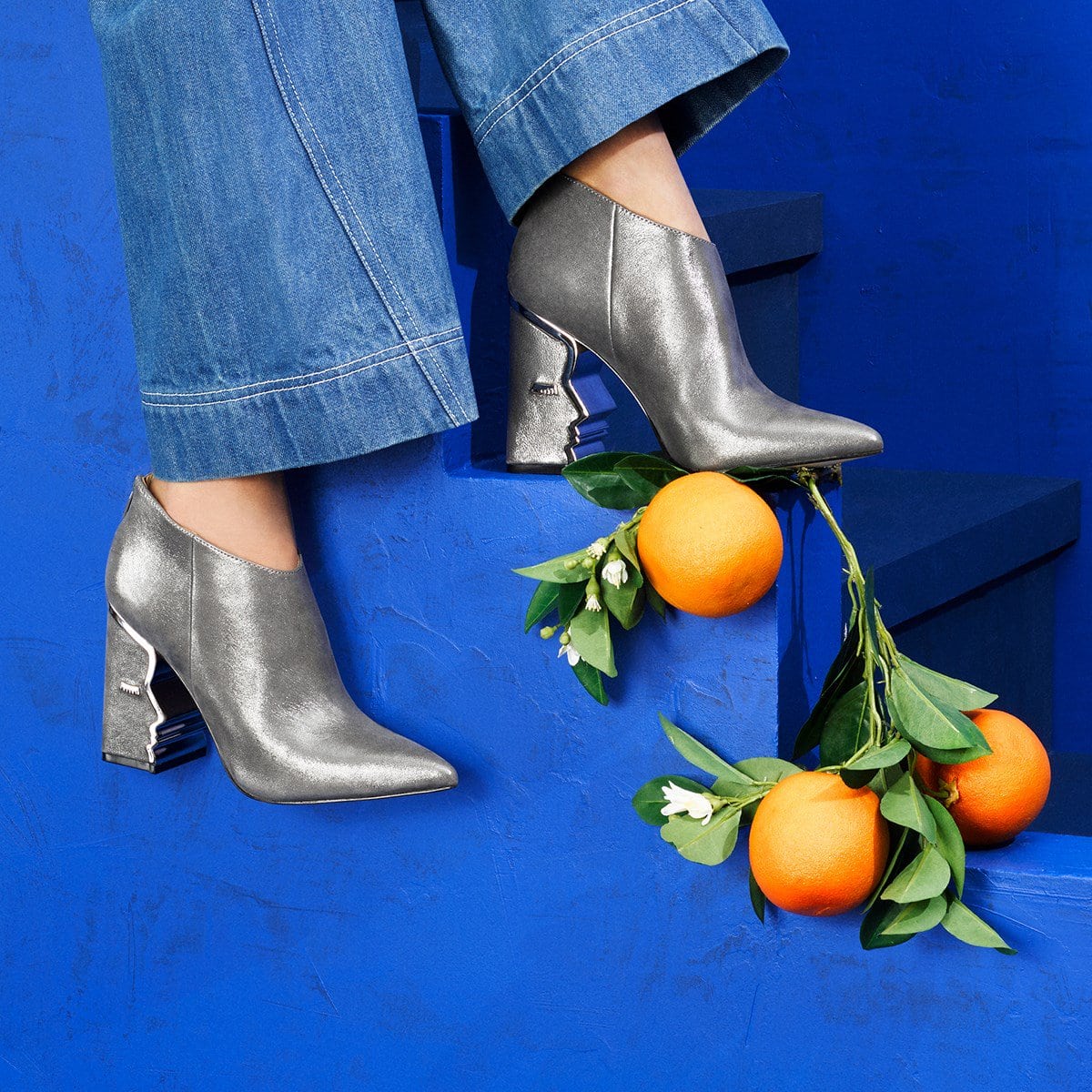 The Rita Mojito Sandals, $82.99 at Amazon
Pumps that put you in the limelight. Mojito-inspired, these strappy sandals bring happy hour to a whole new level.

These sporty sneaks with flirty fringe details are sure to shake up any look.
The Geli Sandals, $23.93 – $48.97 at Amazon and Zappos
Our lips may be sealed, but we can't stop talking about these jelly sandals!
Straight from the grapevine, these sandals are a seriously sweet update on an everyday style. Always ready for a trip to the vineyard or sipping grape soda by the pool!
The Femi Pumps, $102.99 at Zappos and Nordstrom
A bold pout does all the talking at the back of this sultry pointy-toe pump.
When life gives you lemons, slide into freshly squeezed mules! Wear everywhere from pool parties to cocktail hour for a totally refreshing look.
Get the ball rolling on a fun look in the sculpted architectural heel details on these striking dress sandals by Katy Perry.
In polka dot mesh with a chic cylindrical heel, these sandals are the very definition of trend-spotting.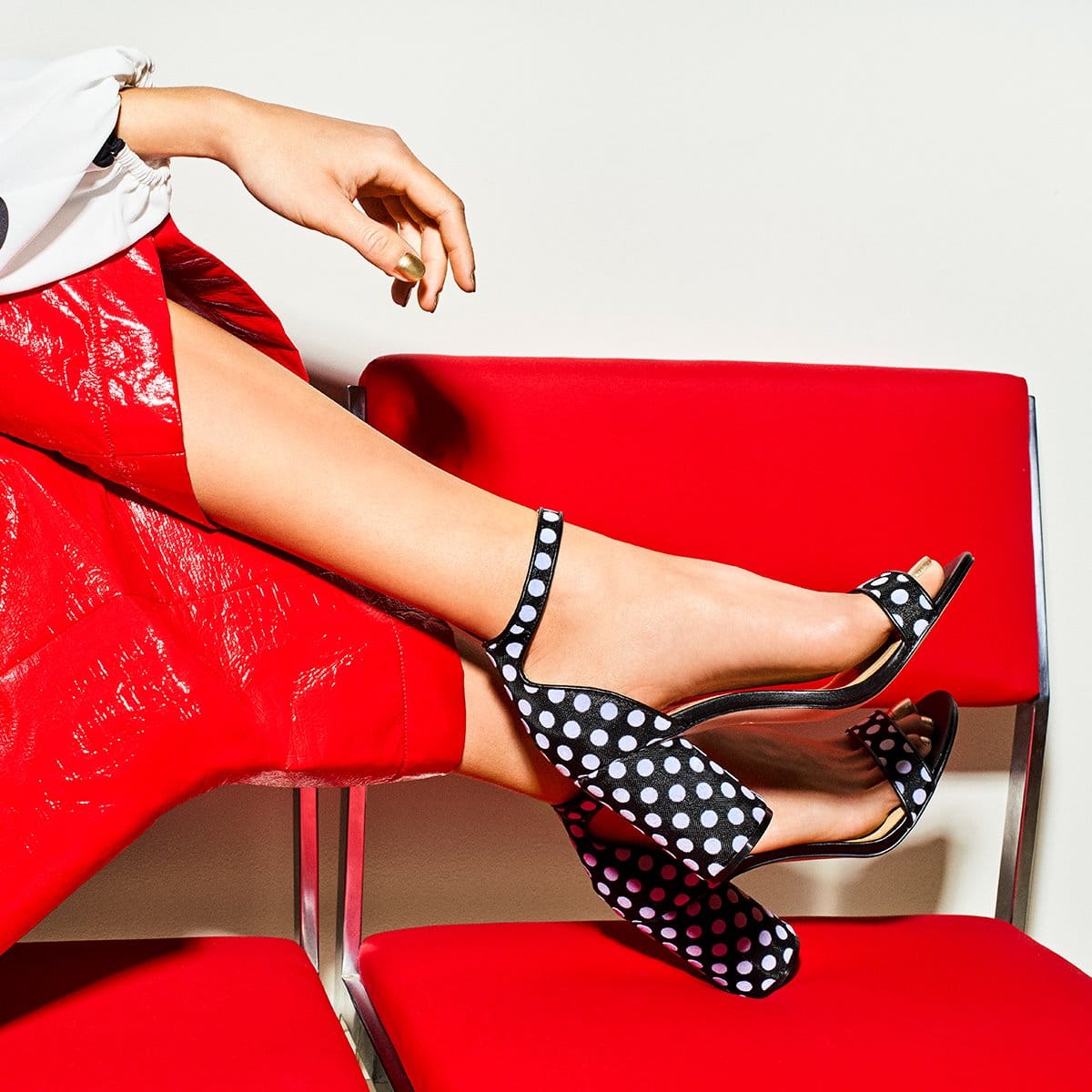 All eyes on deck. These platform sneakers in smooth Nappa leather boast cute decorations like all-seeing eyes, lips, and gilded shapes.
Credit: Adriana M. Barraza / WENN