Are you in need of a posh statement bag? You know, the one that screams "Look at me, I'm a glam and expensive purse!"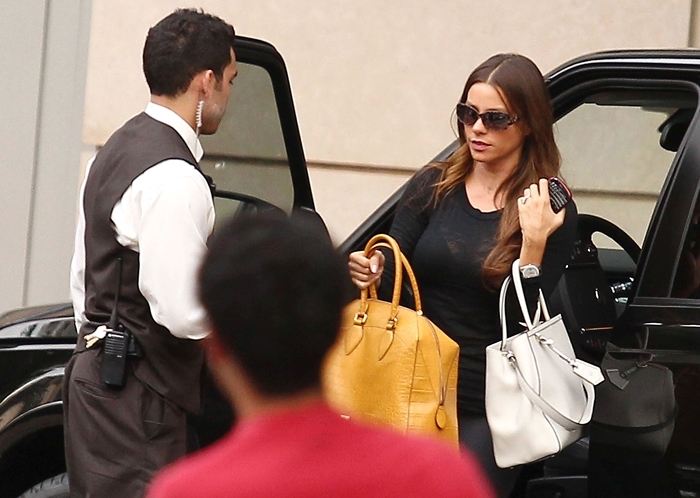 Sofia Vergara going out to dinner in West Hollywood carrying two oversized handbags on September 5, 2012
Well, if you are, here's a tip – get Sofia Vergara's Fendi 2Jours. There are classic solid-colored 2Jours, but the ones that are really gorgeous are the seasonal styles that are either patterned, printed, textured, exotic or what-have-you.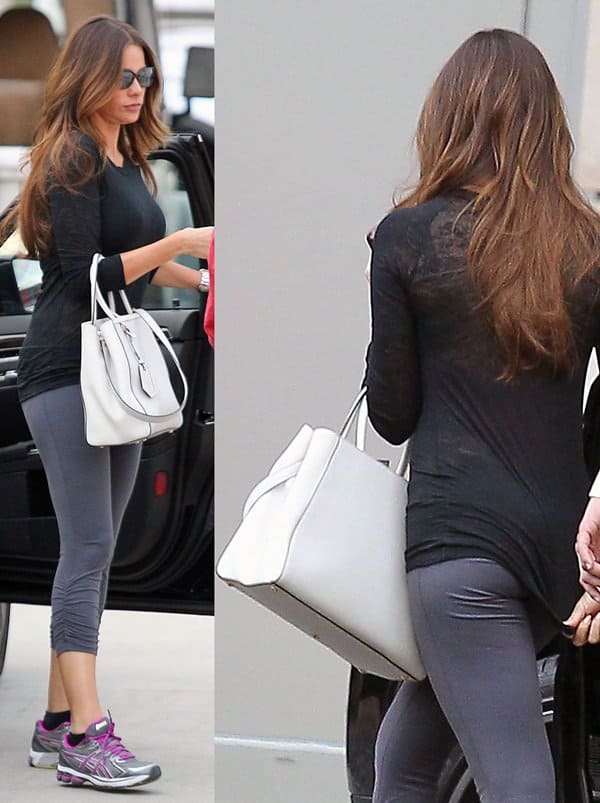 Sofia Vergara totes a white 2Jours tote bag from Fendi
You can shop for beautiful Fendi 2Jours bags at Farfetch or Nordstrom. Here are a few styles you might be interested to grab.
These are truly exquisite and we're quite in love with it! Of course, this is assuming you're ready to spend thousands of dollars on a purse.
Fendi 2Jours Patent Leather Tote in Blue, $2,940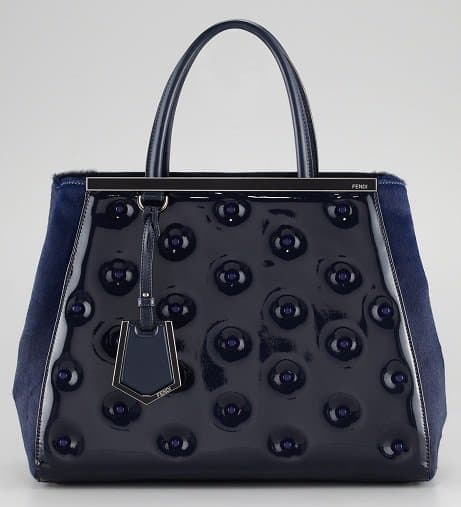 These bags don't come cheap, as you can see. Plus, once you buy one, you have to know how to maintain it to keep it looking fresh.
Fendi 2Jours Printed Haircalf Tote, $3,360
Fendi 2Jours Snakeskin Tote, $3,280
Fendi 2Jours Colorblock Haircalf Tote, $3,360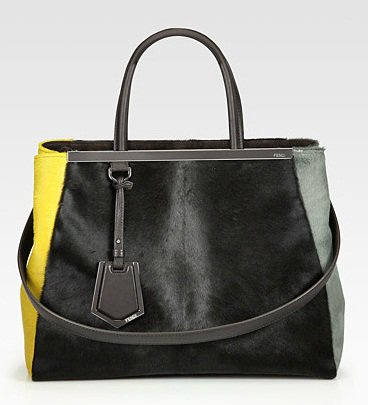 Fendi 2Jours Astrakhan Tote, $10,580
Fendi 2Jours Large Mixed Media Tote, $3,690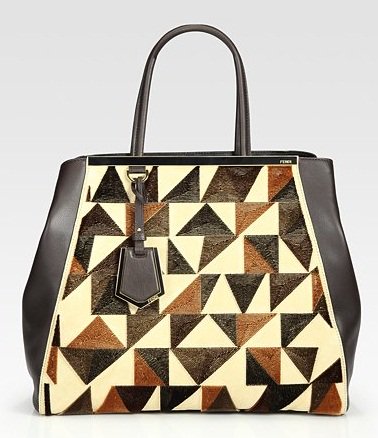 Fendi 2Jours Large Stingray Tote, $7,050
Credit: Owen Beiny / WENN