Sole Society, an online footwear retailer, shut down its direct-to-consumer website in September 2020. The company cited the COVID-19 pandemic and the resulting changes in consumer preferences as the reasons for the closure.
The pandemic led to declining demand for dress shoes, which was Sole Society's bread and butter. In addition, the company was facing increasing competition from other online retailers.
Sole Society was founded in 2011 and has had several homes and partners. Initially funded by Nordstrom and Insight Partners, in 2015, it opened a brick-and-mortar store in Santa Monica, California.
The closure of Sole Society was a disappointment to many fans of the brand, but the collaboration with Julianne Hough is a reminder of the company's impact on the fashion industry
Sole Society was closely affiliated with HauteLook— a blossoming 'flash fashion' platform offering designer items at significantly reduced prices for short durations. In 2011, Nordstrom acquired HauteLook to expand its online 'flash sale' presence.
In 2016, Camuto Group acquired a majority stake in the company. Two years later, DSW and Authentic Brands Group acquired Camuto Group.
Julianne Hough Launched a Capsule Collection for Sole Society
Over the past decades, celebrity and fashion design intertwining has grown significantly. We've seen many celebrities embarking on their own fashion and footwear ventures.
While some stars have taken the plunge with full-blown fashion lines like Jessica Simpson, Gwen Stefani, and Victoria Beckham, others have opted for noteworthy collaborations, echoing the earlier ventures of Chloe Sevigny, Kristin Cavallari, and Rachel Bilson.
Flashback to 10 years ago, when Julianne Hough joined the design scene with a capsule collection for Sole Society. Taking a cue from Kristin Cavallari's collaboration with Chinese Laundry, Julianne's line boasted a mix of heels and flats – versatile and on-trend.
While Julianne's collection may not be on the shelves today, it's fun to look back and reminisce about these fashion moments. Did you snag a pair of Julianne Hough for Sole Society shoes back in the day? Or perhaps you opted for a different celeb collaboration?
Julianne Hough, the talented dancer, singer, and actress, collaborated with Sole Society to create a capsule collection
If you like the cap-toe trend and can appreciate the ladylike appeal of t-straps, then the "Addy" is a pair you should consider. It's comfy and cute and pretty much "works with everything."
A patent toe cap and T-strap brighten a supple leather skimmer daintily buckled at the ankle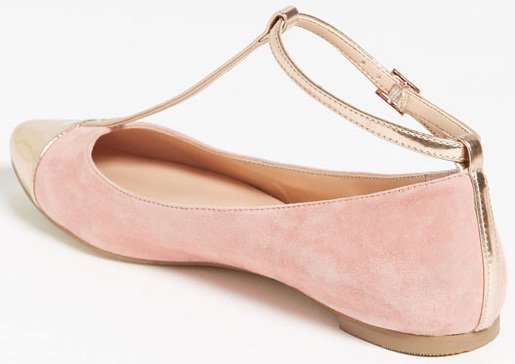 Julianne Hough for Sole Society 'Addy' Flats, $50
A classic pair of booties should be "chic and versatile." Can we add highly affordable to that as well? Because those three things are what you will get from Julianne's "Angela."
Julianne Hough's partnership brought a fresh and stylish perspective to Sole Society, showcasing her personal style and taste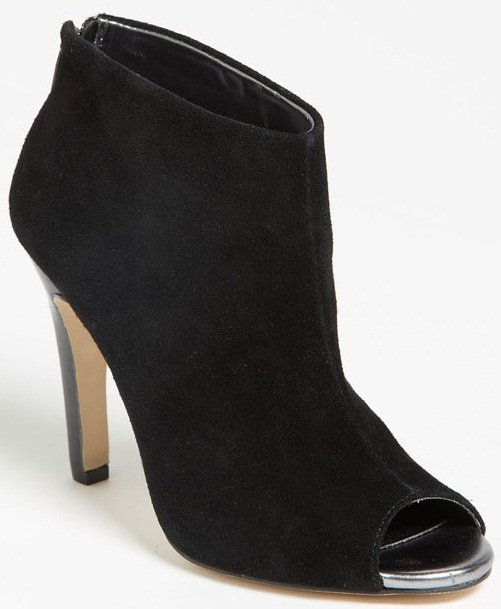 An open toe offers a glimpse of the metallic footbed inside a supple suede bootie
Julianne Hough for Sole Society 'Angela' Booties, $70
Is your style more preppy casual or retro mod? Whichever it is, it'll work with the Maddi. It's one of those flats you can rely on for ease of use. It comes in several colors, too, so you can take your pick.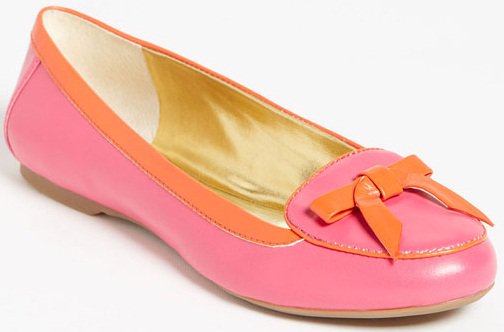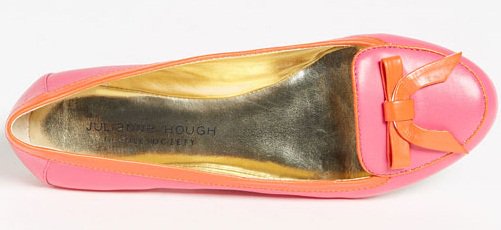 Julianne Hough 'Maddi' Loafers, $50
A girl can never have too many of those strappy sandals, yes? The Gianna is a practical choice for someone who wants comfort and style. It's also an elegant pair you can wear on and off the red carpet.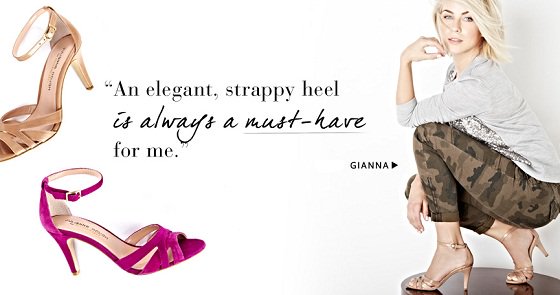 Julianne Hough for Sole Society 'Gianna' Sandals, $60
The Makenna pair is "perfect for adding some rocker edge to denim and dresses." That's according to Julianne, and we can hardly disagree.
It's tough but sexy and seriously stylish. And did we mention it's great value for money, too? You see, these gorgeous kicks are made from genuine leather!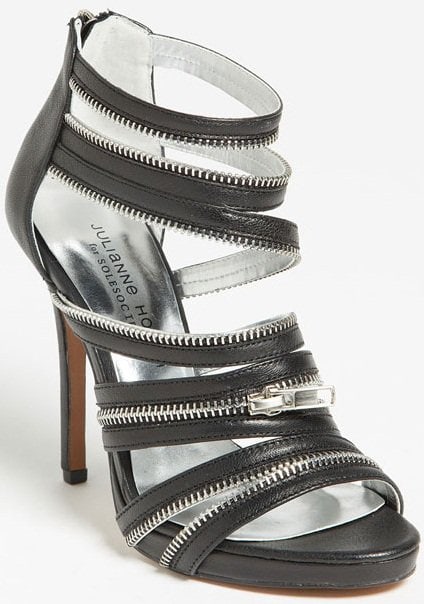 Julianne Hough for Sole Society 'Makenna' Sandals, $70