Most likely you'll either hate or love these playful new styles from the British shoe designer Sophia Webster, who launched her eponymous footwear line in September 2012.
Her witty and go-to for statement shoes have already gathered a huge following in Hollywood. Fans of the brand include Miley Cyrus, Elie Goulding, and Cara Delevingne.
Would you like to add any of the following heels, sandals, and wedges to your shoe collection?
1. Sophia Webster 'Amanda Dreamy Flamingo' Printed Satin Platform Sandals, $450 at Net-A-Porter and Bergdorf Goodman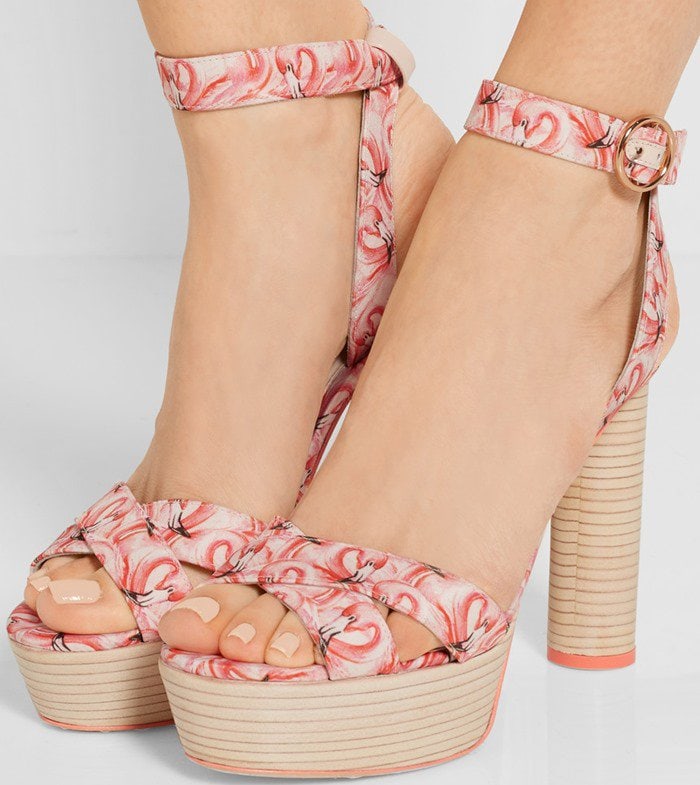 2. Sophia Webster 'Atlanta Pastel' Leather and Rope Sandals , $395 at Net-A-Porter and Saks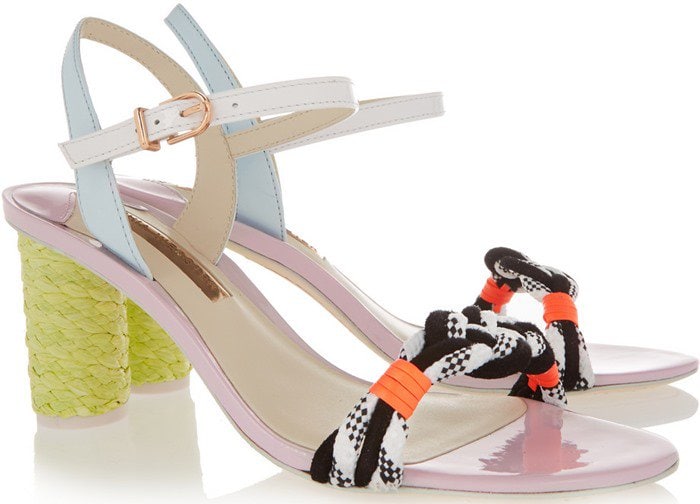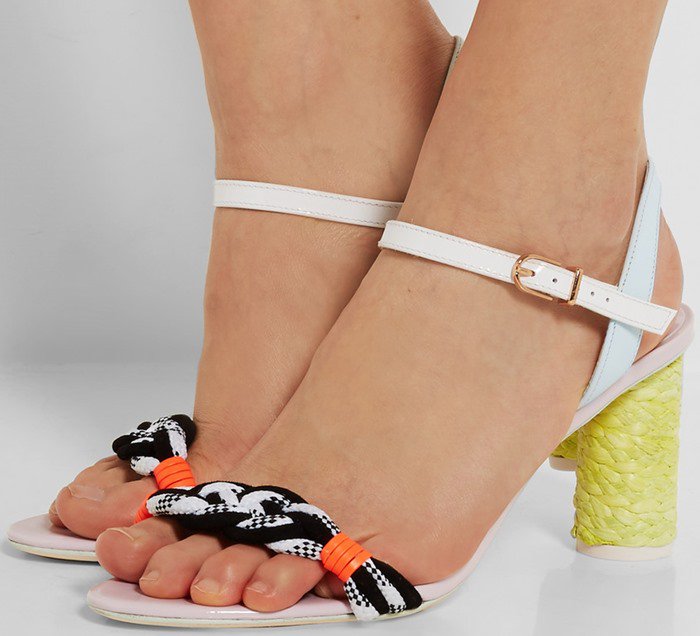 3. Sophia Webster 'Bobbie Twist' Suede Sandals, $495 at Net-A-Porter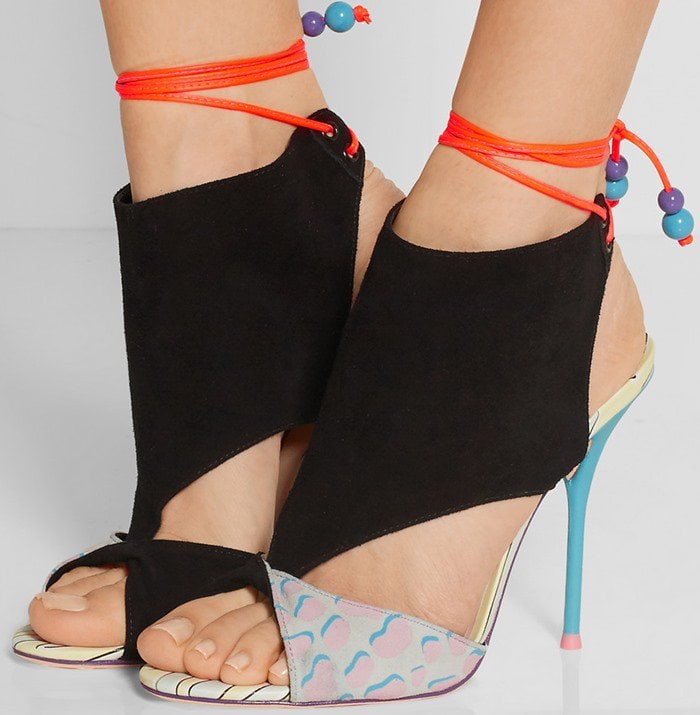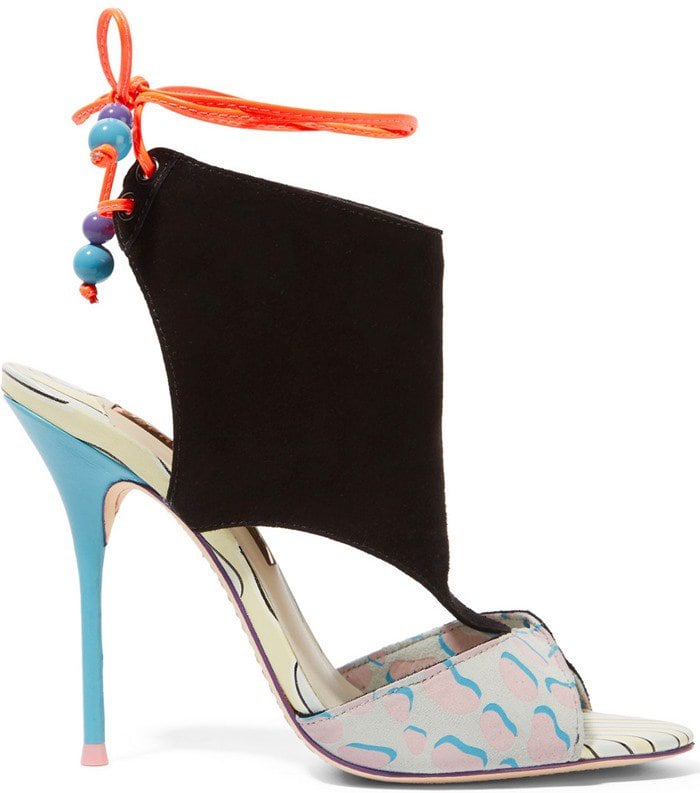 4.  Sophia Webster 'Delphine' Leather Sandals, $650 at Net-A-Porter and Nordstrom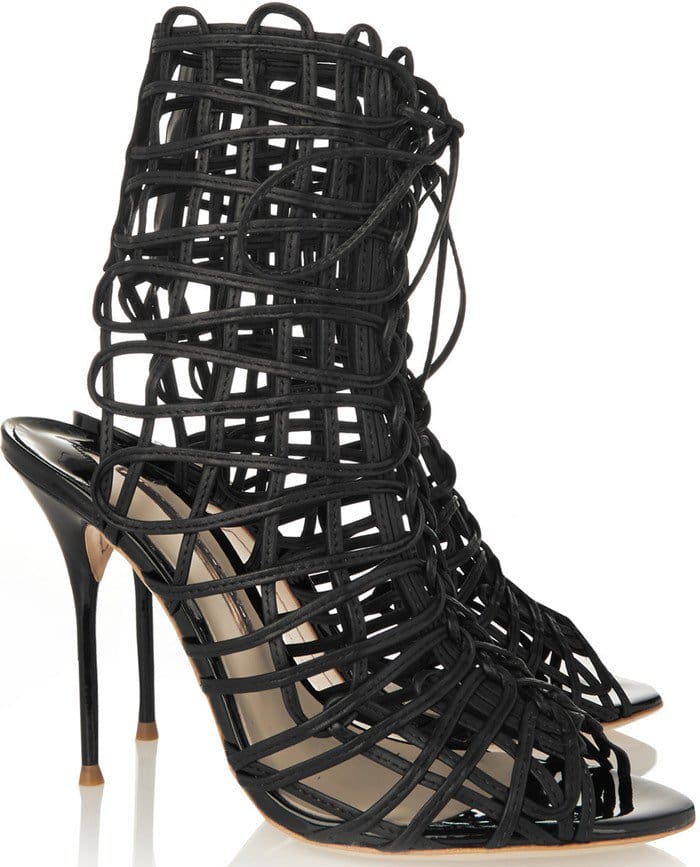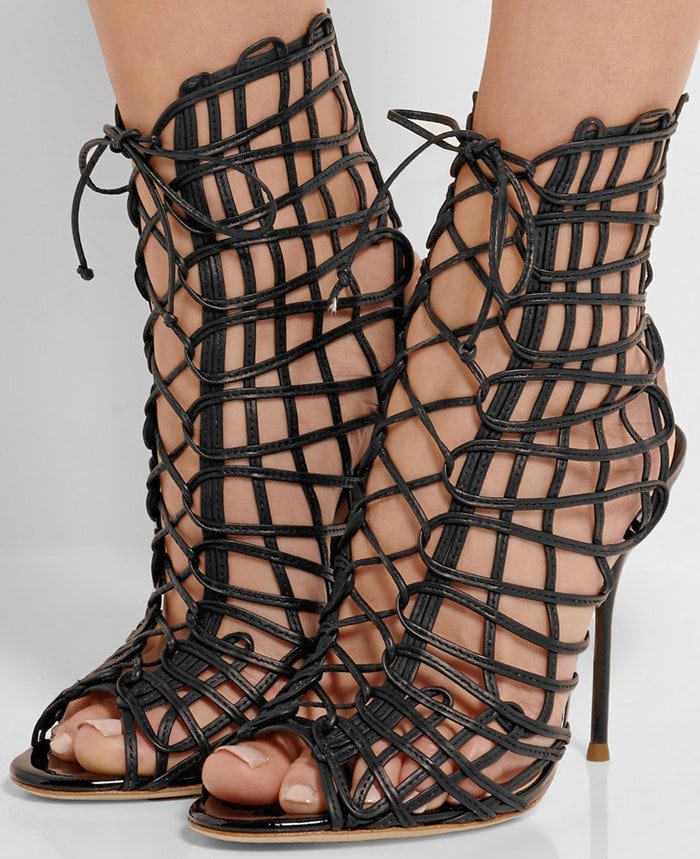 5. Sophia Webster 'Flamingo Frill' Leather, Satin and Suede Sandals, $695 at Neiman Marcus and Net-A-Porter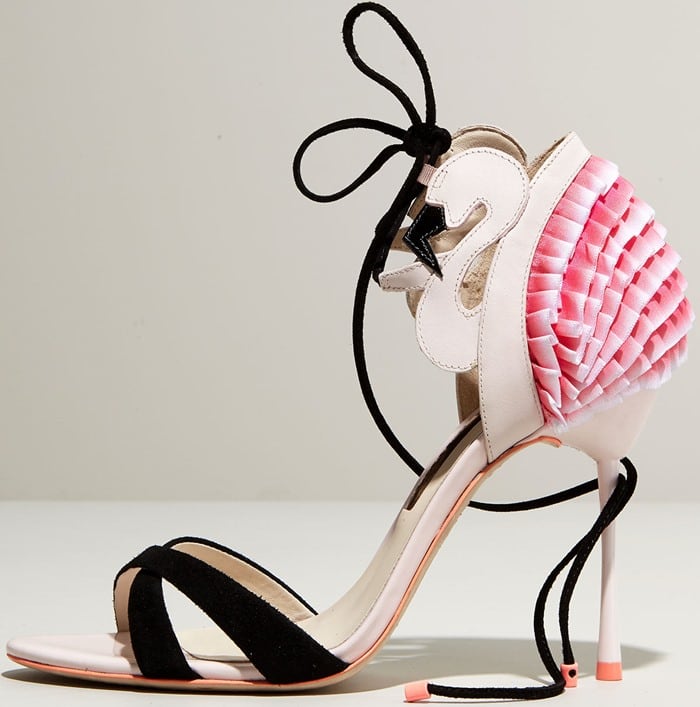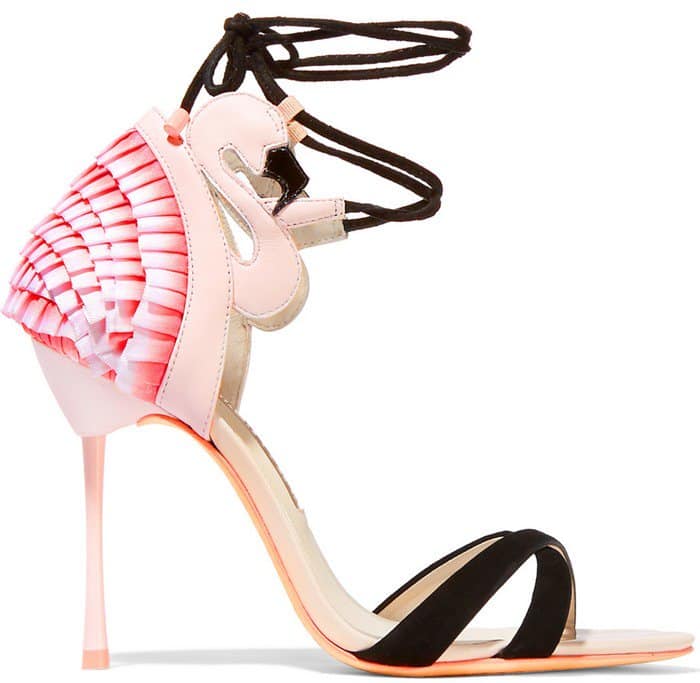 6. Sophia Webster 'Heaven Tempest Orchid' Satin and Suede Sandals, $695 at Neiman Marcus, Net-A-Porter, and Nordstrom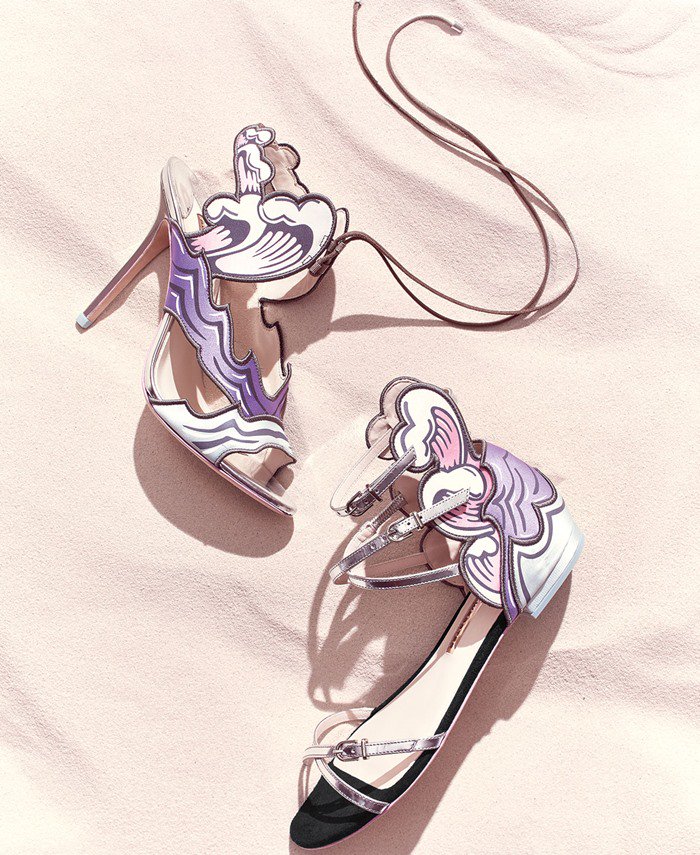 7. Sophia Webster 'Lilico Underwater' Appliquéd Leather Sandals, $550 at Net-A-Porter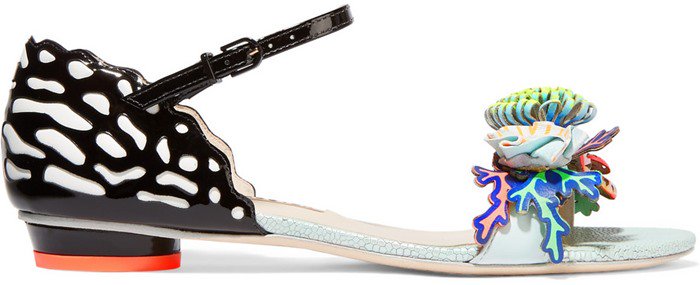 8. Sophia Webster 'Malibu Sunset' Vinyl-Trimmed Patent-Leather, Suede and Satin Sandals, $495 at Farfetch and Net-A-Porter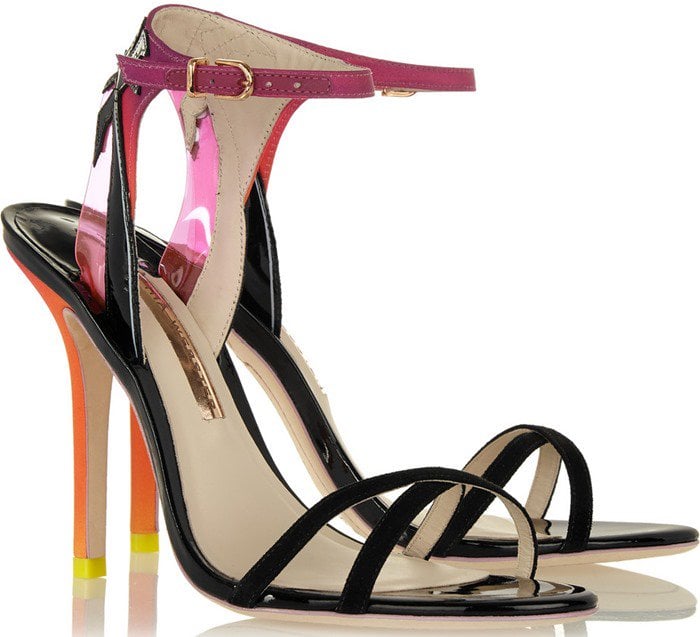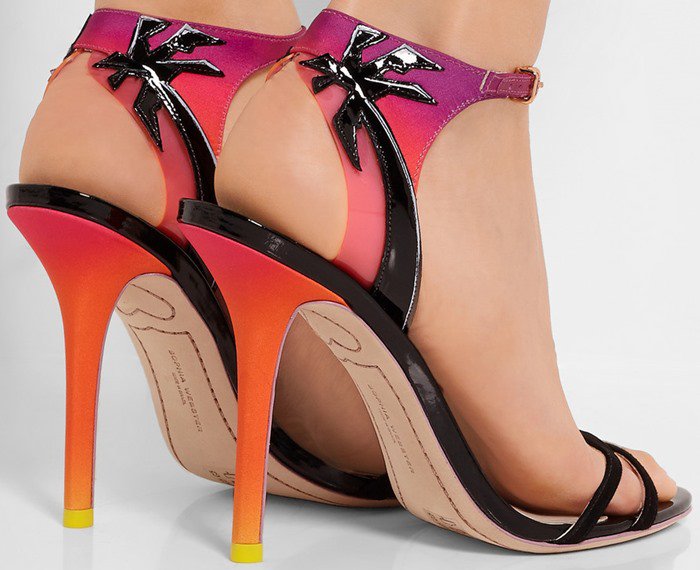 9. Sophia Webster 'Suki Gem' Embellished Mirrored-Leather Sandals, $550 at Net-A-Porter and Neiman Marcus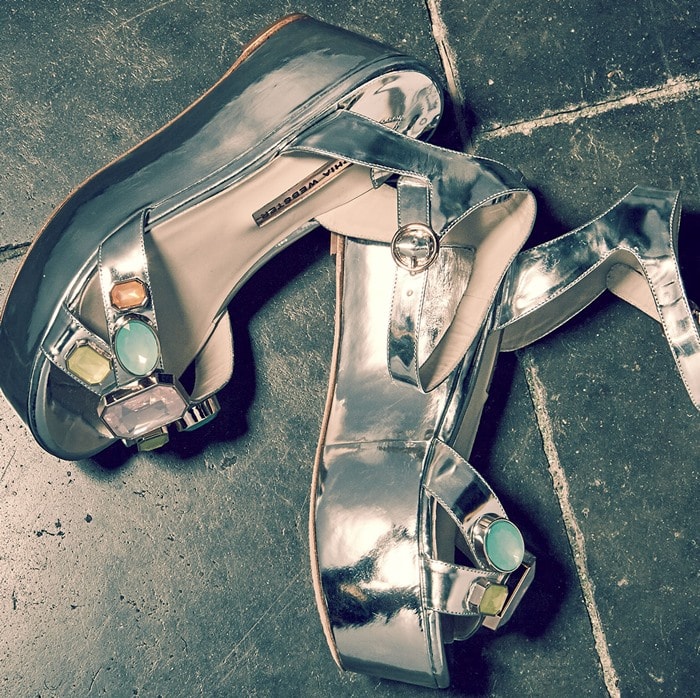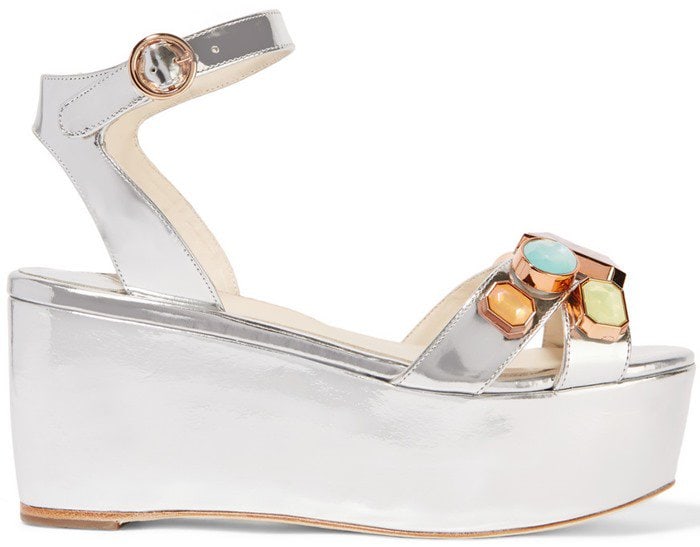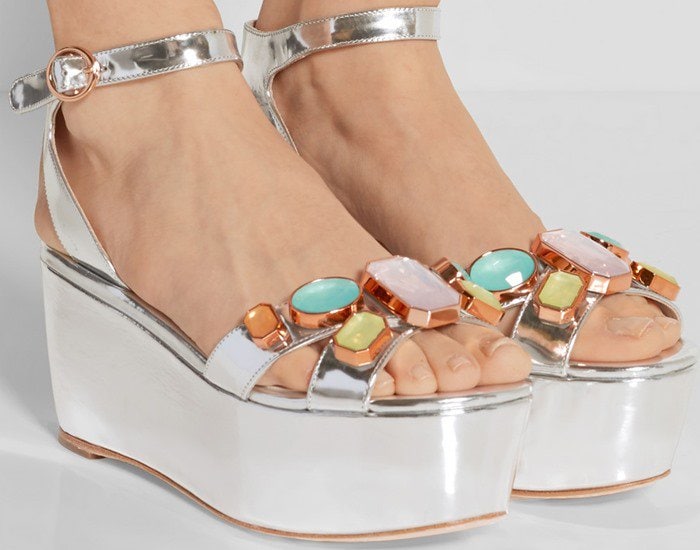 10. Sophia Webster 'Underwater Lilico' Appliquéd Leather Slingback Sandals, $595 at Neiman Marcus and Net-A-Porter