Netflix's newest phenomenon, Squid Game, is currently the most-watched show on the streaming platform. And with its success and release around Halloween, people across the globe are looking to recreate the player uniforms for themselves.
These player uniforms are simple. It is a green numbered tracksuit with white detailing, a white undershirt with green baseball-style short sleeves, and white slip-on Vans that are surprisingly easy to clean.
The white slip-on Vans worn in Squid Game are selling out fast (Credit: Netflix)
Sole Supplier reports that white slip-on Vans have seen a 7,800% increase in sales since Squid Game premiered on Netflix on September 27, 2021.
The specific shoe is the Vans Classic Slip-On True White, which is still in stock in many sizes on Amazon and Zappos. The shoes are constructed from full canvas and feature a vulcanized rubber midsole along with a waffle outsole underfoot.
And while they appear very simple in design, they're extremely comfortable, as they have padded collars and are infused with elastic on the sides. Before this show's release, these shoes were most commonly found on the feet of skateboarders of all ages.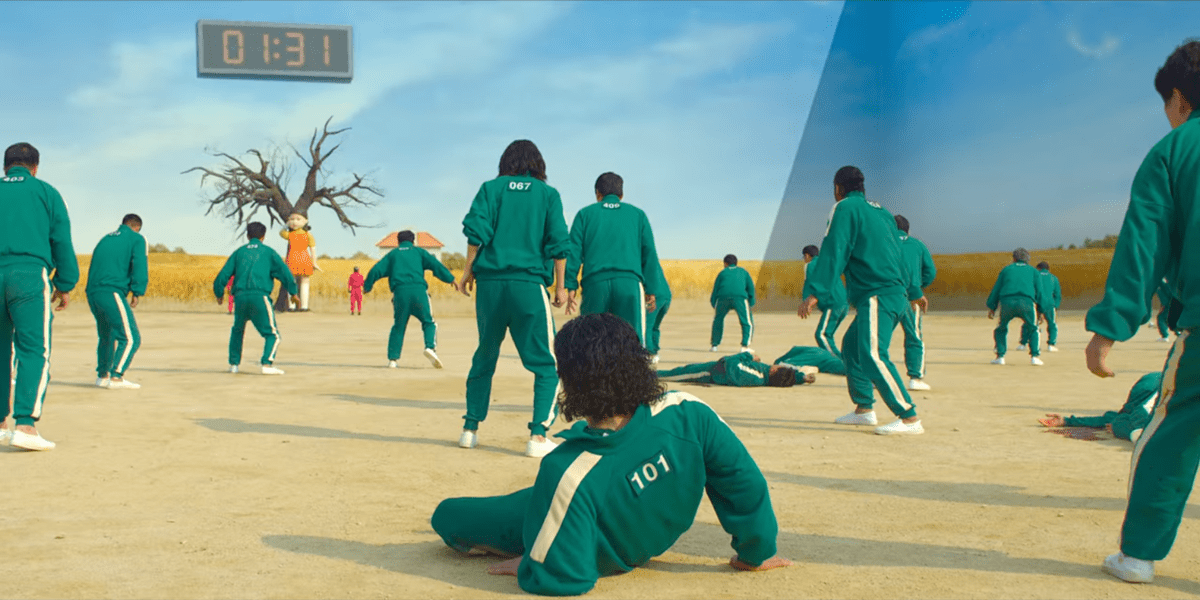 White slip-on Vans saw a 7,800% spike in sales since Squid Game hit Netflix (Credit: Netflix)
What does this skyrocket in shoe sales tell us? Don't expect to show up to your Halloween party as the only Squid Game player this year.
Which may actually be the whole point – to dress up in a costume, knowing you'll be in a mob of other Squid Game players, looking for fun on a gory holiday.
This show, created by 50-year-old Hwang Dong-hyuk, is Netflix's "biggest ever series at launch," according to the company. It is breaking records. 111 million viewers tuned in during its first 17 days on Netflix.
Squid Game is the first series to surpass 100 million viewers in its first 28 days on the streaming platform. It has reached the number 1 position in 94 countries and has shattered the record for a non-English language title, holding the number 1 position in the United States for 21 days so far.
Contestants in the South Korean survival drama television series Squid Game wear green tracksuits and white sneakers (Credit: Netflix)
The South Korean survival thriller was written over 10 years ago, in 2008, but no one wanted to produce it. Netflix took interest in 2019 and funded Dong-hyuk's masterpiece. The series is about a dystopian game show.
If you've seen the influential 2000 Japanese action-thriller film Battle Royale, you will be familiar with the model. In Squid Game, the people are forced to play children's games that have deadly stakes.
The key here is that all of the contestants are in a deep state of debt. This opens up the cultural conversation around economic disparity, specifically in South Korea. The film, Parasite, won Best Picture at the 2019 Oscars for examining a similar theme.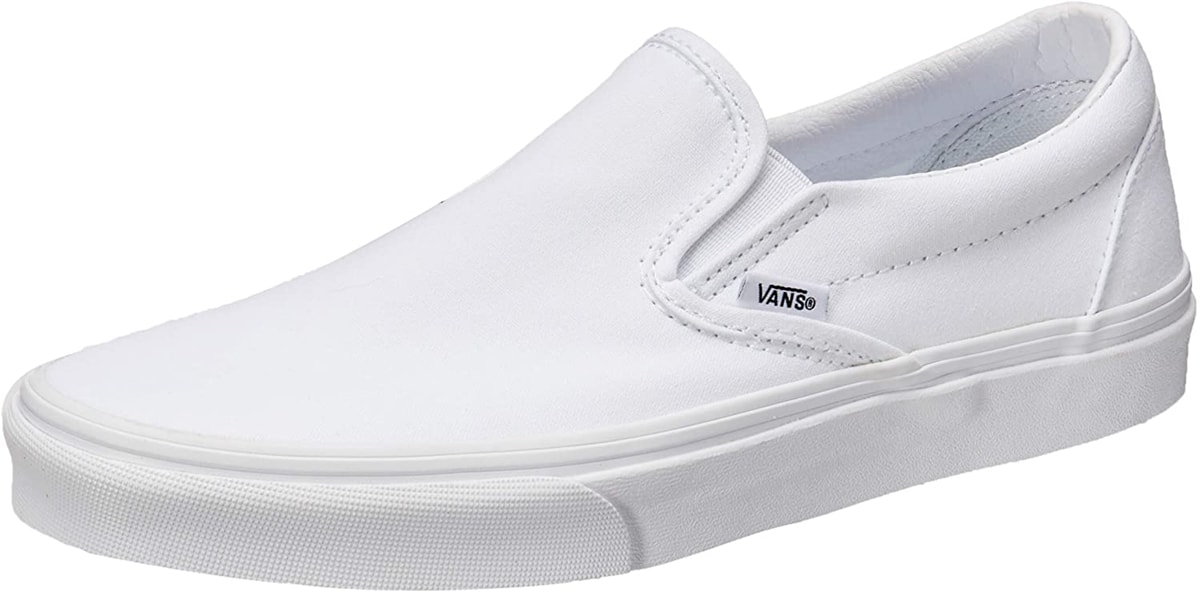 Sales of white slip-on Vans have seen a 7,800% spike since the premiere of Netflix's Squid Game
The players are just one costume option for those looking to partake in a Squid Game-themed Halloween in 2021. There are also red-suited characters with faceless masks and the giant doll that is featured in the show.
The game "red-light green-light" may be the most iconic of the deadly games in the show. Do not be surprised if you see one of these games being portrayed by the Squid Game characters at your Halloween party this year.