Hand Painted Shoes, Heels, Sandals, Boots and Sneakers for Women
Please subscribe to
our newsletter
to receive updates from Your Next Shoes. This post may contain affiliate links. Please see our
disclosure
for more details.
Africa is a constant inspiration for Manolo Blahnik. The tooth-like detail in this collection is an extension from the designer's…
Part of Christian Louboutin's Loubitag Spring/Summer 2018 Collection, the "Jersey Vamp" features a gorgeous silk scarf feature that wraps around…
Most of us pay incredibly close attention to the beautiful faces, toned abs and pretty lingerie of the Victoria's Secret…
Inspired by a painting by Italian Renaissance painter Sandro Botticelli, but designed for a 21st century muse, Giuseppe Zanotti's Spring…
Meet Dorothy Wang, one of the stars of E!'s new reality show, 'Rich Kids of Beverly Hills', where a group of…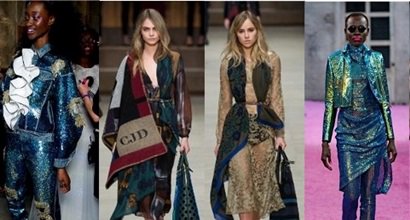 New York may have been named the fashion capital of the world, but that doesn't stop London designers from thriving….
Charlotte Olympia is a luxury shoe label known for its quirky designs, signature charm, spectacularly high heels, and gold spiderweb…
Comme des Garçons is a Japanese fashion label that sets out to challenge the norm and strives to push the…
Dolce & Gabbana's Spring/Summer 2014 Collection is a study in decadence and splendor. Designers Domenico Dolce and Stefano Gabbana delved into…
As artists, Kira Bundlie and Lisa Ström found their day jobs and unreliable freelance projects stifling, so they did what…