What's a fashion sheep, you may ask? As defined by Urban Dictionary, it's someone who buys the latest clothing trends off of mannequins and wears them as is, completely devoid of any personality.
That's the term that first came to mind when we saw Kate Moss' half-sister Lottie Moss at the VIP launch of Just Eat Food Fest in Shoreditch, London, on Thursday.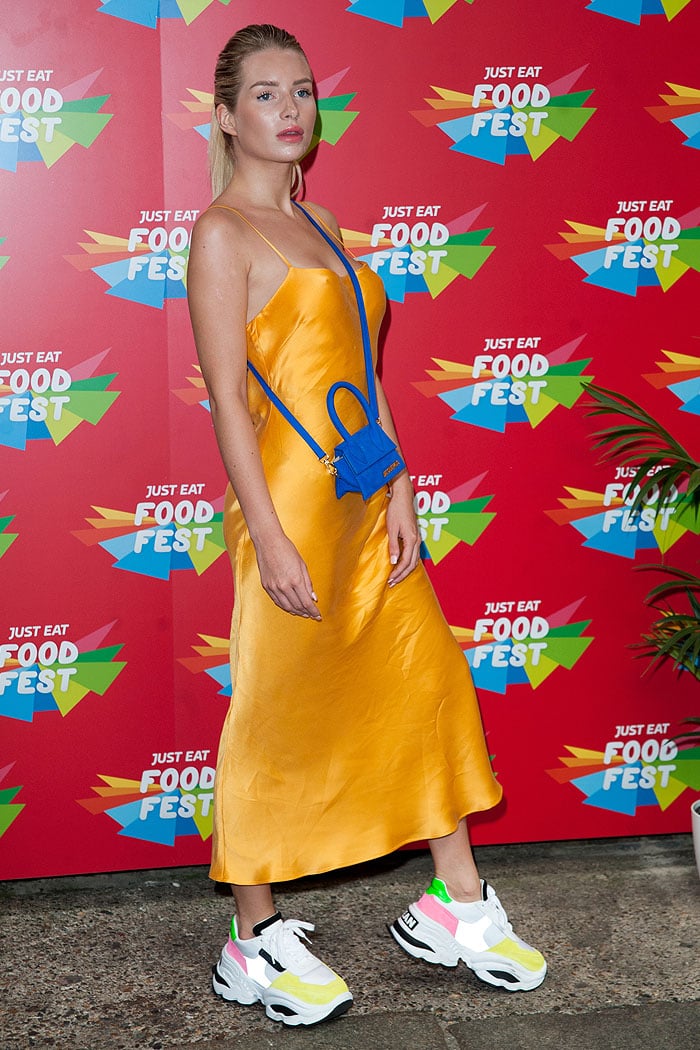 Lottie Moss at the VIP launch of Just Eat Food Fest: Taste Adventure at Shoreditch, London, England, on July 25, 2019
Trendy satin dress? Check. Must-have It bag, the Jacquemus 'Le Chiquito' mini bag (preorder for $536 at Luisa Via Roma)? Check. Chunky dad sneakers? Check.
It's like she just took whatever fashion is trending on Instagram right now and threw it all into one look.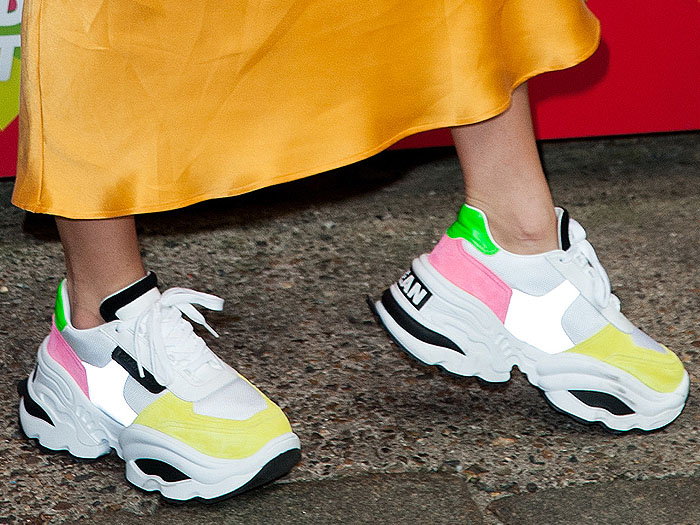 Closeup of the DSquared2 The Giant Hike sneakers on Lottie Moss
'The Giant Hike' sneakers that Lottie has on are DSquared2's stake in the ugliest designer chunky sneakers competition.
They're not "so ugly that they're cool" like the Balenciaga 'Triple S' sneakers but we don't think they're as hideous as the Gucci 'Flashtrek' sneakers.
There is an entire family of Dsquared2 'Giant' sneakers. Check out all the members below.
DSquared2 Bionic Sport 'The Giant Hike' Sneakers, $860 at Farfetch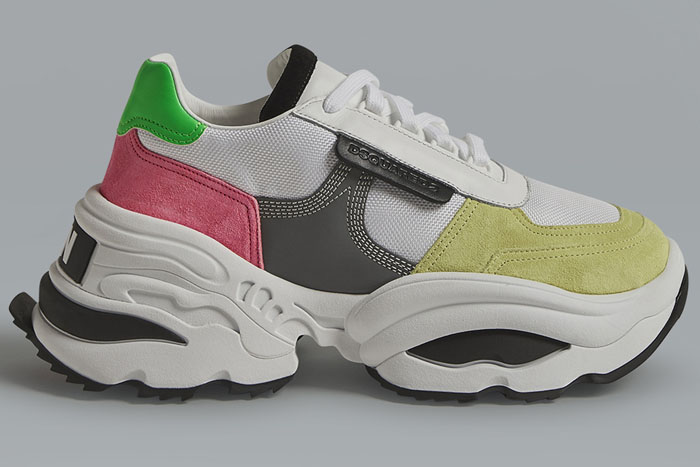 DSquared2 Backyard Punk 'The Giant' Sneakers, $1,300 at Farfetch
DSquared2 'Giant K2' Sneakers in Pink, $900 at Farfetch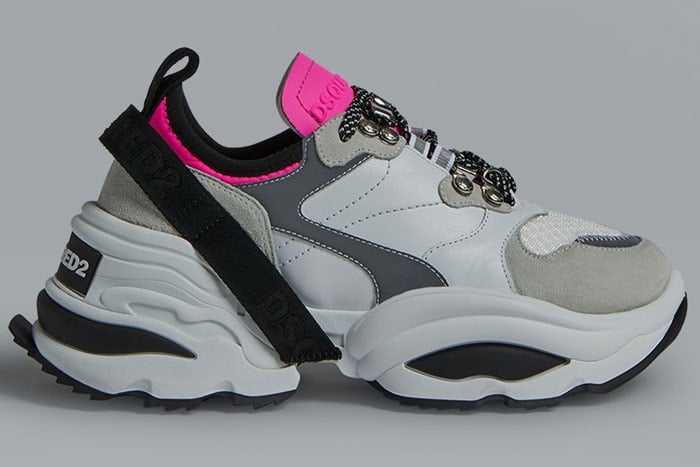 DSquared2 'Giant K2' Sneakers in Black, $900 at Farfetch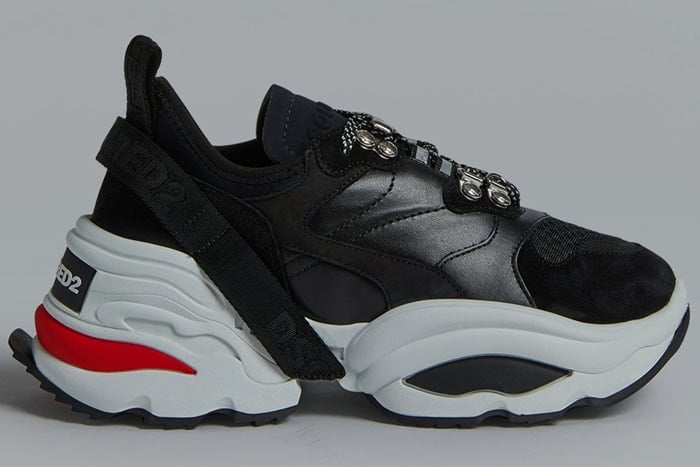 Credit: WENN