I am always on the lookout for interesting pairs of shoes and Farfetch is one of my go-to places during these scavenging moments.
There are so many fabulous pairs of designer shoes there that will make any girl's jaw drop. And that's exactly what happened when I saw this beautiful foot candy from Philipp Patrick Plein!
Philipp Plein Python Skin Leather Heels, $2,182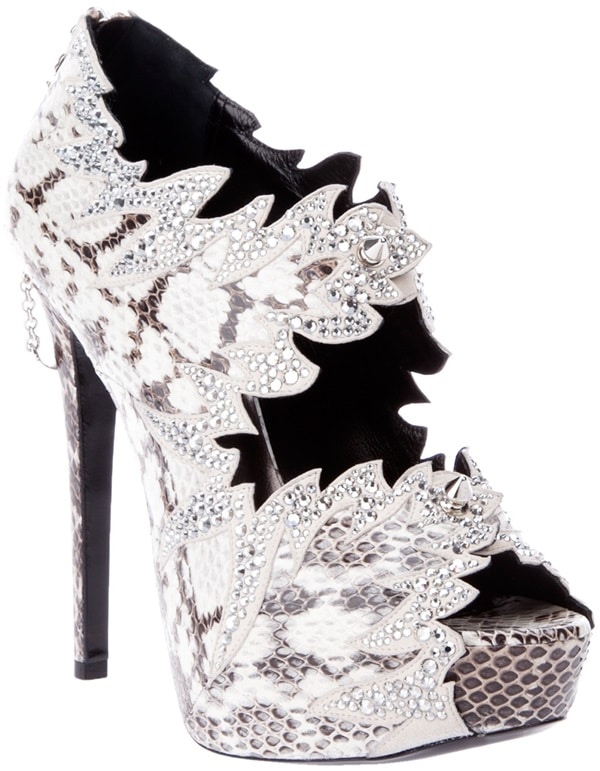 This shoe has two of the factors that fabulous women want in a shoe: it is both exotic and expensive! It boasts of white python skin leather, which explains the whopping price tag.
Plus, it is also laden with crystals that outline the remarkable, jagged-cut edges (which somehow reminds me of Swan Lake).
Aside from that, there are a couple more additional details on the back of the heel. Take a look!
Notice the ID chain tag on the heel and the charm on the back ankle zipper? These details definitely add a major edge to the shoe.
At the same time, they totally contrast the luxeness and sophistication of the front part. I love it when there's a mixture of styles and textures on a shoe as it shows the creativity and boldness of the designer. This is definitely one bold take on the Mary Jane shoe!