Luxury online shopping has changed a lot in the last decade. It comes as streetwear enthusiasts and designer shoe collectors have started finding better deals and a more comprehensive selection by shopping online versus going in-store.
That's how e-commerce boutiques like Farfetch have rocketed in growth in recent years.
Founded in 2007 by José Neves, Farfetch has become one of the world's leading online retailers of luxury fashion
Farfetch is a legitimate luxury online store similar to SSENSE, Mytheresa, Luisaviaroma, and Nordstrom. This UK-based company focuses on luxury fashion with an expanding beauty range.
If you're dropping money on new designer heels or your dream bag, you want to know a little about Farfetch before hitting 'add to basket.'
We're sharing everything you need to know about Farfetch, including its shipping and returns policy.
What is Farfetch?
Farfetch is a luxury e-commerce store launched by Jose Neves in London in 2007. This digital luxury marketplace is the online equivalent of your favorite department store, stocking hundreds of brands from across the world.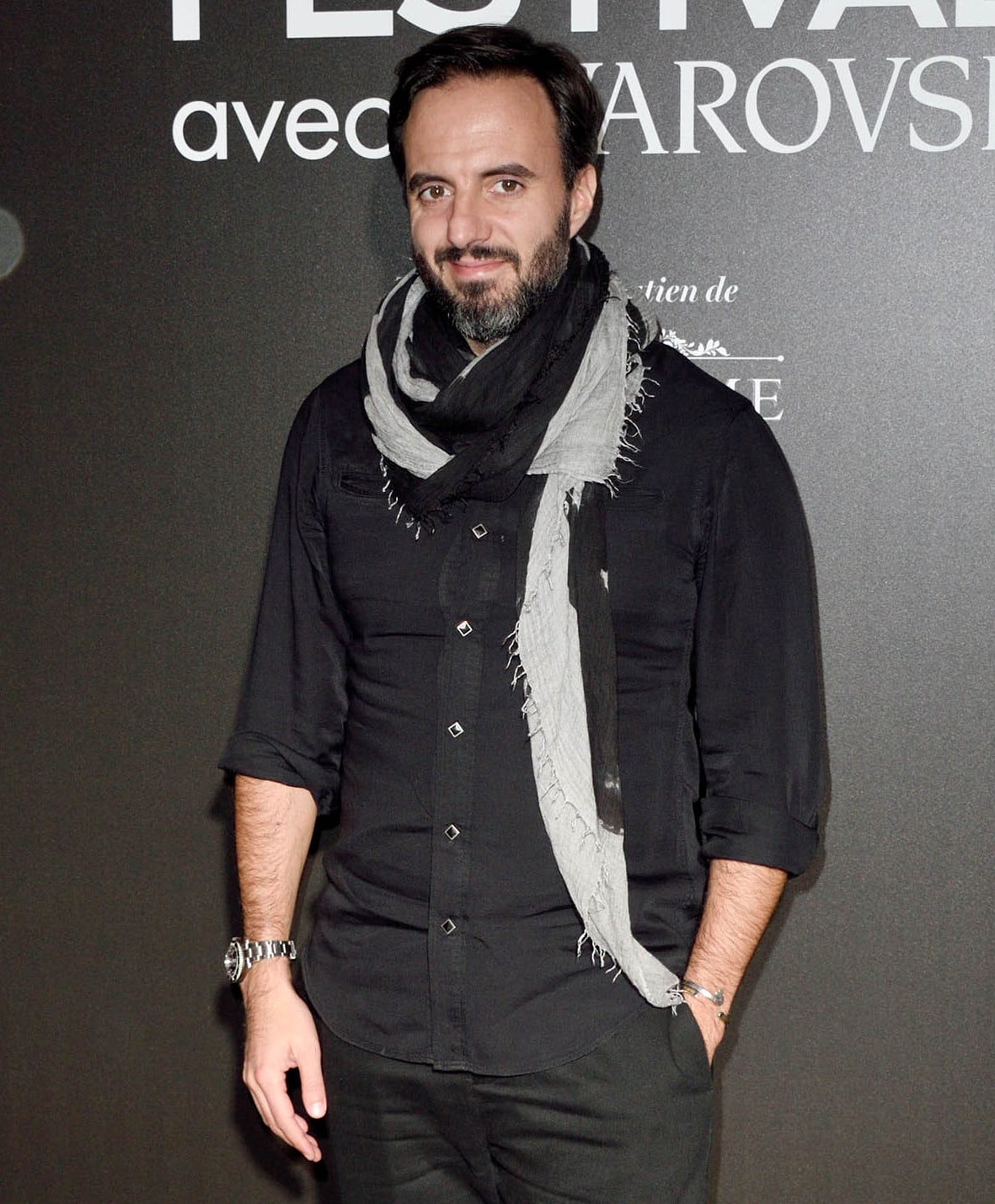 José Manuel Ferreira Neves is a Portuguese entrepreneur and the founder of Farfetch, a global luxury fashion online platform (Credit: Alban Wyters / Startraksphoto)
You'll shop on Farfetch the same way you would in a department store, exploring categories and more established brands alongside up-and-coming contemporary labels. Farfetch has its own in-house fashion brand, 'There Was One,' that launched in 2021.
Farfetch has several international websites and operates a mobile app with exclusive discounts and promotions.
The UK-based e-commerce platform ships to almost 190 countries across the world. You'll find over 1,400 brands available through Farfetch's online marketplace.
You'll find heritage brands like Gucci and Prada alongside emerging labels like Khaite and Telfar.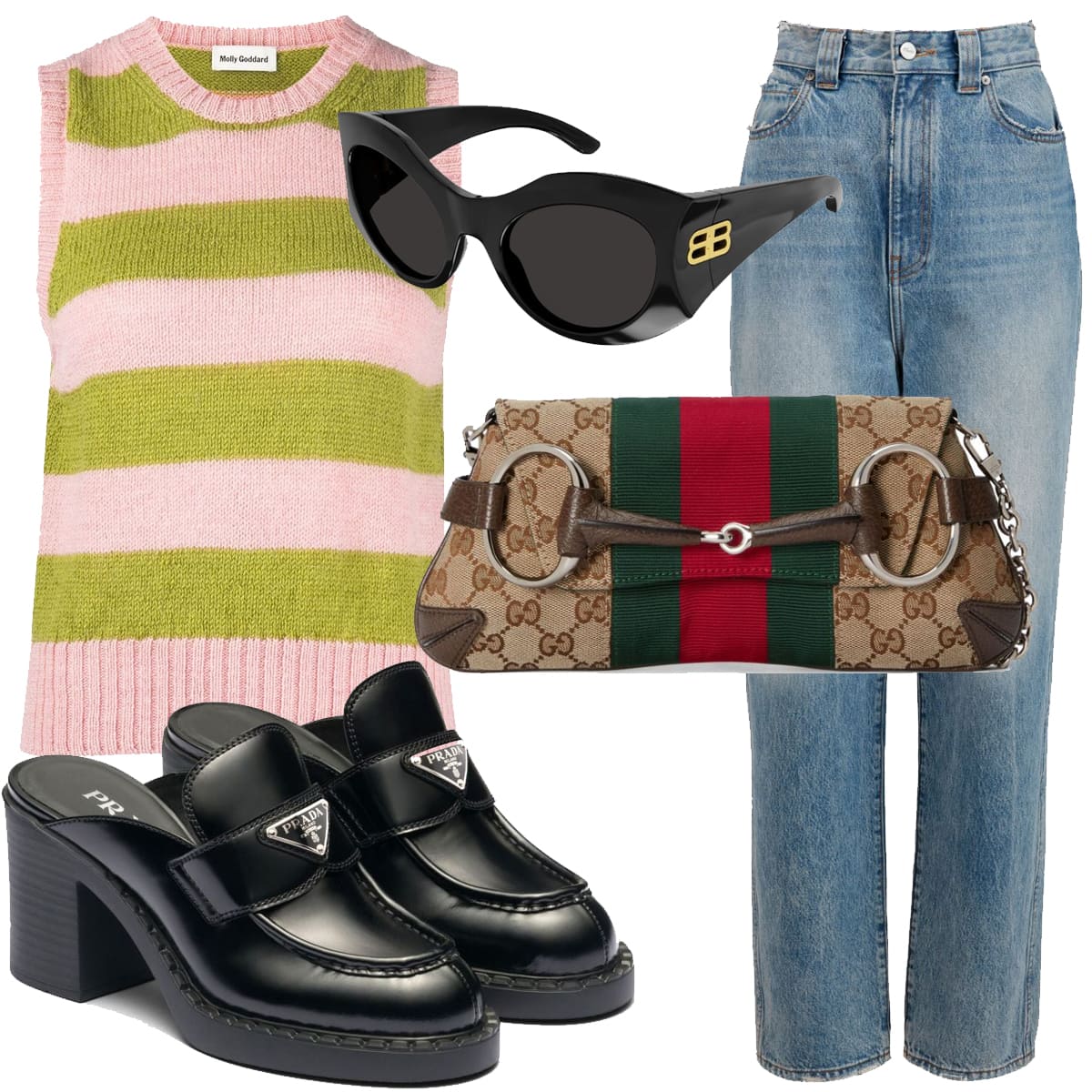 Aside from its in-house brand, There Was One, Farfetch also offers clothing and accessories from over 1,400 brands, including heritage fashion houses like Gucci and Prada and emerging fashion brands like Khaite and Molly Goddard
Farfetch Membership Program
Farfetch is keen to become the go-to online shopping destination for luxury beauty and fashion fans. The e-commerce website offers an extensive membership program that gives you access to exclusive discounts and rewards.
Bronze Farfetch Membership
Welcome reward
Private members' sale access
Birthday reward
Silver Farfetch Membership
You'll reach silver status when you've spent $1,200 or the equivalent
Bronze member perks
Free shipping for two orders
Exclusive discounts for silver members
Gold Farfetch Membership
You'll reach gold status when you've spent $2,400 or the equivalent
Silver member perks
Free shipping for four orders
Exclusive designers and collections
Platinum Farfetch Membership
You'll get platinum status when you've spent $6,000 or the equivalent
Gold member perks
Free shipping for one year
Priority customer care
Extended returns for 28 days
Private Client Farfetch Membership
You'll reach private client status when you've spent $12,000 or the equivalent
Platinum member perks
Fashion concierge
Personal stylist for 1:1 advice
What Companies Does Farfetch Own?
Farfetch's growth has led it to expand its company through several acquisitions. It took over Browns, the London luxury retailer, in 2015.
It also acquired Style.com, a fashion e-commerce website, from Conde Nast in June 2017. It came the same month that JD.com Inc. took an almost $400 million stake in the company.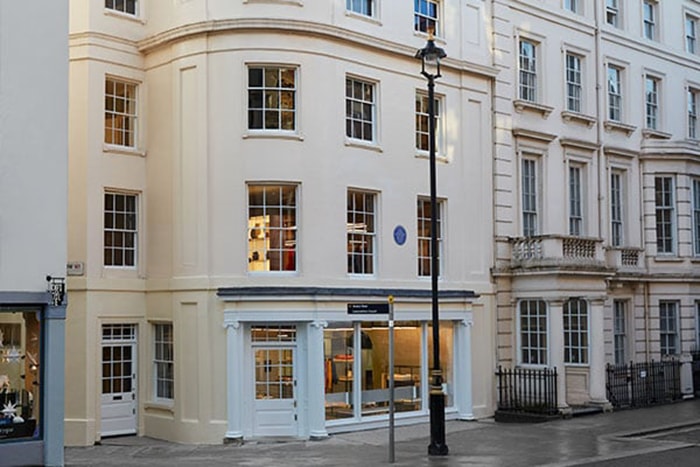 Browns' flagship store, the Browns Brook Street, opened in London's Mayfair in 2021 six years after Farfetch acquired the London luxury retailer (Credit: Browns Fashion)
Farfetch acquired Stadium Goods, the popular sneaker reseller, in December 2018. It purchased the New Guards Group, the parent company of Off-White, in August 2019.
Farfetch purchased Stadium Goods in 2018 before buying the New Guards Group, Off-White's parent company, in August 2019
The company has been growing its presence in China, entering a partnership with Alibaba and Richemont in 2020. Farfetch has also recently acquired Violet Grey and Wannaby Inc.

Farfetch has partnered with Chinese multinational technology company Alibaba and Switzerland-based luxury goods holding company Richemont in 2020
Farfetch Shipping and Returns Policy
Farfetch shipping costs will depend on your location. Most countries have access to express delivery. Farfetch offers free delivery on orders of $200 and more.
Express delivery to the US and most of Europe takes 2 to 4 days, with the rest of the world having 3–7-day express delivery. Standard delivery for most countries is between 2 – 6 days. Selected countries have access to same-day delivery for orders placed before 11 a.m.
Farfetch offers various delivery options, including express delivery, standard, same-day delivery, and F90 delivery (Credit: Nikkimeel / Shutterstock)
Farfetch also offers an 'F90' delivery option with 90 minutes of store-to-door delivery for selected brands and partner boutiques in London, LA, Hong Kong, Berlin, Milan, Madrid, New York, Sao Paulo, and Paris.
Farfetch offers a 14-day return period from the day that your order is delivered. The items can only be returned if the Farfetch security tag or brand tag is still attached.
Beauty and cosmetic products must be unopened and unused with the seals still intact. You can book a free returns collection or return to a drop-off point by submitting your return through your Farfetch account.
Farfetch Discount Codes and Promotions
Farfetch regularly sends out discount codes and promotions. However, most of these discount codes will have specific brands and products excluded from the offer. You'll get 10% off your first order when you sign up for Farfetch's newsletter.
Farfetch offers discount codes for specific customers, such as students, youth, key workers, and seniors (Credit: Farfetch)
Farfetch offers several discount codes for specific customers. You'll get 10% off with the Farfetch student discount through Unidays in the UK.
This discount is occasionally upgraded to 15%. 18 to 25-year-olds can also get 10% off through the Youth discount. There is also a 10% key workers and seniors discount that you can access through Farfetch's website.
You'll find exclusive discounts and promotions, such as free shipping, available when shopping through the Farfetch app.
Farfetch Sustainability Services
Luxury stores are actively seeking new ways to attract younger customers by promoting their sustainability program. Farfetch offers two sustainability services:
1. FARFETCH Refresh
Are you looking for a closet clean-out? Check out Farfetch's Refresh program. You'll earn credit towards future Farfetch purchases by sending your own luxury and high-street pieces to Farfetch.
It's quick and easy with free collection or drop-off points. You can choose to donate part of your earnings to charity or cash it all in as Farfetch credit.
Farfetch Refresh allows you to get rid of things you no longer wear, earn Farfetch credits, and raise money for your chosen charity (Credit: Farfetch)
The items you send to Farfetch must have the following:
No alternations or missing sizing information missing.
No notable damage.
No signs of visible wear.
Farfetch aims to process Refresh submissions within three weeks. You'll be able to track each stage of the process online.
2. FARFETCH Second Life
A similar service to FARFETCH Refresh is the online website's 'Second Life' program. You can sell your designer bags and earn FARFETCH credit towards a future purchase.
Similar to Farfetch Refresh, Farfetch Second Life allows you to clear space by selling your used designer bags in exchange for Farfetch credits (Credit: Farfetch)
This service is currently only available in the UK, USA, Europe, and the UAE. Frequent shoppers at Farfetch who are silver, gold, platinum, or private client members will get 10 to 15% extra credit.
Freshly Curated: The Latest Shoe Arrivals from Farfetch
Discover the latest additions to our shoe collection, freshly curated from Farfetch's newest arrivals:
1. Area x Sergio Rossi Amazona Gladiator Sandals: A Striking Collaboration, $3,918 at Farfetch
Adorned with vibrant blue feathers, these sandals showcase a high gladiator-inspired silhouette
2. Y/Project Denim Knee-High Boots: A Transformative Statement Piece, $4,096 at Farfetch
Crafted from denim and luxuriously lined with leather, these boots boast stiletto heels and are accentuated with distinct appliqué detailing, fastened securely with snap buttons
3. Jacquemus: Melding Classic and Contemporary with "Les Mules Basses" Ballet Pumps, $715 at Farfetch
The elegant front bow echoes traditional ballerina flats, while the unique heel structure pays homage to classic court shoes. Their distinctive geometric design, crowned by a bold three-dimensional square toe, truly sets these pumps apart:
Representative of Jacquemus' pioneering spirit in design, the "Les Mules Basses" in a sleek black captures the essence of two iconic shoes
4. Jacquemus Les Chaussures Ballet 110mm Leather Mules, $778 at Farfetch
Crafted from luxurious leather, the Jacquemus Les chaussures Ballet 110mm mules stand out with a dainty bow, a slender metallic heel, and a striking square toe
5. MSCHF's Big Red Boot: A Statement of Boldness and Individuality, $475 at Farfetch
Brooklyn's art collective MSCHF, known for its controversial collectibles, went viral with their "Big Red Boots" inspired by "Astro Boy."
Despite their cartoonish and unusually large design, they sold out minutes after their $350 release on the MSCHF app, even attracting A-listers. Described as "cartoon boots for a Cool 3D World," they truly embodied cartoonish surrealism.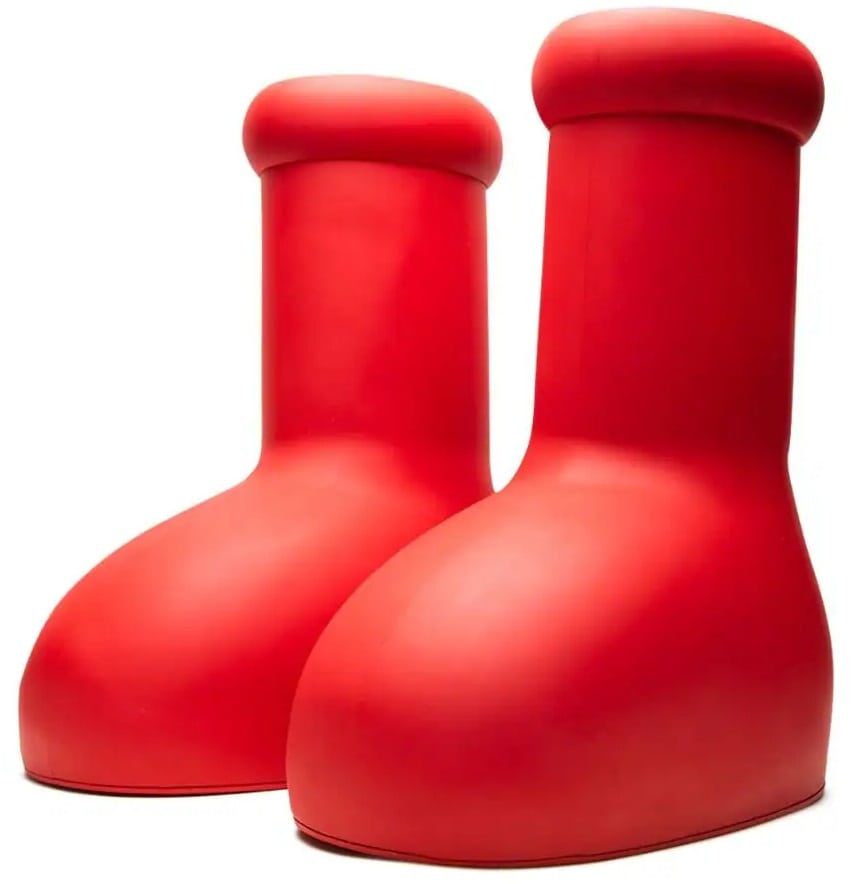 Featuring a vibrant crimson-red TPU rubber exterior, this boot offers comfort with a cushioned ankle collar and is completed with a treaded EVA sole that boasts the engraved MSCHF logo
6. MSCHF x Crocs "Yellow" Big Boots Collaboration, $725 at Farfetch
The design prominently showcases MSCHF's flair for the unconventional, blending Crocs' distinctive perforated style with a bold silhouette.
This footwear retains the classic perforations on its base and features a rugged EVA outsole stamped with the MSCHF logo, culminating in an iconic statement piece.
Crocs has teamed up with Brooklyn-based art collective MSCHF to introduce the Big boots in a striking yellow hue
7. Camper's Kobrah 75mm Slingback Sandals, $150 at Farfetch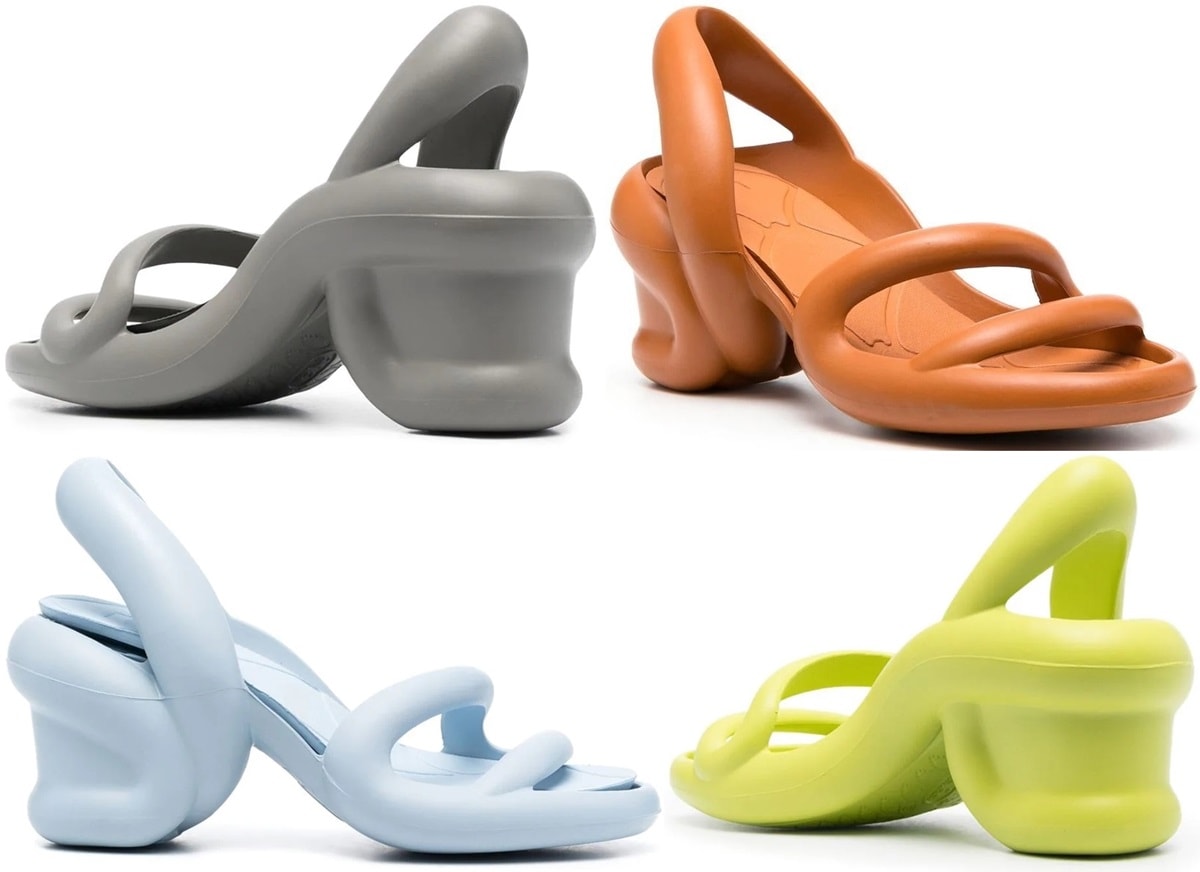 Discover the Kobrah 75mm sandals by Camper boasting a chic double-strap design coupled with a slingback strap for a secure fit
8. Studded White Fabric Sunnei 1000Chiodi Heel Sandals, $241 at Farfetch
Padded white fabric heel sandals with grey contrast edges and white decorative stitchings
9. Stella McCartney's Equestrian-Inspired Ryder Pumps, $805 at Farfetch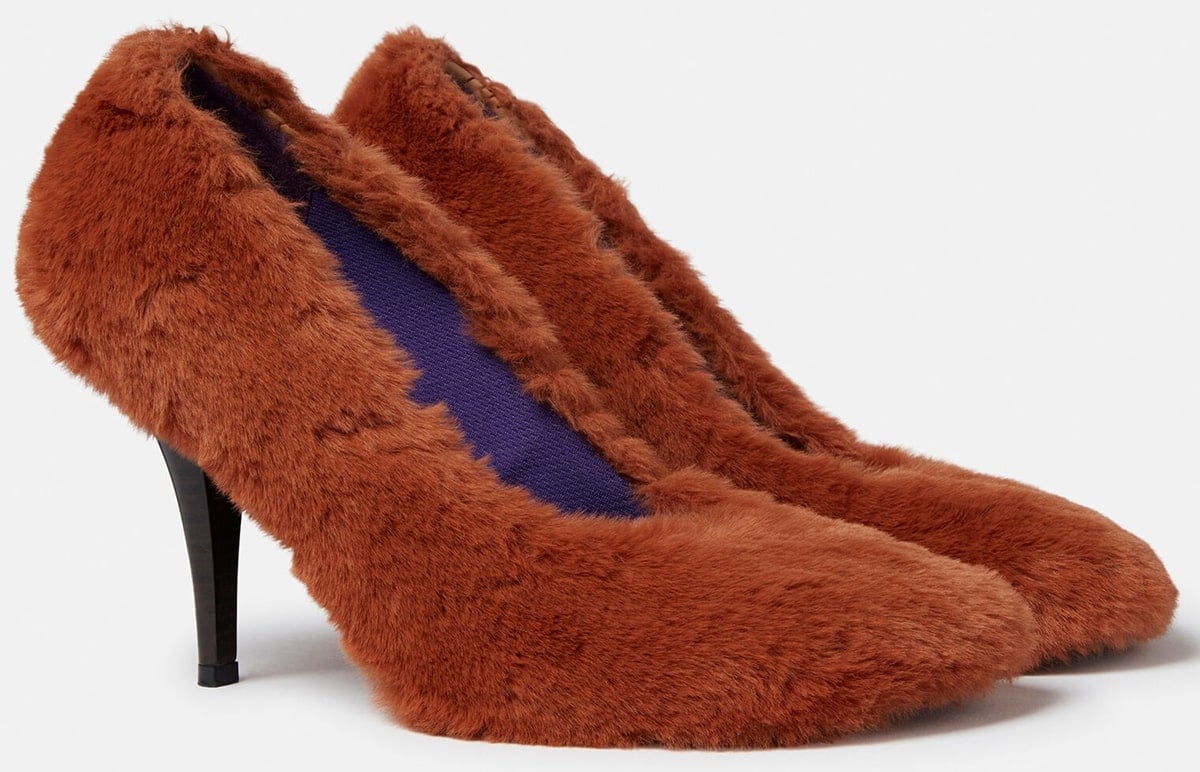 Stella McCartney's Ryder pumps beautifully capture equestrian and bridle themes with a faux-fur upper, a distinct molded toe design, and a stylish 95mm heel
10. SI ROSSI Teddy Sandals: A Blend of Bold and Delicate, $910 at Farfetch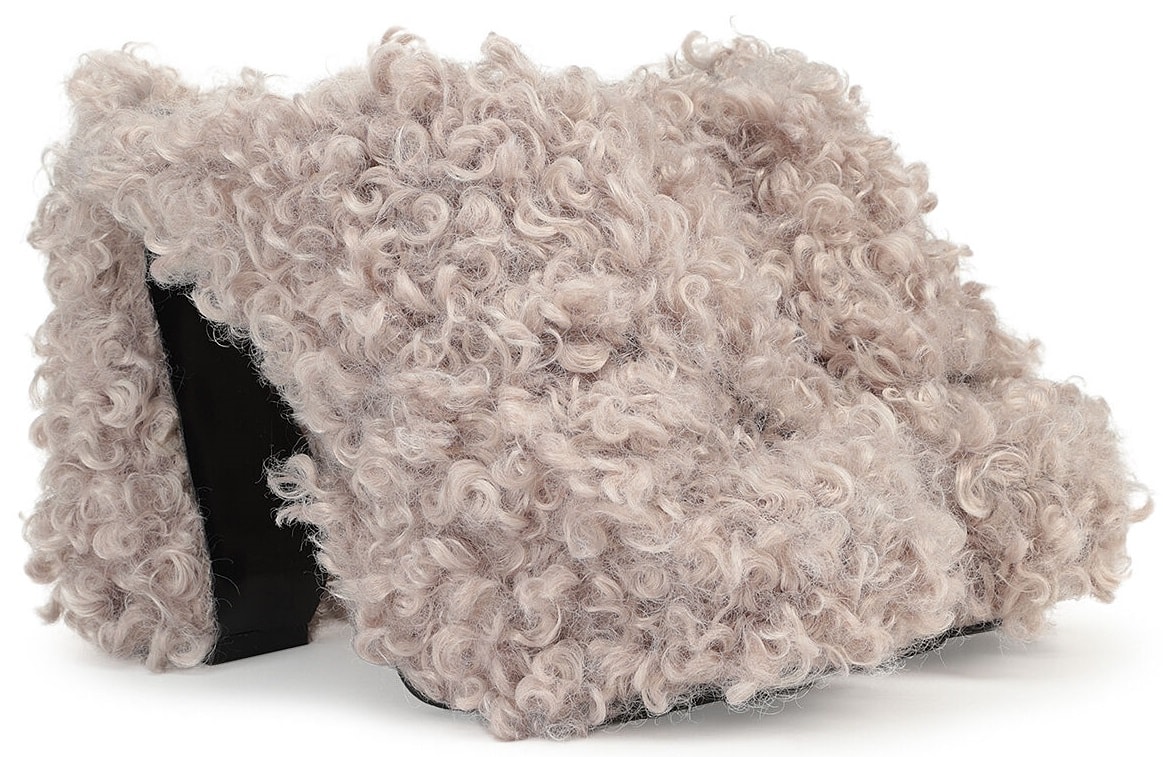 These Sergio Rossi Si Rossi 90mm shearling mules exude bold femininity, showcased in a subtle greige hue
11. Gold Metallic Cutout Leather Pumps, $960 at Farfetch
These Jil Sander pumps showcase the brand's artful minimalism through their statuesque construction and unique details
12. Loewe's Stylish 'Terra' Platform Mules Stealing the Spotlight, $990 at Farfetch
Loewe's fashionable footwear is gaining runway fame, with the 'Terra' platform mules leading the way