What is it with companies fetishizing shoe accessories? First, we had Foot Undeez, then we had Foot Panties, and now, we've got Heel Condoms.
Heel Condoms are actually nothing new. They're covers that slip up over 2–5 inch stiletto heels and come in different designs. They've been around for about three years now, so you shoe lovers most likely have already heard about them and maybe even own a few pairs yourselves. Still, the name comes as a shock, doesn't it? Perhaps that's their marketing gimmick. It's clearly worked on us; look at us still pointing it out three years later.
Anyway, let's talk about these Heel Condoms. Bizarre brand name aside, these things can actually be pretty cute! The video below showcases some of the covetable, um, Condoms that can be purchased at Amazon.
Below are some more of our favorite styles that can be found at Amazon:
Zebra Fur, $18
White Lace, $20
Feathers, $30
The original Heel Condom has even evolved into what they call the "panty style." Fetishized name yet again, but the panty style is actually smartly designed to fit all heel types and not just stilettos like the original.
We love that these panty-style Heel Condoms come in different versions.
Edgy Spikes and Chains:
Gold Chains, $35
Gold Spikes, $40
Flirty Feminine Styles:
Fuchsia Flower, $28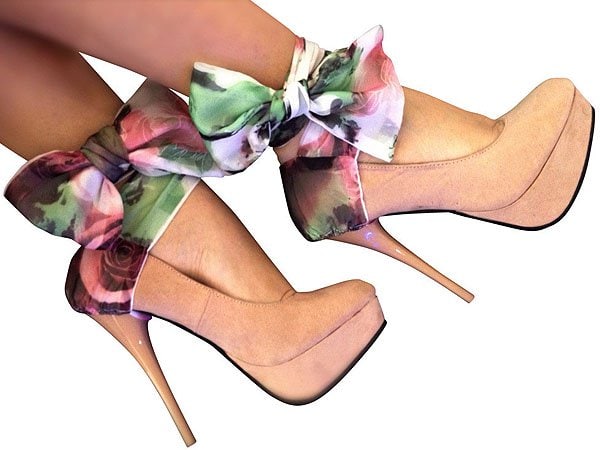 Multicolor Print, $28
Hot-Pink, $24
Fur and Feathers:
Rabbit Fur, $14
Black Feathers, $36
Fun Designs Like Cutouts and Color Blocking:
Black & Yellow Suede, $22
Color Block, $18
What's your take on these Heel condoms? Love 'em or leave 'em?
The styles we featured here are all available on Amazon!