In October 2018, Tamara Ecclestone confirmed that she had finally stopped breastfeeding her daughter Sophia Ecclestone Rutland. Born on March 17, 2014, her daughter was then over 4 years old.
Jay Rutland's wife replied to a fan on Instagram who asked whether Tamara was still breastfeeding. "No Fifi stopped at the end of the summer x," she wrote on Instagram Stories. Coco Austin continued breastfeeding her daughter for even longer.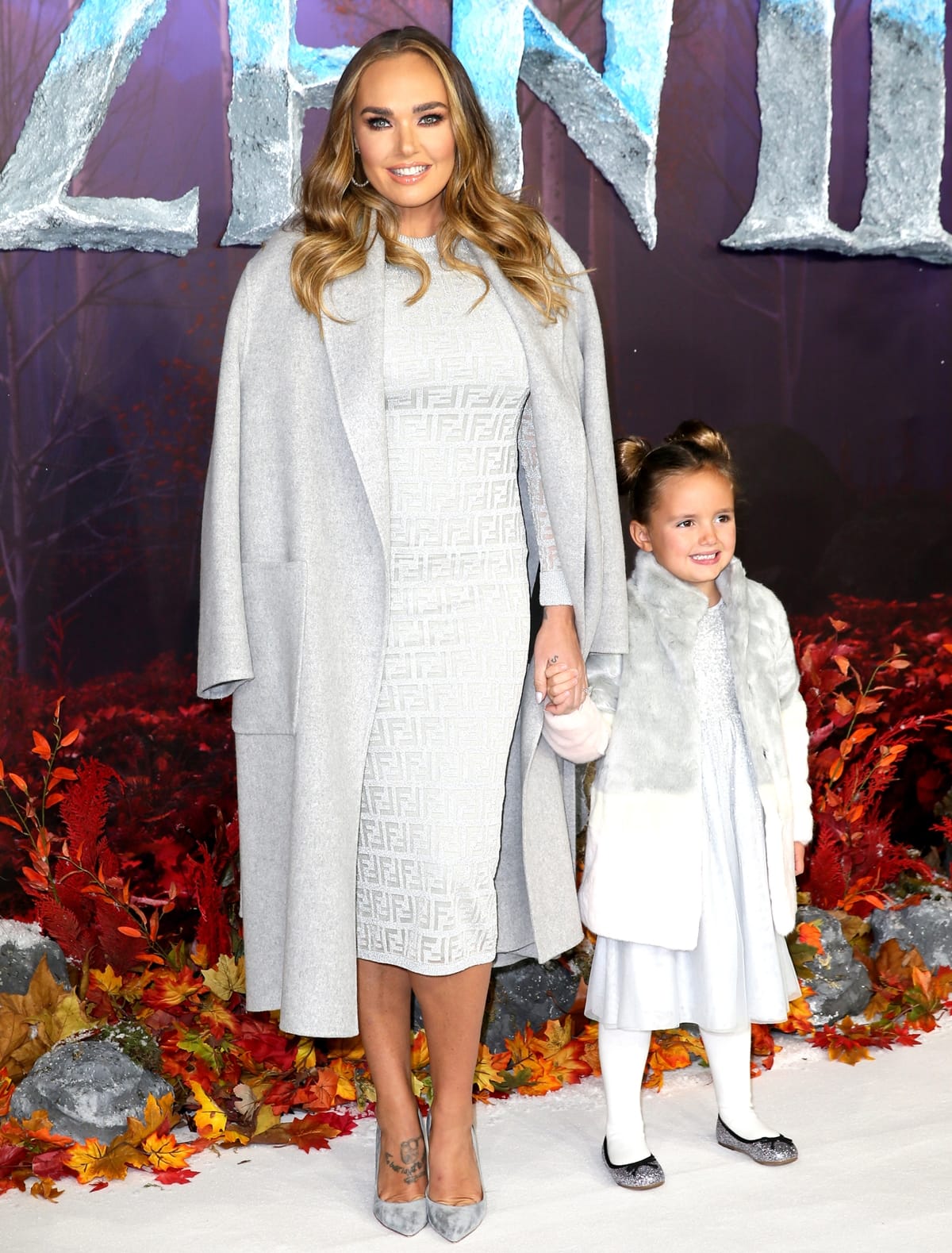 Tamara Ecclestone with her daughter Sophia Ecclestone Rutland at the European Premiere of "Frozen 2" at the BFI Southbank in London on November 17, 2019 (Credit: WENN / Mario Mitsis)
"It just stopped over summer, she was just done. I never wanted it to be a big song and dance like, 'Today we're going to stop.' I felt like it was getting less and less and I knew it was going to be done soon," Tamara confirmed in a conversation with This Is Mothership's Gemma Rose Breger and Samantha Silver as part of the mummy bloggers' Sofa Sessions.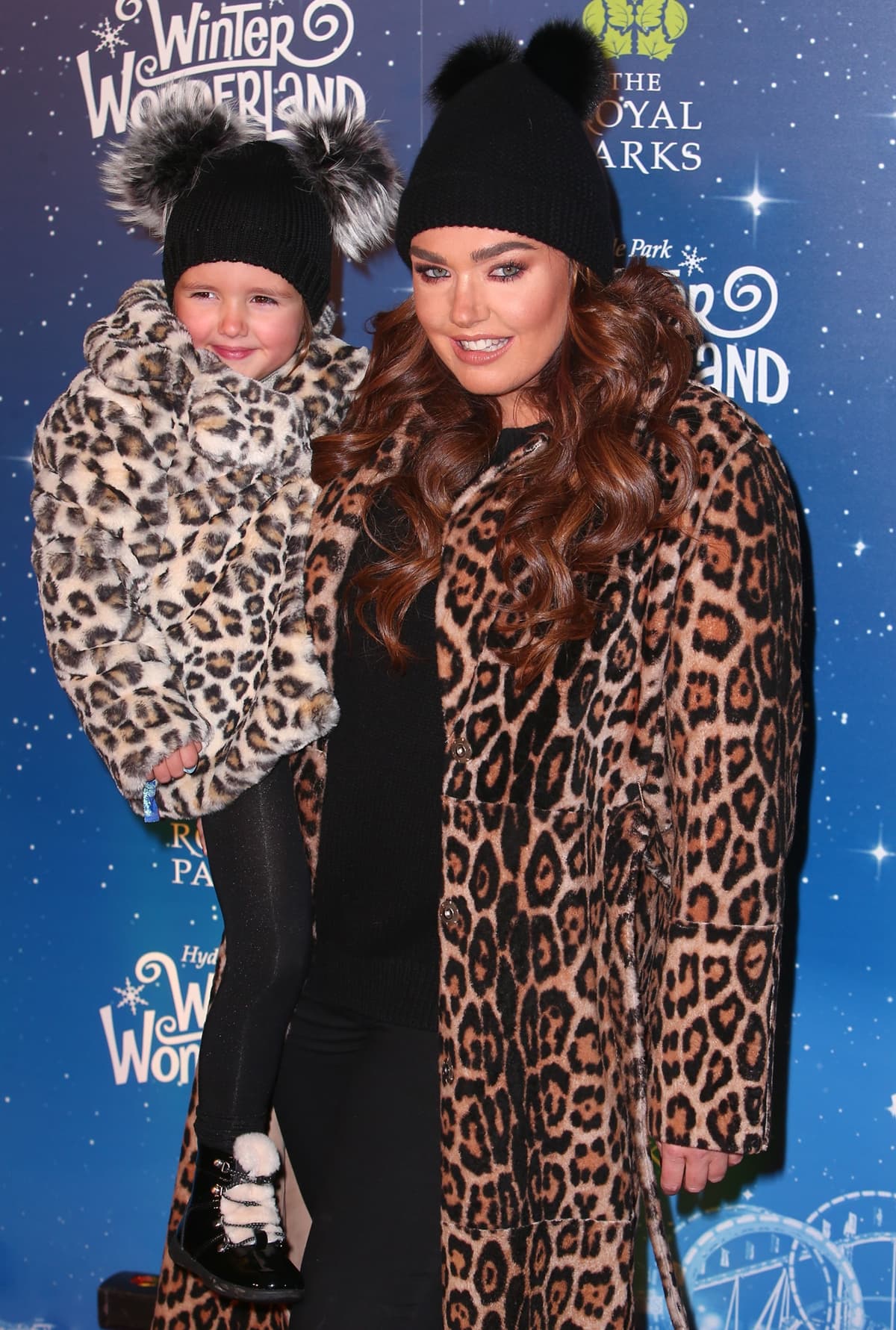 Pictured at the VIP Launch of Hyde Park Winter Wonderland on November 21, 2018, in London, England, Tamara Ecclestone breastfed her daughter Sophia Ecclestone Rutland until she was 4-years-old (Credit: John Rainford / WENN)
The Formula One heiress had been criticized for promoting breastfeeding in such a public way.
"I still breastfeed her in the night, I've talked openly about that, it's a personal decision. I really don't have a desire to [go away], I go out for dinner with my husband, but I come back to her and I like to make sure she's ready in the morning," she told hosts Eamonn Holmes and Ruth Langsford during an appearance in April 2018 on This Morning.
Tamara Ecclestone wears her hair in curls as she arrives at Madeo Steakhouse in Los Angeles on January 15, 2013 (Credit: WENN)
In January 2013, British-Croatian model and socialite Tamara Ecclestone was spotted out in Los Angeles in a pair of nude pumps that if worn by anyone else would have probably seemed pretty boring.
The then 28-year-old added her Christian Louboutin heels to a black-and-nude body-hugging dress and loose wavy locks.
Tamara Ecclestone wears a black-and-nude dress out to dinner (Credit: WENN)
What do you think? Do you think these nude heels complemented the nude accents on her figure-hugging dress, or should she have gone with a more dramatic shoe?
Tamara Ecclestone's foot tattoos are visible in nude Christian Louboutin platforms (Credit: WENN)
While we have not been able to pinpoint the exact style that Tamara was wearing, we think these are likely Christian Louboutin's "Lady Peep" heels.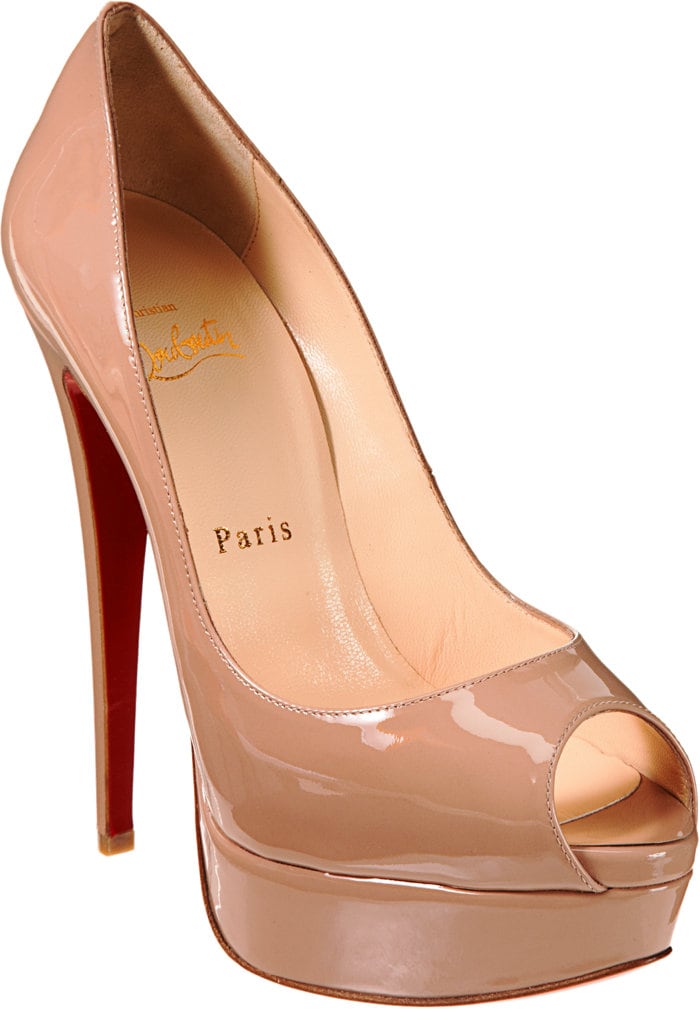 Christian Louboutin 'Lady Peep' Platform Pumps, $945