It's such a shame when a lady wears gorgeous heels and they get soaked in the rain. We feel the cringe for Tamara Ecclestone, who was sheltered under an umbrella on May 28 while walking on the streets of Manhattan. She (and her shoes) survived, though, we're happy to say.
Tamara Ecclestone walking the streets of Manhattan in gorgeous sandals despite the rain on May 28, 2013
On this occasion, Tamara wore a black dress paired with Givenchy "Zenaide" suede caged sandals. With the sneaker wedge trend so rampant, it's refreshing to see a cool pair of gladiator heels. Tamara's footwear was the ideal choice to complete a chic yet edgy look. What do you think?
Tamara in chic and edgy Givenchy "Zenaide" caged sandals for her day out in Manhattan on May 28, 2013
The Givenchy sandal booties come in black and blue at Forward:
Givenchy "Zenaide" Suede Caged Sandals in Black, $1,395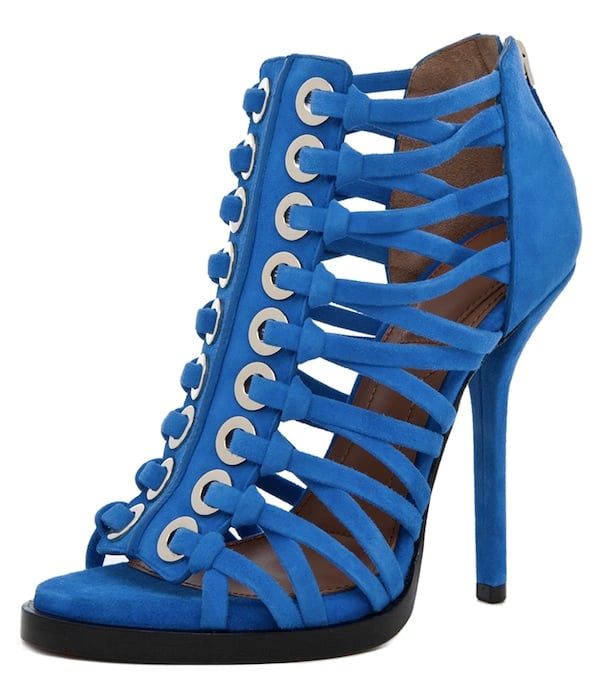 Givenchy "Zenaide" Suede Caged Sandals in Blue, $1,395
If the heels are too high for you, try the shorter heeled or flat version: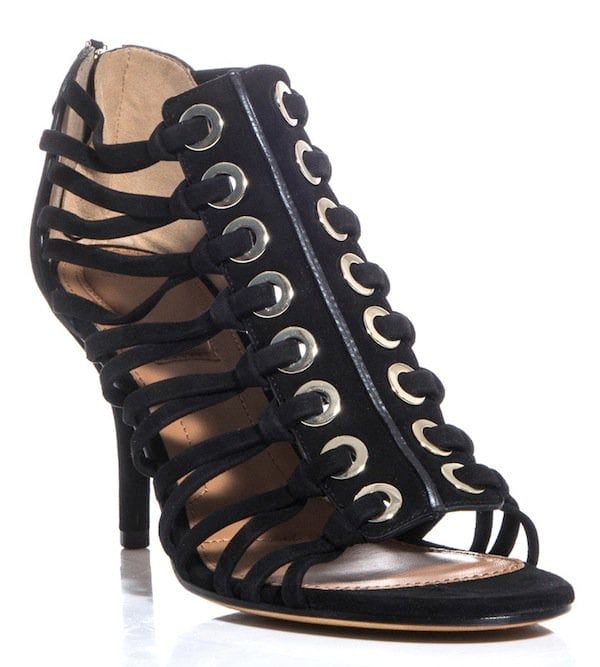 Givenchy Suede Laced Sandals, $1,288
Givenchy Gladiator Flats, $885.50
Credit: TNYF/WENN