Alec Monopoly, an American street artist, opened his first solo exhibition entitled "Park Place" at LAB ART in LA yesterday, and Tara Reid was one of the numerous celebrities who graced the event.
Tara Reid wears a 3/4-sleeved top and a gray fedora
The paps immediately spotted Tara Reid even before she entered the venue.
Our eyes were immediately drawn to the silver spiked pumps on her feet in the following picture, but after getting over the shoes' shininess, we got to appreciate how Tara Reid styled her pumps overall.
David Schechtmann and actress Tara Reid arrive at Park Place A Solo Show By Alec Monopoly At LAB ART on March 13, 2013, in Los Angeles, California
Celebrities usually wear pumps like these with short and tight dresses, so it's refreshing to see Tara Reid's sweet and almost schoolgirl-like take on them.
We love the mumsy 3/4-sleeved top with a pristine white Peter Pan collar. The studs on her gray fedora match the studs on her shoes, but the hat comes off as an appealing-to-the-art-crowd accessory more than anything.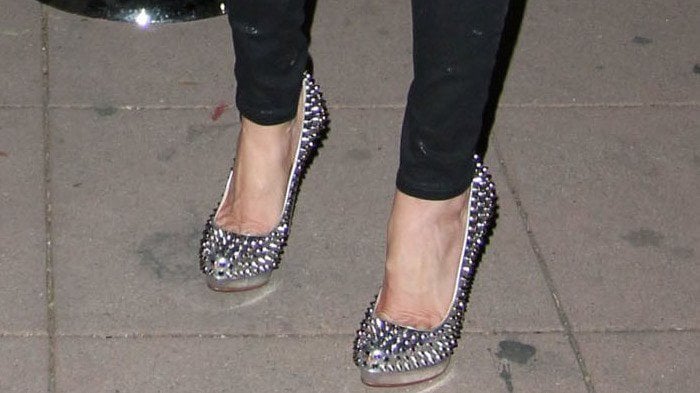 Tara Reid's feet in silver spiked Christian Louboutin "Alti" pumps
You can see the red sole peeking from the edges in the picture directly above — Tara Reid's shoes are none other than these Christian Louboutin "Alti" pumps:
Christian Louboutin Alti Spiked Pumps, $1,495 at Nordstrom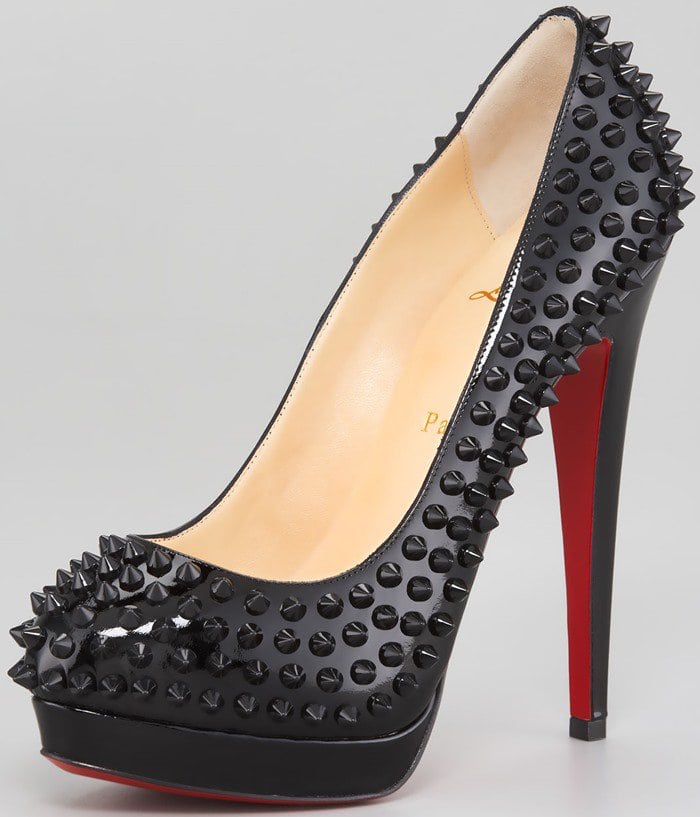 For a look-for-less option, we love this one we found from Vince Camuto at Zappos:
Vince Camuto "Madelyn" Pumps, $165.57 – $199.99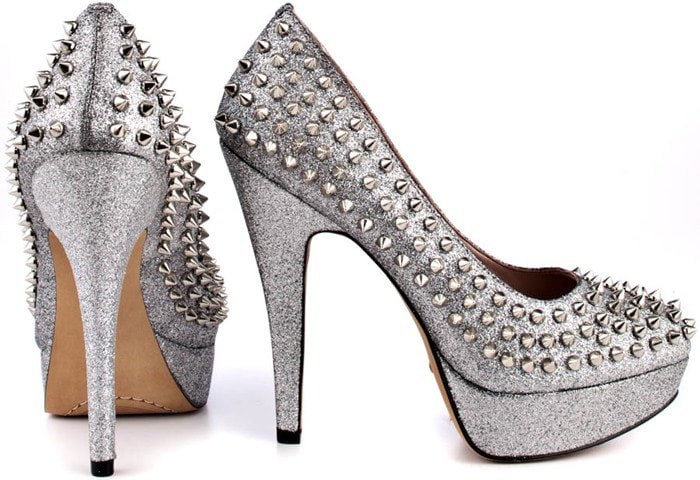 Credit: WENN