Jennifer Coolidge is spilling a few secrets about her sex life. The star revealed to Variety that her role as Steve Stifler's mom, Jeanine Stifler, in the 1999 raunchy comedy, American Pie, opened doors for hundreds of sexual encounters.
The American coming-of-age sex comedy film also stars Tara Reid as Victoria "Vicky" Lathum.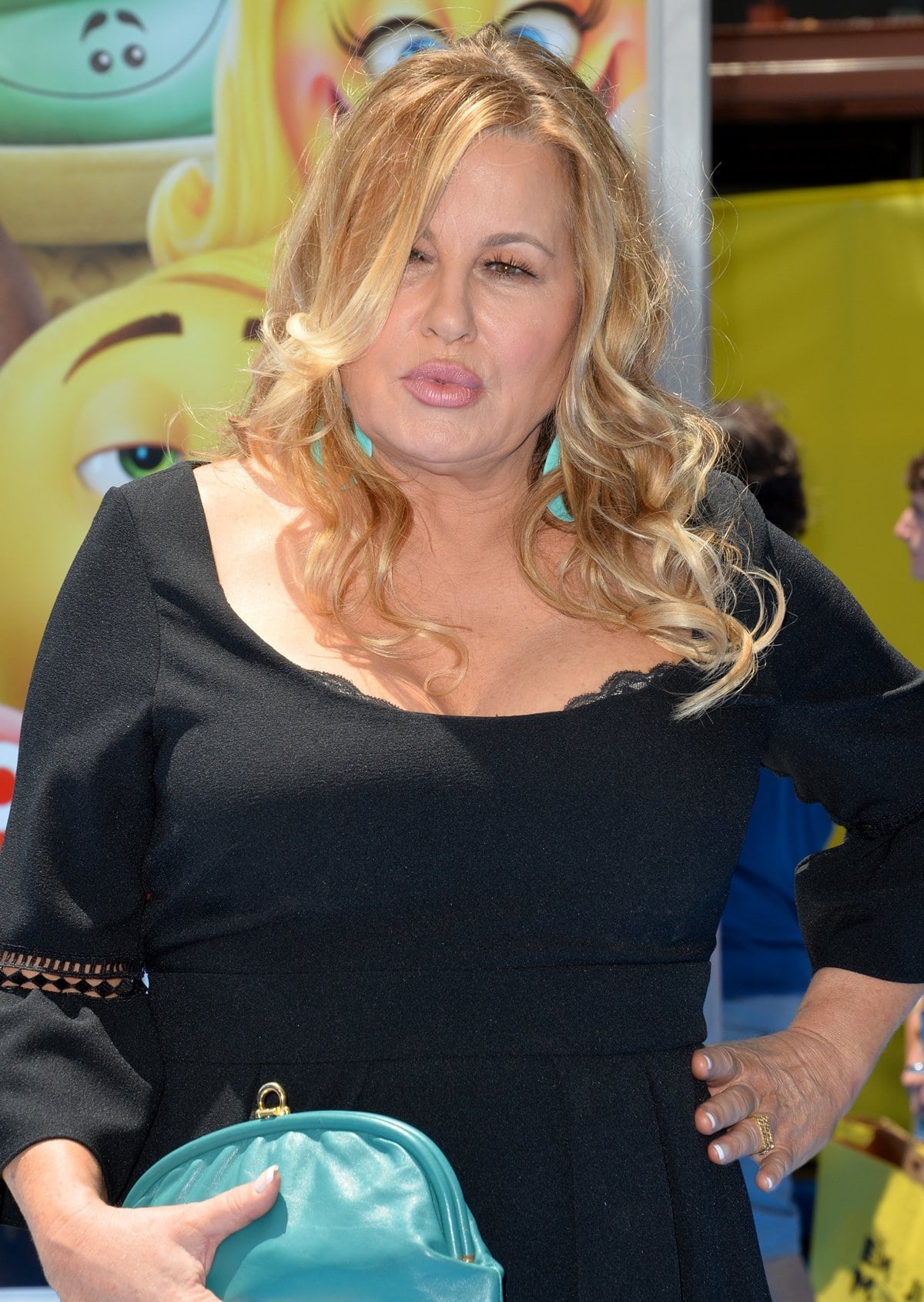 Jennifer Coolidge became famous as Jeanine "Stifler's Mom" Stifler in the American Pie film series (Credit: Jaguar PS / Shutterstock)
The Legally Blonde star told the outlet, "I got a lot of play at being a MILF, and I got a lot of sexual action from American Pie. There were so many benefits to doing that movie. I mean, there would be like 200 people that I would never have slept with."
Coolidge in American Pie
Her breakout role in the cult classic film sees Coolidge's character having a fling with Paul Finch (Eddi Kaye Thomas), her son's classmate. Coolidge, now 60, is only 14 years older than the actor who played her fictional son, Seann William Scott (45).
Jennifer Coolidge was born on August 28, 1961. At the time American Pie was released on July 9, 1999, she was 37 years old. She celebrated her 38th birthday on August 28, 1999.
The raunchy film follows four teen boys, Finch, Jim, Oz, and Kevin, who make a pact to lose their virginity by prom. Finch is inevitably seduced by Stifler's mom, earning Coolidge her reputation as a MILF.
Jennifer Coolidge as Stifler's mom and Eddie Kaye Thomas as Finch in the 1999 American coming-of-age sex comedy film American Pie (Credit: Universal Pictures)
Coolidge has always been typecast as a promiscuous, middle-aged, and flashy character. The actress even said as much in an interview with Us Weekly in 2020, "I've always looked old for my age. I bought a case of beer when I was 11 with my neighbor's wig."
American Pie Opened Doors for her Career
Although she went into acting with the desire to be a drama actress like Meryl Streep, Coolidge has shown her talent as a comedic actor throughout the last three decades with numerous memorable roles.
She has a no-holds-barred approach to comedy and shines in the roles that require uninhibited, unappealing characters while delivering Ines filled with sexual innuendo. The role in American Pie, and American Pie 2, may have opened doors for her sexually but also professionally.
Jennifer Coolidge as Paulette Bonafonté and Reese Witherspoon as Elle Woods in the 2001 American comedy film Legally Blonde (Credit: Metro-Goldwyn-Mayer)
Before American Pie, Coolidge auditioned for a number of small roles for years. She told Variety all about the turn in her career after American Pie.
Jennifer Coolidge flaunts her legs at the Premiere Of Columbia Pictures And Sony Pictures Animation's "The Emoji Movie" at Regency Village Theatre on July 23, 2017, in Westwood, California (Credit: Jaguar PS / Shutterstock)
"People that I could never get in the door — all of a sudden they're asking me to be part of their things. My friends are all surprised that this fluky thing happened."
"My life was going a certain way for a very long time. I'm afraid if I analyze it too much, I'll ruin it."
Coolidge's Memorable Roles
After her role as Stifler's mom, she was cast in several successful films like Legally Blonde, Epic Movie, A Cinderella Story, and more.
Legally Blonde was another reason for the star's massive success in Hollywood. Starring alongside Reese Witherspoon, Coolidge played Paulette Bonafonté Parcell, the manicurist.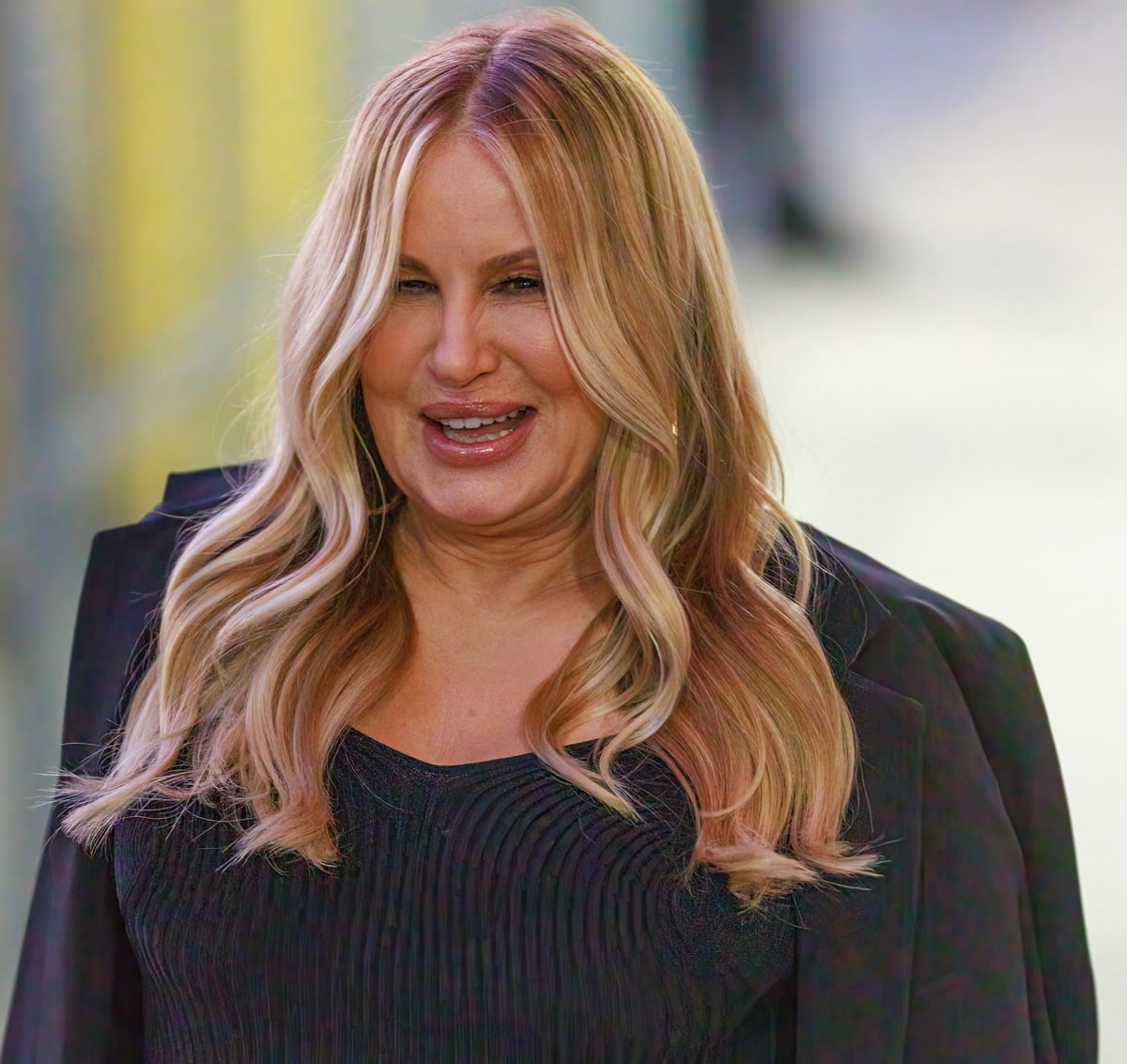 Jennifer Coolidge claims her role in American Pie helped her get laid 200 times (Credit: BauerGriffin / INSTARimages)
Her role as the "evil stepmother" in A Cinderella Story, starring alongside Hilary Duff, won her a 2005 Teen Choice Award.
Her Role In Seinfeld Opened Doors for Her Career
Before appearing in American Pie, she was cast in the role of one of Jerry Seinfeld's girlfriends on Seinfeld.
Her appearance in the 1993 episode as Jerry's masseuse girlfriend marked the actress's first role in television and helped in kick-starting the beginning of a very successful acting career. The episode aired on November 18, 1993, when she was 32.
Jennifer Coolidge portrayed Jodi in "The Masseuse," the ninth episode of the fifth season of Seinfeld (Credit: NBC)
Although she didn't love her performance in the series, she did say that it put her on a new path.
"After my episode aired, all these people, all these casting directors that would never let me through the doorbell, it kind of changed a lot for me," she remarked to Bustle in 2021.
Coolidge's Love Life
Her love life has often reflected her American Pie character. "I did date younger men after [American Pie]," she revealed at the time.
"I really dated younger men for the next 10, 15 years," she told The Guardian in 2013.
The actress has always been mum about the people she has dated, but she was linked to Chris Kattan, a former Saturday Night Live cast member. She is also rumored to have dated Banks McClintock but ended the relationship soon afterward.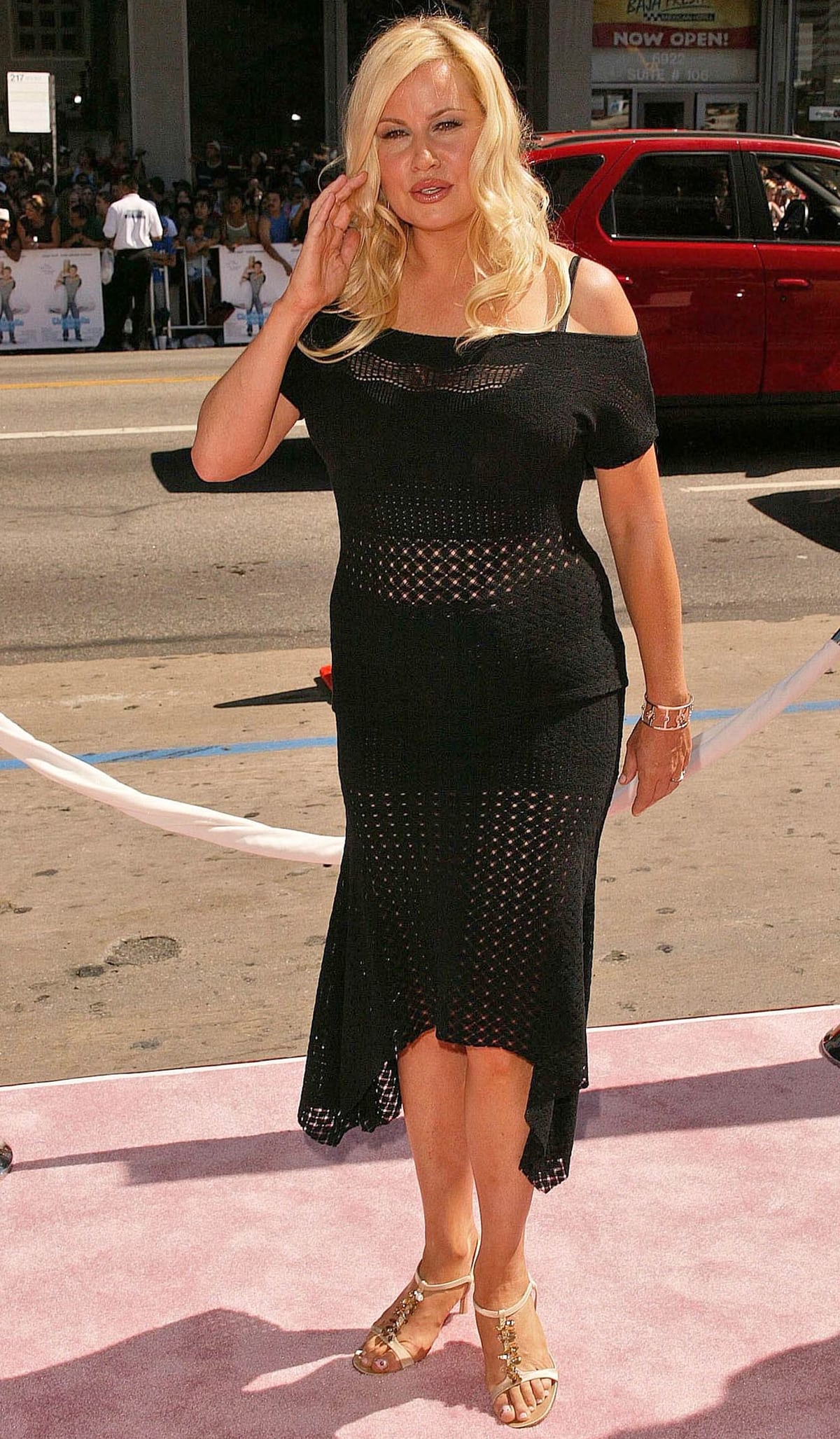 Jennifer Coolidge in a black dress at the premiere of Cinderella Story at the Mann's Chinese Theater in Hollywood on July 10, 2004 (Credit: Marty Hause / Startraksphoto)
According to various reports, she was once married to her longtime boyfriend, Tom Mahoney, but there is no official report of their marriage. There was speculation that they had children, but there is no proof of these rumors.
Coolidge in The White Lotus
Coolidge also discussed her role as Tanya McQuiod in the HBO series The White Lotus with Variety. The role won the actress her first Emmy nomination.
She praised the show's creator, Mike White, saying, "Some jobs, I'm sort of going, 'Wow, this isn't worth working for.' What Mike [White] wrote, I was staying up late every night. I have done one thing really right in my life. I've picked great friends. If Mike was never successful, and we just did White Lotus as a play in a little theater where everyone paid ten bucks to see it, it would still be one of the greatest things that ever happened to me. Because it was a killer job that no one else thought I could do."
Jennifer Coolidge as Tanya McQuoid and Murray Bartlett as Armond in the American comedy-drama television series The White Lotus (Credit: HBO)
The White Lotus is an anthology series that reboots to cover different locations and themes. Coolidge is the only season 1 character to be recast in season 2 of the HBO series without an audition.
Why She Almost Turned Down Her Emmy-Nominated Role
She almost turned down the role over concerns about her weight. She told People in November 2021, saying she "tried to get out of it because I was too fat. During COVID, I just let everything go. I let everything go most of my life but I really let everything go during COVID."
She admitted that she's "vain" and that she "wanted to look a certain way when you're on film … I was not ready for this cool opportunity. It goes to show, you should always be in the best shape because you just don't know."
But "a really smart, savvy, very blunt" girlfriend talked her "off a ledge," and convinced her to take the role.
Jennifer Coolidge in a green Christian Siriano dress at the world premiere of "Like A Boss" at SVA Theater on January 7, 2020 in New York City (Credit: Julie Shea / Cover Images)
"I didn't like the way I looked," Coolidge told Variety, poking at her own sensitivities, "But did I change it for The White Lotus 2? No! I didn't change anything!"
Show creator White said there wasn't a chance for her to say no to the show, despite her qualms. "But there was just no way she was ever going to say no, because I would have forced her by her hair. The reason I was doing this was to do it with her."
According to White, Coolidge "improvs much more that other actors," and continued by saying, "I tend to just shoot what I wrote, but her ideas are genius, bizarro stuff. She's dialed in."
Coolidge on Plastic Surgery
Like her character in A Cinderella Story, Coolidge is no stranger to plastic surgery. She has had some work done, as have many Hollywood stars.
The actress has even poked fun at plastic surgery in the film industry during a stand-up comedy show as part of The Venetian's Lipshtick female comedian series.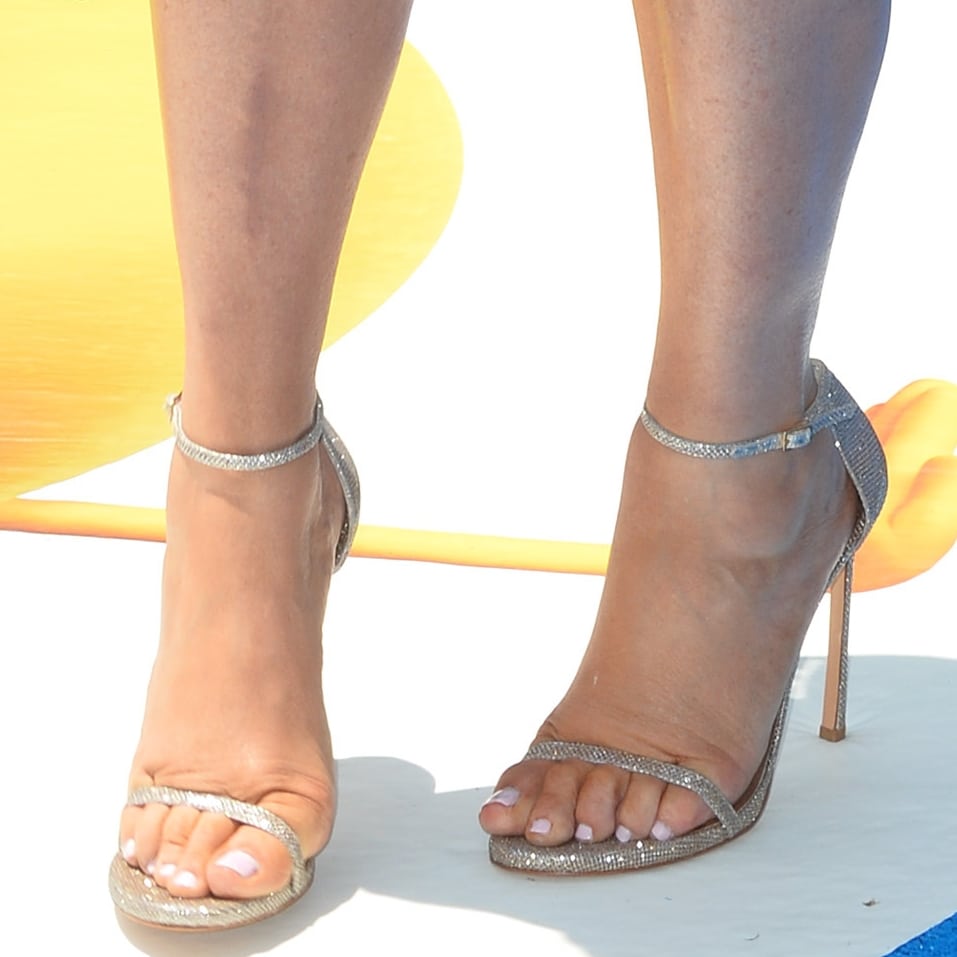 Jennifer Coolidge displays her size 9 (US) feet in glittering ankle-strap sandals (Credit: Jaguar PS / Shutterstock)
"It looks so much like someone scooped the whole eyeball out and put it back in," she says. "You have to cut your eyelids off here" to continue looking young enough to win film roles.