Taylor Swift won Best Female Video award at the 2013 MTV Video Music Awards yesterday. But besides that wonderful bit of news, the country cutie actually also did two other things you would never have expected from her — drop the F-word on Harry Styles while the ex and his band mates were speaking onstage and make a snide comment about the "guy" who inspired her to write the winning song as she made her acceptance speech — a stunt reportedly aimed at Harry. Both were obviously caught on camera.
If you didn't catch the MTV VMAs yesterday, just watch the clip below.
Not such a squeaky clean Ms. Swift after all, right? Or maybe it's a result of being jaded after having so many boyfriends. Nonetheless, Taylor still blew us away with how gorgeous she looked at the event.
She was all grown-up and glam in the beautiful deep blue Herve Leger frock she chose for the occasion — a piece that was completely out of her comfort zone. It was figure-hugging, and it was drop-dead sexy. Taylor finished the dress with short wavy locks a la old Hollywood screen siren and with a pair of two-tone sandals in blue-and-black suede.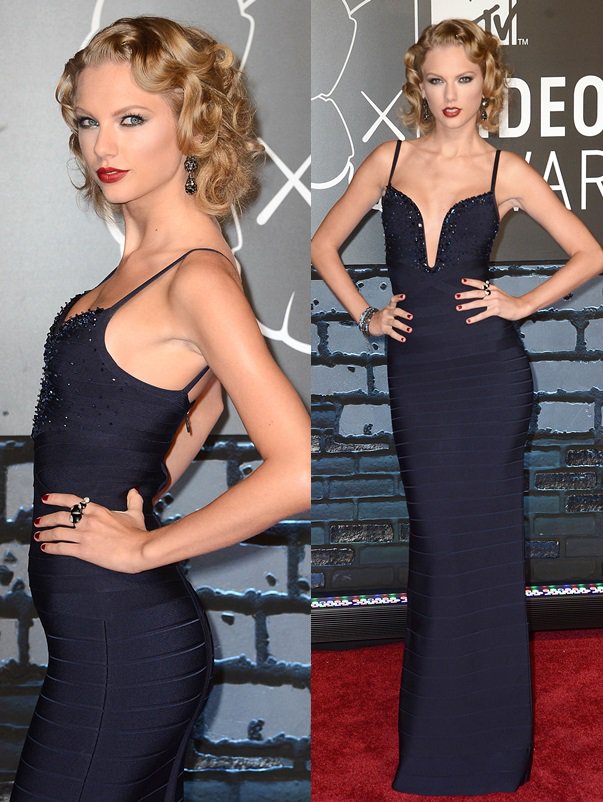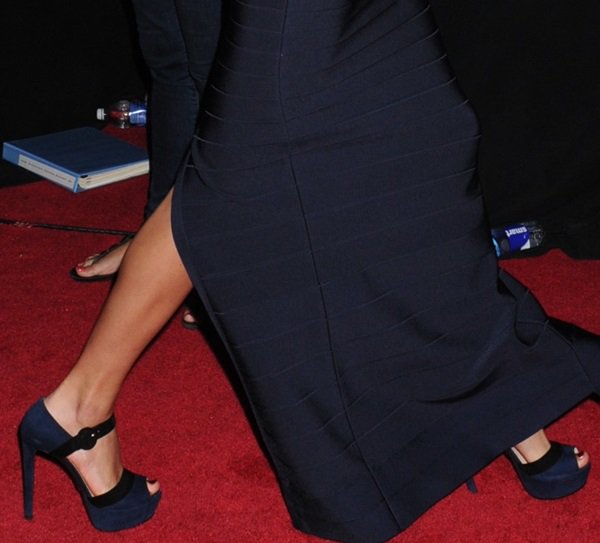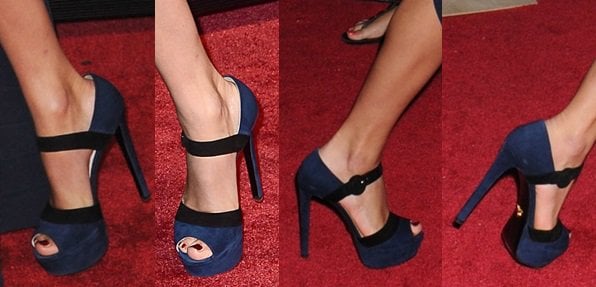 Taylor Swift decked in a deep blue bandage gown from Herve Leger and a pair of two-tone sandals at the 2013 MTV Video Music Awards held at Barclays Center in Brooklyn, New York on August 25, 2013
Taylor's gorgeous blue sandals are from Prada. They come in several renditions, from suede to classic leather as well as satin. The heels look really high, but they're actually just 4.25 inches tall. Take out the 1.25-inch-thick platforms, and you get a very comfortable 3 inches to walk in.
Essentially, what makes the pair unique are the contrast ankle straps and trimming on the vamps. We couldn't find the exact style online, but other variations are available for the taking at Saks Fifth Avenue:
Prada Bicolor Platform Sandals in Burgundy Suede, $790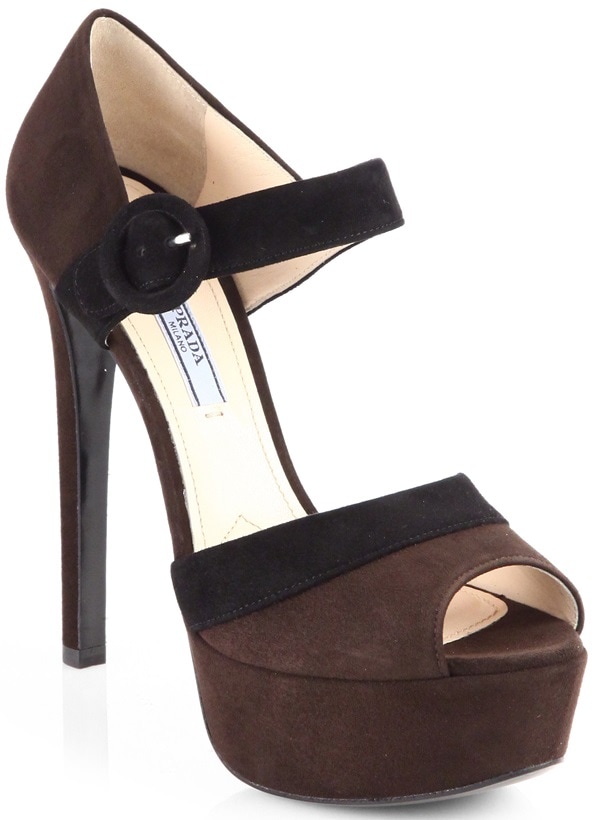 Prada Bicolor Platform Sandals in Brown Suede, $790
Prada Bicolor Platform Sandals in Black Leather, $790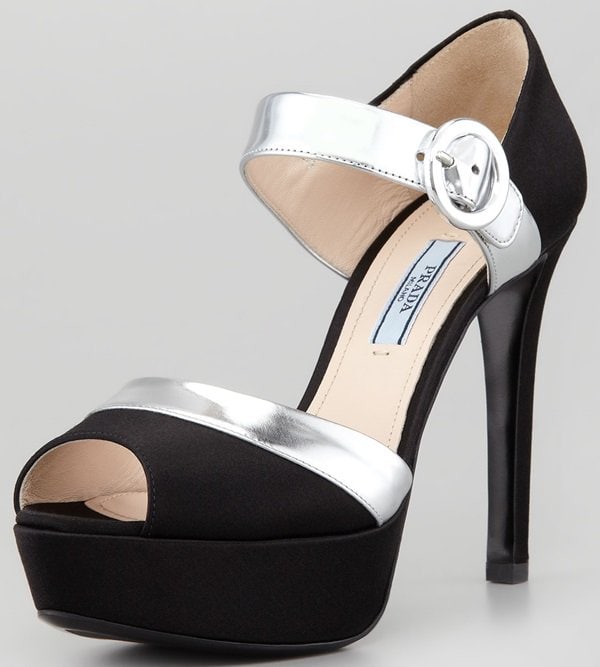 Prada Bicolor Platform Sandals in Black Satin, $790
Credit: Ryan / TRY CW / WENN