Looks like those quirky cat flats from Charlotte Olympia have gained a new celebrity fan – Taylor Swift!
The country cutie was spotted out and about in Charlotte Dellal's loafer type cat-faced shoes a couple of times the past week. And get this, she doesn't just have a pair, she has two – flat velvety blue ones for her super chic street style, and a white heeled version for the red carpet (which she wore to the BBC Radio 1 Teen Choice Awards just yesterday):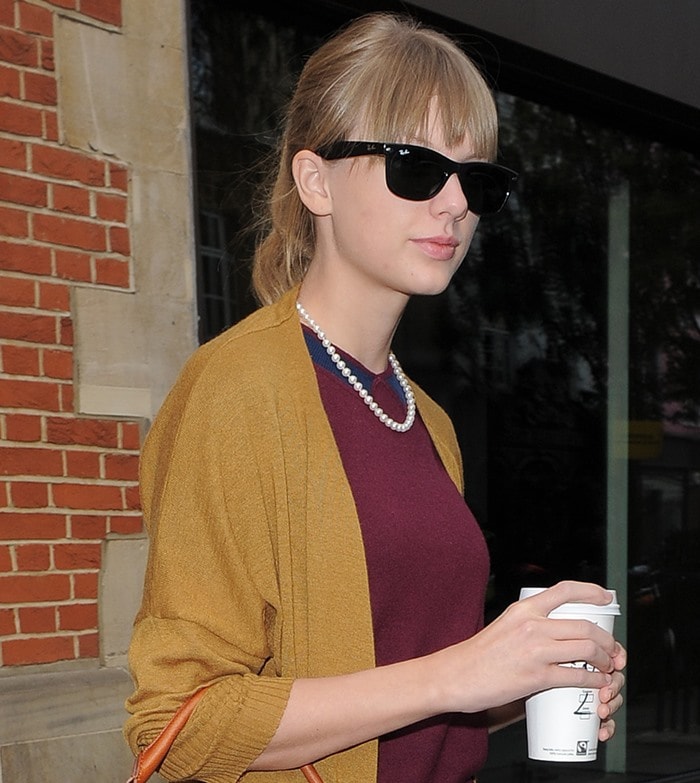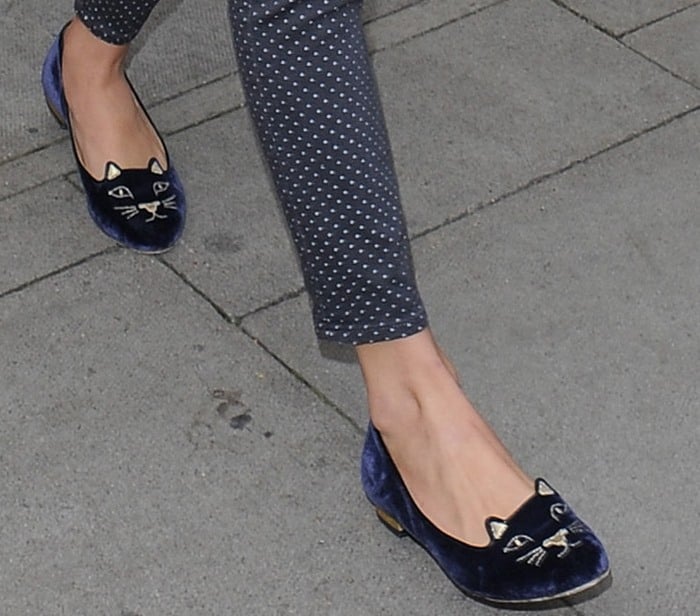 Taylor Swift leaving The Hospital Club in Covent Garden in London on October 4, 2012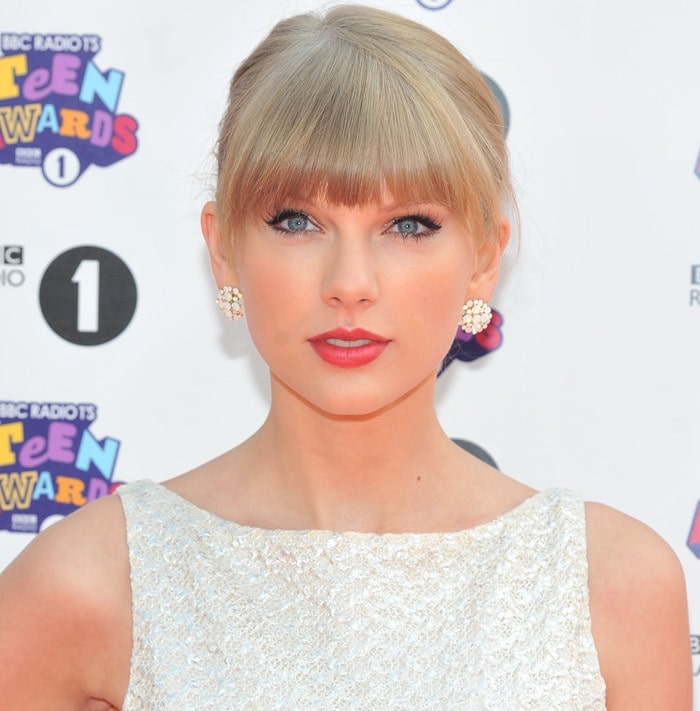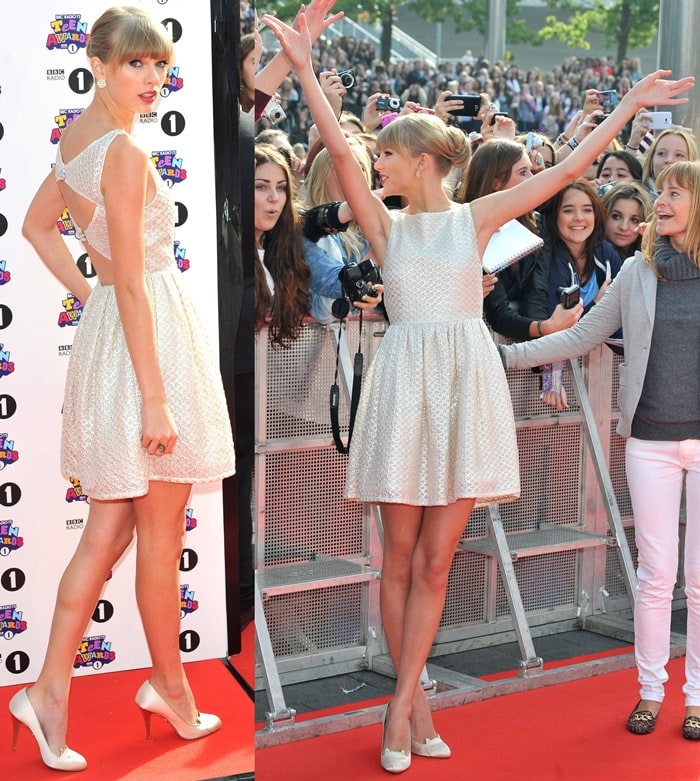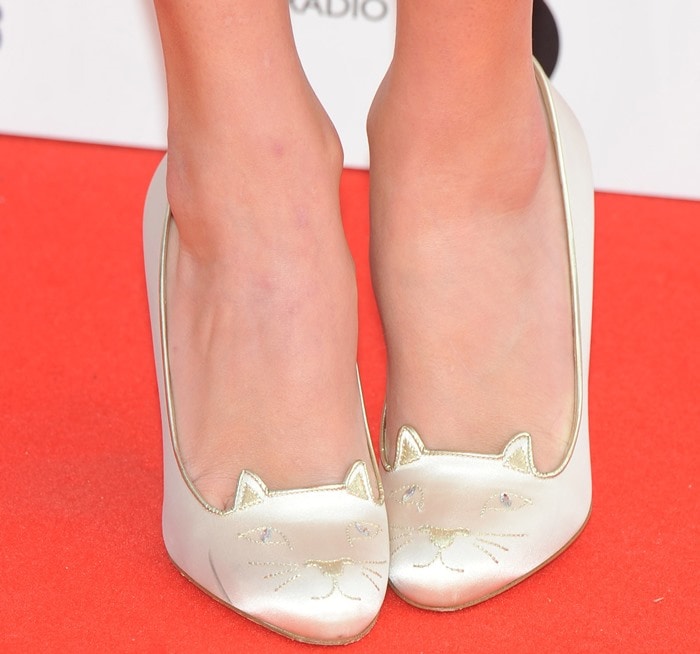 Taylor Swift brightened the red carpet at the BBC Radio 1 Teen Awards held at the Wembley Arena in London on October 7, 2012
Well, what do you think of Taylor's take on those kitty cat shoes? Simply fabulous, right? Of course, the fact that she's slender with very long legs makes a huge difference. She could wear practically anything and it will look extra good.
By the way, if you're dying to own a pair of Charlotte Olympia 'Cat' loafers, be sure to grab one pronto because they are selling out fast. Thanks to Taylor here, these smoking slippers have gained a fresh dose of popularity (it was at its peak back in June).
You can find Charlotte Olympia shoes at Neiman Marcus, Bergdorf Goodman, Net-A-Porter, and Gilt. Enjoy shopping!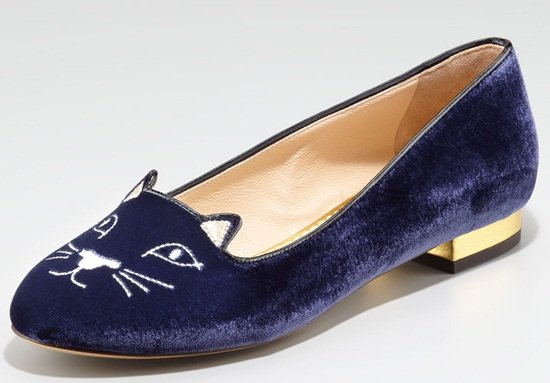 Charlotte Olympia Cat Face Smoking Slipper in Navy, $595
Credit:  Will Alexander / Daniel Deme / WENN