Looks like the bad blood between Taylor Swift and Kanye West is now completely over. Just this morning, Tay came home to a huge bouquet of white flowers that were from Yeezy!
The 25-year-old songstress aww-ed over the gift and then captioned the pic with "#KanTay2020", which is in apparent support of Kanye's campaign for US presidency.
The odd thing is that the flowers look like they were cut right out of the wall of white flowers at Kimye's extravagant Italian wedding. If you remember, Kanye also sent a larger version with the same kind of white flowers to Kim Kardashian for Mother's Day 2014.

He obviously has very specific tastes when it comes to bouquets.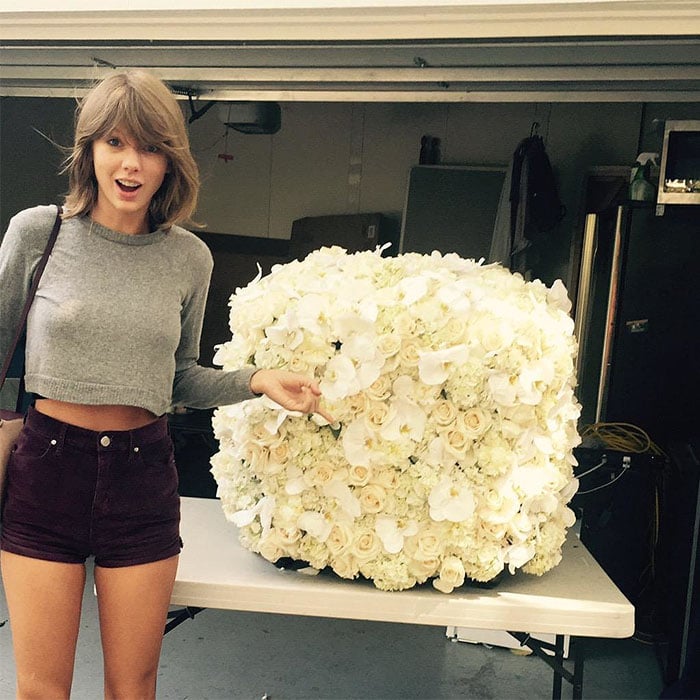 Taylor Swift's Instagram pic of the cube bouquet of flowers sent by Kanye West captioned with "Awwww Kanye sent me the coolest flowers!! #KanTay2020 #BFFs" — posted on September 4, 2015
Cube bouquet aside, it's nice to see how simple and fresh Taylor looks without all the styling and makeup. It's a total 180 from the way she looks and acts on the red carpet.
In fact, at the recent 2015 MTV Video Music Awards, critics were saying she was a total diva being the Regina George of her girl squad, and having not one but three shoe changes!
The first pair we saw were these Christian Louboutin "Pumpstagram" pumps, which Tay worked the arrivals red carpet with: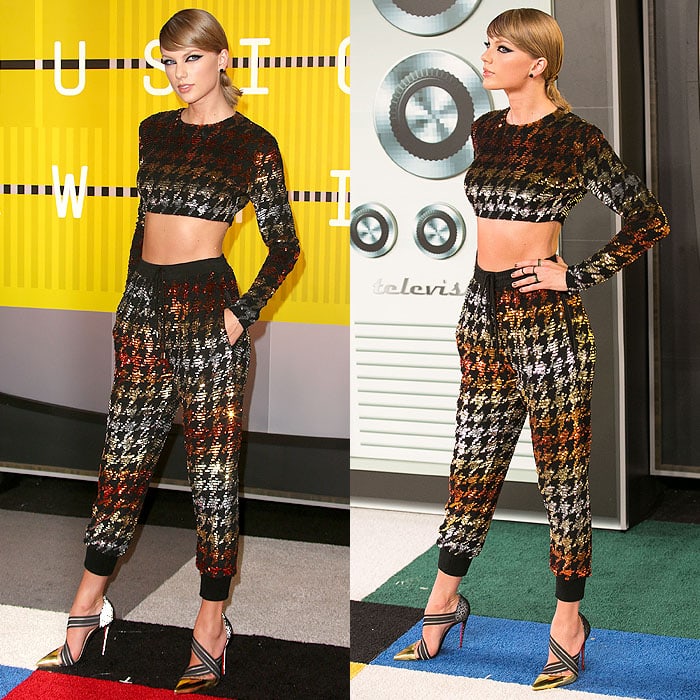 Taylor Swift wearing Ashish sparkly houndstooth-print crop top and joggers with Christian Louboutin "Pumpstagram" pumps at the 2015 MTV Video Music Awards held at the Microsoft Theater in Los Angeles, California, on August 30, 2015
Then, to present Kanye West with his Video Vanguard Award, Tay switched into these gold Giuseppe Zanotti mirror-leather peep-toe pumps that you can buy on Farfetch.
Giuseppe Zanotti Mirror-Leather Peep-Toe Platform Pumps, $775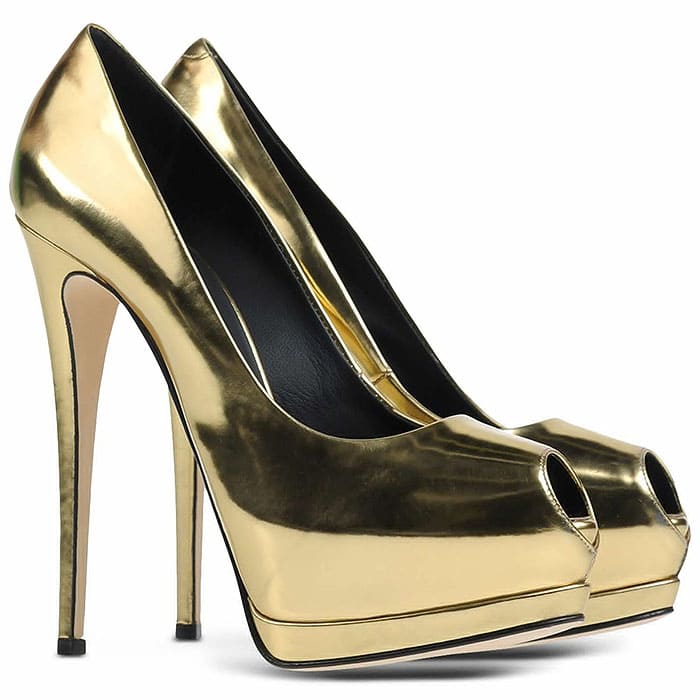 Still apparently not comfortable or happy with her ensemble, Tay again changed her shoes and opted for these silver Giuseppe Zanotti mules while sitting in the audience. You can buy them at Nordstrom.
Giuseppe Zanotti Silver Embossed Mules, $675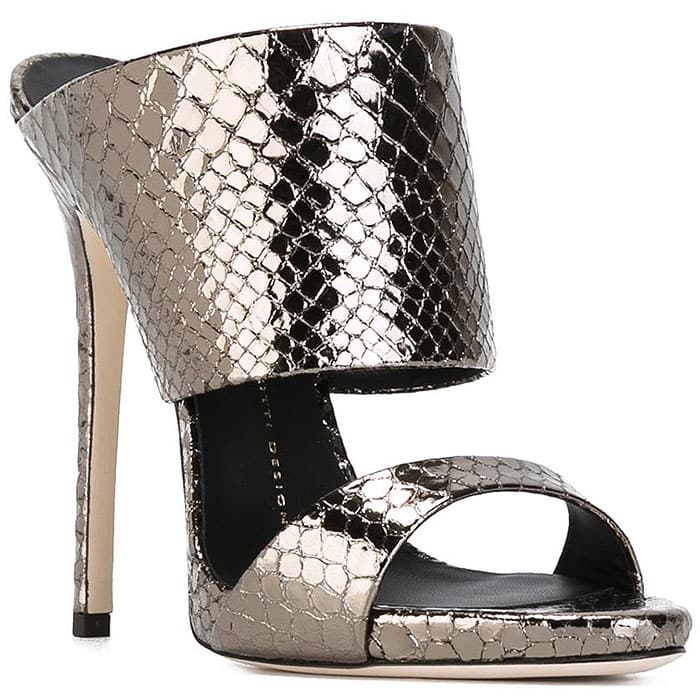 Ever heard of anyone having three shoe changes at one event? Taylor wasn't even hosting or performing!
Which shoes do you think worked best with Taylor Swift's Ashish sparkly houndstooth-print crop top and joggers ensemble?
Credit: Brian To / FayesVision / WENN / Taylor Swift's Instagram