It's been a while since a celebrity red carpet/event look has made my jaw drop and I certainly wasn't expecting the next one to come from the sequin-loving, ultimate girly-girl Taylor Swift. But here she is, knocking me out like she came out of nowhere, in full-on fashionista mode at the Roberto Cavalli Spring/Summer 2011 fashion show last Monday: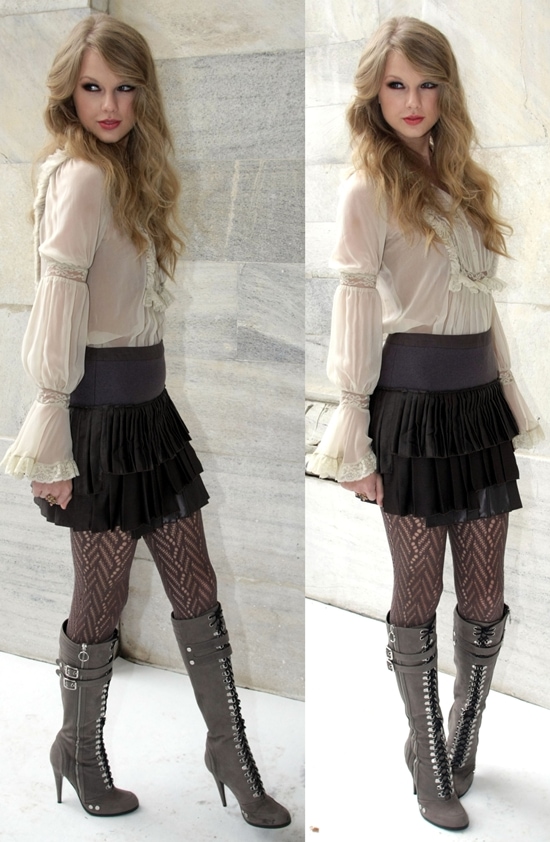 Taylor Swift attends the Robert Cavalli Spring/Summer 2011 fashion show as part of Italy's Milan Fashion Week on September 27, 2010

I couldn't have said it any better than what one commenter said about these pictures: "Who knew Taylor Swift wore big girl clothes"?
I never knew she had it in her. That or she and her stylists are letting themselves get carried away by the fashion frenzy of Milan's fashion week. Gotta love Italy!
Taylor Swift is in head-to-toe Roberto Cavalli in these pictures. If you're loving this new Taylow Swift look as much as I am, you can get it for less with these pieces (tried to find them as inexpensive and as close to Taylor's own stuff as I could find):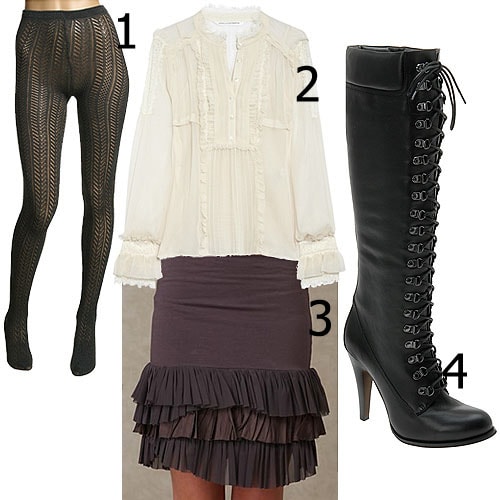 Kate Spade New York Open Herring Lace Tight, $18.35
Diane von Furstenberg Cleland Blouse, $171.50
Free People Ruffled Layers Skirt, $58.00
Aldo Mcdade Black Leather Lace-Up Knee High Boots, $170.00
Total cost: $417.85. Not bad considering Taylor Swift's blouse alone is $1,105!
I know that those awesome Cavalli boots contribute a huge chuck to making this outfit a hit, so here are even more knee high lace-up boots to try and get Taylor's look! Nothing over $200! :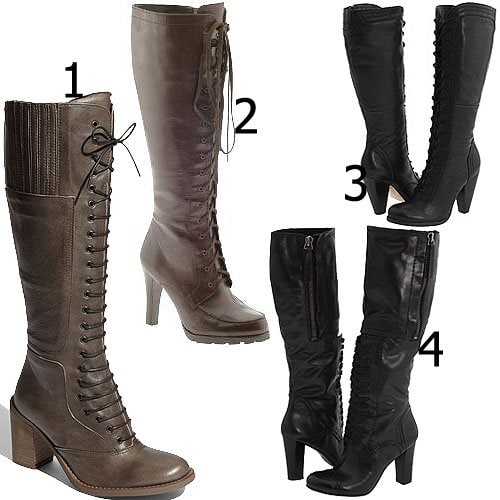 Bollicine 293 Boot, $179.95
Lauren by Ralph Lauren Floriane, $198.00
Nine West Casteaway, $118.95
Seychelles Platinum, $194.95
Credit: WENN