The Cambridge Satchel Company has long been one of our go-to brands for preppy satchels.
The British brand released their Peanuts Collection a couple of months ago, and we're excited about these funky-styled sling bags.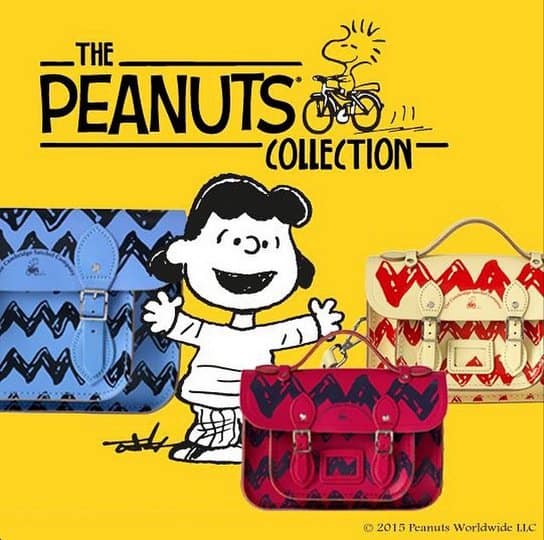 The Cambridge Satchel Company has joined forces with Charles M. Schulz's Peanuts
The design print pays homage to our beloved Peanuts gang, and even Woodstock makes an appearance, riding the brand's iconic bicycle logo.
Peanuts Mini Satchel in Off White/Black, $235
So, why the Peanuts Collection? According to the brand's CEO and Founder Julie Deane, this particular collection is very close to her heart because Snoopy was a favorite character from her childhood.
Aside from the satchels, the collection also features adorable pouches and dog collars for your furry friends.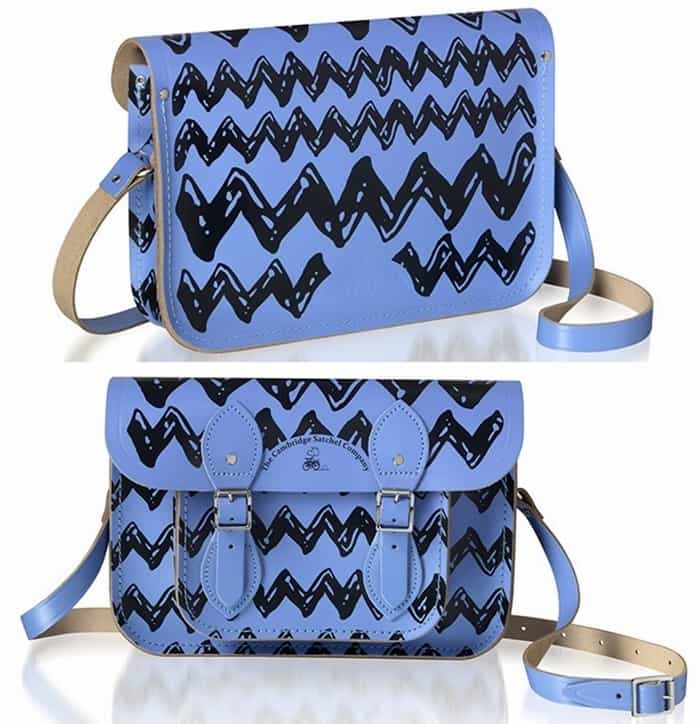 Peanuts 11″ Satchel in Bellflower Blue/Black, $225
Peanuts 11″ Satchel in Red/Navy, $225
Peanuts 13″ Satchel in Vintage/Navy, $245
We're also looking forward to The Cambridge Satchel Company's latest collaboration with fashion house Vivienne Westwood.
The much-awaited collection features the familiar squiggly print from Westwood's Pirate collection back in 1981.
The bags have a touch of a retro vibe and will be available in three different colors — black, rose, and navy. Here's a peek at these pretty purses: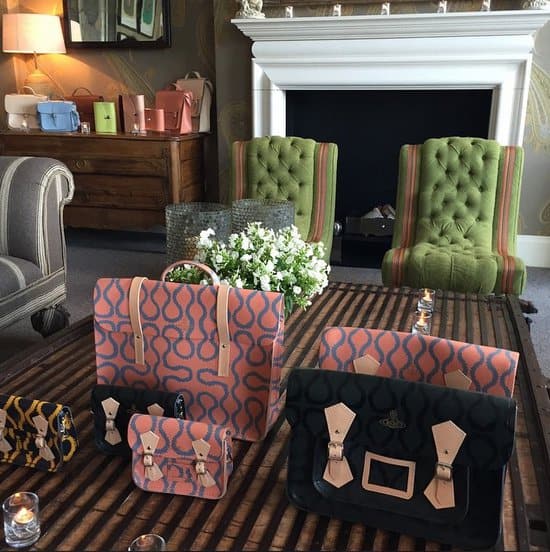 British accessories brand The Cambridge Satchel Company and English designer Vivienne Westwood have worked together to design and produce a limited-edition collection of bags (Credit: The Cambridge Satchel Company's Instagram)