It looked like Elizabeth Banks' toes did not want to stay for the premiere of Charlie's Angels held at The Curzon Mayfair on Wednesday night in London, England. She was joined by her producer husband Max Handelman.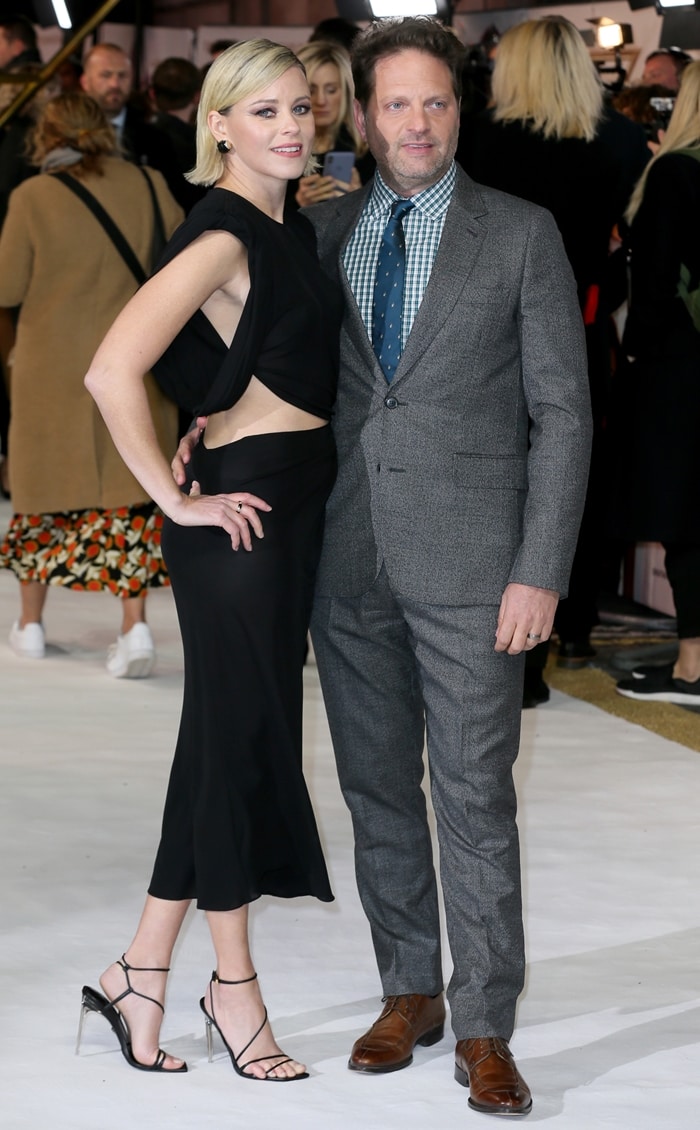 Elizabeth Banks met her husband Max Handelman on her first day of college on September 7, 1992
Her reboot movie opened below expectations with $8.6 million domestically and $19.3 million overseas.
Speaking with the Wall Street Journal, the writer/director/producer/actress responded to criticism that the reboot was unnecessary.
"You've had 37 Spider-Man movies and you're not complaining!" Banks said. "I think women are allowed to have one or two action franchises every 17 years — I feel totally fine with that."
Elizabeth Banks at the premiere of her box office flop Charlie's Angels held at The Curzon Mayfair in London, England, on November 20, 2019
In an interview with MailOnline, she blamed the poor box office performance on incompetent marketing by Sony Pictures Entertainment.
First of all, everyone that sees the movie loves the movie. I think that we had a problem with just, like, no one knew it was out.
Showing that she has a sense of humor despite her box office bomb, Elizabeth tweeted on Monday (November 18), "Well, if you're going to have a flop, make sure your name is on it at least 4x. I'm proud of #CharliesAngels and happy it's in the world."
Elizabeth Banks donned a black Versace dress with a daring asymmetrical cutout
In another interview with Herald Sun, she blamed men for not liking movies featuring female action heroines.
'Look, people have to buy tickets to this movie, too,' she argued in her interview. 'This movie has to make money. If this movie doesn't make money it reinforces a stereotype in Hollywood that men don't go see women do action movies.'
Styled by Wendi and Nicole Ferreira, the 45-year-old donned a black cutout Versace SS20 dress, jewelry by Beladora and Retrouvai, and showed off her feet in black strappy sandals.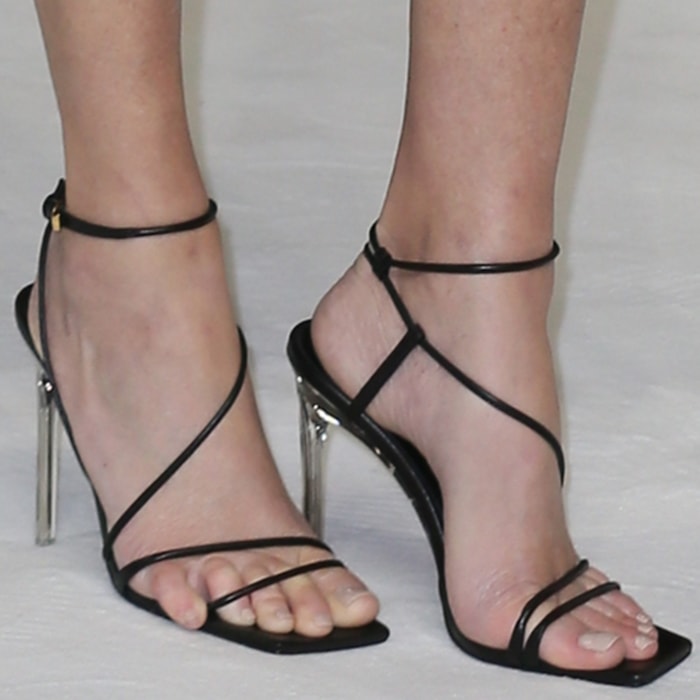 Elizabeth Banks' toes did their best to escape before the premiere of her movie
Credit: Mario Mitsis / WENN