When it comes to contemporary American brands, Tory Burch is in a league of its own. Tory Burch is already becoming as recognizable as other American fashion houses like Ralph Lauren, largely appealing to the same demographic.
This mid-tier designer brand is being sold worldwide and has gained an international fanbase.
Tory Burch took home The Visionary honor at the 2019 Glamour Women Of The Year Awards at Alice Tully Hall on November 11, 2019, in New York City (Credit: WENN / Avalon)
As a 'Preppy' fashion brand, Tory Burch focuses on understated styles designed for the modern woman. Many of the brand's collections take inspiration from the 60s and 70s while targeting a broad spectrum of women across different age demographics.
Tory Burch is your perfect choice if you want a designer brand without breaking the bank. We're deep-diving into the brand to tell you everything you need to know, from where Tory Burch bags are made to how to ID a fake Tory Burch bag.
A Fashion Journey: Tory Burch's Timeless Appeal
Born on June 17, 1966, in Valley Forge, located on the west side of Valley Forge National Historical Park at the confluence of Valley Creek and the Schuylkill River in Pennsylvania, she was raised in a 250-year-old Georgian farmhouse on a spacious farm.
Tory Burch turned 57 years old on June 17, 2023. Her eponymous fashion label was founded in February 2004 when she was 37 years old.
With an estimated net worth of $1 billion dollars as of 2023, she now sits as the brand's Executive Chairman and Chief Creative Officer.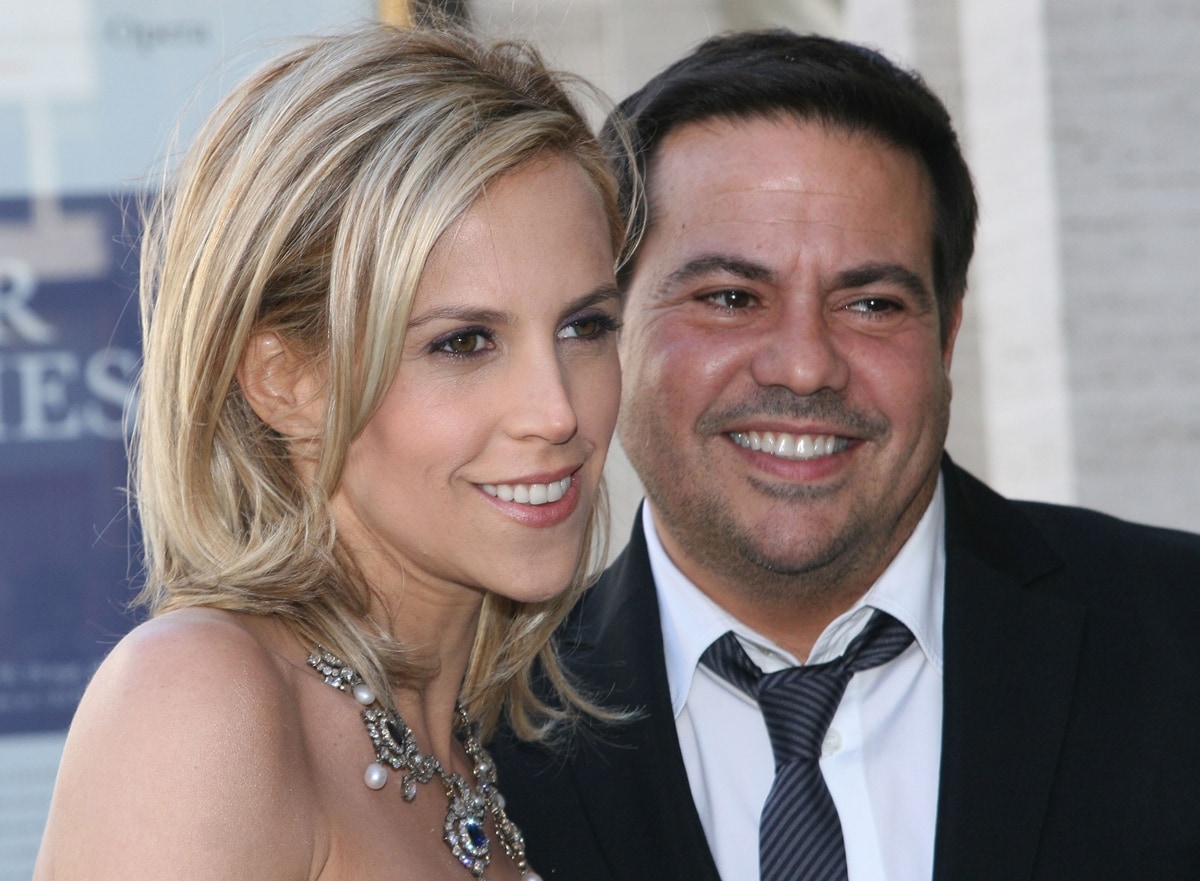 Narciso Rodriguez and Tory Burch worked together at Spanish luxury fashion house Loewe (Credit: Flashpoint / WENN)
The brand began as 'Tory by TRB' before transitioning to 'Tory Burch'. It was originally stocked in a Manhattan retail store before the brand got its big break after being endorsed by Orpah Winfrey.
The presenter described Tory Bruch as "the next big thing in fashion," kickstarting the brand's exceptional growth. The brand has over 300 stores worldwide, including flagship locations in some of the world's most famous capital cities.
It's also stocked in department stores like Nordstrom, Mytheresa, Farfetch, and Zappos. 2011 saw the first runway collection by Tory Burch, with the brand continuing to host a show every season at New York Fashion Week.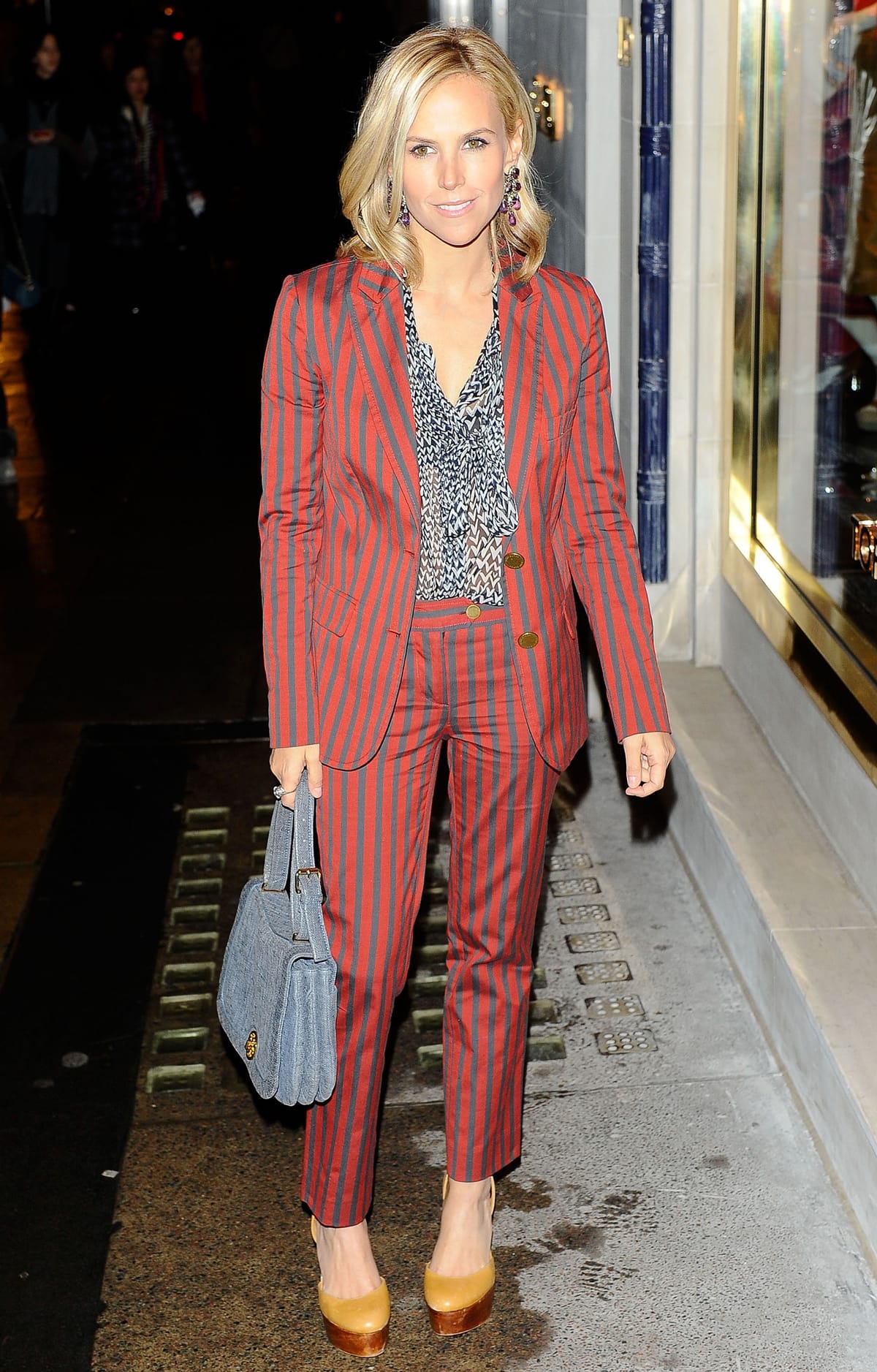 Tory Burch in a striped suit at the opening of her first London flagship store on January 25, 2011 (Credit: WENN)
Two years later, Tory Burch followed the lead of other fashion brands and realized their first fragrance in partnership with Estee Lauder.
In 2015, Tory Burch launched its activewear line 'Tory Sport'. There are several dedicated Tory Burch stores across the world, with pieces designed for tennis, golf, and running. Both the Tory Burch and Tory Sport brands support the Tory Burch Foundation.
This initiative is set up to empower female entrepreneurs by providing business education, capital, networking, and providing a fellowship program.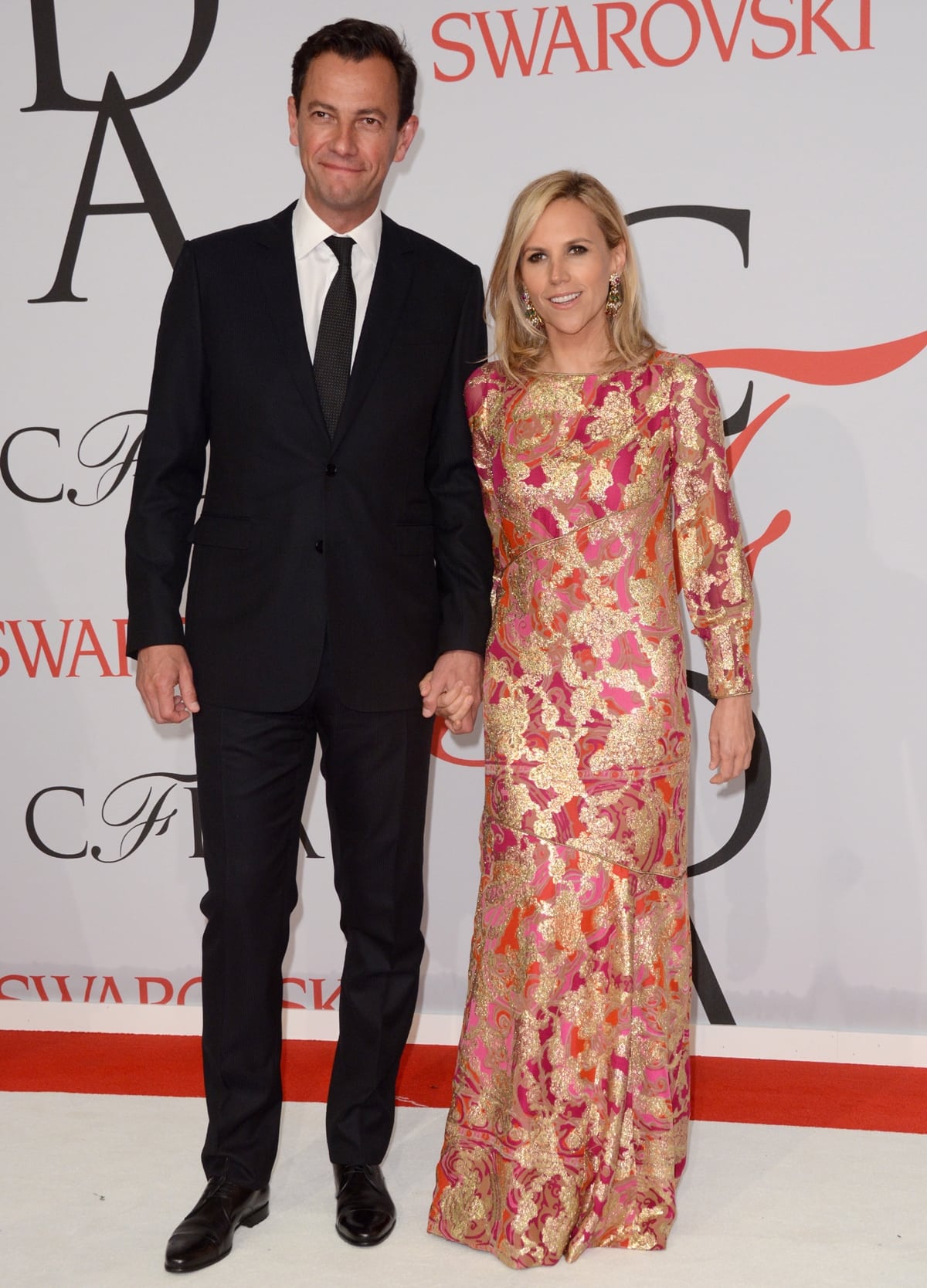 Tory Burch married her third husband, former LVMH executive Pierre-Yves Roussel, in 2018 (Credit: Ivan Nikolov / WENN)
Tory Burch's niche within the fashion industry is as the leading preppy-boho brand with a luxe twist. Its T-logo medallion is instantly recognizable, gaining popularity when the show Gossip Girl was on the air.
The American lifestyle brand, founded in 2004, mixes classic style with bohemian elegance and embraces the spirit of adventure with character, color, and beauty. The collection includes clothing, shoes, handbags, accessories, watches, home, and beauty.
Discover the Best Tory Burch Shoes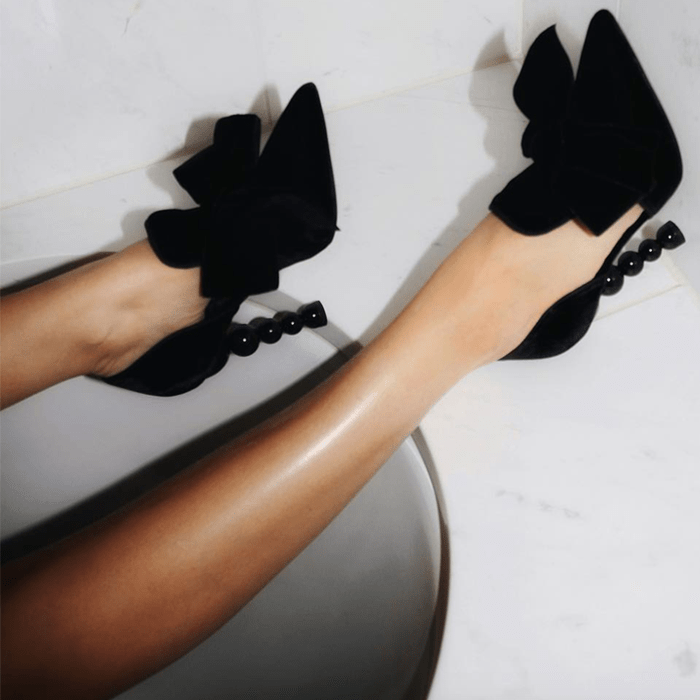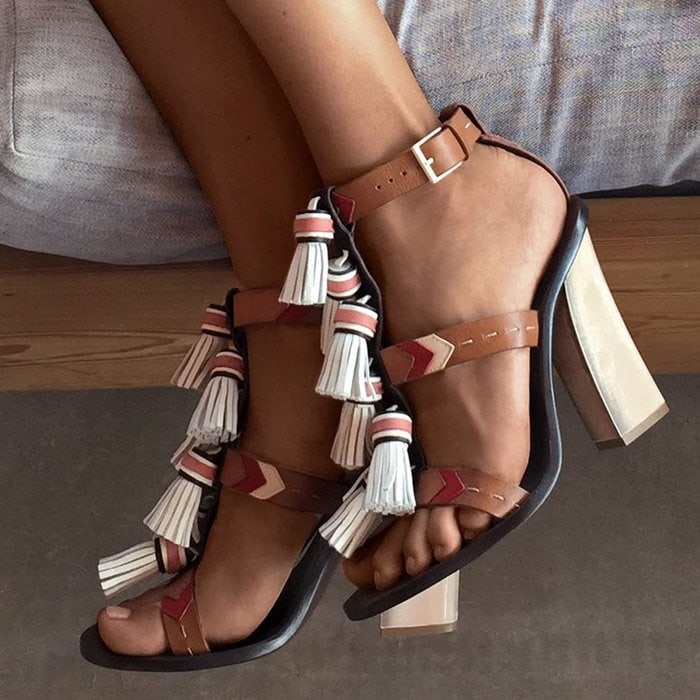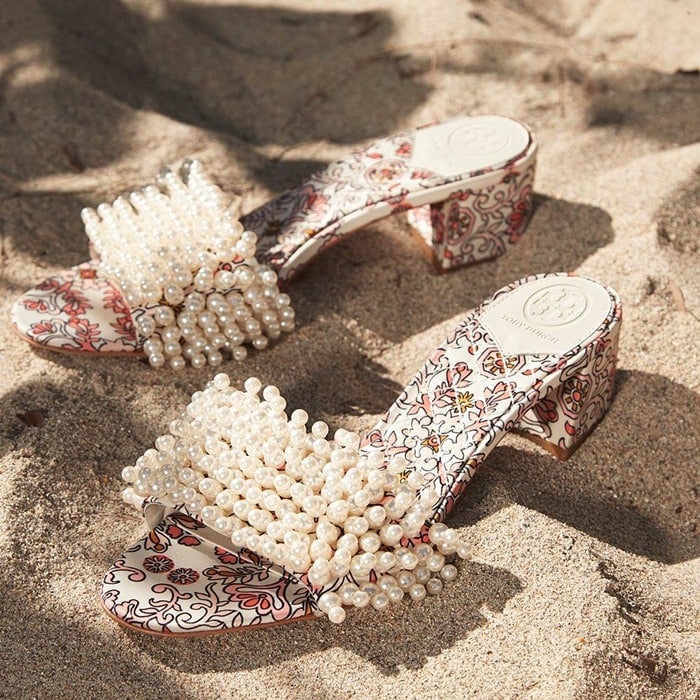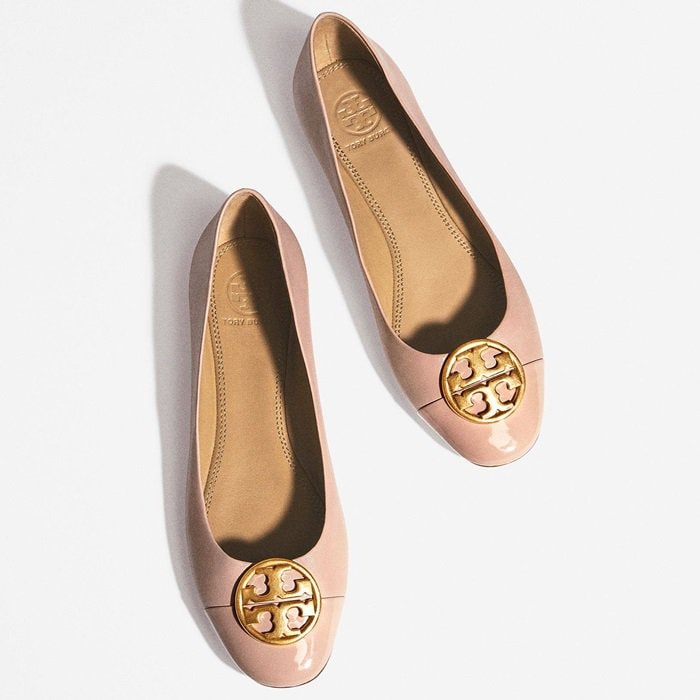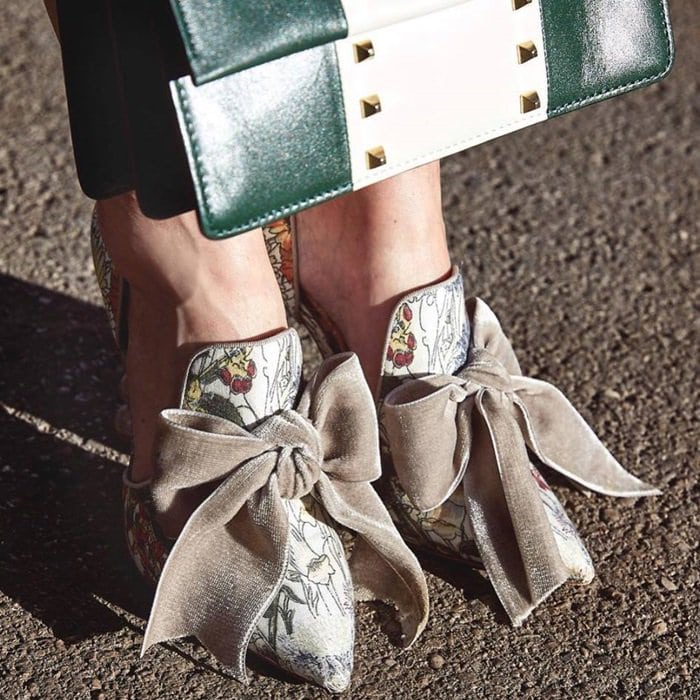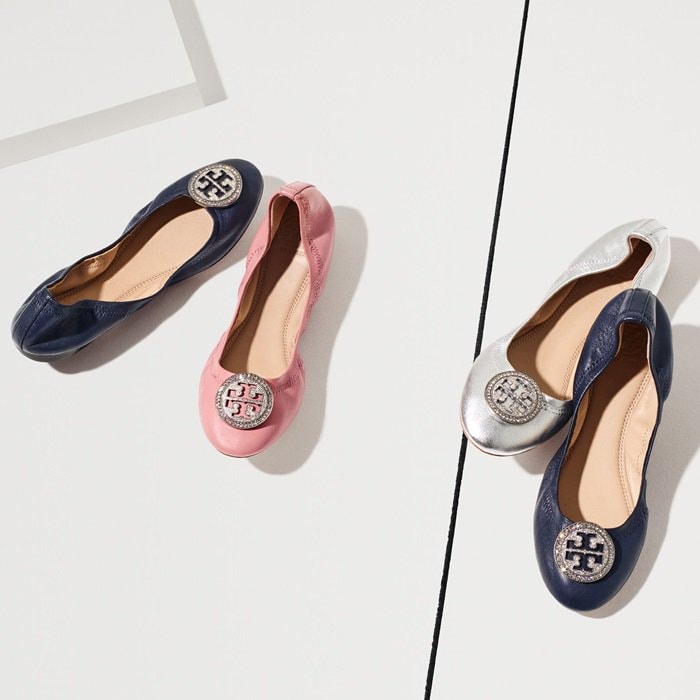 Tory Burch Multicolor 'Barton' Horse-Heel Mules: A Dramatic Shoe That's a Work of Art
"This dramatic shoe rests on an elegantly molded and gently curved block of acrylic – turning a classic slip-on shape into a work of wearable sculpture," says Tory Burch.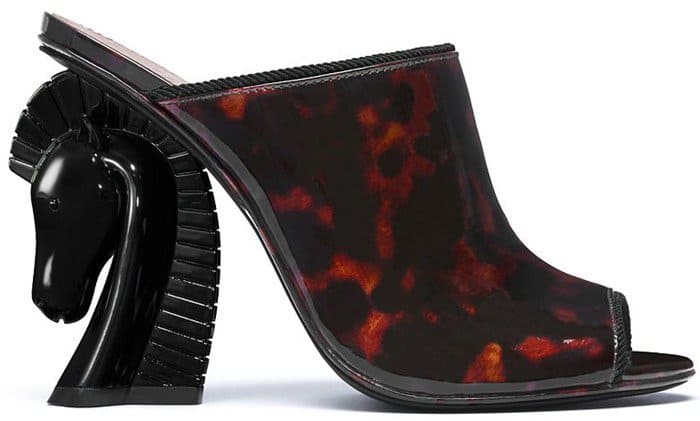 These tortoiseshell horse heel mules are made from smooth navy suede and tortoise-printed patent leather. They are outlined with lustrous corded trims.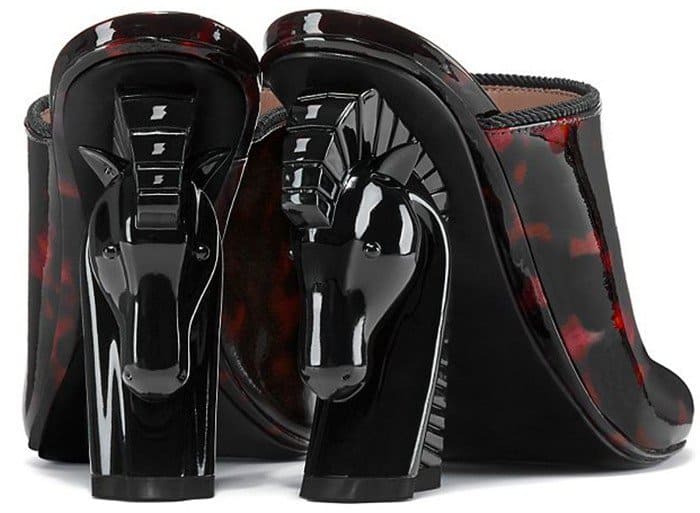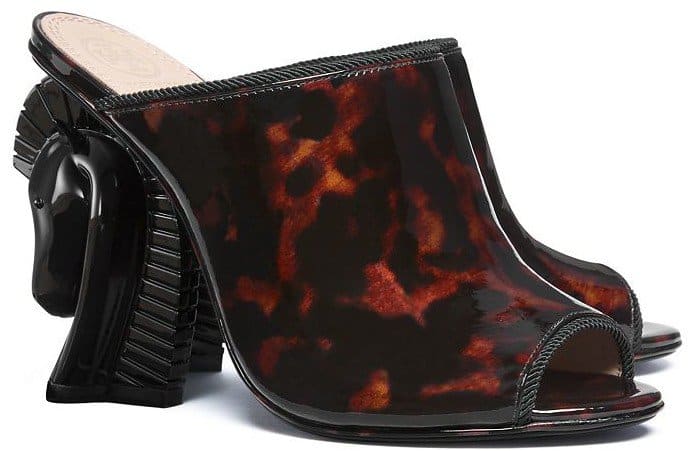 Tory Burch Multicolor 'Barton' Horse-Heel Mules, $525
These tortoiseshell horse heel mules are made from smooth navy suede and outlined with lustrous corded trims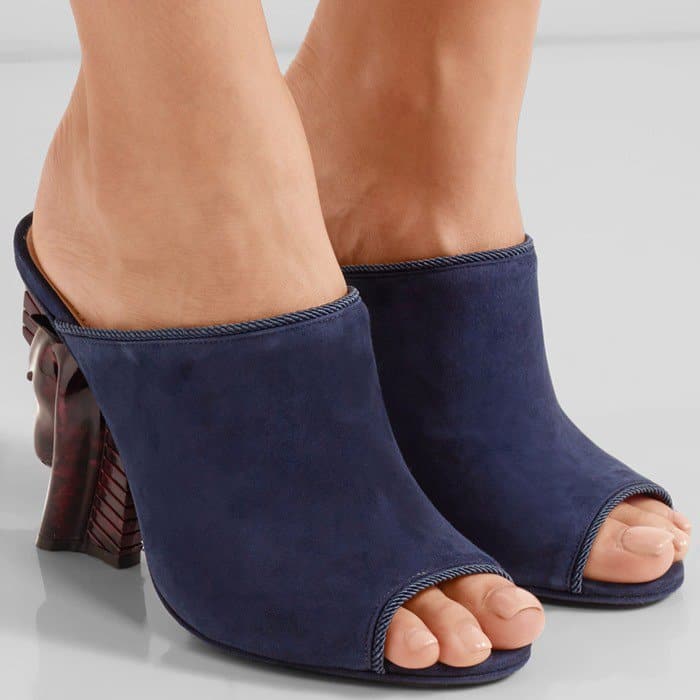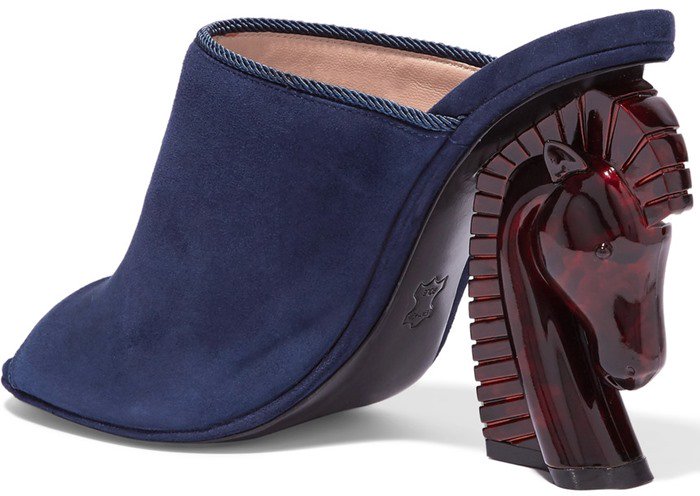 Tory Burch 'Barton' Suede Mules, $525
Keep your styling simple with jeans and a blouse. The model below has styled her equestrian mules with IRO's printed 'Lixine' blouse and 'Tomboy' cropped mid-rise skinny jeans from London-based brand M.i.h Jeans.
Model wearing smooth navy suede Tory Burch 'Barton' mules