In March 2016, Jennifer Garner was hot on the promotional trail for her Christian drama film "Miracles from Heaven," which had been released a few days earlier. While set in Texas, the movie was filmed in and around Atlanta, Georgia.
Is "Miracles From Heaven" based on a true story?
Yes, the movie is based on "Miracles from Heaven: A Little Girl, Her Journey to Heaven, and Her Amazing Story of Healing," a memoir written by an American author Christy Beam. Available on Amazon and Barnes & Noble, it was released on April 14, 2015.
(L-R) Adelynn Beam, Kevin Beam, Christy Beam, Anabel Beam, and Abigail Beam attend the Premiere of Columbia Pictures' 'Miracles From Heaven' at ArcLight Hollywood on March 9, 2016, in Hollywood, California
What disease did Annabel Beam have?
The author's 10-year-old daughter was diagnosed with a rare terminal stomach disorder. It's a rare and incurable syndrome that makes it impossible for the body to process food efficiently.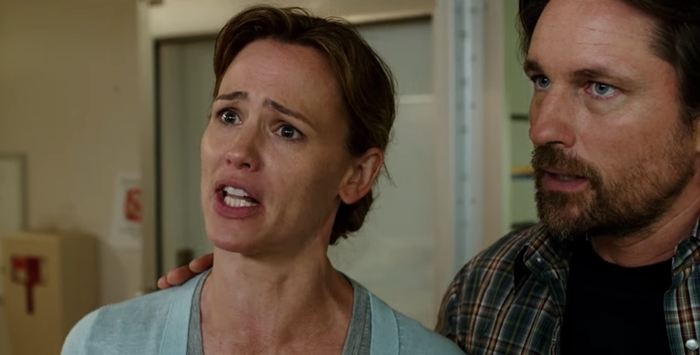 Jennifer Garner as Christy Beam in Miracles from Heaven
"She was on 10 medications a day … she just lived on the sofa in the fetal position with a heating pad on her stomach," recalled Christy Beam, while visiting TODAY to tell Hoda Kotb and Kathie Lee Gifford their dramatic real-life story. "That was her life."
Christy Beam wrote the true story about her daughter Annabel Beam, who was diagnosed with pseudo-obstruction motility disorder
While promoting the financially successful drama film, the then 43-year-old actress was seen flashing her pearly whites while leaving her hotel in Tribeca. Jennifer was praised by critics for her portrayal of Christy Beam.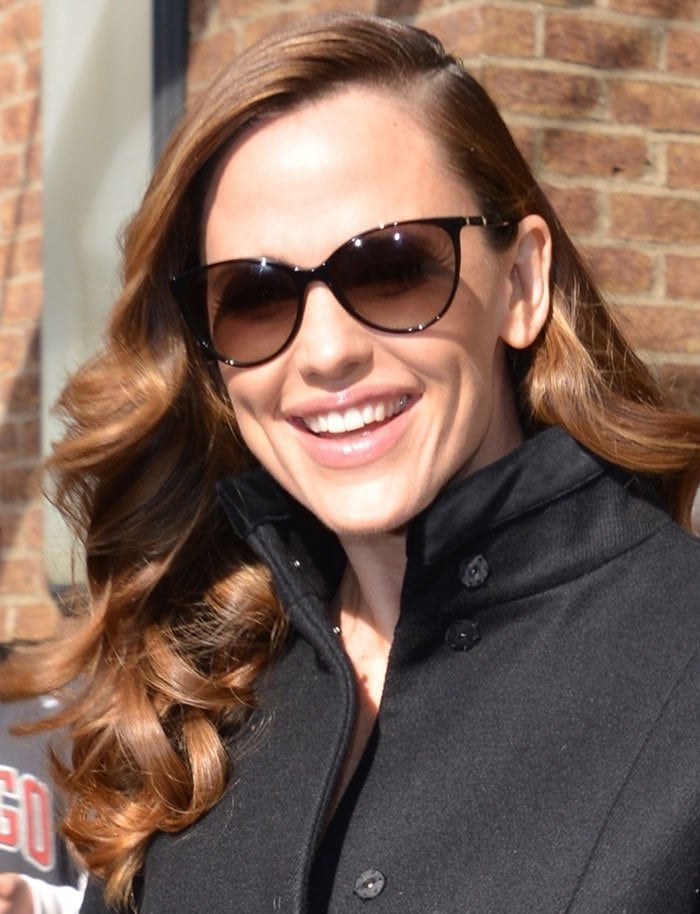 Jennifer Garner's hair was swept to the side and styled in gorgeous curls
She was elegantly dressed in a black funnel neck coat by Fay teamed with a pair of Christian Louboutin pumps as she waved to her fans outside the building.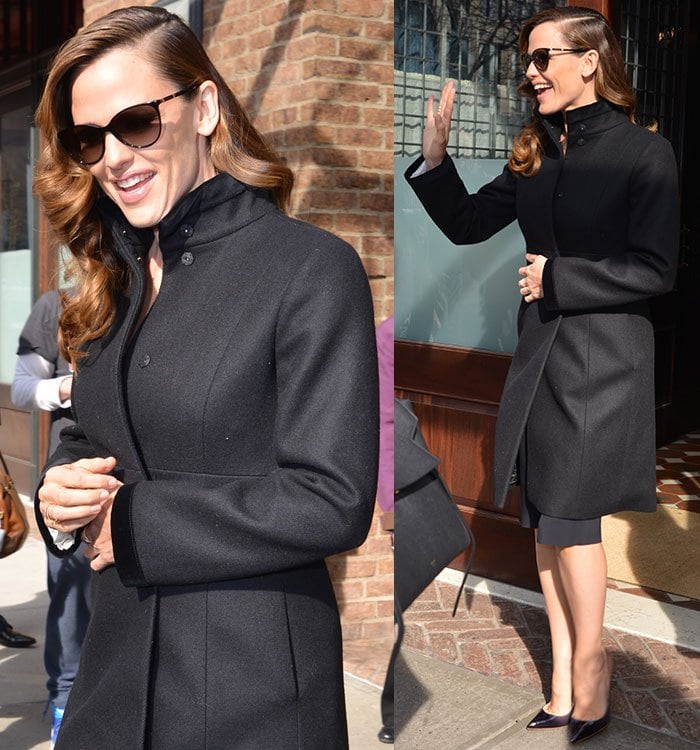 Jennifer Garner wore a black funnel neck coat by Fay
Jennifer appeared to be in good spirits as she headed to "The Tonight Show," where she promoted her new film and talked about her Academy Awards Versace gown, which caused her ribs to "panic."
"We're sitting there, and suddenly my ribs started to like panic… I had a panic attack in my ribs," she told Jimmy. "They were spasming, I was having a muscle spasm. Everything started to freak out."
Jennifer Garner leaving her hotel in New York City to promote Miracles From Heaven on March 16, 2016
During the interview, the "Dallas Buyers Club" star took off her coat and showcased her curves in a form-fitting little black dress with spaghetti straps and a center slit.
Her hair was swept to the side and styled in gorgeous curls, while her makeup was kept simple with pink lipstick and light smokey eye makeup.
Jennifer showed off her sexy feet in Christian Louboutin "So Kate" pumps in black-to-blush degrade patent leather.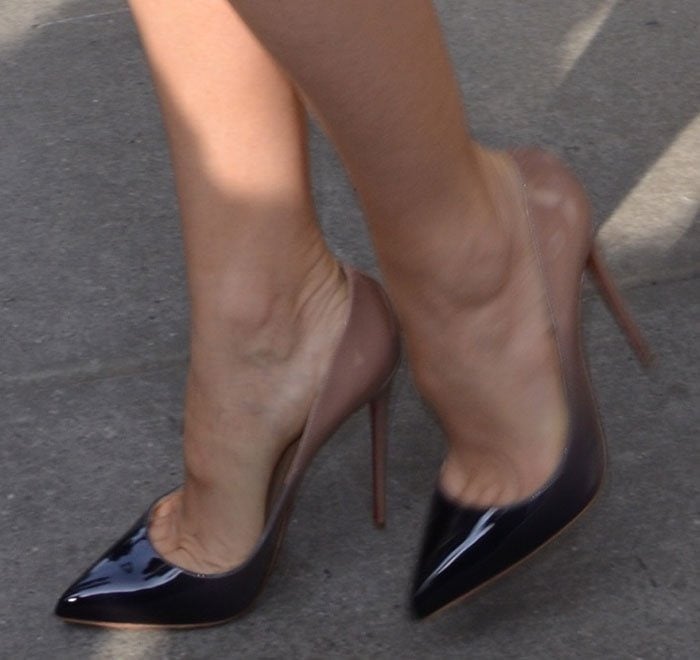 Jennifer Garner shows off her feet in Christian Louboutin pumps
These classic pumps are available in different versions at Nordstrom and Saks Fifth Avenue.
Christian Louboutin So Kate Pumps, $675 – $825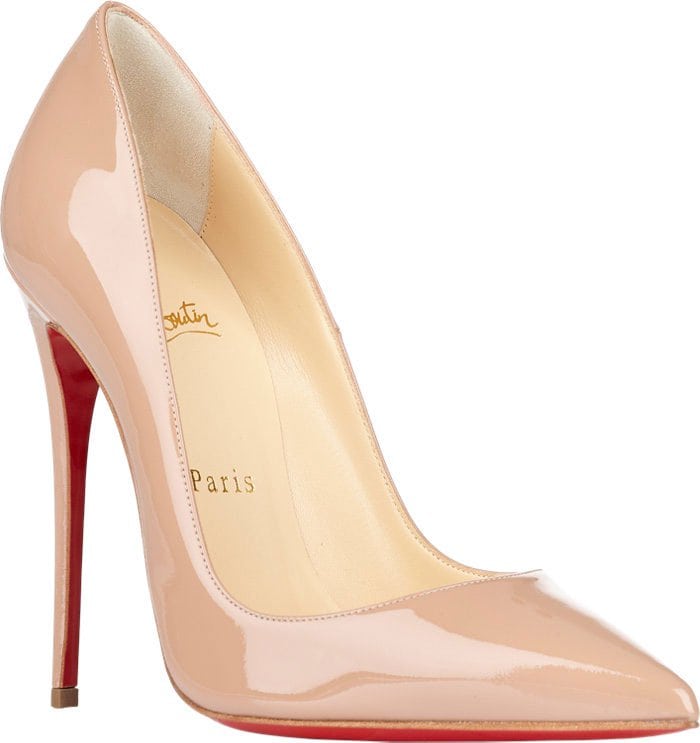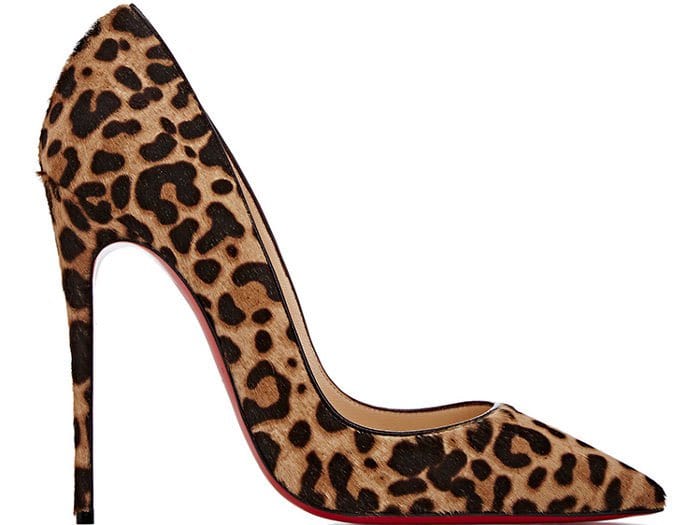 Credit: TNYF / WENN / Nicky Nelson