It looks like Chrissy Teigen has got a favorite go-to airport outfit. Her long t-shirt, leggings, Janessa Leone "Stephen" fedora, and cat-eye sunglasses in all-black achieve the perfect blend of comfortable and chic. With it, she can easily change jackets or add on more layers depending on the weather, and quickly switch out handbags depending on how much she's hand-carrying.
The 29-year-old 'Sports Illustrated' model has established for herself a no-fail travel outfit, but the one part she doesn't seem to be so decided about yet is the shoes. Over the weekend, Chrissy was spotted arriving at LAX wearing her go-to getup with chestnut UGG boots, when just the week before, she departed LAX wearing the same ensemble with 5-inch stiletto mules.
Chrissy Teigen arriving at LAX Airport in Los Angeles, California, on January 23, 2015
Chrissy Teigen catching a flight out of LAX Airport in Los Angeles, California, on January 12, 2015
The crystal-studded mules are undoubtedly chic-er and cuter than clunky ugg boots. However, we can't fault Chrissy, who just recently cracked a foot bone, for wanting her feet and ankles to be comfy.
Image shared by Chrissy Teigen with the caption 'Then I cracked a foot bone. I regret nothing'
It also looks like her uggs are either brand-new or well taken care of, because those things are pristine! If Chrissy's uggs were worn-in and dirty, she might as well have been wearing a hoodie and sweats.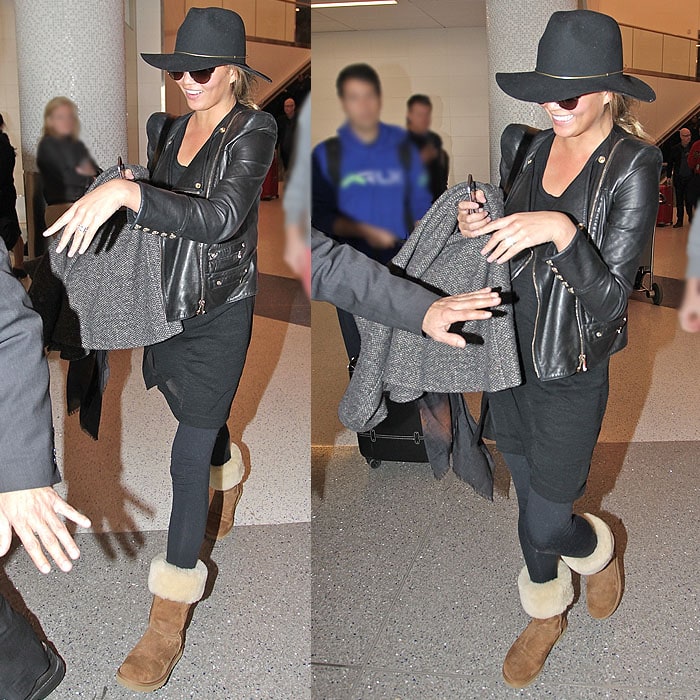 Chrissy Teigen sharing a joke with her companions while making her way through the paparazzi at the LAX Airport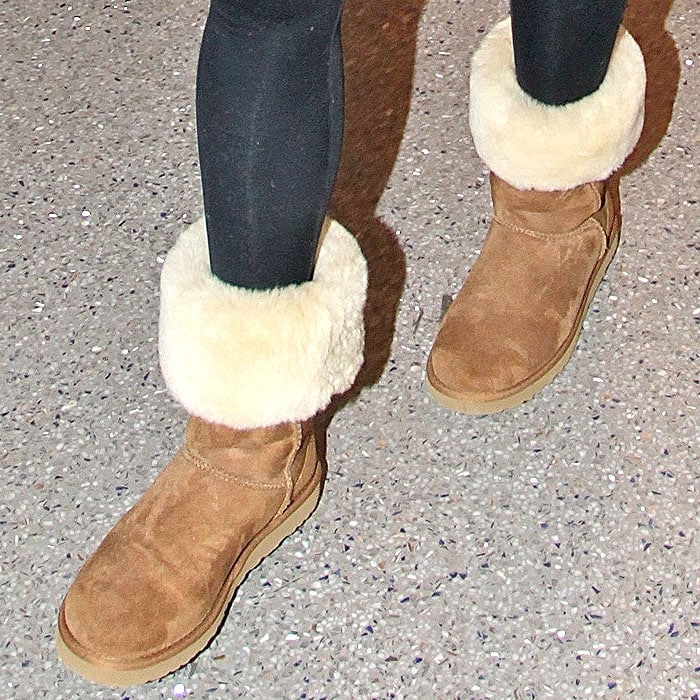 UGG classic tall boots on Chrissy Teigen
The state of your shoes can make or break an outfit, wouldn't you agree? And which pair of shoes do you think looks better with Chrissy Teigen's go-to airport outfit — the Giuseppe Zanotti crystal-studded mules or the UGG classic tall boots?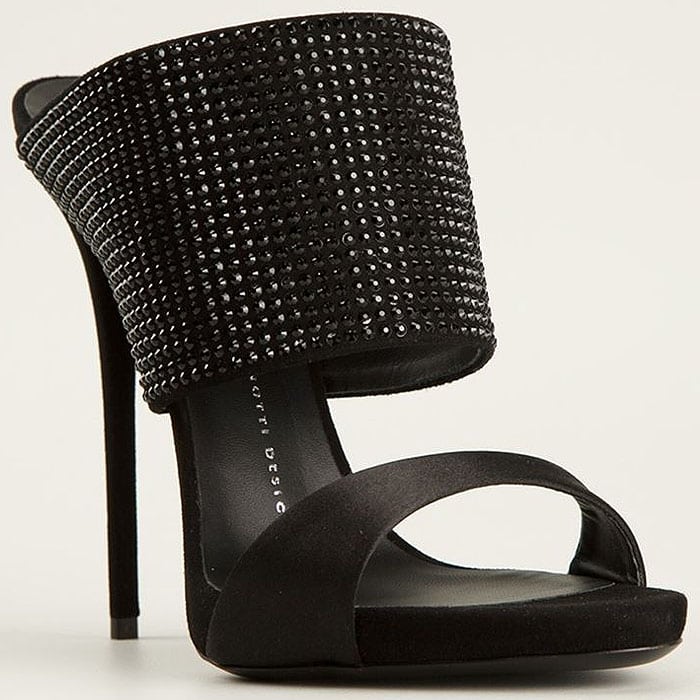 Giuseppe Zanotti Crystal-Embellished Double-Strap Mules, $906.50 (before: $1,295) at Farfetch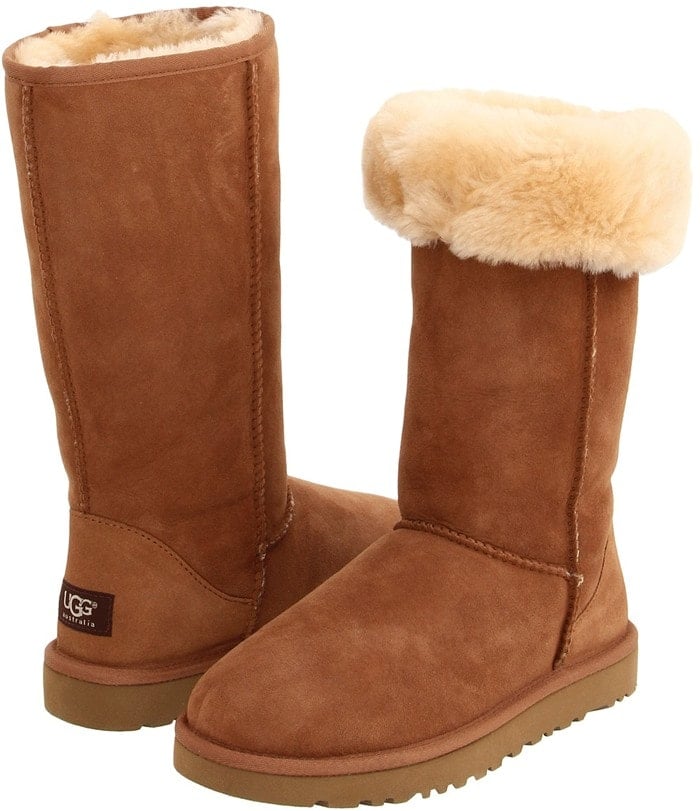 UGG Classic Tall Boots in Chestnut, $164.94 – $600.00 at Amazon
Previously we've also spotted Khloe Kardashian at the airport in UGG boots and black leggings. Who do you think looked best in them?
Khloe Kardashian arriving at JFK in New York City on December 7, 2009
Credit: WENN/JDH/JCP/Chrissy Teigen Instagram